Peg McCormack, 91, was told she wouldn't be able to attend her grandson's nuptials after a bad fall (on the morning of the big day, no less) landed her in the hospital.
But her grandson Brian Kurtulik and his now-wife Lauren had a little something up their sleeves. After their New Jersey wedding and before the reception, the happy newlyweds made their way to the hospital to say hello and give her a kiss and a hug — a surprise that elicited more than a few joyful tears from McCormack.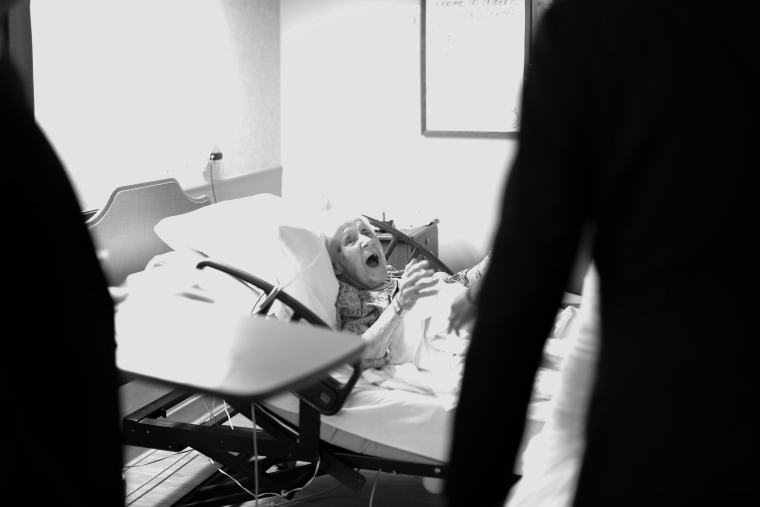 "Brian and Lauren mentioned to me that they wanted to take a small detour on the way back to their wedding venue to visit Brian's 91-year-old grandmother," photographer Rachel Nolan of Hello Gorgeous Photography told TODAY.com in a phone interview. "She had been so excited for this day. She was living for this wedding."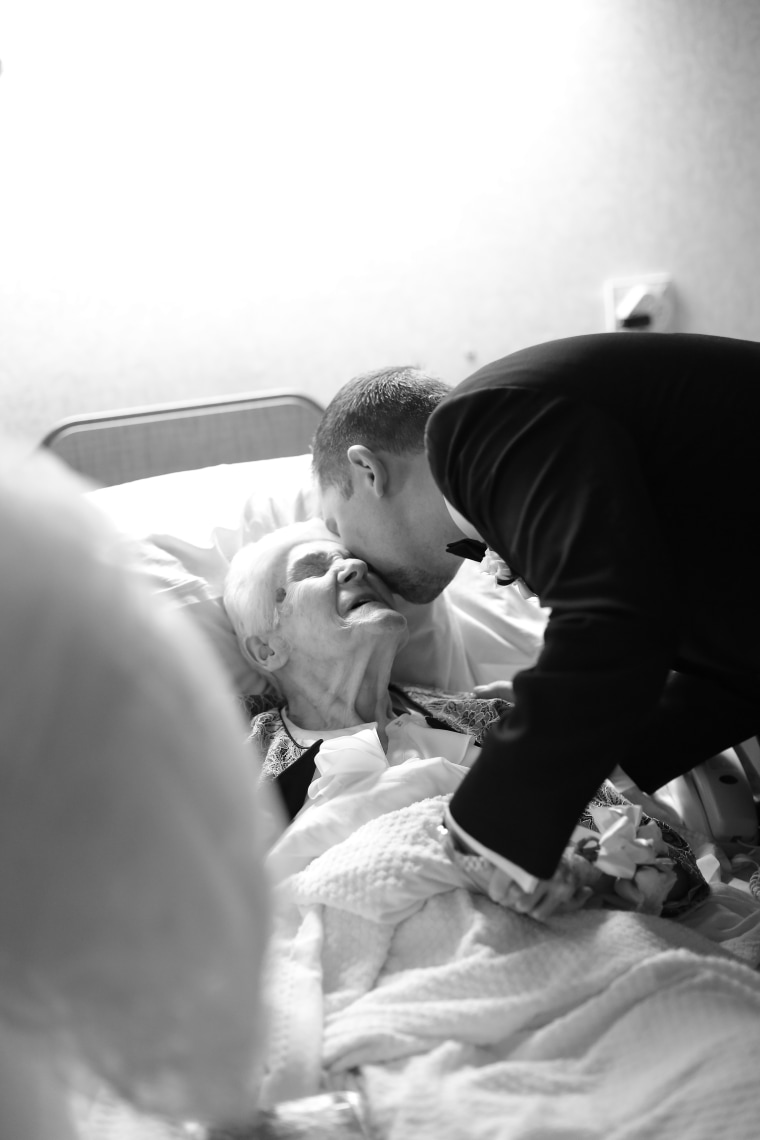 "It meant the world to bring the wedding to her," the groom told Huffington Post. "It was such a small portion of the day to trade in for such a special moment."
RELATED: 'You do not understand!' Little girl adorably explains wedding etiquette to dad
According to Nolan, when McCormack learned she wouldn't be able to see her grandson marry the love of his life, she didn't spend too much time pouting. Instead, as the grandmother of the groom with an important role to play, she made sure to dress up in her wedding day outfit, corsage and all, and simply waited at the hospital all dolled up.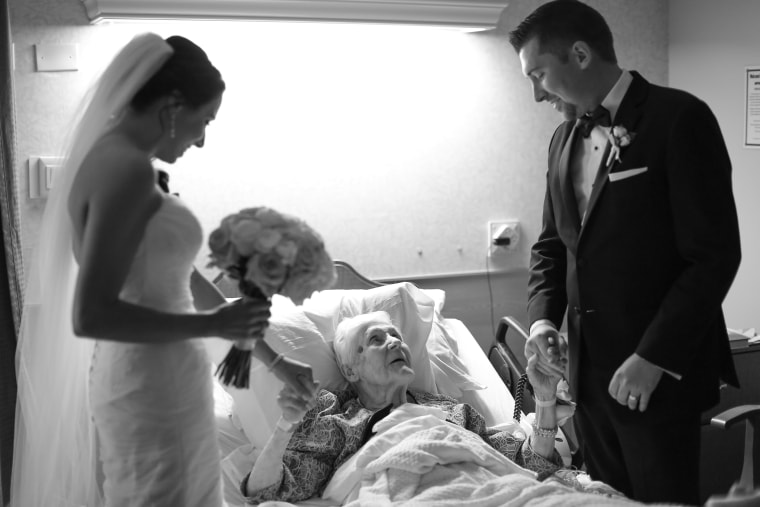 RELATED: Not your parents' wedding: The new do's and don'ts for modern wedding guests
"So there she sat in her wedding outfit, thinking of her sweet grandson on his wedding day, with no idea of what was to come," said Nolan with a laugh. "She truly had no idea that Brian and Lauren were going to take time out of their wedding day to come see her, and I think that is part of what made it so special.
And did they pull it off?
"Yes. And she was floored," remembered Nolan. "She just kept saying, 'I can't believe you're here!' and 'I finally have a granddaughter!' I don't think she let go of Brian's hand the entire time that we were in that room."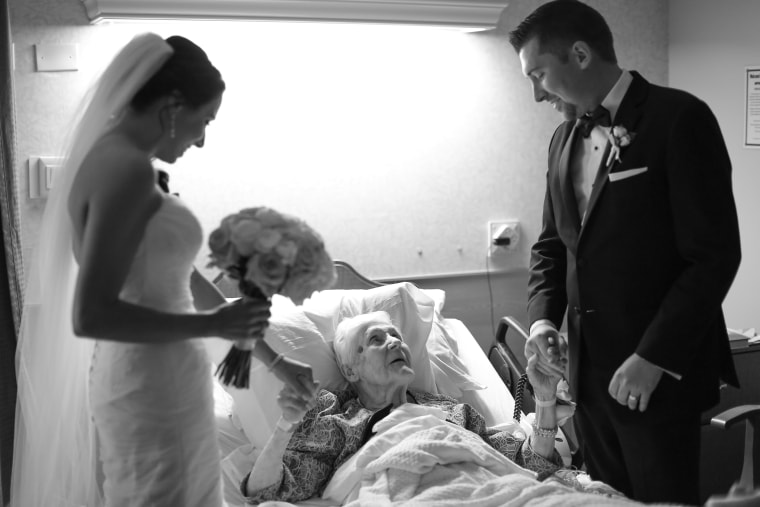 "There wasn't a dry eye," she said. "It was just something so special and we all knew it. Moments like this are what weddings are really all about. As a photographer, this is what we live for."
RELATED: Frank Sinatra, giant bubbles, and dancing: Yep, this proposal rivals the movies
Sadly, about a month after these photos were taken, McCormack passed away. Nolan believes that only makes the moment that much more intimate and important. "This was one of the last times that they were all together before she passed. And what a happy memory it was," she said.
"To watch two people pause their wedding day and go visit her? No words."