/ Source: Access Hollywood
Donald Trump crowned 27-year-old beauty Nana Meriwether as Miss USA 2012 after Olivia Culpo won Miss Universe 2012 and had to give up her Miss USA sash.
"It's such a great New Year's gift to have Olivia win and that means I got bumped up to fulfill her reign," Nana exclaimed to Healthy Hollywood. Meriwether was the reigning Miss Maryland USA and first runner-up in the Miss USA pageant, held on June 3.
Body after baby: stars who slimmed down after giving birth
The new Miss USA has beauty and brains. She graduated from UCLA and has her sights on medical school.
"There's such a stereotype that we are only about our looks. It's nice to have girls with substance and that what Miss USA celebrates," Nana added.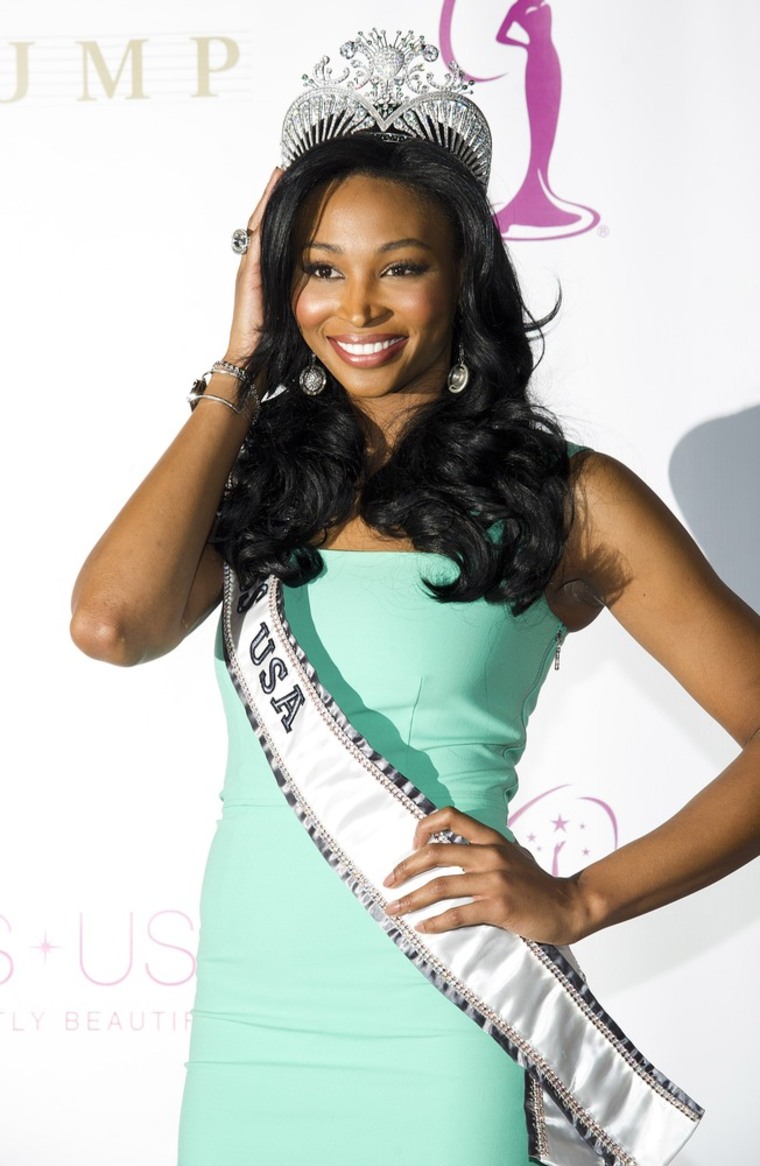 Hollywood's hottest beach bodies — the guys!
The statuesque beauty is also serious about staying in shape. She played volleyball during college and even trained for the Olympics. "Working out absolutely affects me, especially after being an athlete at UCLA and working out every single day. I still need to do that. I'm also used to staying healthy with vegetables and good-for-you foods."
Nana reveals to Healthy Hollywood she loves to do yoga and practices 4 to 5 times a week. "It helps lengthen me out and it's great for me mentally." She also likes to sweat it out with cardio. And, now that she's living in New York City, Nana says her favorite place to run is Central Park. "It is so peaceful and love to get out there and take a jog."
And, for all you guys out there, Nana says she's single, but for now she's married to her crown.
More from AccessHollywood.com:Ask Keri Glassman: Simple slim-down methods! Al Roker talks winning the weight loss battle for good Who will be 'hired'? Meet the new 'Celebrity Apprentice' cast!