It's Fashion Week here in New York City and Weekend TODAY's Sheinelle Jones has an all-access pass to one of the hottest shows in town — which may even serve as a preview for some of the glamorous gowns we'll see at the Oscars on Sunday.
British-born duo Georgina Chapman and Keren Craig are the geniuses behind red-carpet favorite Marchesa, which held its fall 2015 fashion show on Wednesday night. Supermodel Karolina Kurkova was featured in the garb, and gave a peek as she primped and prepped.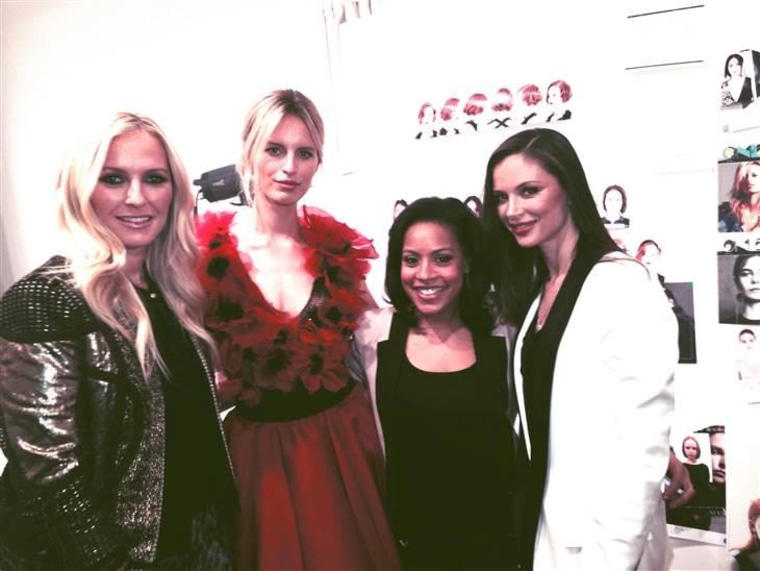 "When you see everything starting [to come] together, it's a little bit like you've been pregnant for nine months and then suddenly your child is being born," Chapman said of designing a collection. "It's like a burst of creativity. "
Marchesa has become synonymous with decadent glamour and luxury. Its gowns are coveted for their opulent details, such as feathers, embroidery and other embellishments. The label's most recent runway collection was inspired by a "hedonistic dream world," according to the designers.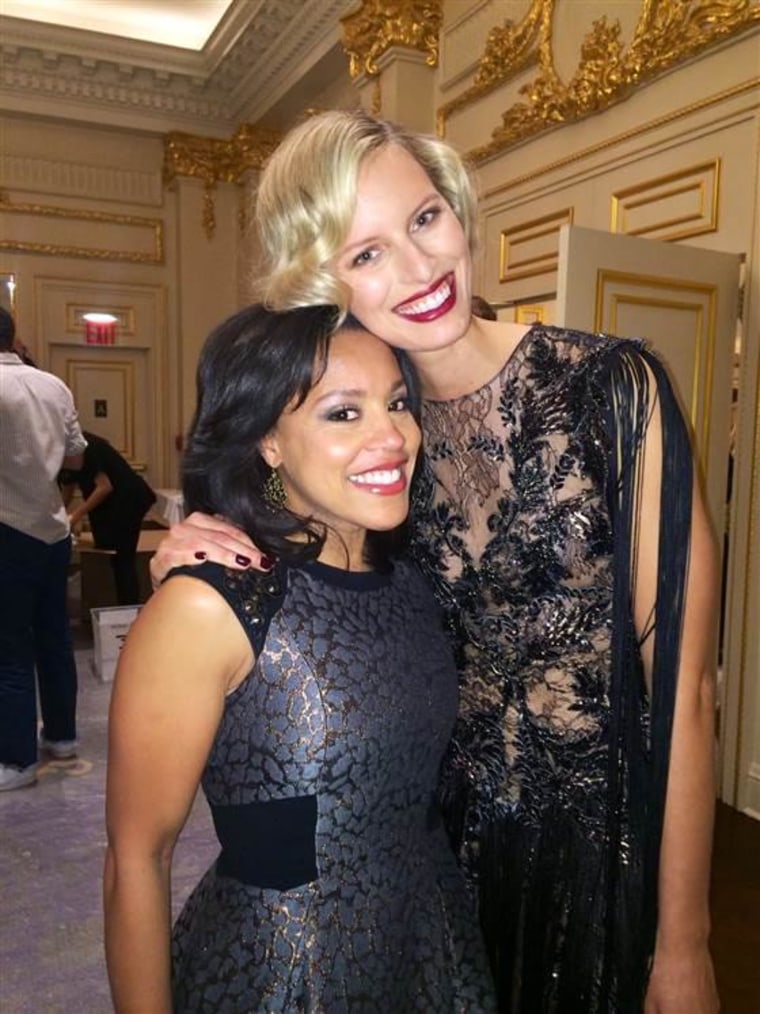 For Chapman and Craig, that means appliqués of scarlet-and-black poppies, draped silk and '20s-inspired fringe paired with Gatsby-like hairstyles. Fittingly, the show was held at the decadent St. Regis hotel.
"I think that's what we're about at Marchesa. We're about femininity, we're about luxury, we're about detail," Chapman said. "And we really are about making women feel glamorous and gorgeous and their best."
That aesthetic is exactly why her designs with Craig are so often worn by A-list stars to the biggest events.
They count Amy Adams, Kate Hudson, Anne Hathaway, Jessica Alba, Kerry Washington, Jennifer Lopez and many more as Marchesa regulars. But both designers consider Sandra Bullock's choice to wear a Marchesa gown to the 2010 Academy Awards a career-defining turning point.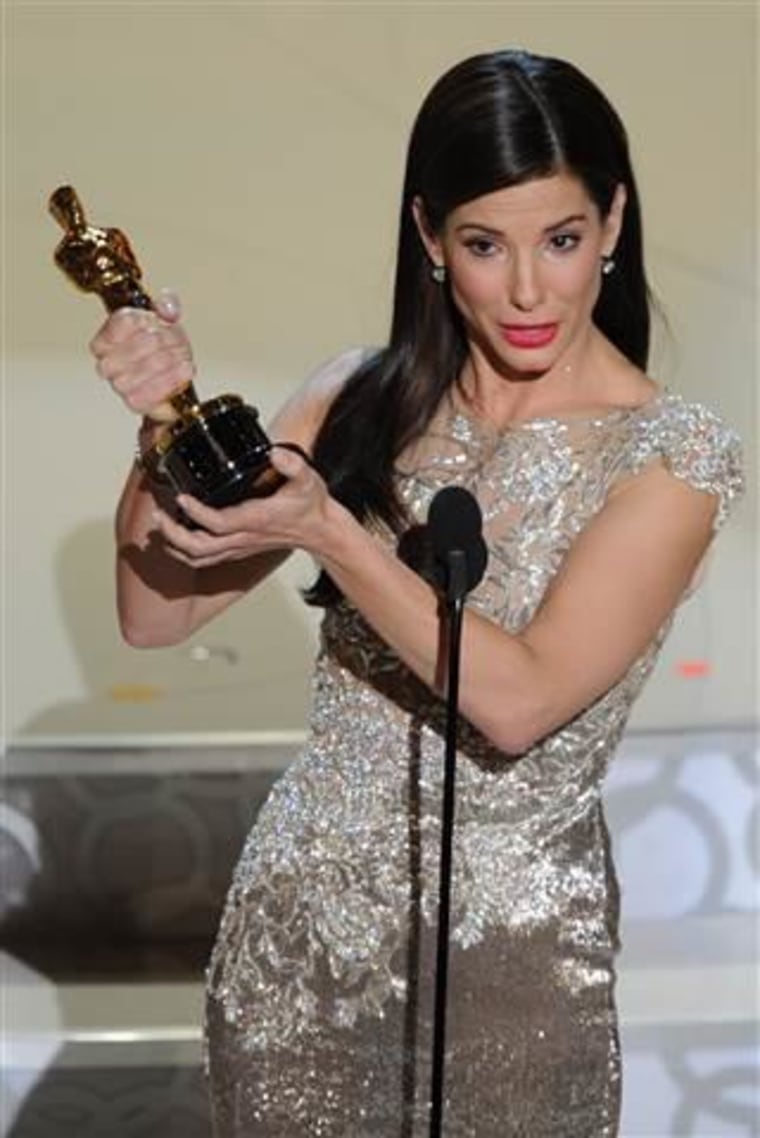 "I always love it whenever I see our gowns on the red carpet. But I think probably one of the most seminal moments for us was when Sandra Bullock won an Oscar in one of our gowns," Chapman said. "That was an incredible moment."
"That was nail-biting and amazing," Craig added of Bullocks' Best Actress win for "The Blind Side."
Chapman, who is married to Hollywood producer Harvey Weinstein, is no stranger to the award show circuit herself.
Five years later, notable nominees and red carpet favorites still look to the fashion house to provide uniquely glamorous attire for their moment in the spotlight. This year, Blake Lively sat beside Vogue Editor-in-Chief Anna Wintour at the show and posted that she's "in awe" of the power duo — and drooling over their clothes. She's such a fan, in fact, that she chose a dreamy Marchesa gown for her wedding to Ryan Reynolds.
But for Craig and Chapman, the attention and celebrity praise are secondary to their main goal: making beautiful clothes.
"You know, I always feel proud after every collection, regardless of what other people think of it," Chapman said. "I know that I put in as much attention as I can and Keren and I both are like proud parents."
This article was originally published Feb. 20, 2015 at 7:52 a.m. ET.