You've got the party dress, the clutch and the expertly applied bold lip. Now, all you need to finish your New Year's Eve ensemble is the ultimate after-dark manicure. 
"Perfectly polished nails will look right at home wrapped around a champagne glass as you toast to a fabulous 2015!" said nail artist extraordinaire Sarah Waite of Chalkboard Nails. 
"Gold and black are a classic New Year's pairing, but consider adding in textured nail polish to spice things up a bit," she added.
And if you're a nail art novice, try this easy tutorial for DIY New Year's Eve nails.
Sky Full of Stars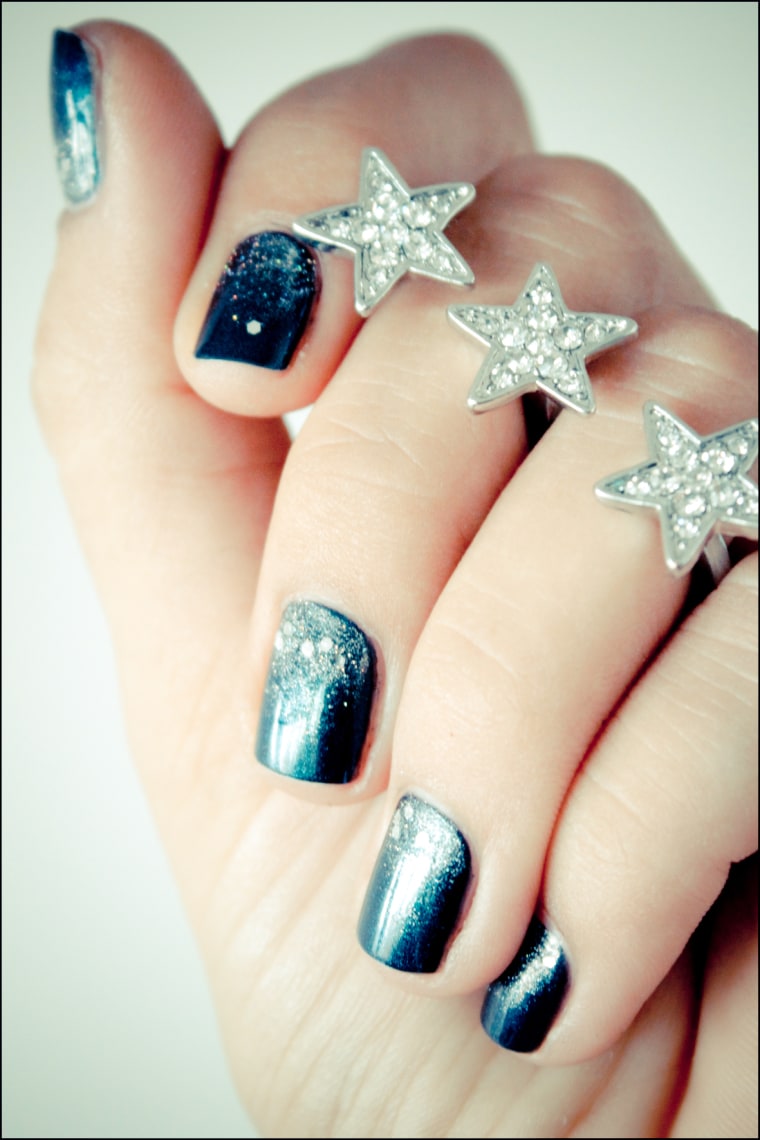 French nail art blogger Pshiit painted on a base of gunmetal, then added a fade of silver sequins—easy and striking!
Gatsby Who?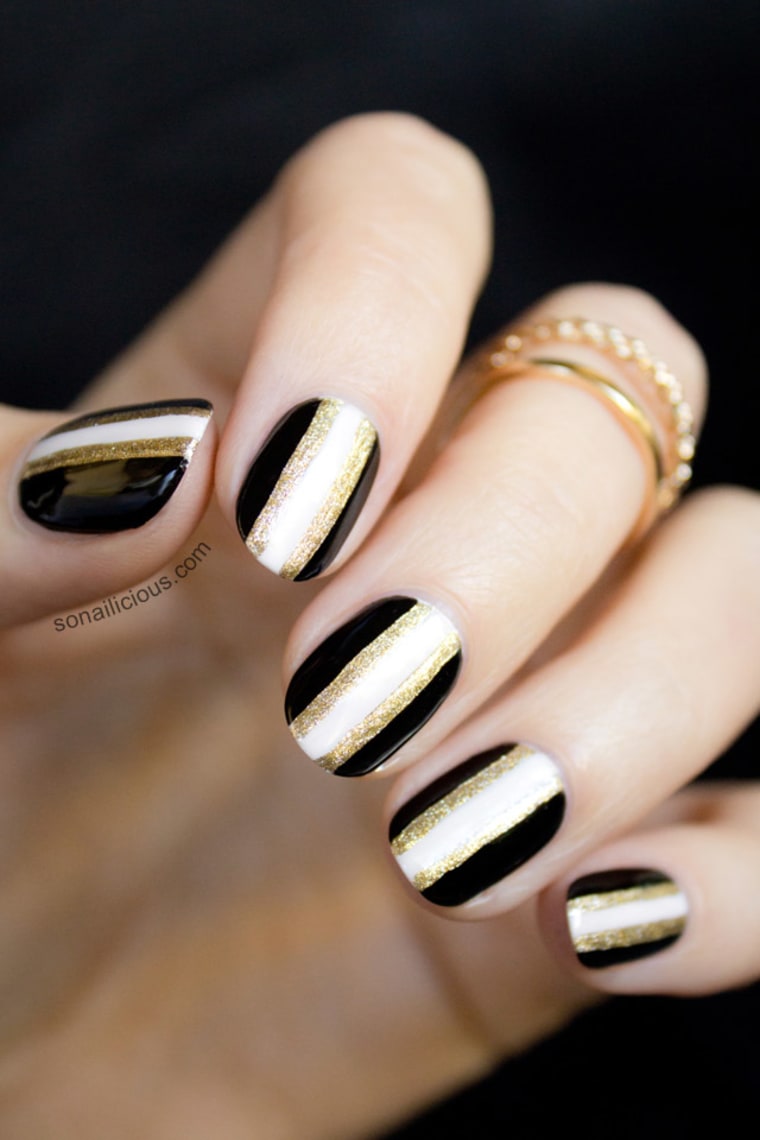 Channel Daisy Buchanan in So Nailicious's 1920s-inspired design.
Heavy Metal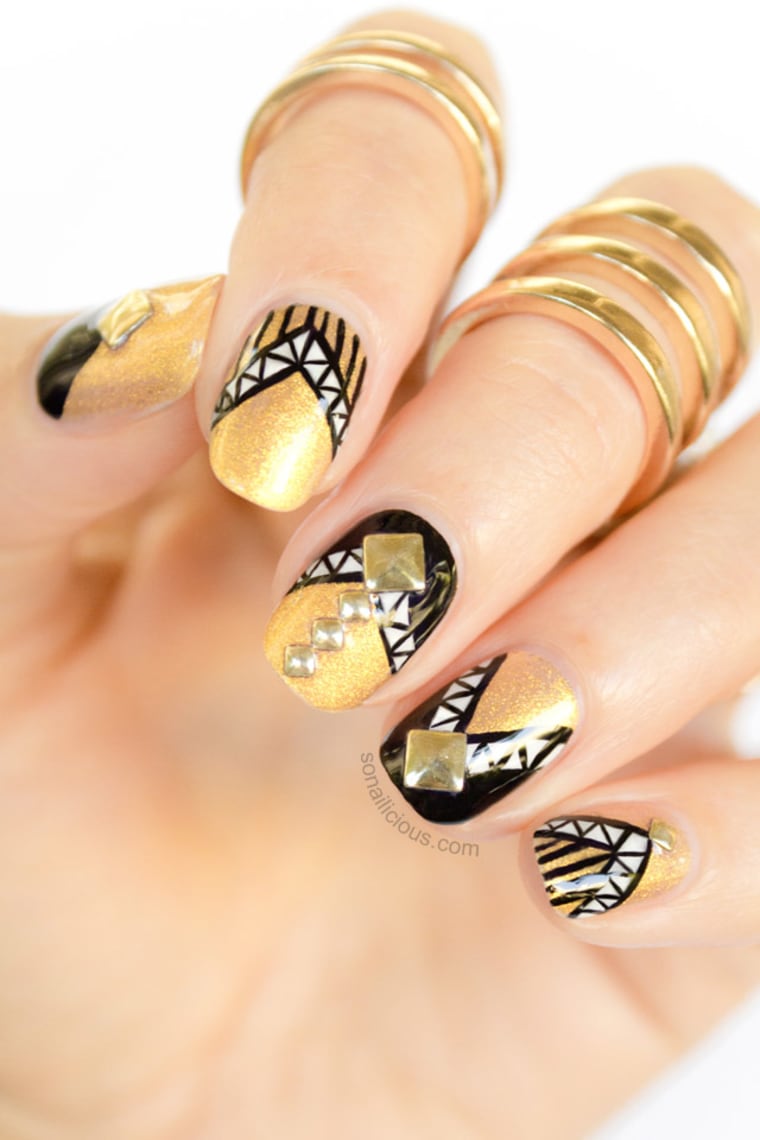 Indulge your inner rock star with So Nailicious's pyramid-stud pattern, which begs to be worn with something leather. We love that each nail is a little bit different for extra interest and dimension.
Sophisticated Stripes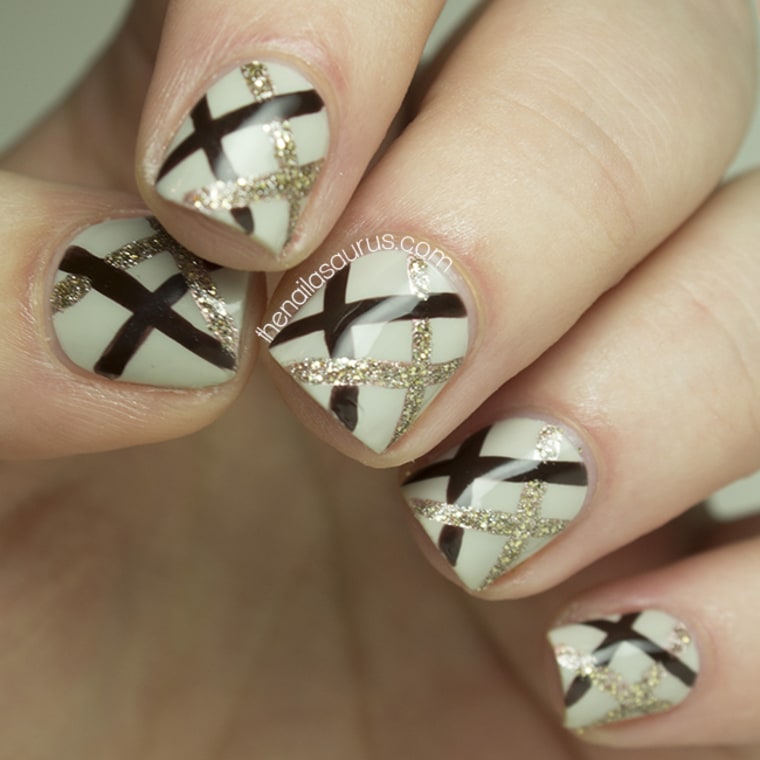 The Nailasaurus displayed her love of clean lines with this crisp brown, gold and cream design. We'd wear it with a retro fabric, like satin or taffeta, and pair with a matte scarlet lip.
Poppin' Bottles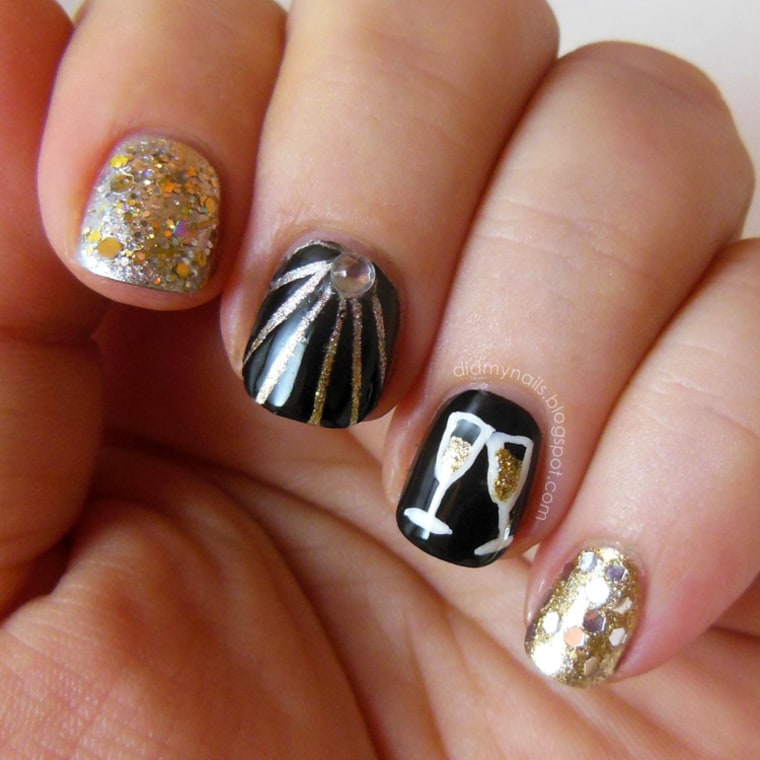 For a playful conversation starter, take inspiration from Did My Nails and decorate each finger with a different New Year's Eve design. The toasting flutes are perfect for your ring finger!
Wild One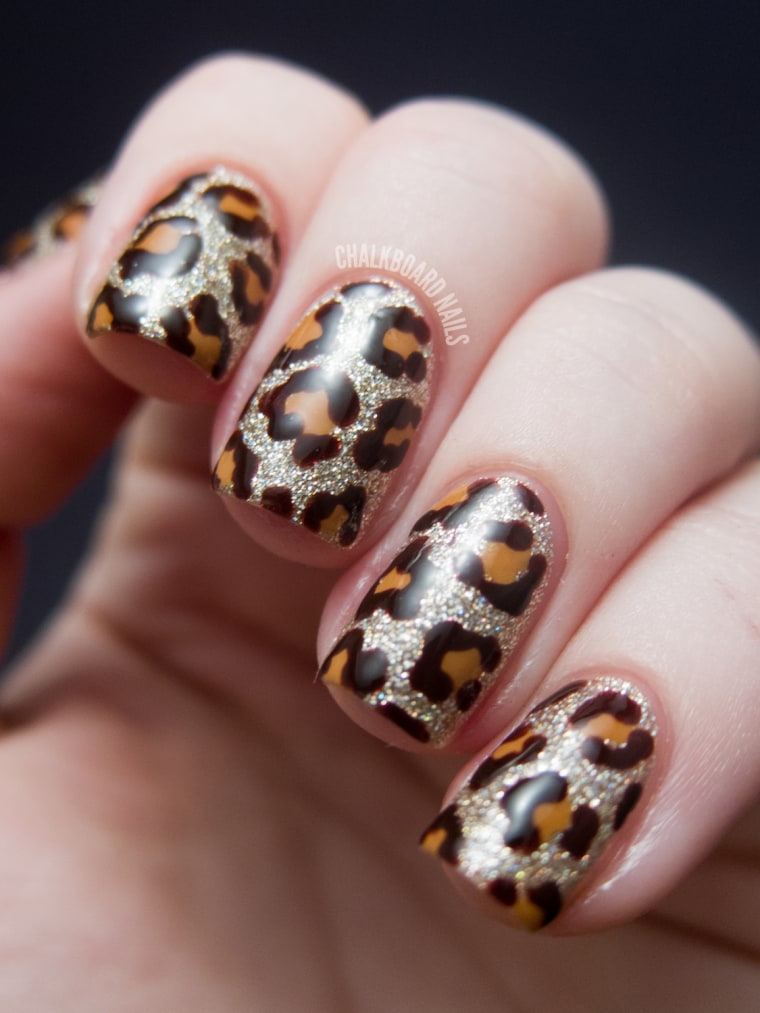 On the prowl for a clock-strikes-midnight kiss? Paint on a glittery leopard print with this tutorial from Chalkboard Nails.
Twinkle, Twinkle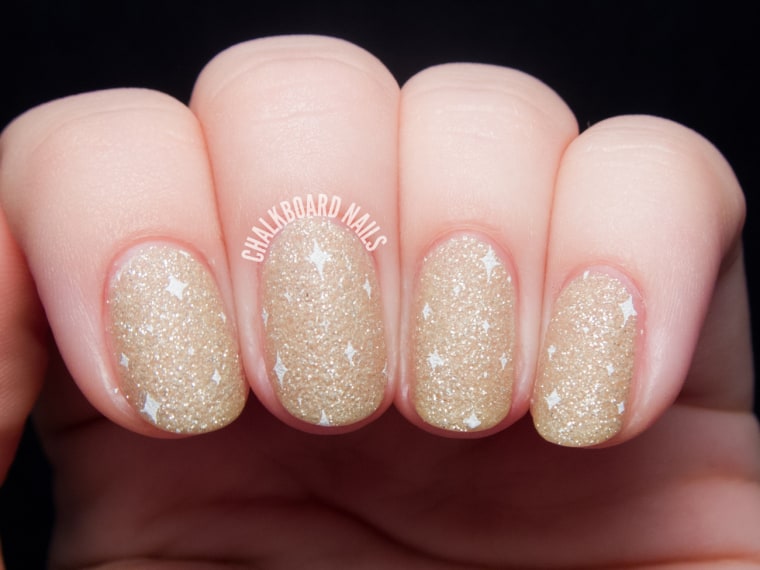 Proof you don't have to go overboard to achieve an eye-catching manicure: Chalkboard Nails' ethereal pale gold design has the subtle enhancement of tiny twinkling "stars."
Modern Mermaid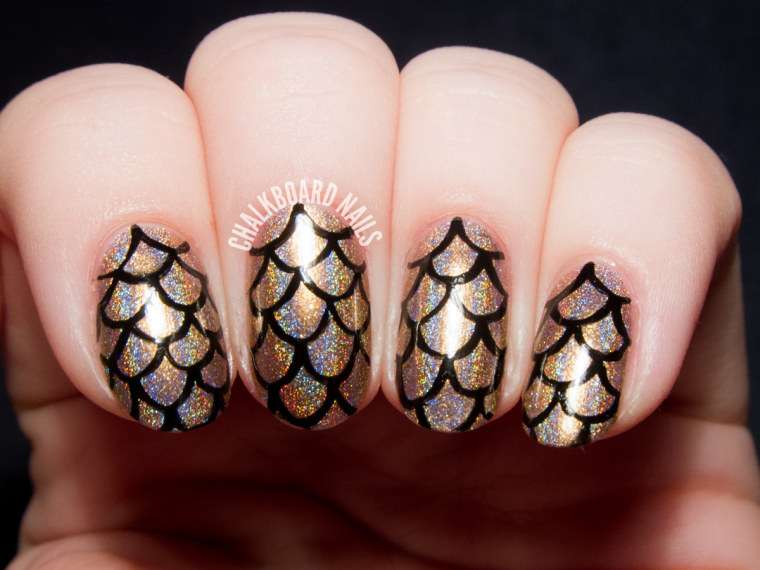 Chalkboard Nails has a way of making even the most showy finishes and patterns—like these holographic fish scales—look utterly elegant.
Suit and Tie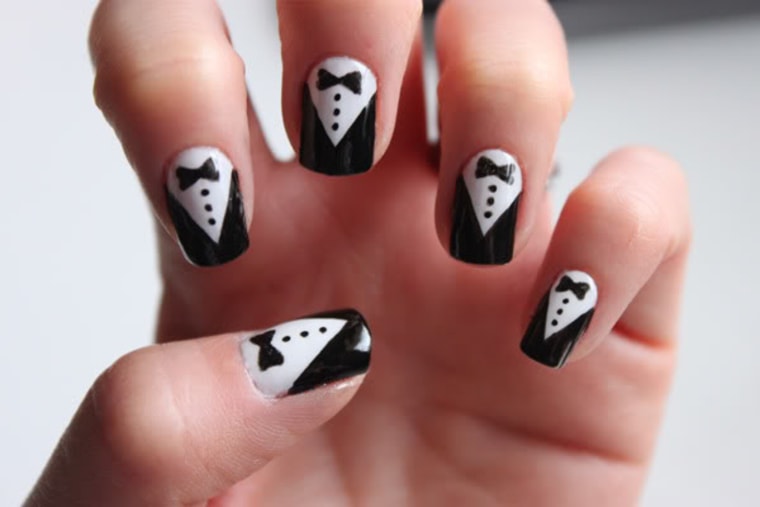 Syl and Sam whipped up this adorable tuxedo-inspired mani for awards show season, but we love it just as much for singing "Auld Lang Syne" in our jammies.
Good Point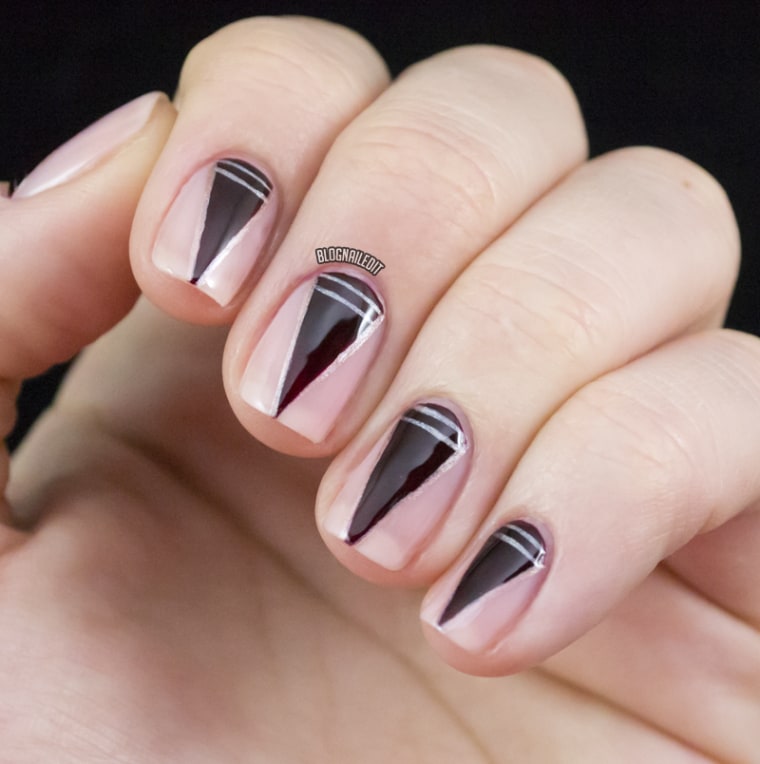 This pink-and-black dagger design from Nailed It is like wearing a pair of stilettos, except you won't want to take it off at the end of the night.
You're Blushing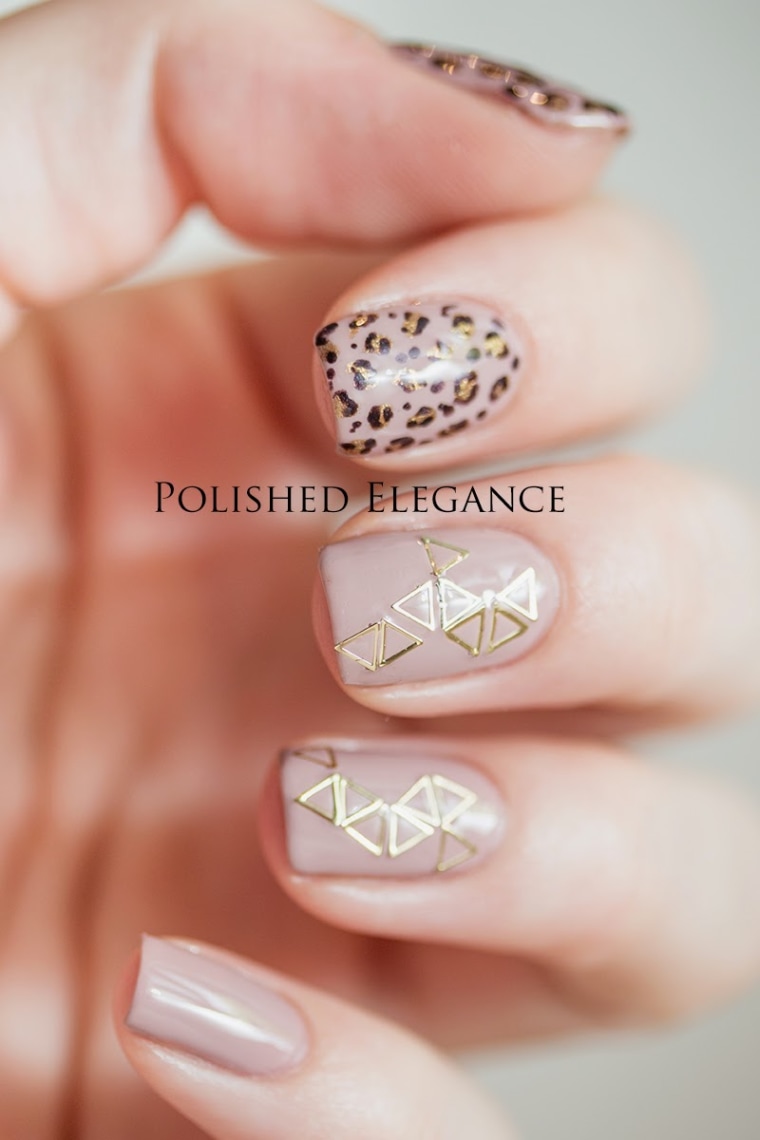 Chic and understated, yet totally fierce. That's how we feel when we pair Polished Elegance's taupey-pink design with our favorite LBD.
Dancing Queen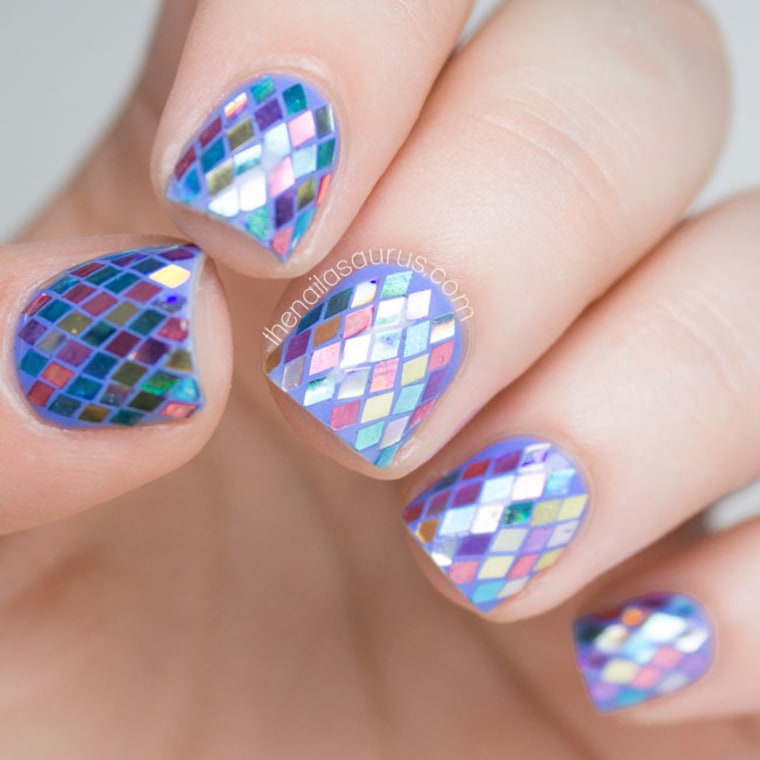 Light up the night with this stunningly reflective mani from The Nailasaurus. The key to perfectly placing each piece of glitter? Tweezers. (Yep, it's a bit of work—but with a thick topcoat your mani won't budge for two weeks.)
Deco Details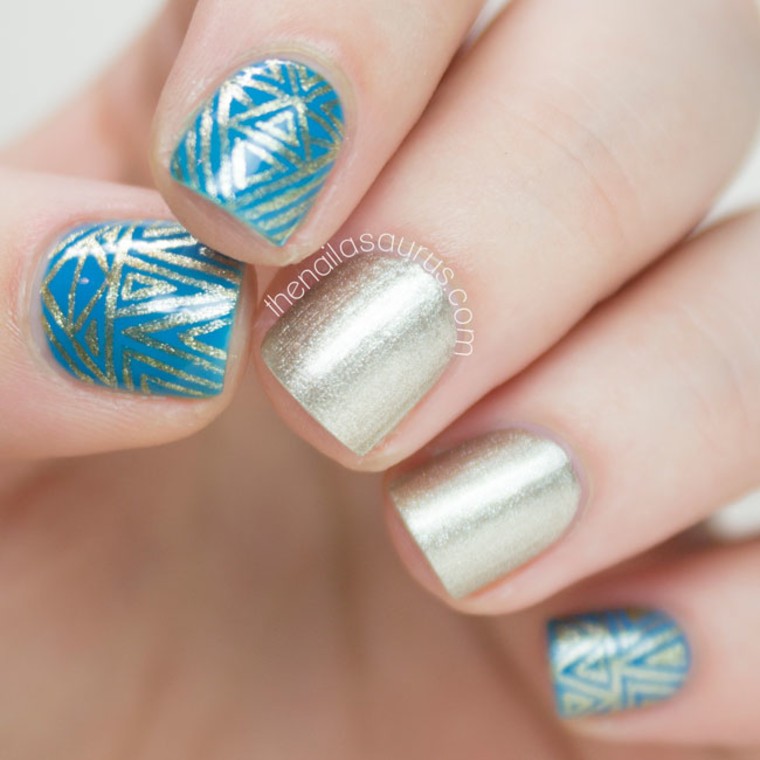 If the Crawley ladies wore nail art, we think it would look something like The Nailasaurus's elegant ode to Art Deco. The design can be customized with your favorite colors.