We all know about Spanx and how they help every woman (and some men) attain a more defined shape. Now the company that made shapewear famous is getting into the jeans market. According to industry giant Cotton, the average American woman owns an average of 8 pairs of jeans (or for some of us, more). It's also everyone's goal to find that perfect pair of jeans that fits, well, perfectly. Take a look at our favorite slimming styles: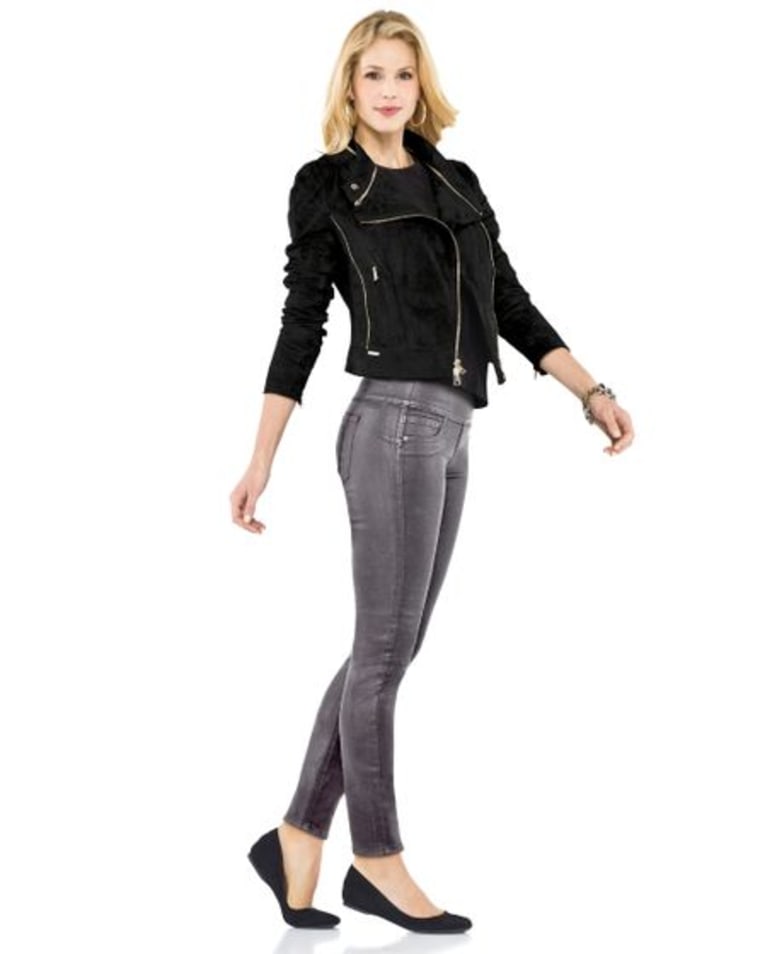 Spanx Denim Legging Collection
These full-coverage denim leggings contain the ultimate shape-shifter: Spanx built into the fabric. (Rejoice!) Featuring a wide, slimming waistband and a side zipper to keep unwanted fat far away, these pants are said to help lift your rear. Styles include indigo blue, teal, black and even wax denim in black and pewter ($98-$108, spanx.ccom).

Hello Skinny Jeans
These flattering jeans including high nylon/elastane content, which means they won't easily sag or stretch out like many other jeans do. They also have strategically placed patterns of fading and shading, and are available in various inseam lengths for a better fit ($159-$178, skinnyjeans.com).

Miraclebody Jeans
From the makers of Miraclesuit, Miraclebody Jeans have a contoured waistband to help prevent the dreaded "muffin top." In addition, these jeans contain built-in tummy control panels and stitched pockets that can help eliminate bulk ($118, miraclebody.com).

Levi's Revel
Levi's latest jeans use an exclusive Liquid Shaping Technology that controls the fabric's stretch in strategic areas for a figure-hugging fit, which means it'll help define your body while still being comfortable enough to lounge in ($98, Levi.com).

NYDJ (Not Your Daughters Jeans)
The "original slimming jean," these jeans feature Lift Tuck Technology to provide gentle control in the front, while lifting and shaping in the back. They're said to make wearers look one full size smaller ($104-$150, nydj.com).