They may not be able to decide which color #thedress is, but millennials have most certainly made up their minds when it comes to beauty. They know what they want and how much they're willing to spend for it, and that usually means value without sacrificing quality. In other words, they want the biggest bang for their buck.
A new report released by Bank of America surveyed 1,000 millennial women, ages 18 to 29 years old, to find out what influenced their purchasing habits. For the majority of women, 80 percent to be exact, "value" and "product quality" were deemed most important with "color and options" coming in right behind at 50 percent. Other options like "saw on social media" and "brand is cool" did not poll nearly as high, ranking at a mere 10 percent each.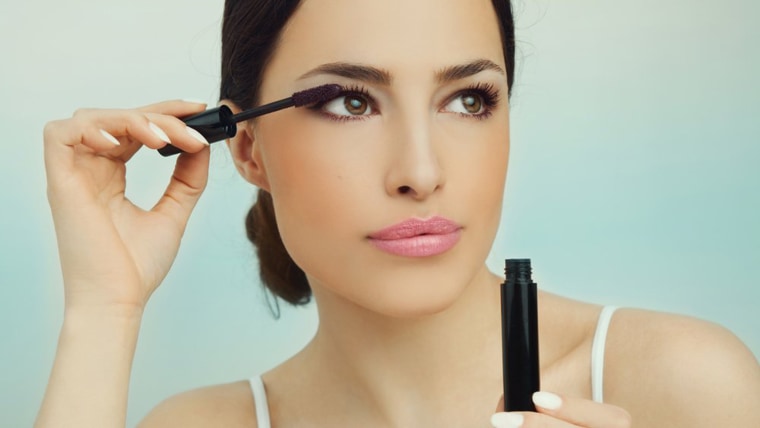 "It's not just about price, it's about what you get for what you're paying for. Millennials have to prioritize purchases with a desire to buy more, but have to be careful with what their spending," Olivia Tong, research analyst and director of U.S. cosmetics, household and personal care at Bank of America Merrill Lynch, told TODAY.
When it comes to what brand these women like to buy, CoverGirl is ranked first with Maybeline coming in second followed by Neutrogena, Clinique and MAC, respectively. Pricier and less accessible cosmetic brands, like Chanel and NARS, did not rank as high.
"Higher-end brands used to be only at department stores and now you have places like Sephora and Ulta where you can get those products. There is a lot more diversity in price," said Tong. "Clearly there is a desire that as their purchasing power grows to buy more and spend more on higher end brands. They have to be careful and thoughtful with what you're buying. Places where you can try products like Sephora do really well."
For shopping, Milliennials tend to stick to mass merchants like drugstores or multi-brand beauty specialty stores.
A deeper look at the report shows that Neutrogena is the top skincare brand and OPI the most popular for nail care. And nails are definitely something millennials care about.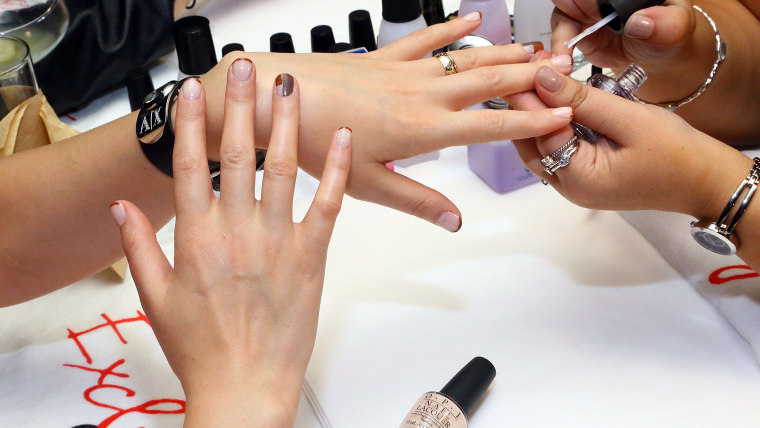 The survey found that 50 percent own more than eight bottles of nail polish, with many responding said that they owned many more than the eight-bottle limit the survey included. The majority aren't ready to shell out for a professional manicure, as 33 percent reportedly do their own nails regularly. Only 11 percent said they never polish their nails.
"Nail polish is an area where you can buy a lot if you want more colors and not spend as much like with perfume," said Tong who mentioned that millennials like to have multiple color options.
Tong shared that one surprising aspect of the survey is the number of participants who use fragrances. The results show that 35 percent use perfume every day with only 15 percent never using scent at all. The most popular brand was Marc Jacobs with celebrity-inspired fragrances dipping in populararity. For example, Taylor Swift's fragrance is the only one with more than 10 users in the study. In general, it's less about perfumes and more about body mists, according to the report.
So what does this mean for the future for the beauty industry?
"The thing to remember is that it's still early for millennials. Purchasing power has a lot of room to grow and when it comes to women, they are the one's buying for the household," said Tong.
Millennials top beauty brands
CoverGirl
Maybelline
Neutrogena
Clinique
MAC
Bare Minerals
Urban Decay
Bath & Body Works
Revlon
Victoria's Secret
Mary Kay
e.l.f.
Aveeno
L'Oréal
Benefit
Sephora
Almay
Avon
NARS
Estée Lauder
Olay
Chanel
Burt's Bees
Tarte
Ulta