It simply doesn't get more "fancy lady" than nude nails. Favored by stylish types — ranging from Duchess Kate and Grace Kelly to power executives and radiant brides — neutral nails instantly communicate both polish and sophistication without trying too hard.
Plus, nude nail polish is among the most practical investments in a beauty kit; virtually anything you wear looks more finished and polished with a milky mani or pedi to top it off. And neutral shades fit the bill for any holiday, season or occasion — no matter how casual or formal.
Check out TODAY's A-Z nail "GIF"-tionary for more at-home nail art ideas.
To find your perfect nude shade, you'll want to pick according to your skin tone, says Adeline Sarino, national director for nails at Red Door Spa.
S is for ... Skin-tone matching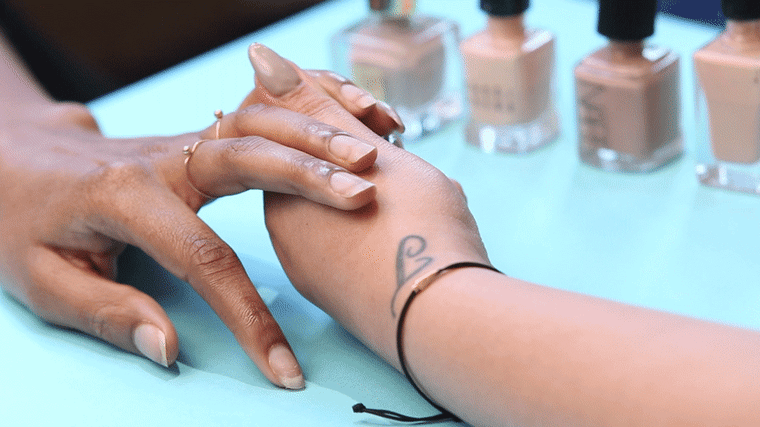 And if you need some help, here's an easy guide to steer you in the right direction.
Very fair to light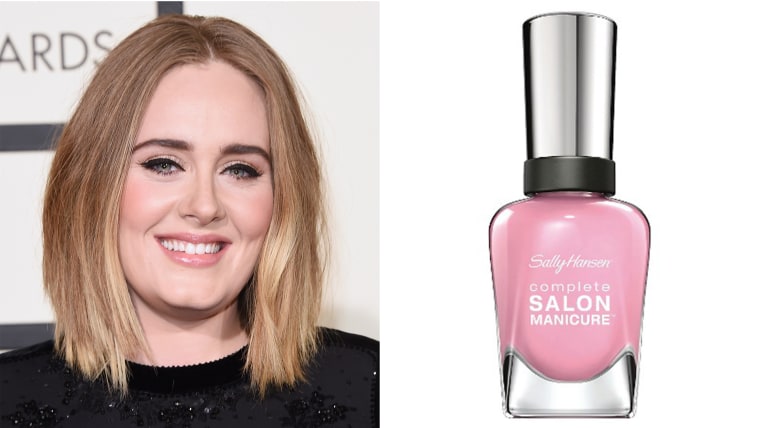 Celebrity inspiration: Adele
A pale pink — like a sheer take on a ballet pointe shoe — is your best bet. "A light, sheer-nude pink allows your natural nail to shine through while adding a hint of color," says Sarino. That means your nails will look super healthy. If you want more coverage to conceal imperfections on the nail, you can pick a creamier pink. That should do the trick while creating a similar effect.
Sally Hansen Complete Salon Manicure in Arm Candy, $7, Target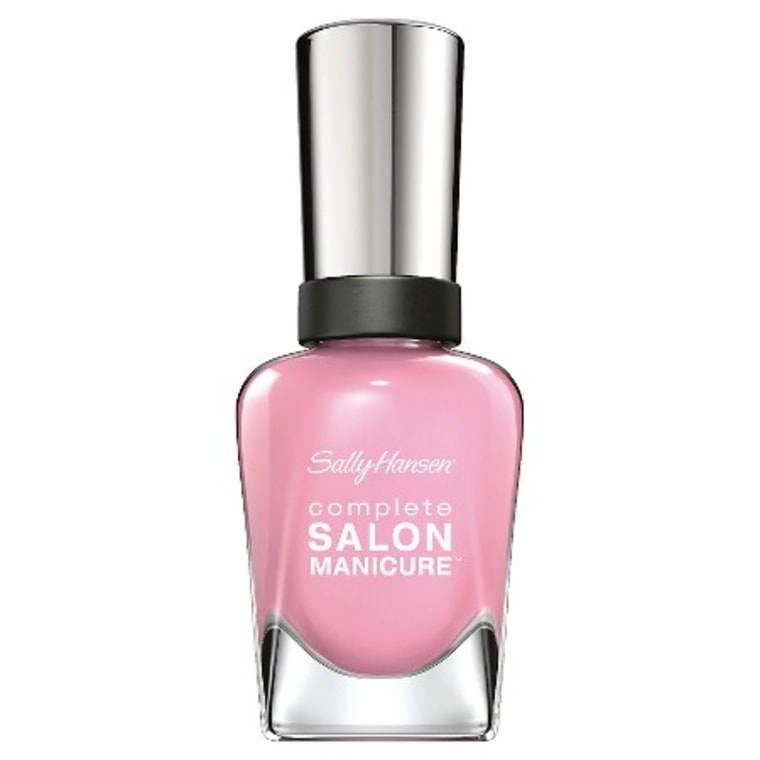 Medium to lightly tan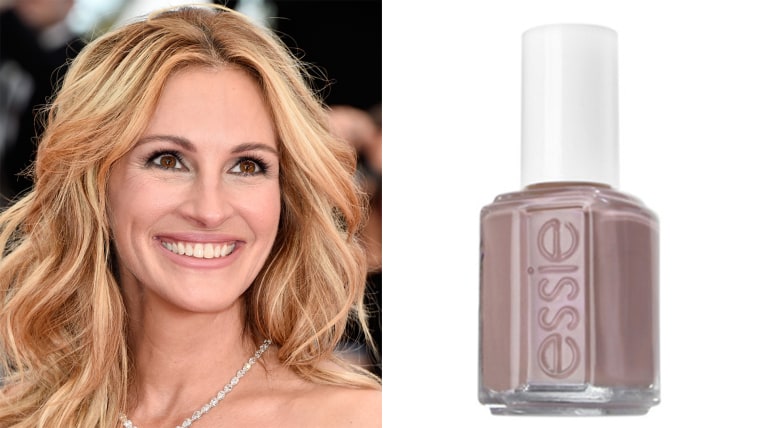 Celebrity inspiration: Julia Roberts
The color of café au lait — or a light beige — is perfect to complement the touch of color in your complexion. "A nude, light beige helps soften the look of your skin and even makes your hands look younger," says Sarino. If you want more coverage for your nails while still staying in the nude family, choose a shade with a bit more brown or mocha coloring in it.
Essie Au Natural, $9, Ulta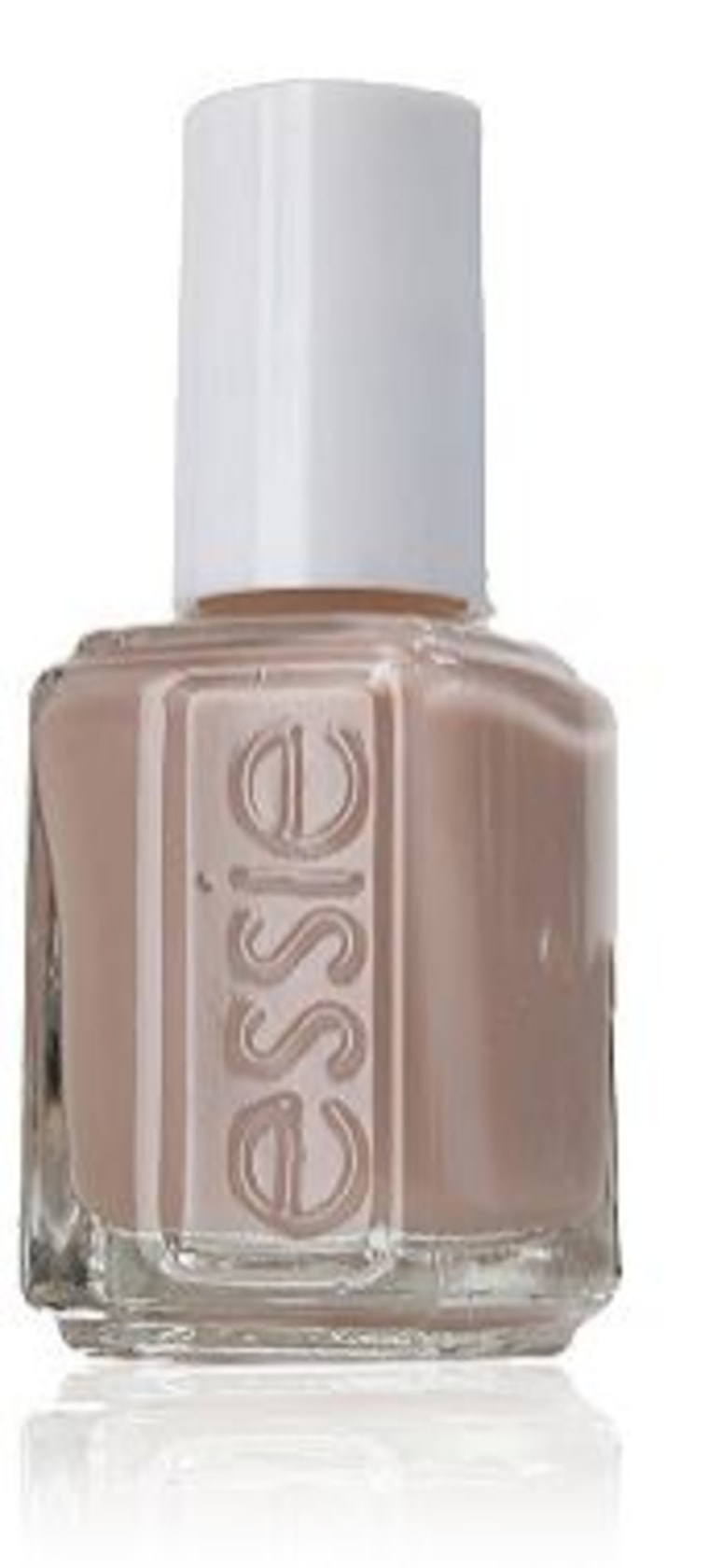 RELATED: Make your manicure last! Try this messy Brazilian nail polish trick
Olive to very tan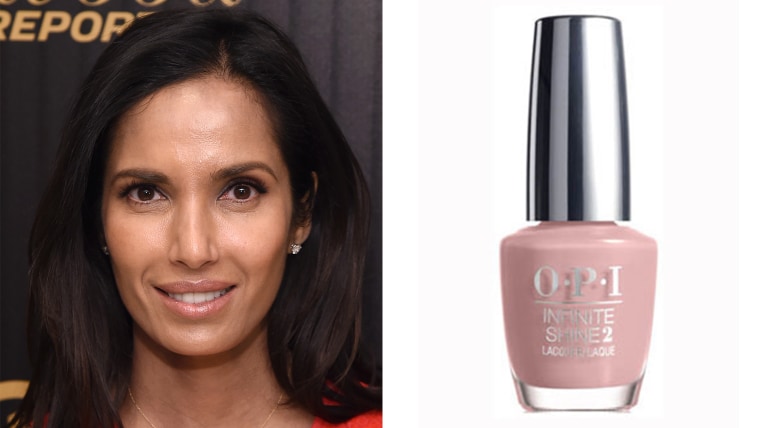 Celebrity inspiration: Padma Lakshmi
Creamy is dreamy when it comes to flattering your skin tone. "A nude polish that is creamy with pink or soft peach will enhance your skin tone while looking effortlessly beautiful," says Sarino. These hues offer more coverage for nails, so anyone can wear them with confidence. You also enjoy the least obvious grow out, so your polish jobs appear to last longer!
OPI Spring Infinite Shine 2 Lacquer Collection Half Past Nude, $12, Ulta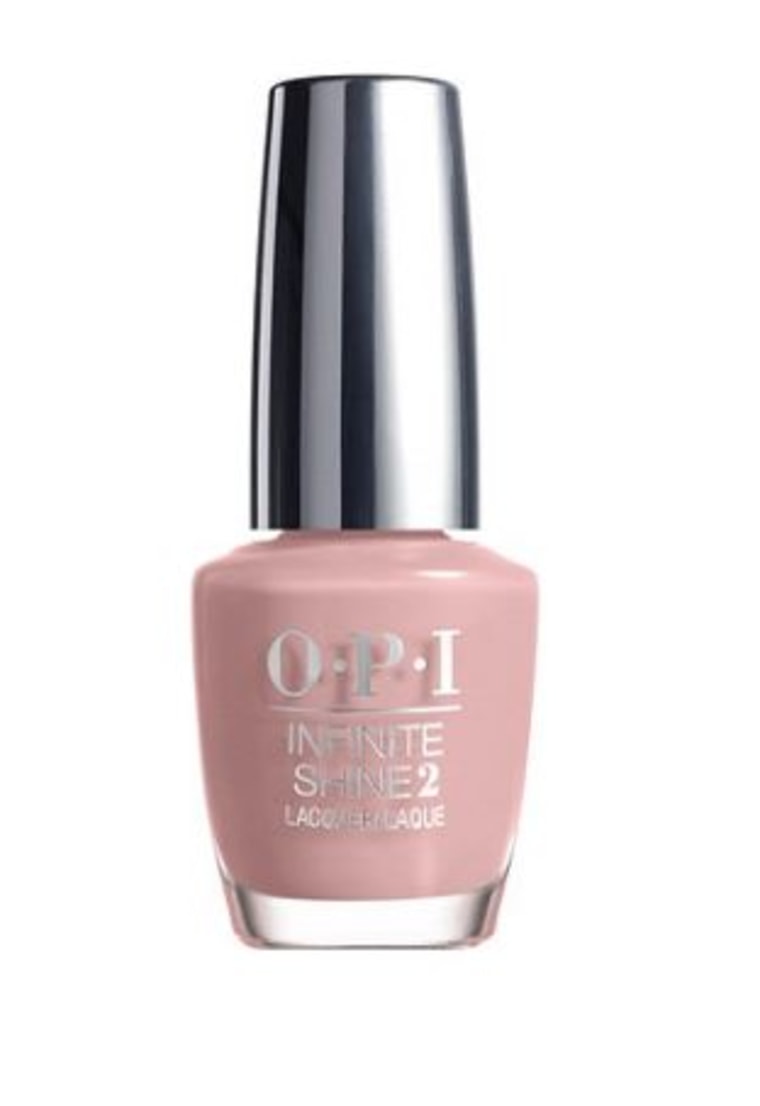 Dark to deep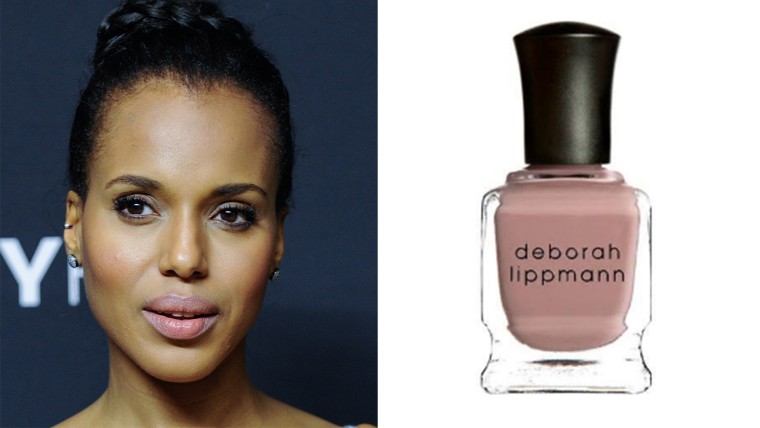 Celebrity inspiration: Kerry Washington
Your hands will look like a million bucks in nearly every nude, since the contrast of your skin tone will transform any neutral color into a stunning finish that elongates the look of your hands. For something that's unexpected and fun, you can try a rose beige to draw just a bit of attention to your digits, suggests Sarino.
Modern Love, $18, Deborah Lippman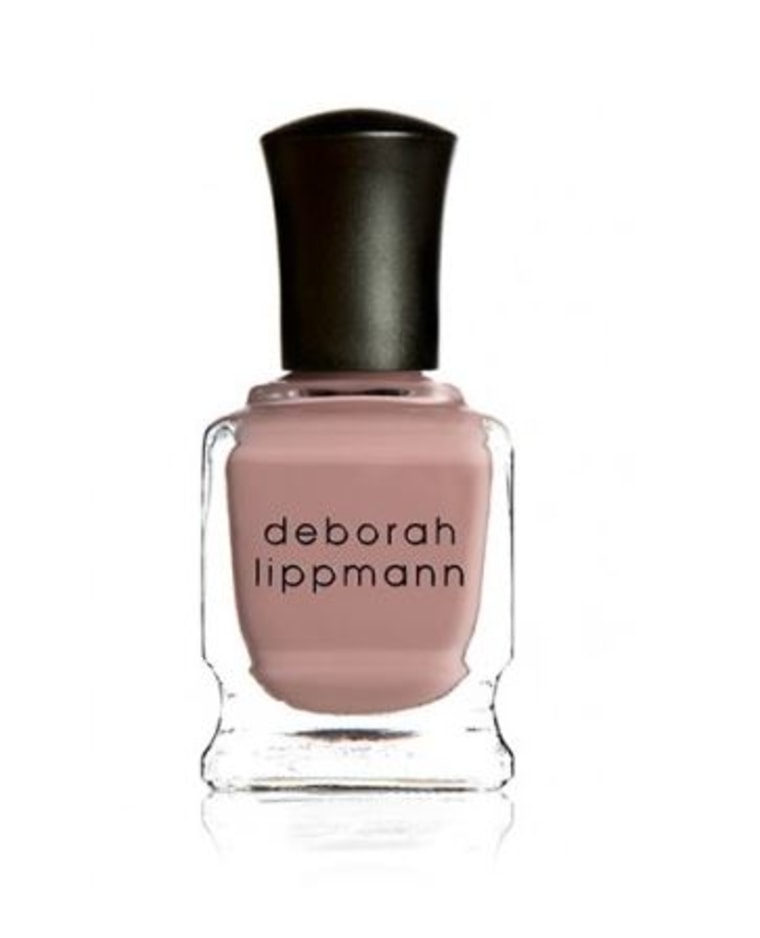 RELATED: The final word on nail salon etiquette — how much should you tip?
Deepest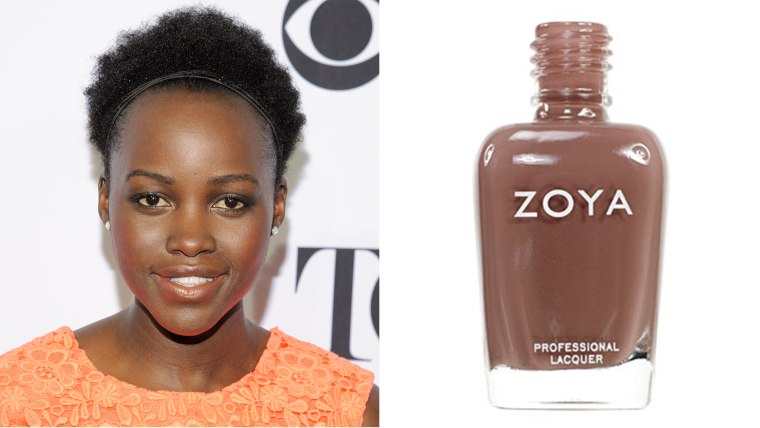 Celebrity inspiration: Lupita Nyong'o
Warm neutral browns are your flawless match. "A deep nude enhances the look of your skin tone," says Sarino, who adds that the undertone will bring out the golden brilliance of your complexion. You can also play with different top-coat finishes. While a glossy finish makes nails appear vibrant and healthy, a matte formula adds texture, turning your au naturel nails into a trendy accessory.
Zoya Chanelle, $8, Beauty Plus Salon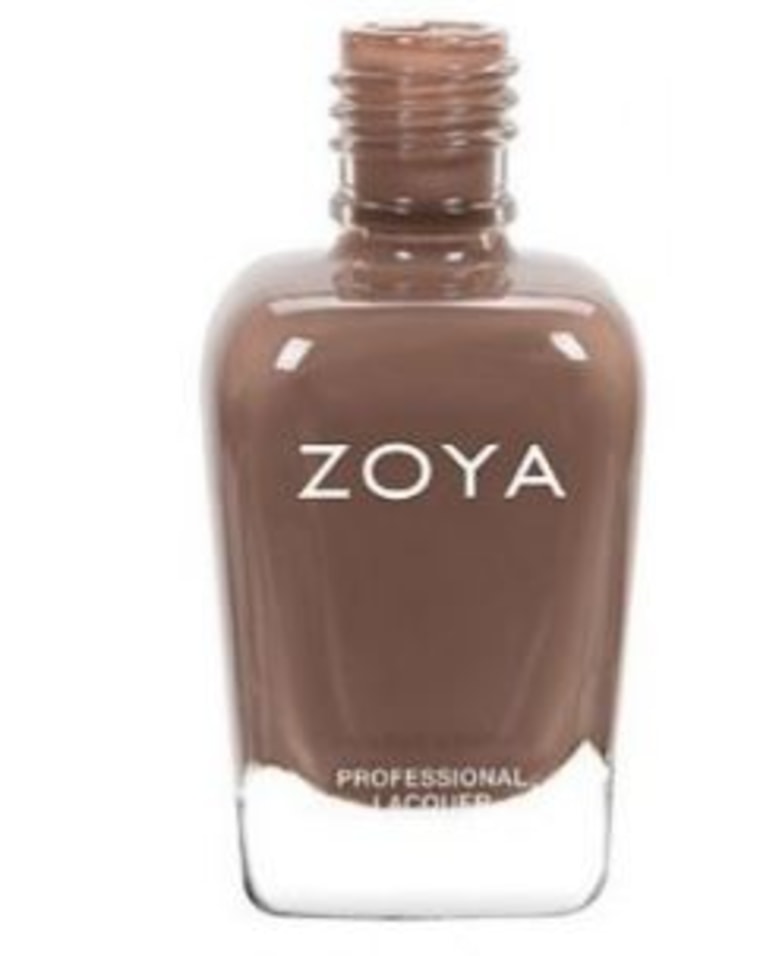 This article was originally published on May 18, 2016 on TODAY.com.