/ Source: TODAY Contributor
The big, chunky necklaces have had their moment. As have the layers and layers of delicate chains. Now, it's time for something new around the neck: Chokers are back in a big way.
The necklaces, which sit high on the neck, have been spotted on many well-known names in recent seasons.
There are so many styles to choose from — bold or dainty, leather or lace — that's it's easy to own the trend and wear it your own way.
Among the styles: the architectural metal choker, which holds it shape and makes a statement, the boho chokers that are made of leather or wrap around the neck and delicate lace chokers that add a feminine touch.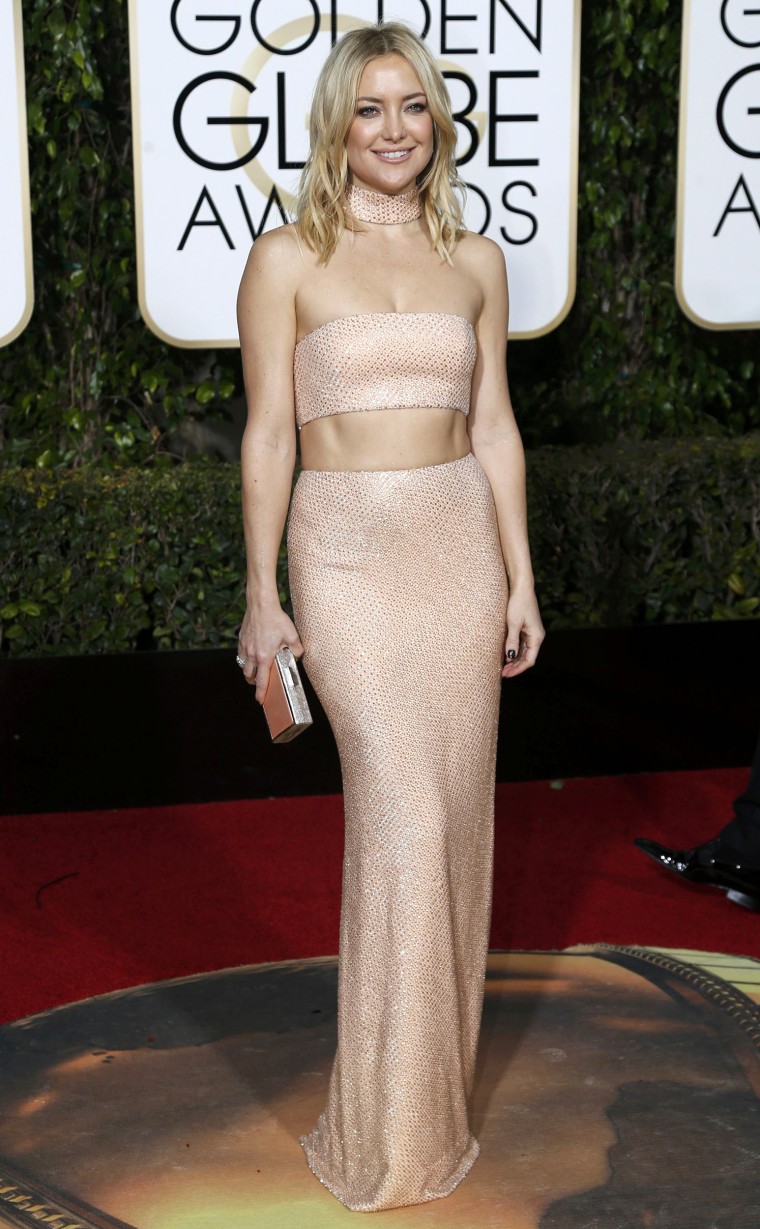 To really show off the look, pair a choker with an off-the-shoulder top.
Style expert Lilliana Vazquez, founder of TheLVGuide.com, dropped by TODAY Friday with an awesome assortment of affordable chokers.
Find your favorite new necklace below:
Lace
1. Aviva Winter Lace Chokers, $49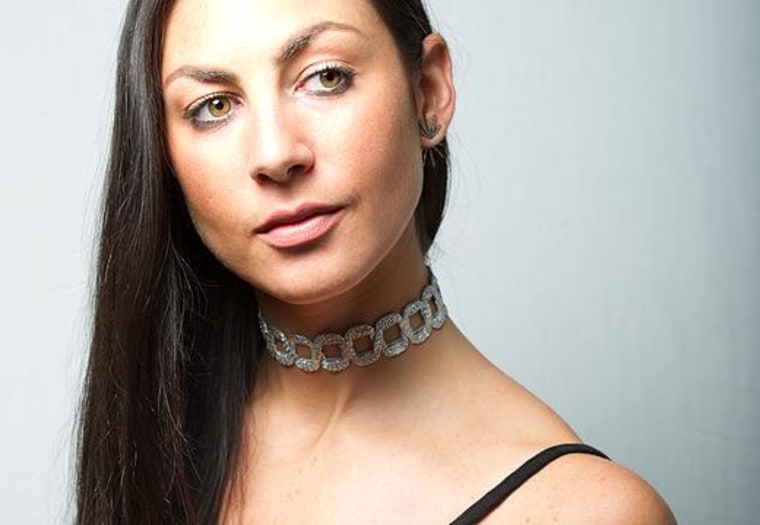 2. Urban Outfitters Daisy Chain Choker Necklace, $18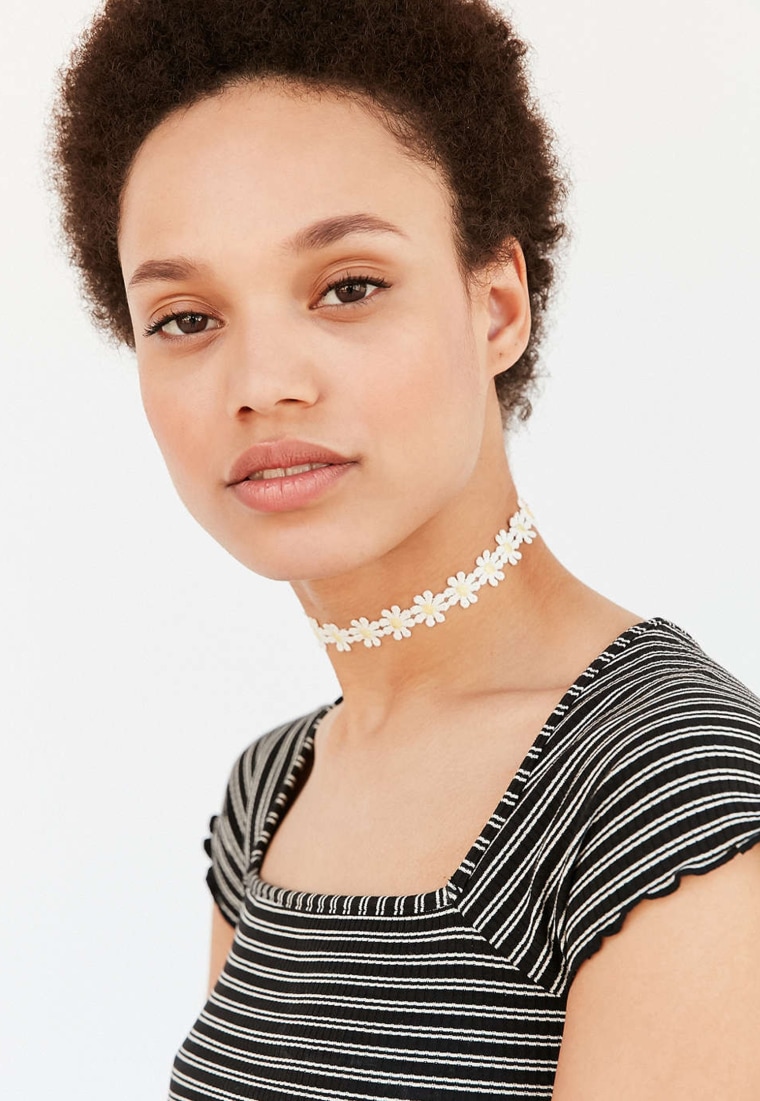 3. Urban Outfitters Filigree Choker Necklace, $20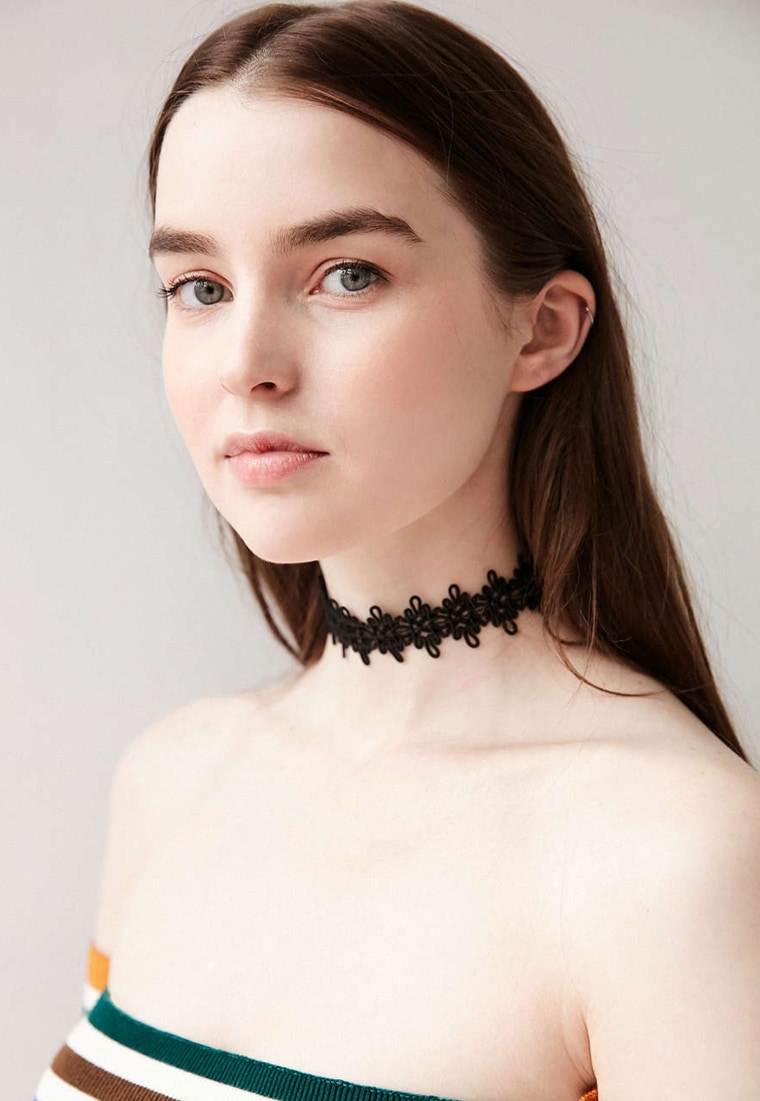 4. Urban Outfitters Libby Stone Choker Necklace, $18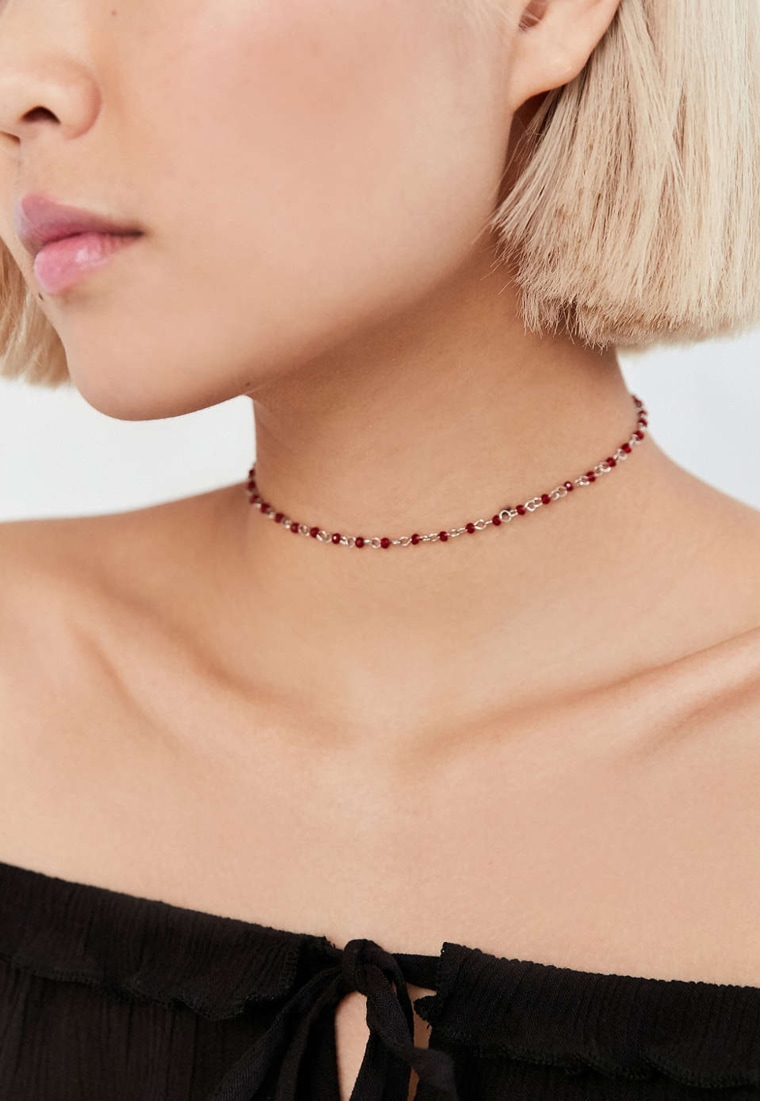 5. Urban Outfitters Maddison Wide Fabric Choker Necklace, $18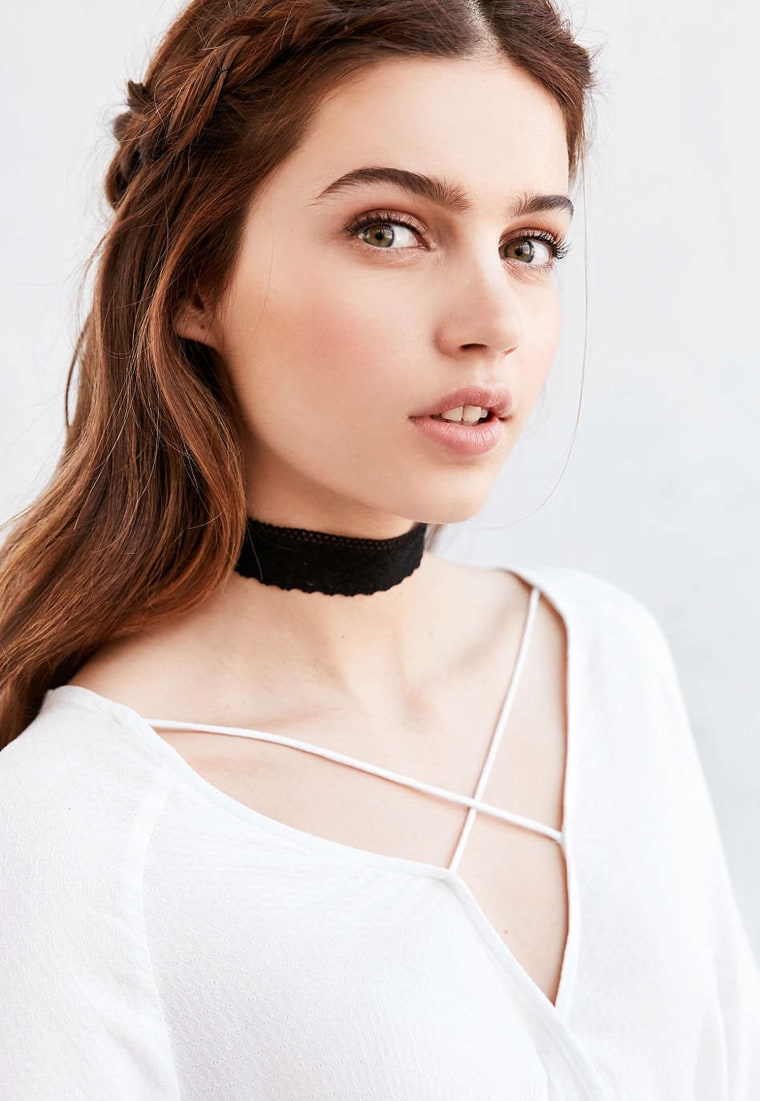 6. Urban Outfitters Chiffon Choker Necklace, $18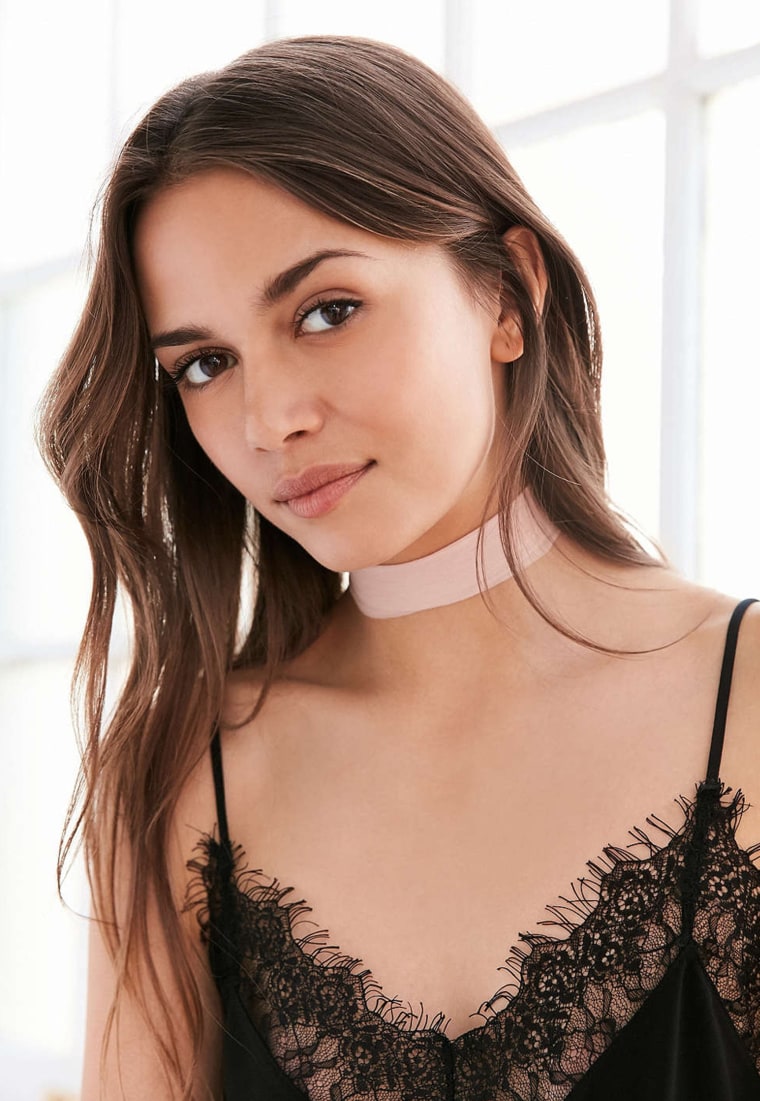 7. Nasty Gal Rivoli Bow Choker, $18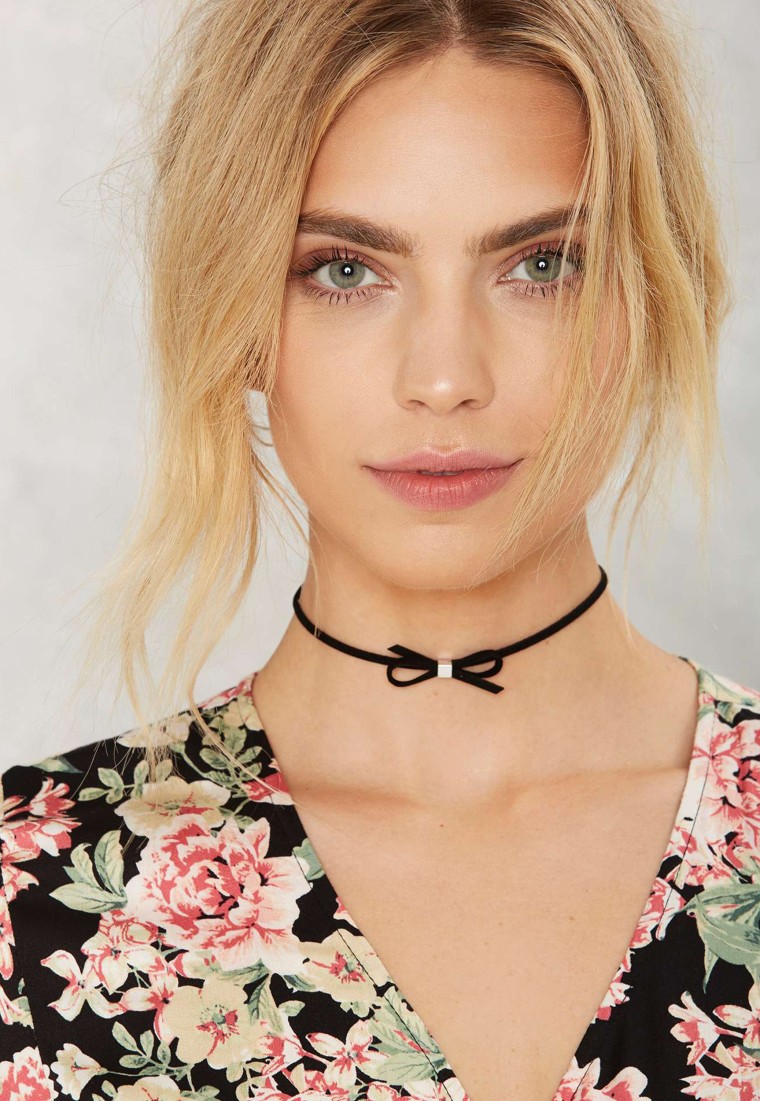 8. Suzywan Deluxe Black Rose Crochet Choker, $28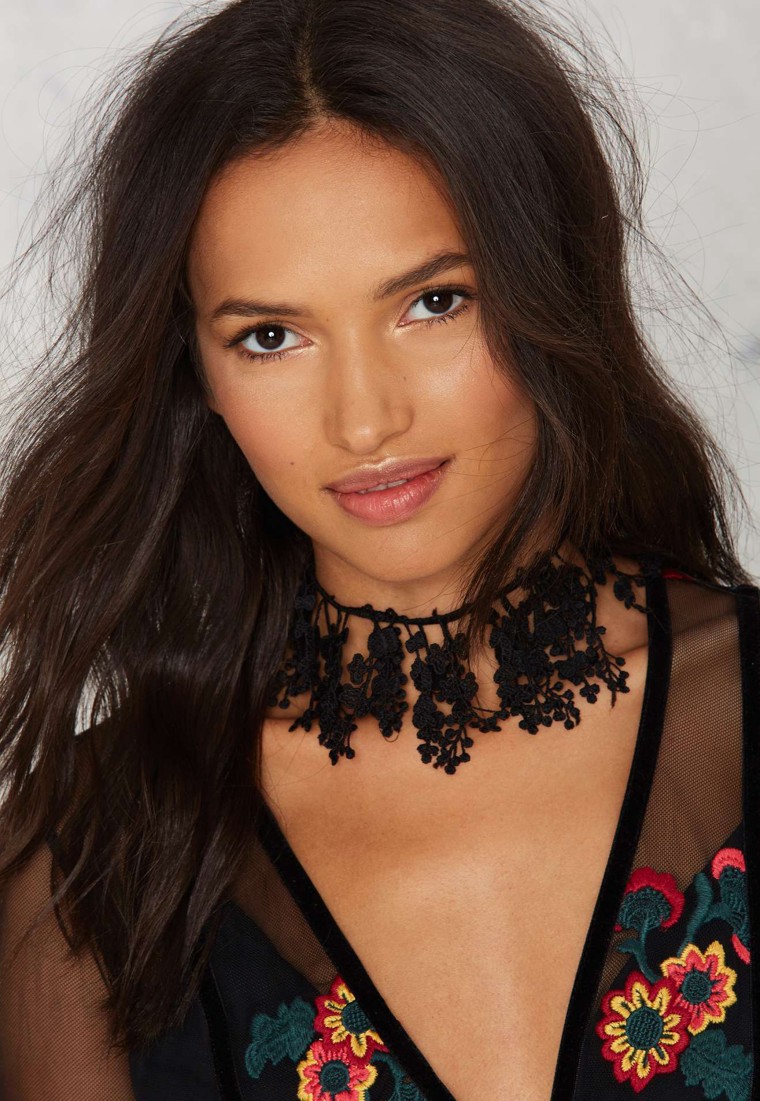 9. Vanessa Mooney Take Care Brown Choker, $26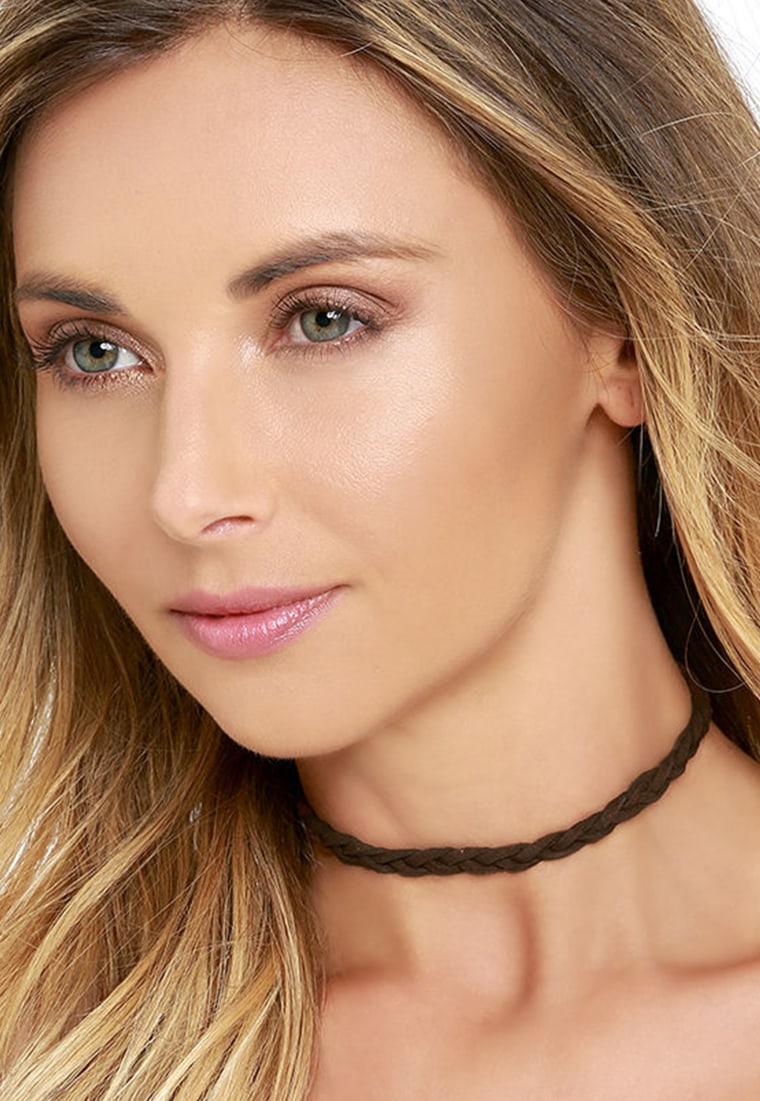 Bohemian
10. Erin Dana Bowtie Choker, $45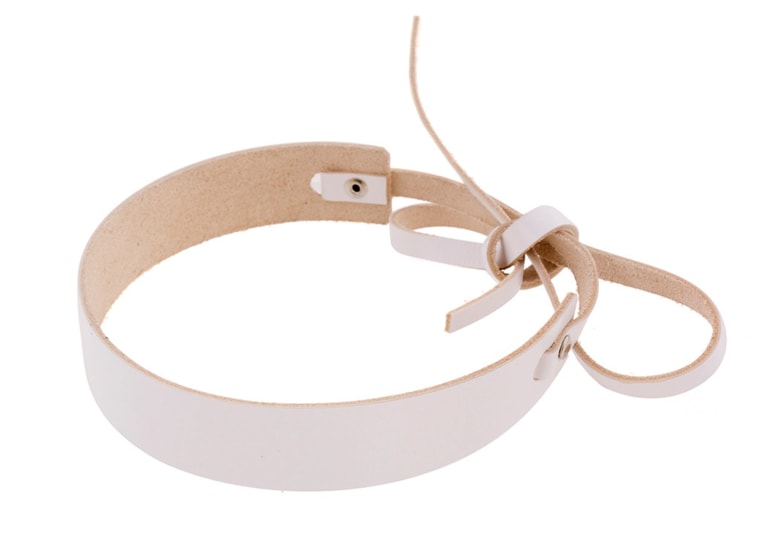 11. Erin Dana Mini Bowtie Choker, $45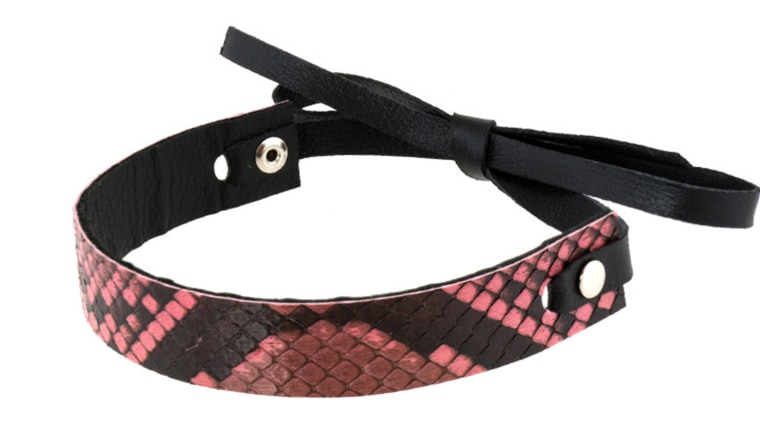 12. Meridian Ave Elissa Suede Choker, $32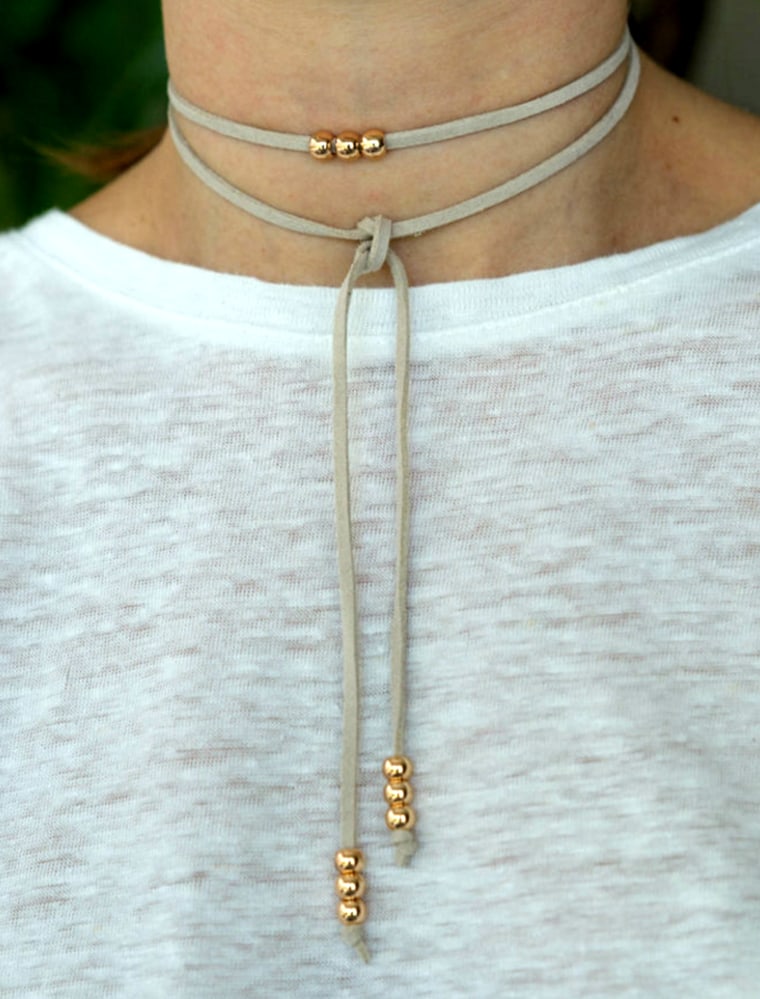 13. Meridian Ave Emma Choker, $38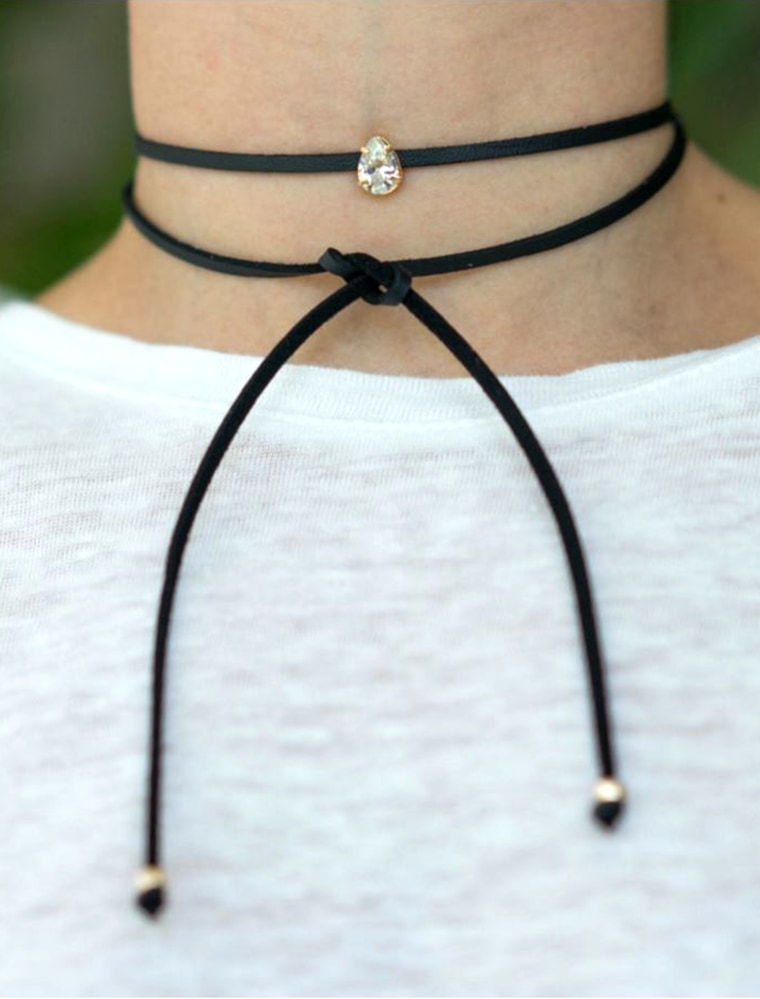 14. Missguided Rope Detail Wrap Around Choker, $12.92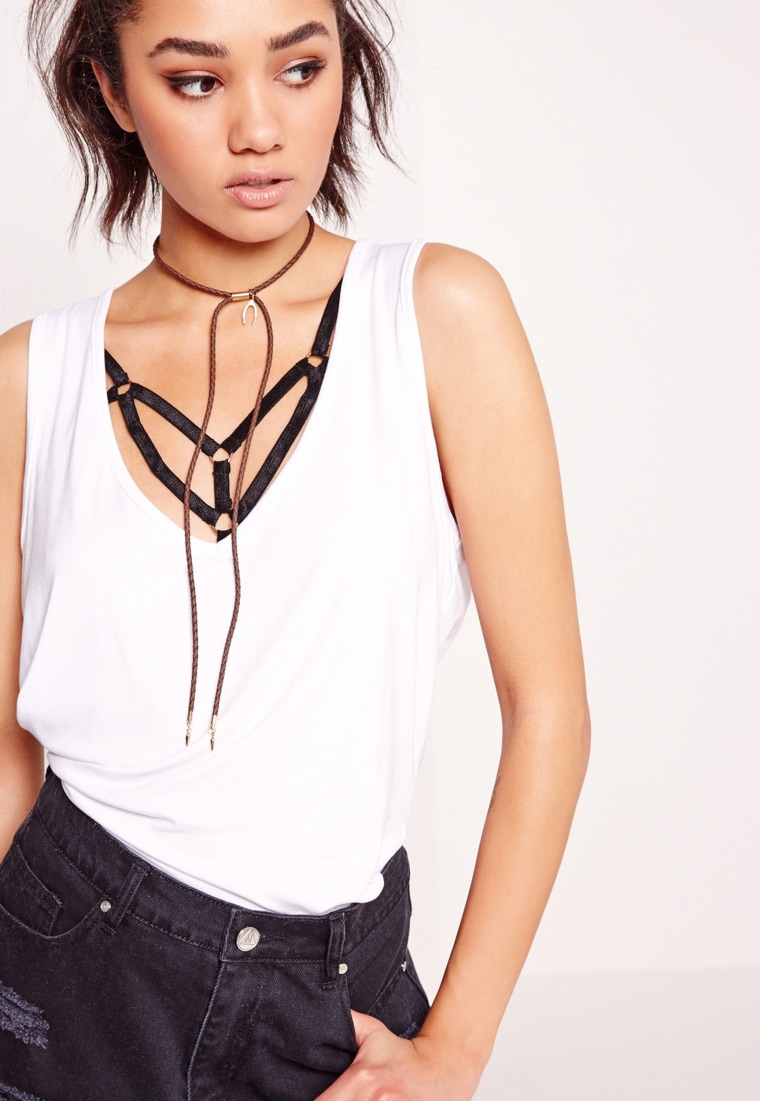 15. Missguided Layered Suede Choker, $12.92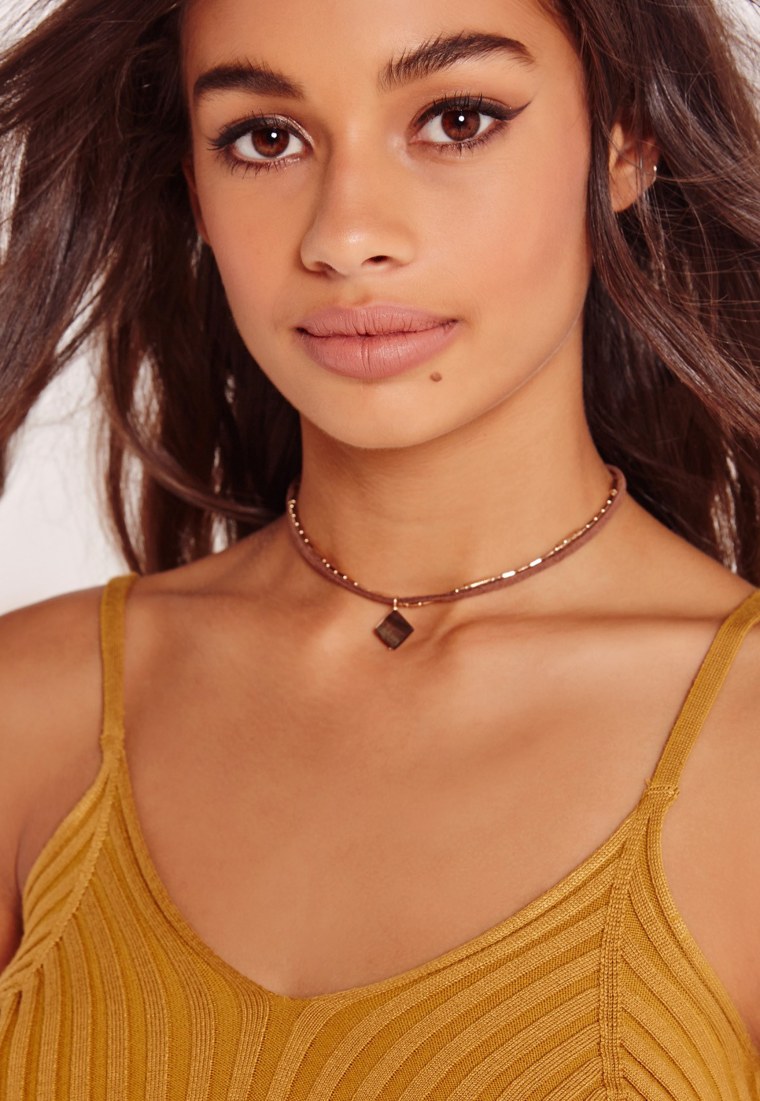 16. Urban Outfitters Only Love Leather + Stone Choker Necklace, $24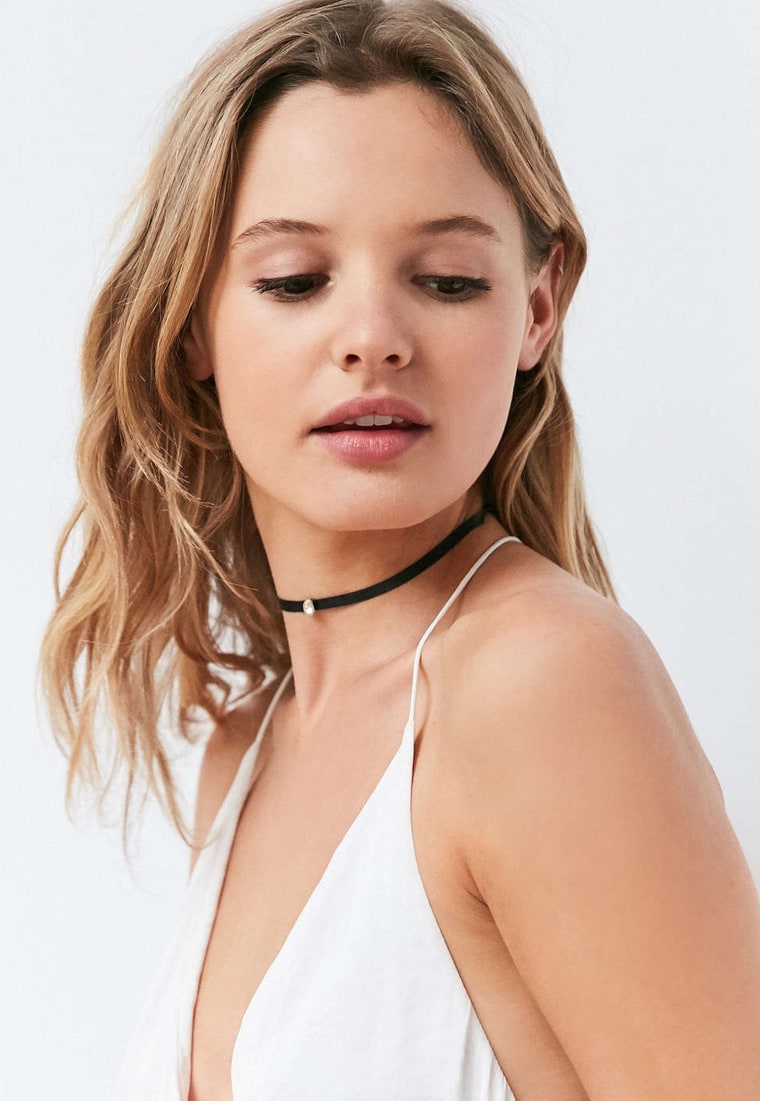 17. Urban Outfitters Cali Chain Choker Necklace, $20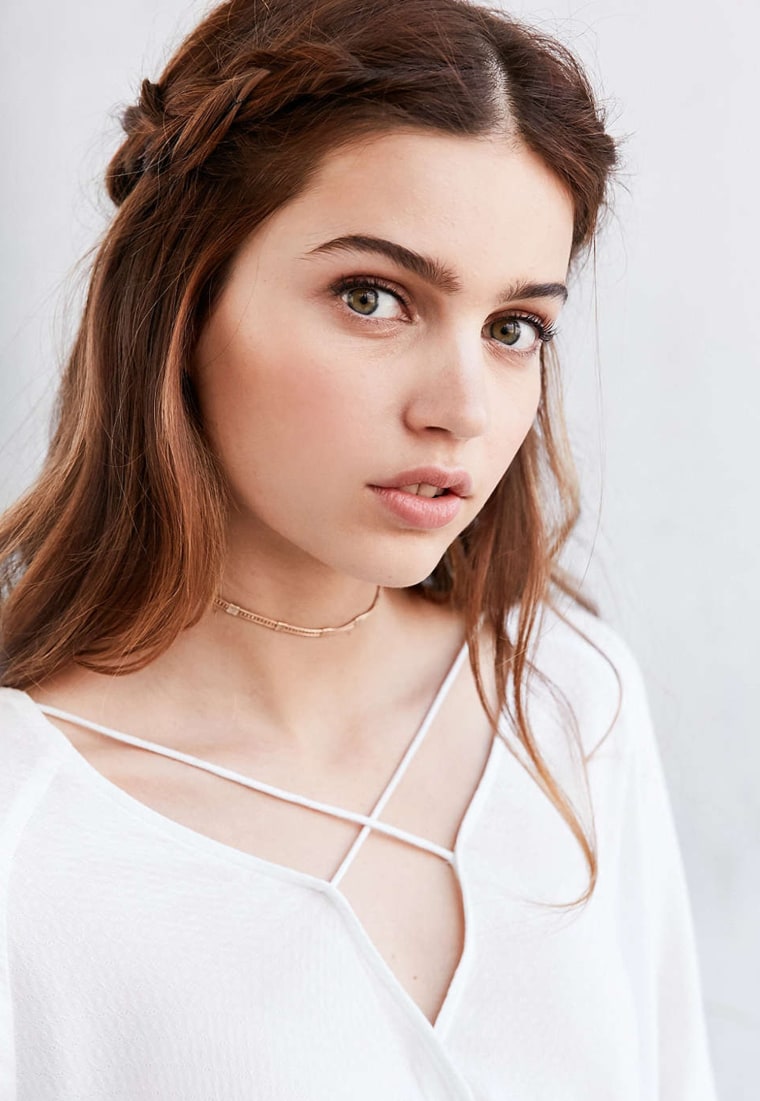 18. Nasty Gal Feliz Wrap Choker, $18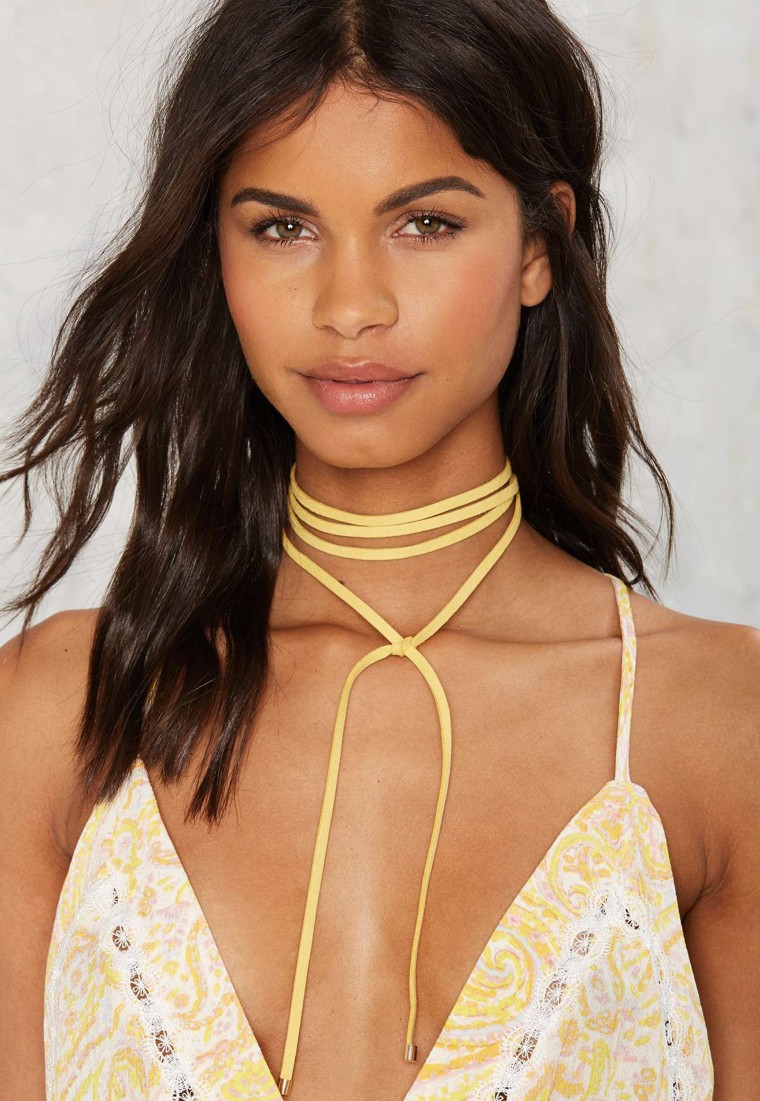 19. Nasty Gal Opposites Attract Mixed Choker Set, $28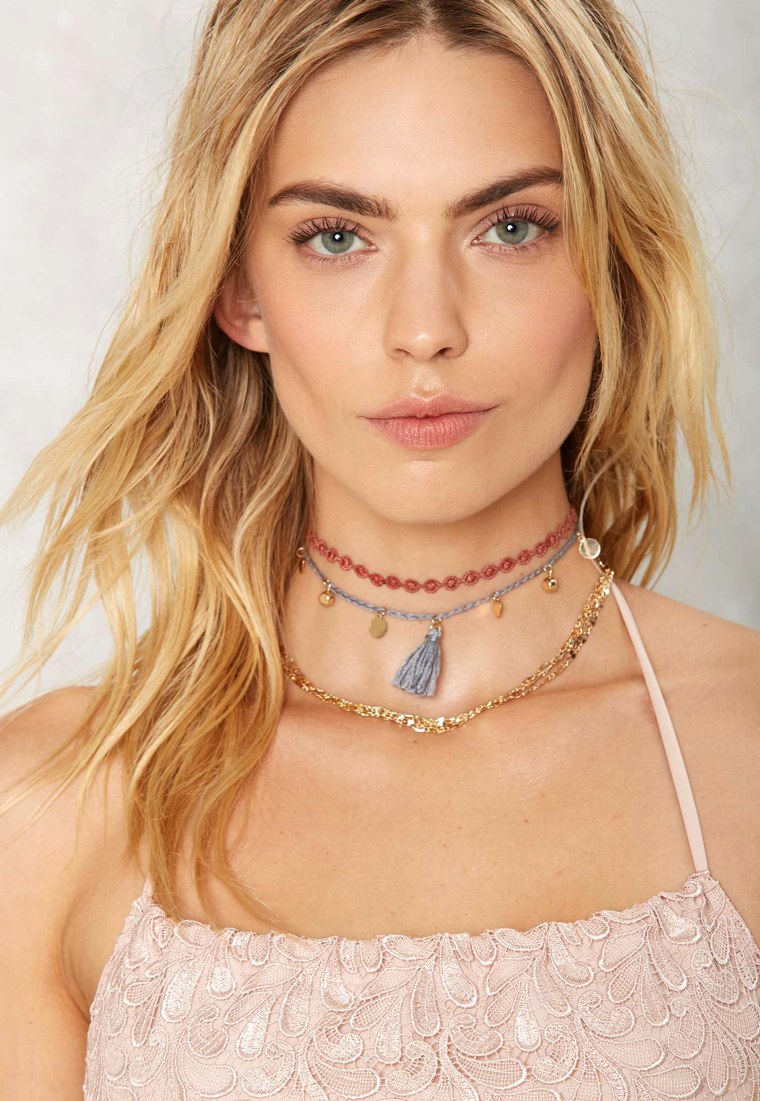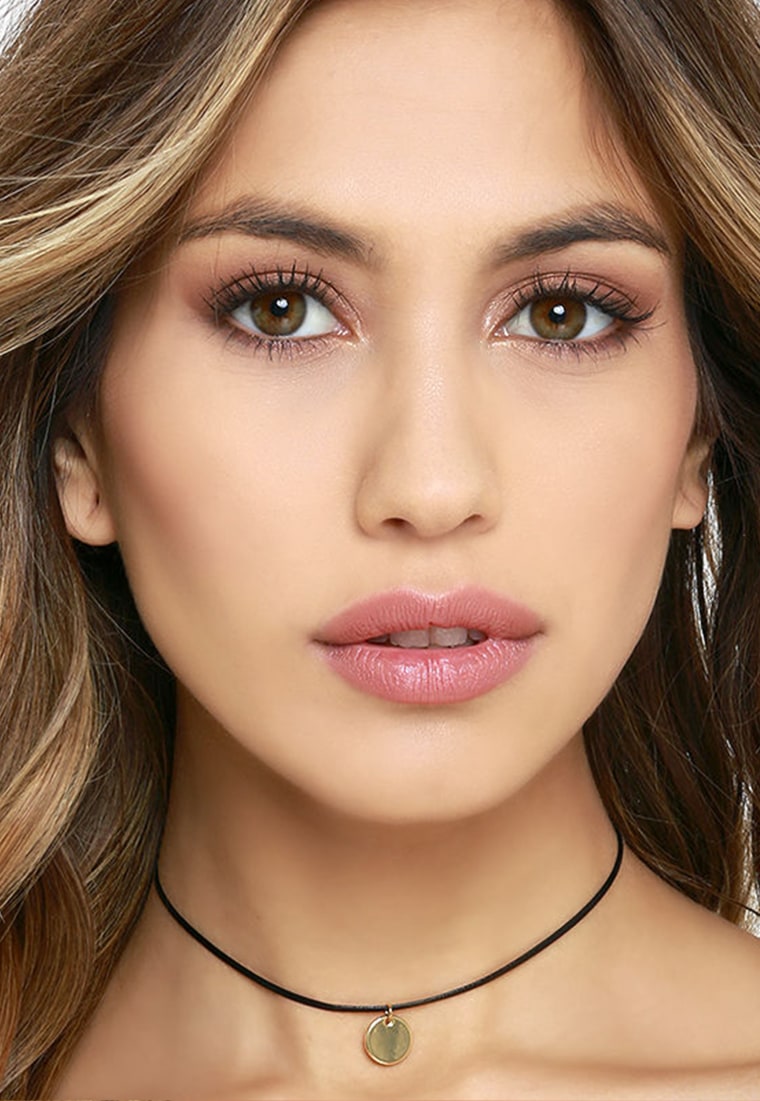 21. Lulus Good Idea Gold and Ivory Layered Choker Necklace, $13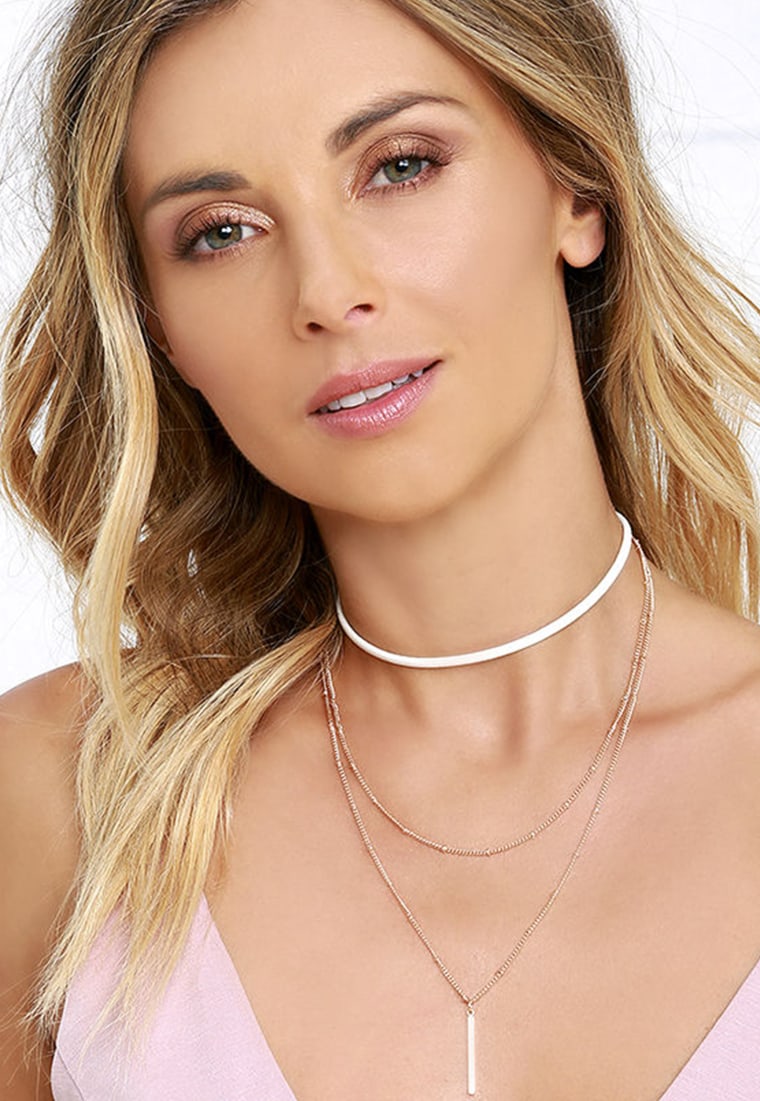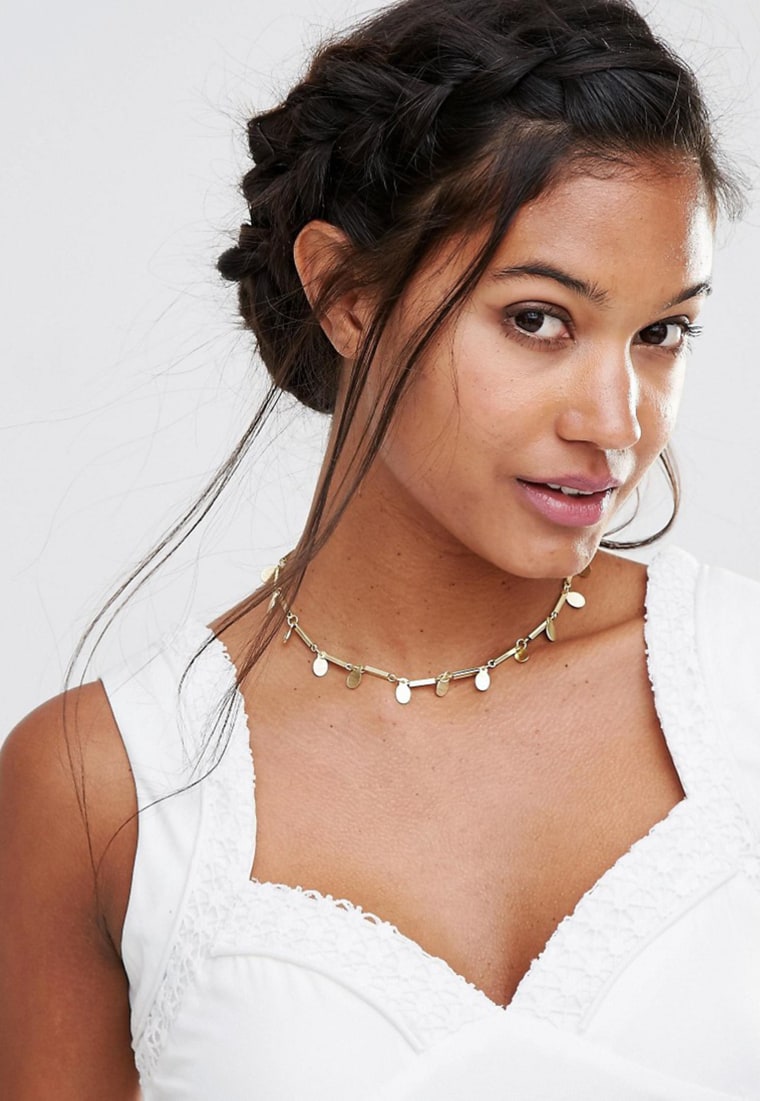 23. Ettika Still Surprise You Choker Necklace, $30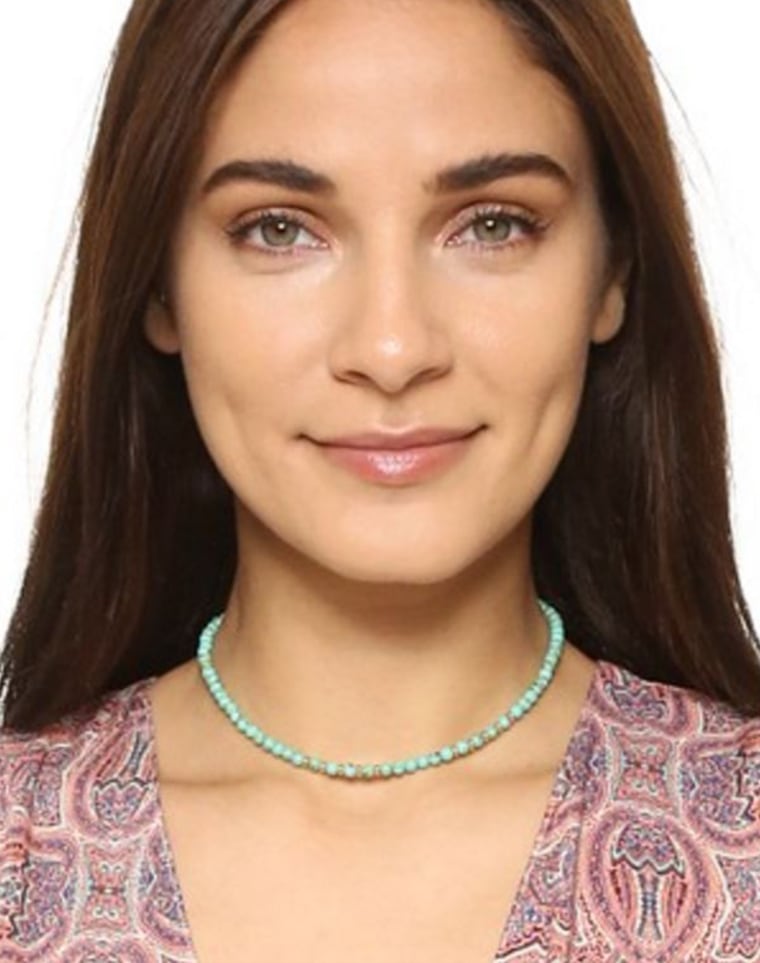 24. Anita K Violetta Chain Choker, $65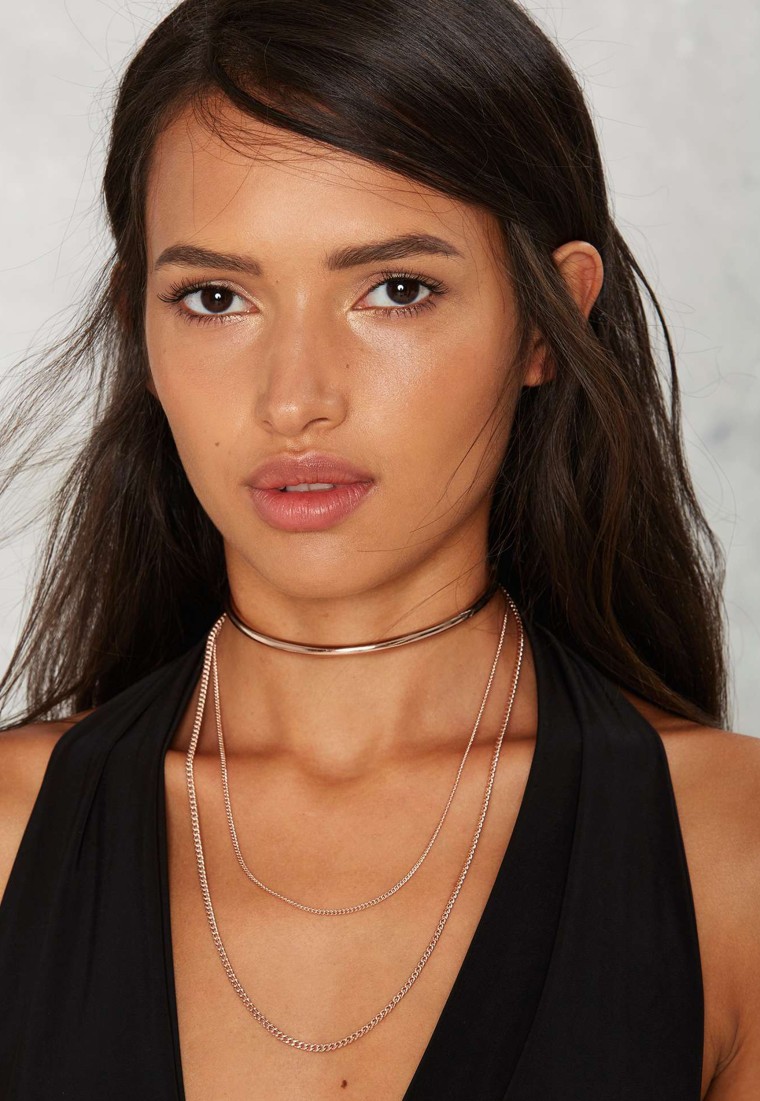 Architectural
25. Meridian Ave Eve Choker, $48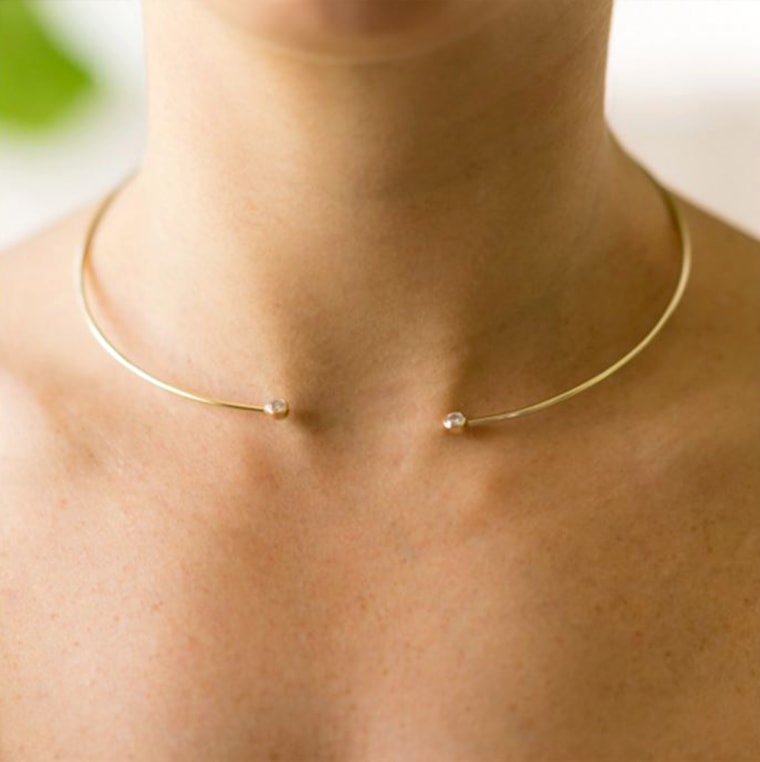 26. Baublebar Gigi Choker, $44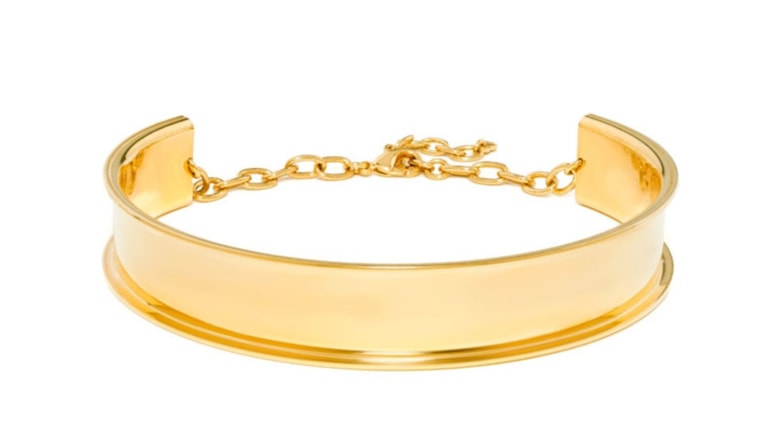 27. Tobi Revelry Triple Choker, $18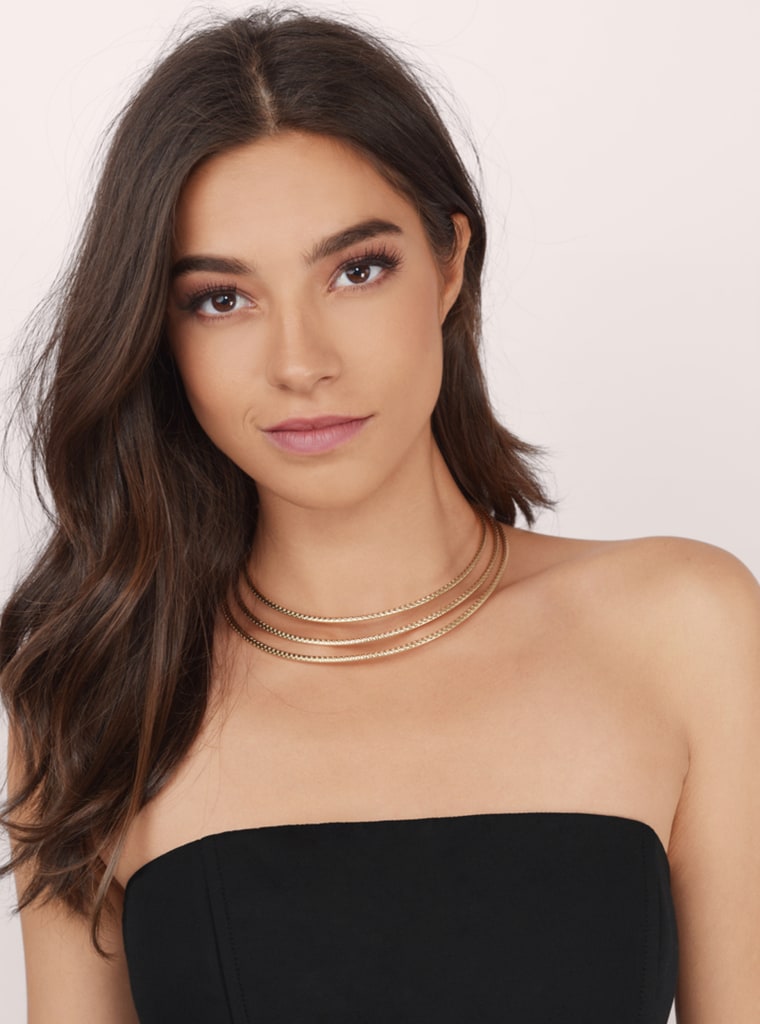 28. Missguided Skinny Layer Choker, $19.38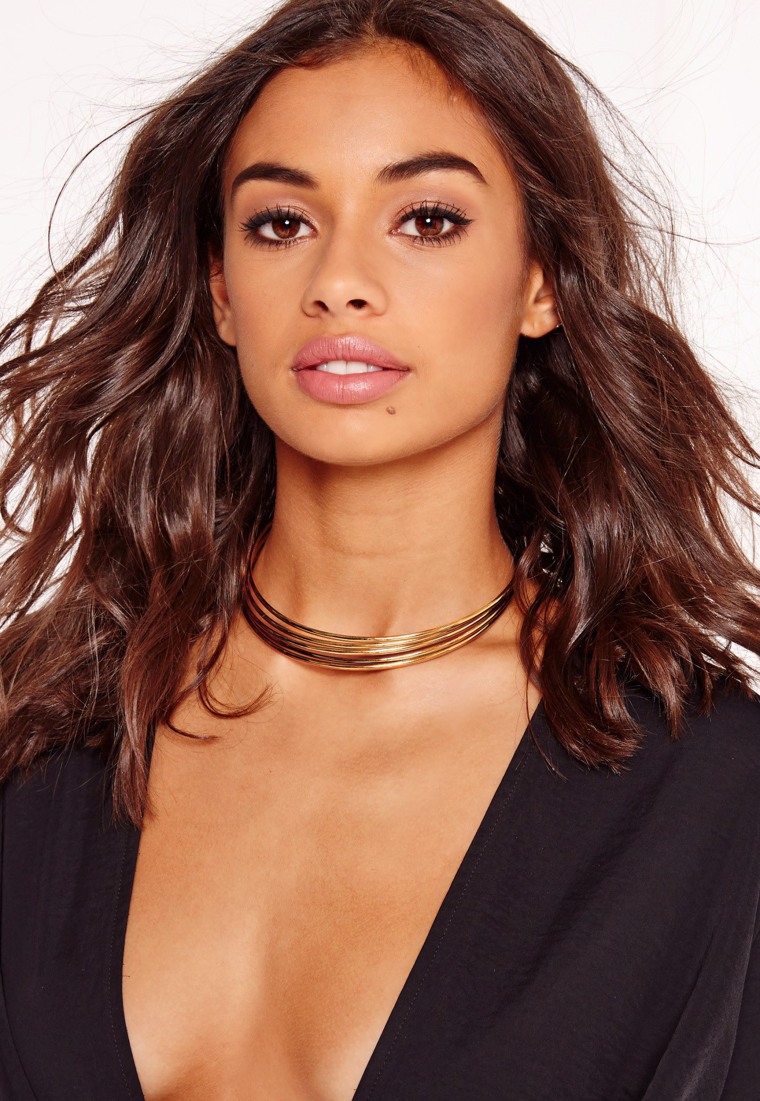 29. Missguided Metal Plate Choker, $24.23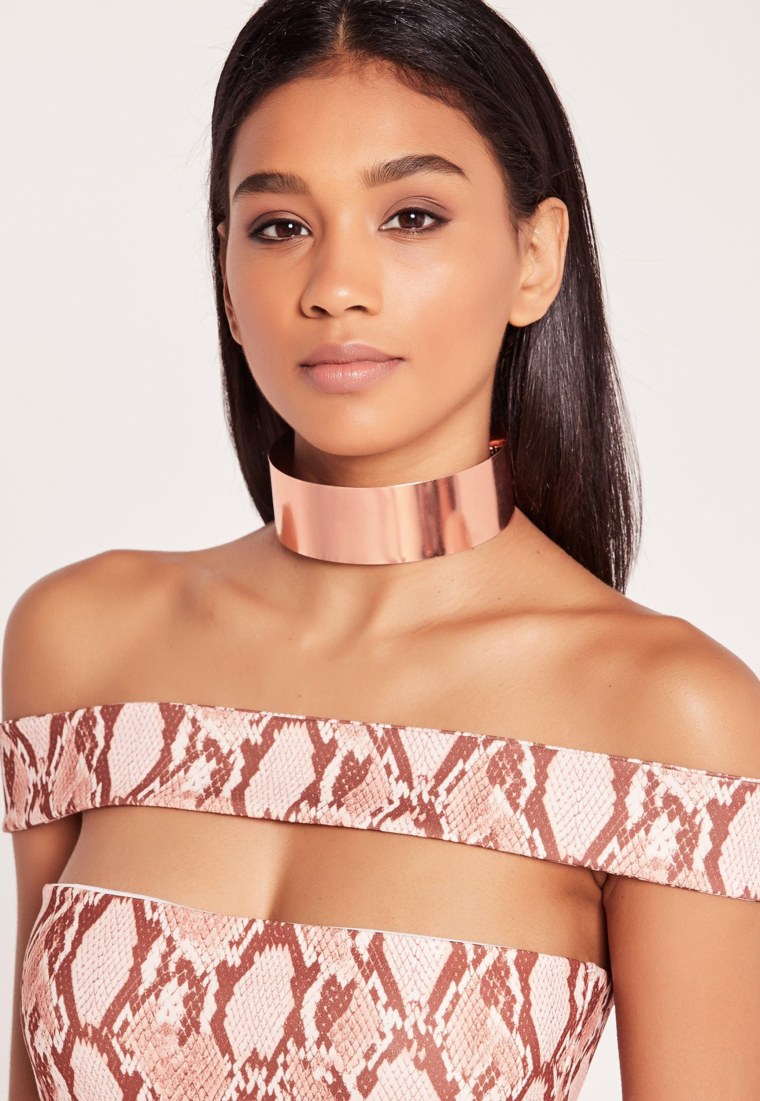 30. Zara Triple Choker Necklace, $9.99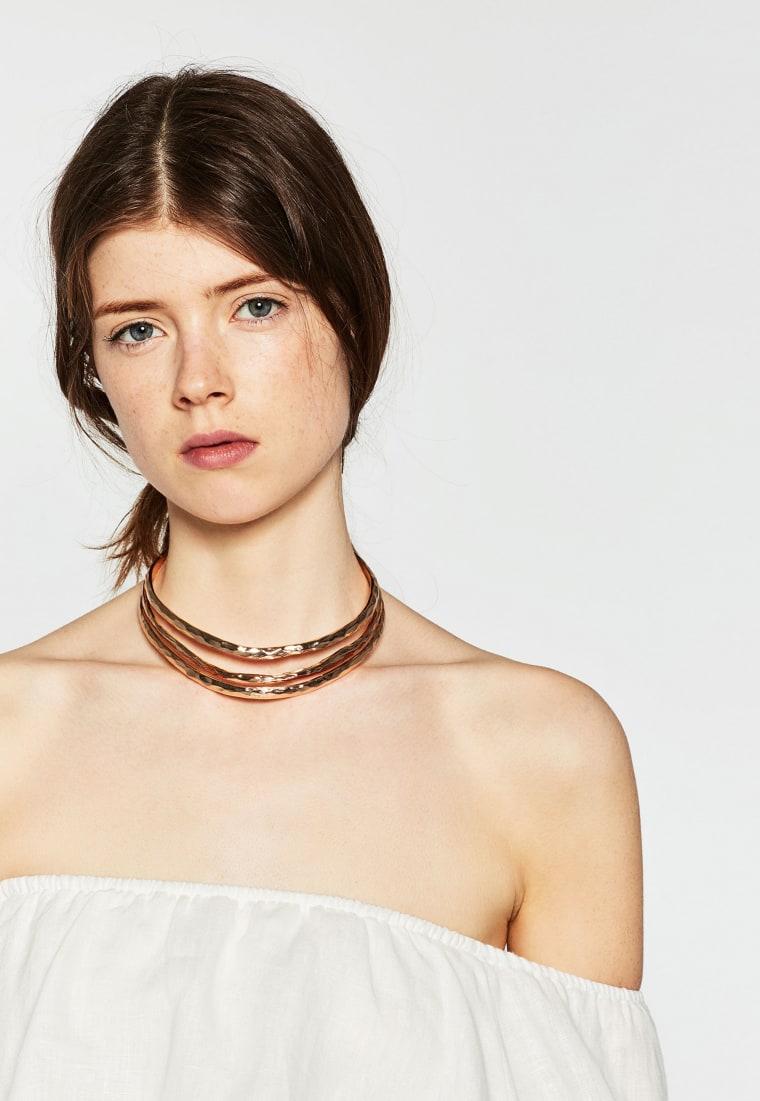 31. Urban Outfitters Forever Choker Necklace, $34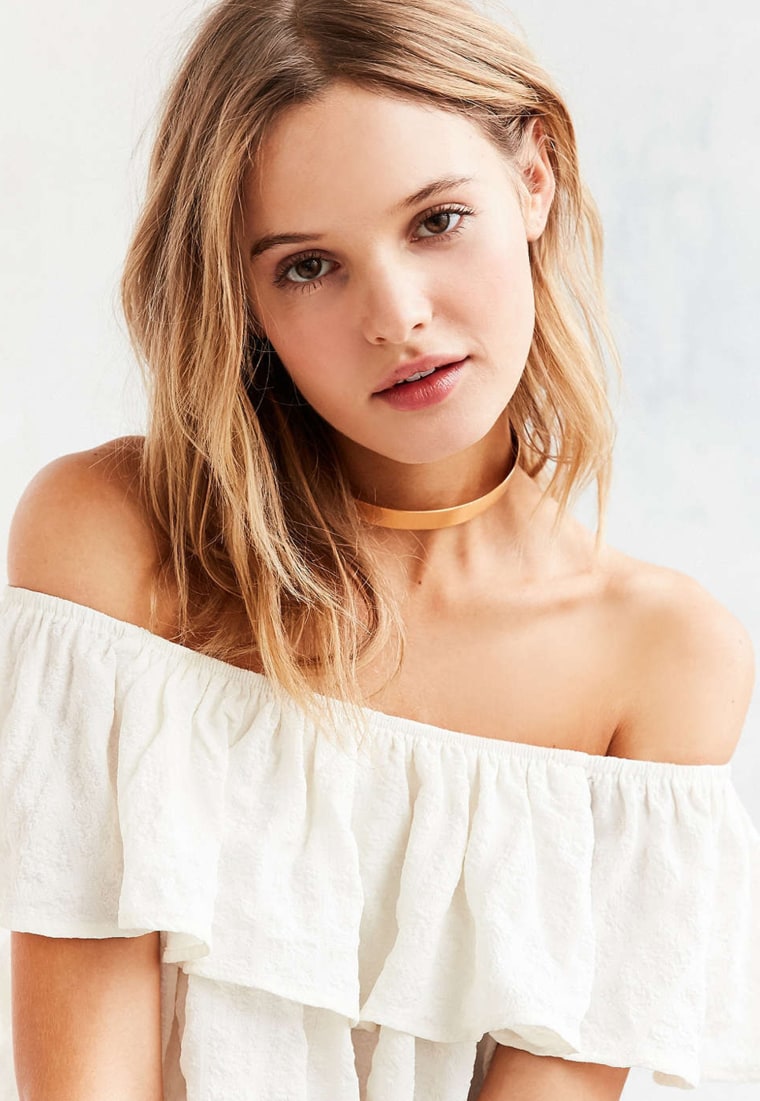 32. Urban Outfitters Behind The Line Fringe Choker Necklace, $29.99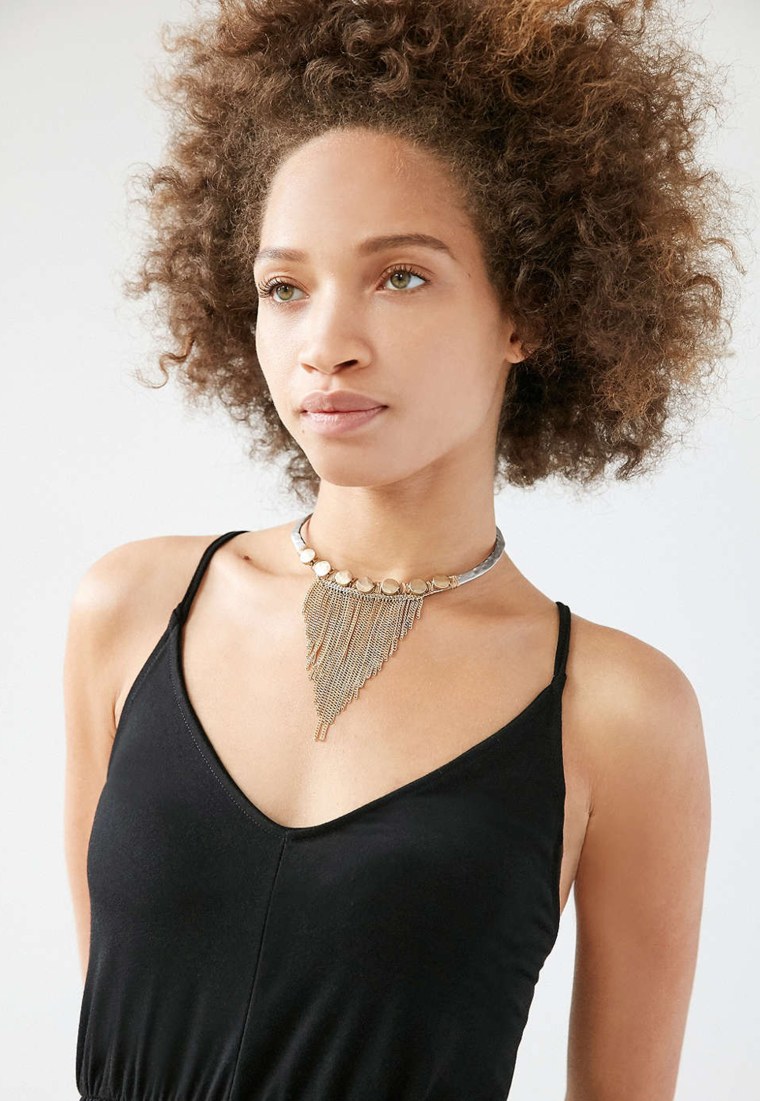 33. Anita K Gwen Metal Choker, $70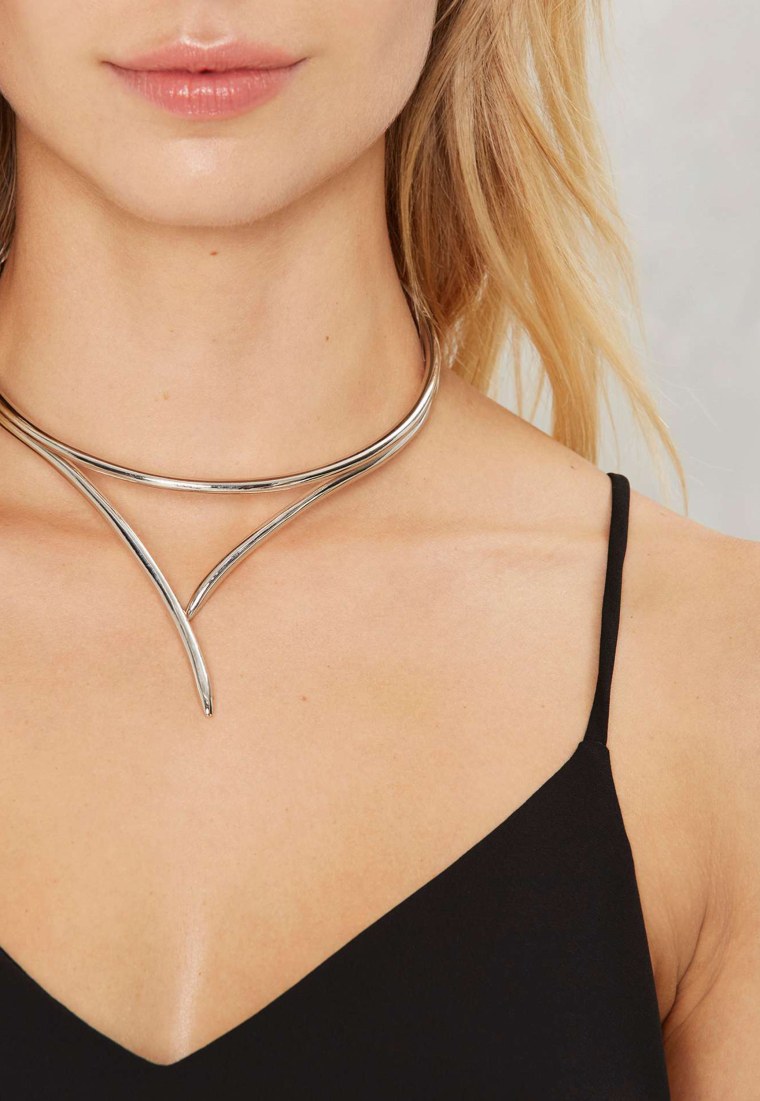 34. Nasty Gal Bad Pearls Club Velvet Choker, $18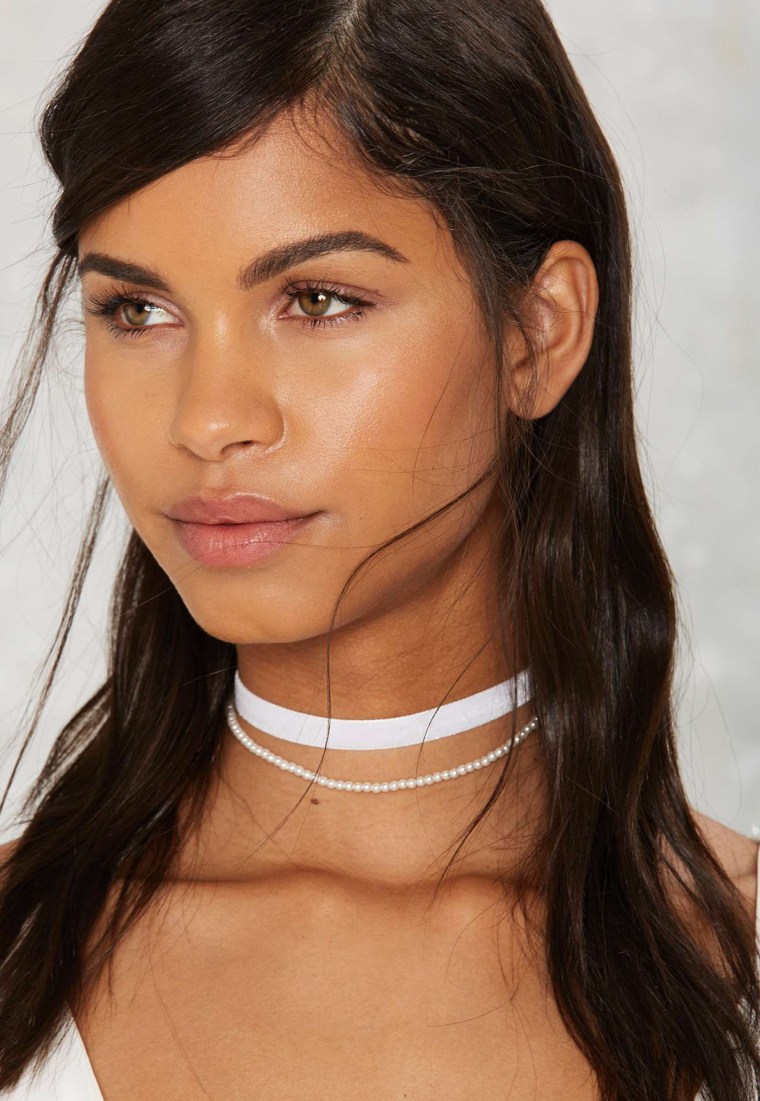 35. Lena Bernard Ofelia Patinated Choker, $85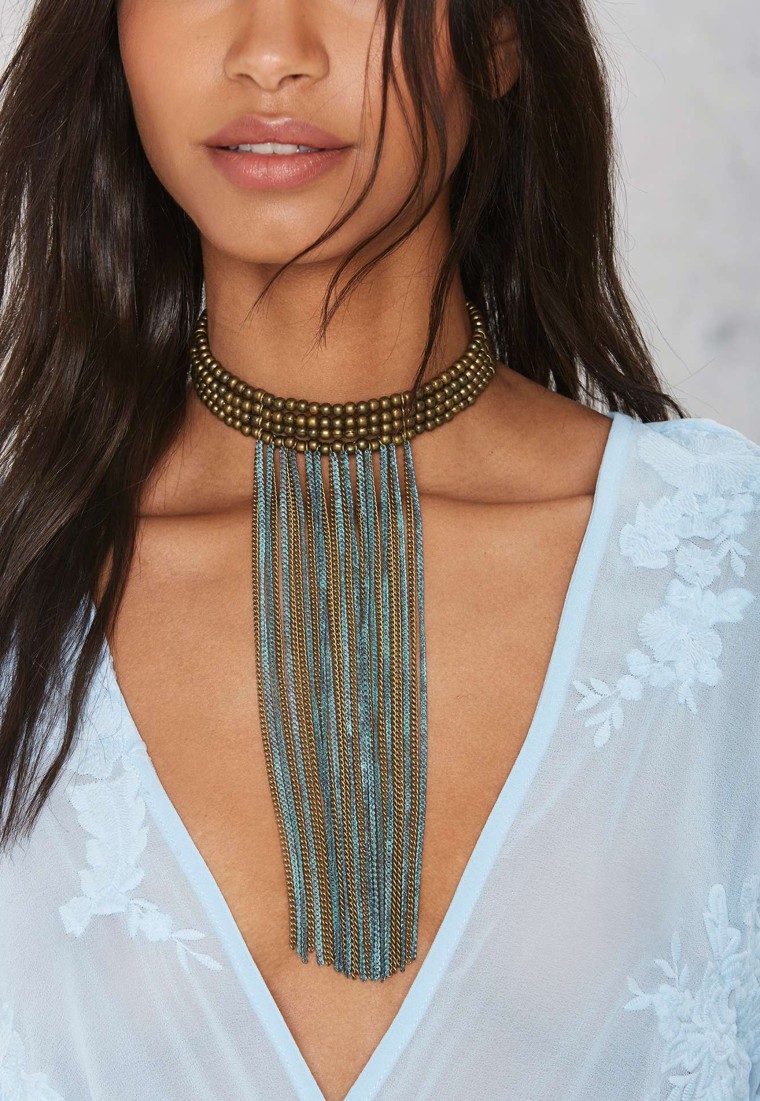 36. Lena Bernard Wake 'n Snake Metal Collar Necklace, $68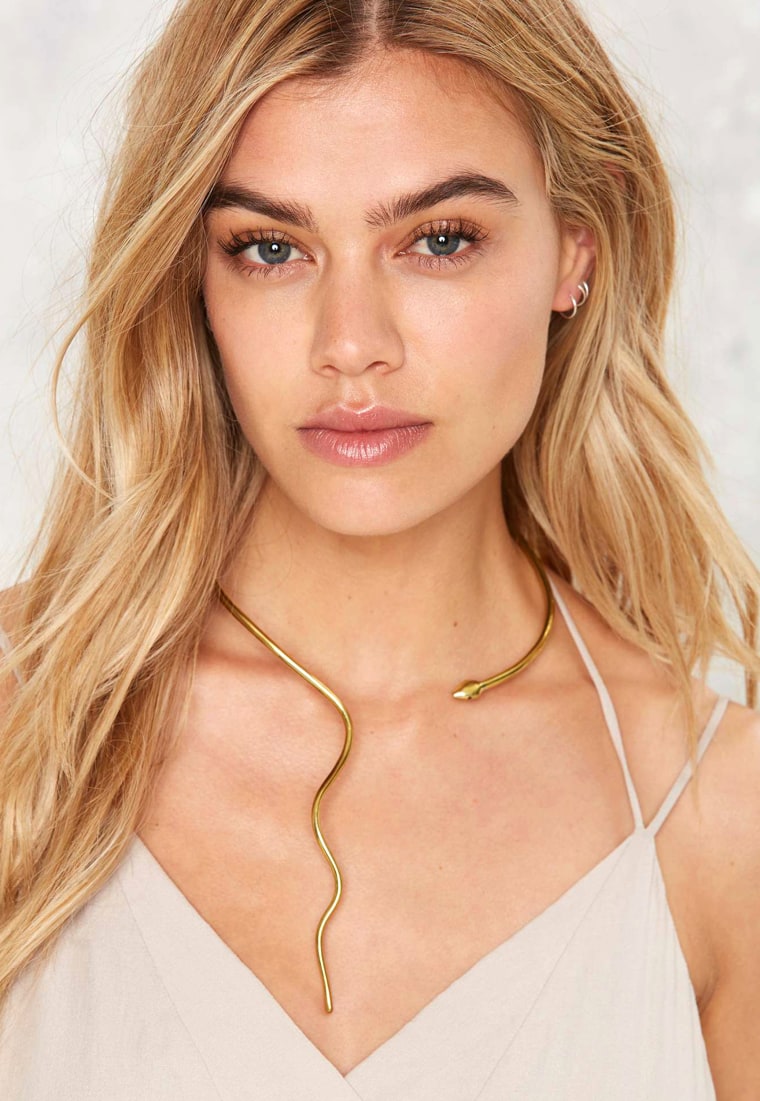 37. Nasty Gal Sparks Fly Collar Lariat Necklace, $20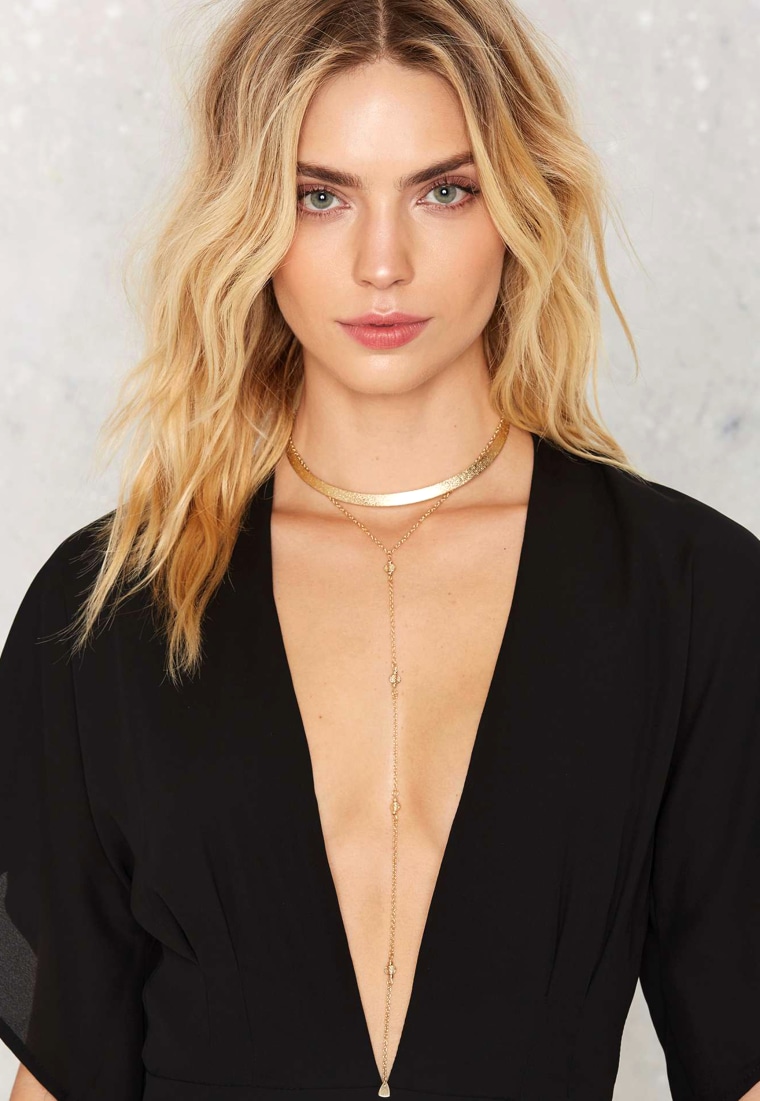 38. Nasty Gal Colby Vegan Suede Choker, $18