For women who are battling breast cancer and undergoing radiation, the treatments can leave behind painful burns and skin so sensitive that even a cotton T-shirt, never mind a typical bra, would be excruciating to wear.
It's a side effect of the therapy that many cancer patients struggle with, but there's never been a great solution, said Dr. Katie Deming, a radiation oncologist in Portland, Oregon.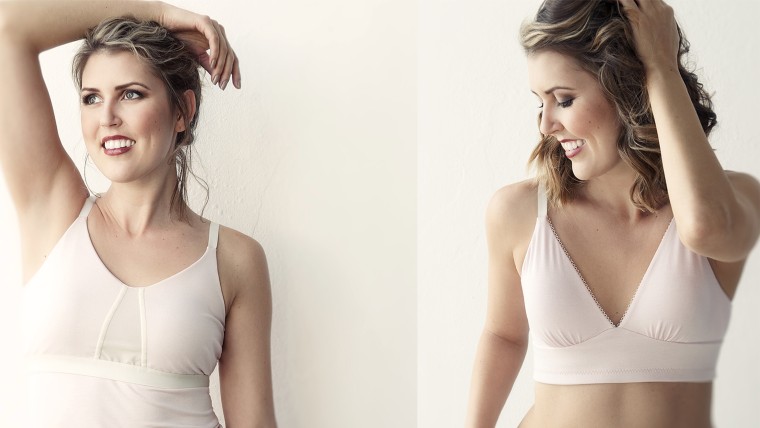 "Over the years, I've had to have patients cut out part of their bras, or flip them inside out, or put pieces of cotton in their bras," she told TODAY. She would tell women to wear their camisoles inside-out, so the elastic shelf bra was on the outside and wouldn't rub against their tender skin.
"Finally, I got frustrated," Deming said, and she started to design her own bra and camisole for patients.
RELATED: 4 things I wish I'd known about dressing post-mastectomy
But launching an apparel line proved to be a difficult task — getting a patent approved, and figuring out production and marketing, worlds Deming didn't have the experience to navigate. Enter Dana Donofree, the founder of AnaOno Intimates, a lingerie line for breast cancer survivors, and a survivor herself who shared her story last year with TODAY.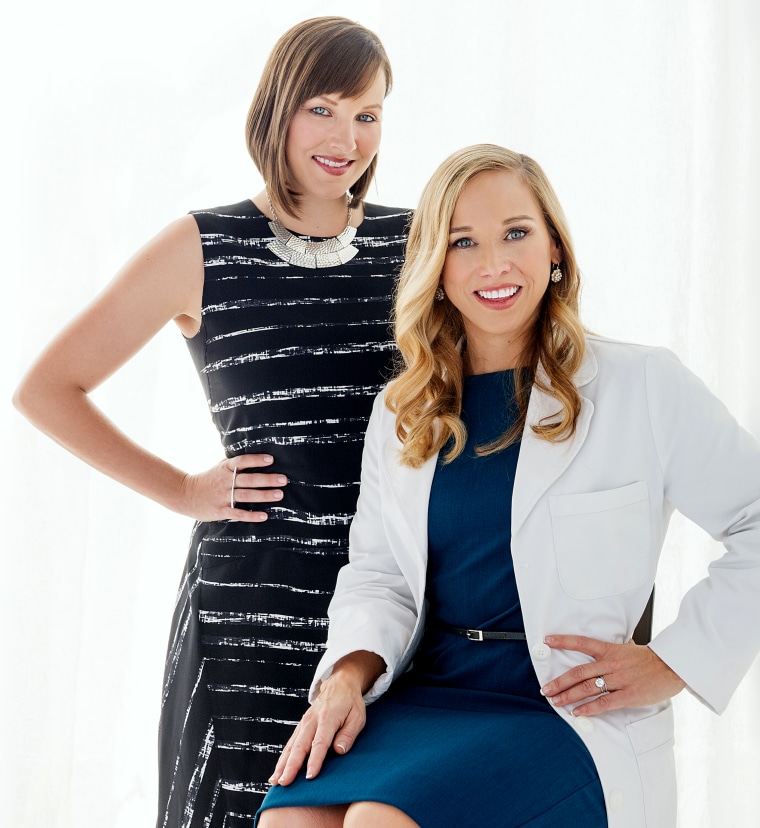 One of Deming's patients, who knew Donofree through the apparel industry, connected the two women and suggested they collaborate.
"It was all very grassroots," Donofree told TODAY. "And it ended up being a perfect match."
RELATED: Stella McCartney creates mastectomy bra for breast cancer survivors
Together, they're launching the MAKEMERRY collection by AnaOno at the end of April, a collection of two pieces, a bra ($58) and a camisole ($64), designed for women with extremely sensitive skin. Both pieces are wire-free and have hidden seams and removable straps, and they're made using a very soft, modal-spandex blend.
"It's a soft natural fiber, a material that doesn't go through all the processing that some other cottons do, so they're not putting any chemicals against the skin," Deming said.
The camisole, which is patented, has the shelf bra on the outside and the smooth layer against the skin, so women still get support without the discomfort.
Donofree, whose current lingerie is aimed at women who have had mastectomies, said the new collection is a natural extension for her brand.
"When I launched AnaOno, my focus was on women who had had reconstructive surgery, because I was living with that body," she said. "I didn't undergo radiation. I was able to bypass that step."
But as her brand grew, she started hearing from women who wanted more options, and began looking into pieces for patients undergoing radiation.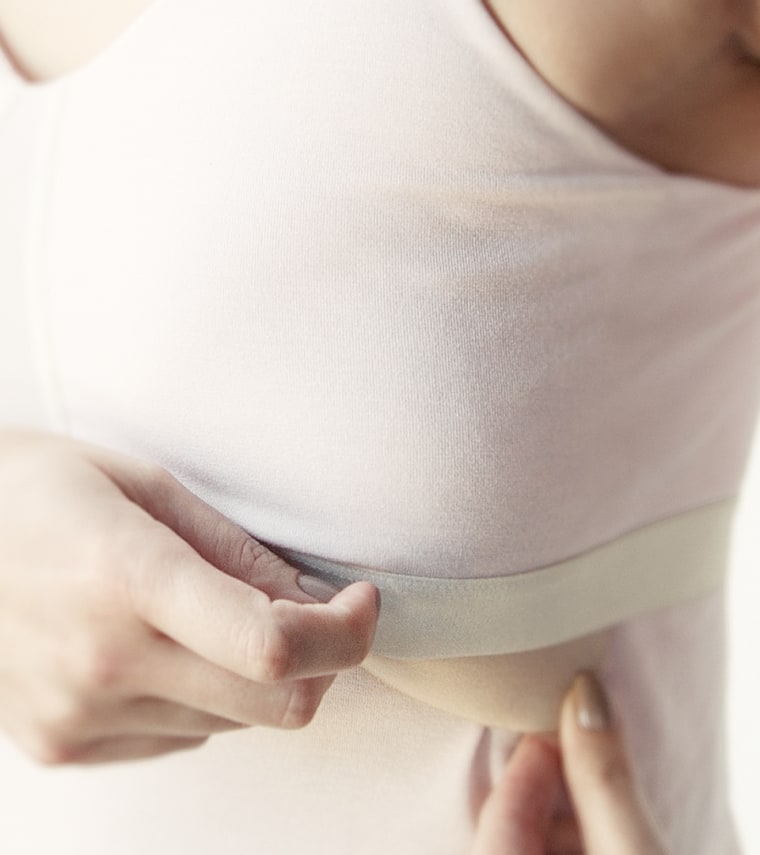 "I was starting to understand how horribly uncomfortable this part of the therapy was," Donofree said. "And then here she was, Dr. Katie popped into my life."
The timing was perfect and the women discussed the collection for a year, sending emails back and forth. Donofree took Dr. Deming's designs and made them even more beautiful, adding the thoughtful details and final touches that AnaOno prides itself on.
RELATED: Meet the tattoo artist making breast cancer survivors feel 'whole again'
"We have the same vision — that medical garments should be beautiful," Deming said. "These women deserve to have something beautiful to wear. We want to make sure the products are not only functional, but make them feel really good."
"We're really excited," Donofree added. "And we're already coming up with new ideas and additional pieces."
The new pieces will be available online and begin shipping in the last week of April.