Students at a New Jersey high school on Thursday called attention to what they term an "unfair" and "sexist" new dress code.
Over 100 students at Montclair High School in Montclair, New Jersey protested the dress code, which was first put into place via an email alert a few months ago, by standing on the grounds outside of the school, holding signs and chanting. They've also created a Change.org petition called "Change the Dress Code," which claims that "frequently, female students are told to 'dress for their bodies' which is an issue outside of the schools jurisdiction."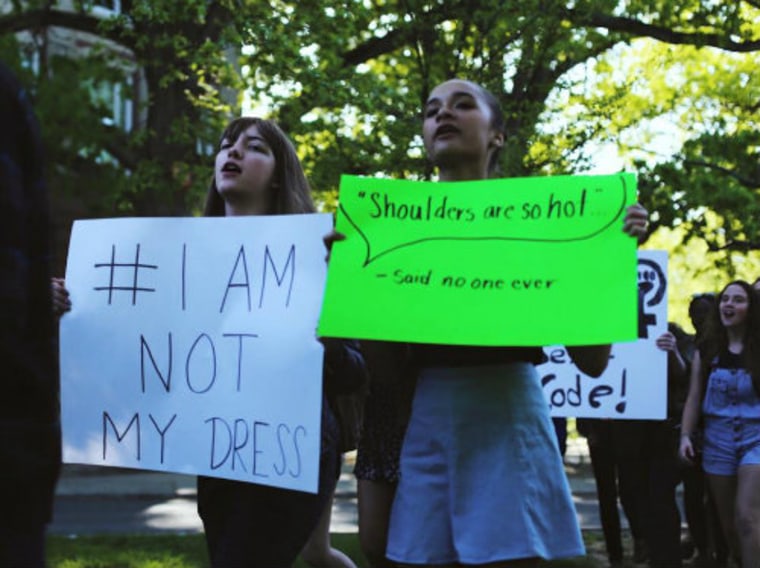 According to those who attended and reports from NJ.com, students chanted, "When Montclair girls are under attack, what do we do? Stand up, fight back."
"Every high school has a dress code...but we are just upset that (Montclair's) singles out the girls," Kate Brown, a junior who helped organize the protest, told NJ.com. "I've been called out [for what I was wearing] by a male security guard in the middle of a crowded hallway. Girls are made to stand up in the middle of class to check the length of their shorts. It's inappropriate."
As a result of the so-called "walk-out," the hashtag #IAmNotMyDress has been gaining momentum on social media.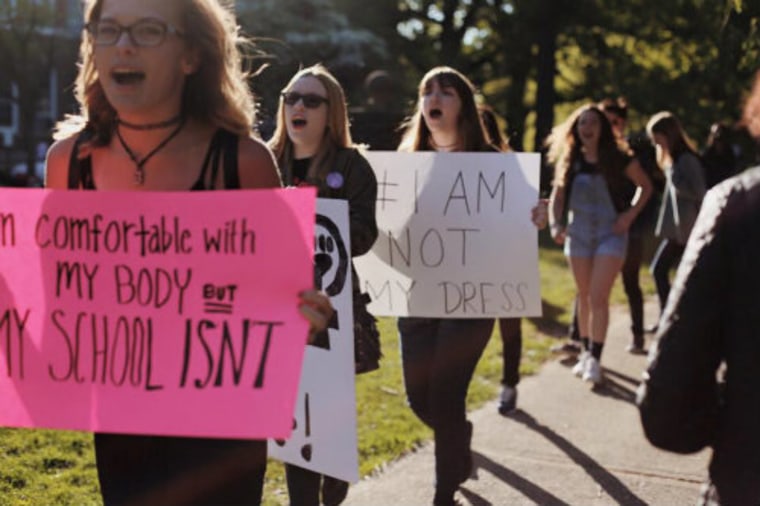 On the school's website, the dress code calls for clothes that "must not be unduly revealing or distracting." Students and parents alike find the wording troubling, especially the use of "distracting," which they believe sexualizes young women by implying that men or even teachers are distracted when they show skin.
Since many girls have been called out for wearing what would normally be considered relatively modest clothes, like thick-sleeved tank tops, that concern has been exacerbated.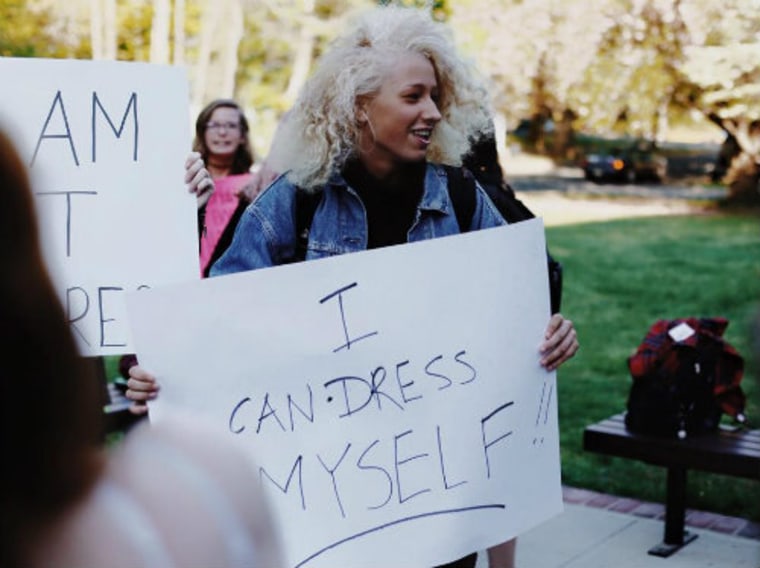 "It's not a woman's burden to dress according to men's definition of sexuality," Neil Grele, a senior at the protest, told NJ.com.
Still, the specifics of the dress code aren't the problem so much as the way it's being enforced.
Mina Fletcher, a 9th grade student, told TODAY that some girls are singled out during class by security guards or teachers — and that many of them find the scenario "humiliating."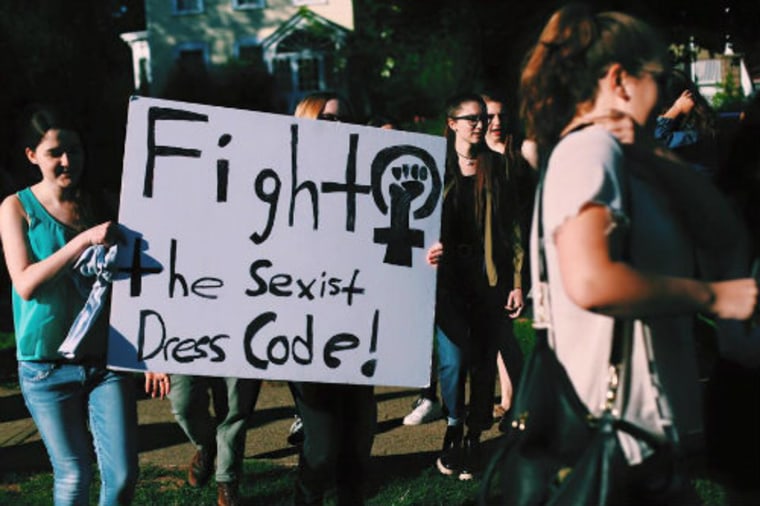 "One of my friends was just wearing normal-length shorts and a normal-looking tank top that showed her shoulders, and this was on a day when it was extremely hot outside, too. Some of the school doesn't have air conditioning," Mina said.
"She was told to change, and she had to walk home to her house to get a new outfit. It's around 10 or 15 minutes away from school...The entire thing — walking home, getting called out in the first place — meant it would take 45 minutes before she was able to return to class."
TODAY reached out to Montclair High's administrators, who declined to comment.
Students are hopeful that they can work with the administration at a meeting next week to change the policies or the way they'll be enforced.