Next to her Olympic bronze medal, a plastic doll may be the greatest honor of fencer Ibtihaj Muhammad's career.
That's because when Mattel unveiled its newest Barbie Shero doll, complete with hijab, on Monday, the Muslim-American Olympian says she saw the potential to inspire future generations of girls just like her.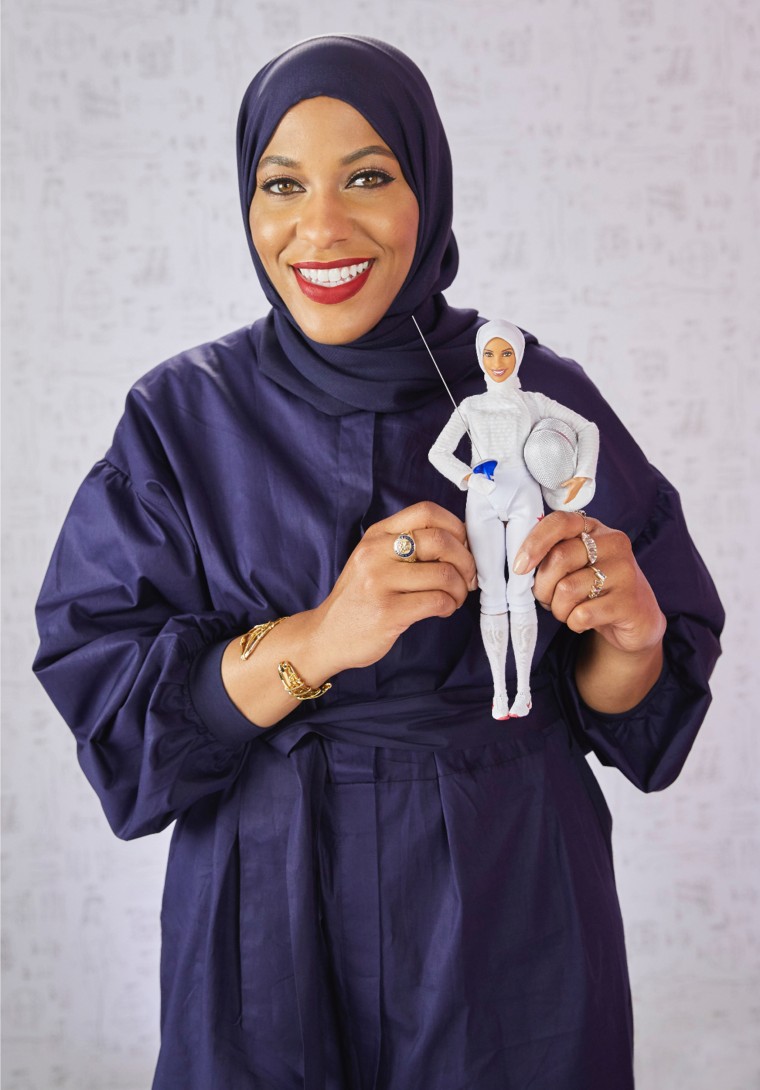 "Through playing with Barbie, I was able to imagine and dream about who I could become," Muhammad, 31, said in a statement. "I love that my relationship with Barbie has come full circle, and now I have my own doll wearing a hijab that the next generation of girls can use to play out their own dreams."
The New Jersey native received the Barbie Shero doll in her likeness at the Glamour Women of the Year LIVE Summit in Brooklyn, New York. The honor is part of Mattel's Shero initiative that "recognizes women who break boundaries to inspire the next generation of girls."
Muhammad received the one-of-a-kind doll from last year's Shero, plus-sized model Ashley Graham. But everyone else will get a chance to buy their own when the doll hits the market in 2018, the company announced.
The honor comes more than a year after the 2016 Summer Games in Rio de Janeiro, when Muhammad became the first U.S. athlete to compete in the Olympics while wearing a hijab. She wore her head covering on the medal podium, too, having won a bronze medal in the team sabre competition.
She also made a huge impact outside the piste. Muhammad was named one of TIME magazine's "100 Most Influential People" of 2016. She is also the driving force behind the Louella clothing line, which aims for fashion that combines vibrant looks with Muslims' needs for floor-length and long-sleeved dresses for modesty.
"Last year, she was the first athlete from the U.S to compete in the Olympics wearing a hijab, and today we are thrilled to celebrate Ibtihaj as the first hijab-wearing Barbie," said Glamour Editor-in-Chief Cindi Leive. "She will play a tremendous role in ensuring that girls of the future see themselves represented fully and beautifully in our culture."