In addition to having the perfect wedding dress, cake and venue, wouldn't it be amazing if you could also have perfect weather? Or at least good weather?
While it's no crystal ball, a new tool by Bloomingdale's offers couples data about past weather patterns some might find useful in setting a date!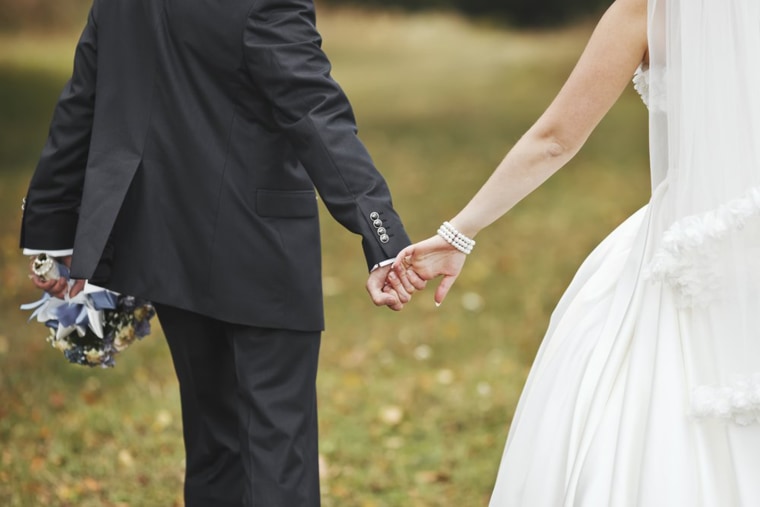 Bloomingdale's recently released an online tool uses weather data from the National Oceanic and Atmospheric Administration, a scientific agency that keeps track of climate and historical weather data and information.
It includes information on 1,000 cities across the U.S. and looks at the weather averages for those locations from 1981-2010 to help predict days that should have nice weather, which couples can use to help make their decision.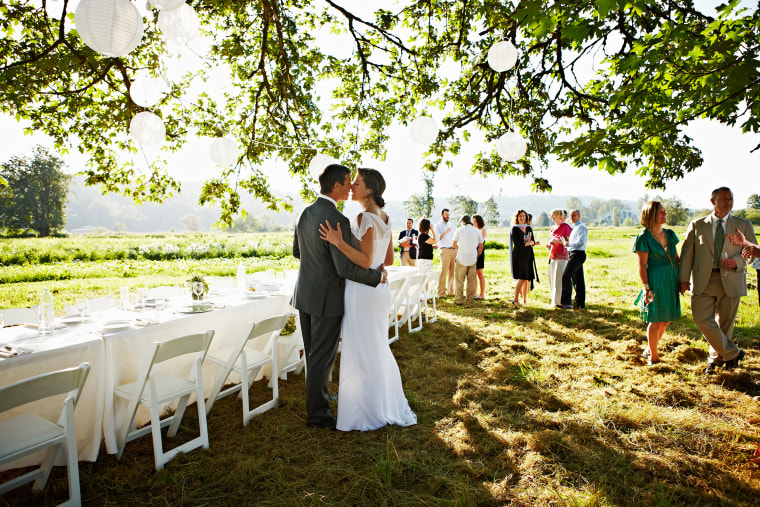 Weather-wise, Bloomingdale's defines the "perfect" wedding day as one that has an average temperature of 72ºF, low cloud cover, low chance of precipitation and relative humidity of 50 percent or less.
Most meteorologists agree that it's extremely difficult to predict weather beyond a few weeks, so don't take the results too seriously. However, the tool does give couples an idea of what type of weather occurs in certain months and weeks, which could be useful.
Just a warning, though, it doesn't seem to account for holidays as it recommended Labor Day weekend for a New York City wedding. According to some experts, it can be pretty rude to expect guests to give up their long weekend for you.
If you've already set a date, or find that your date is forecast to have less-than-stellar weather, remember this: there's no guarantee the tool is correct. (And more importantly, your day will be amazing with or without blue skies.)