Step aside, latex sock sandals. We may have just found the ugliest shoes of all time.
They're "Future Destroyed High-Top Sneakers," designed by the French luxury fashion house Maison Margiela and retailing for a mere $1,425 at Neiman Marcus.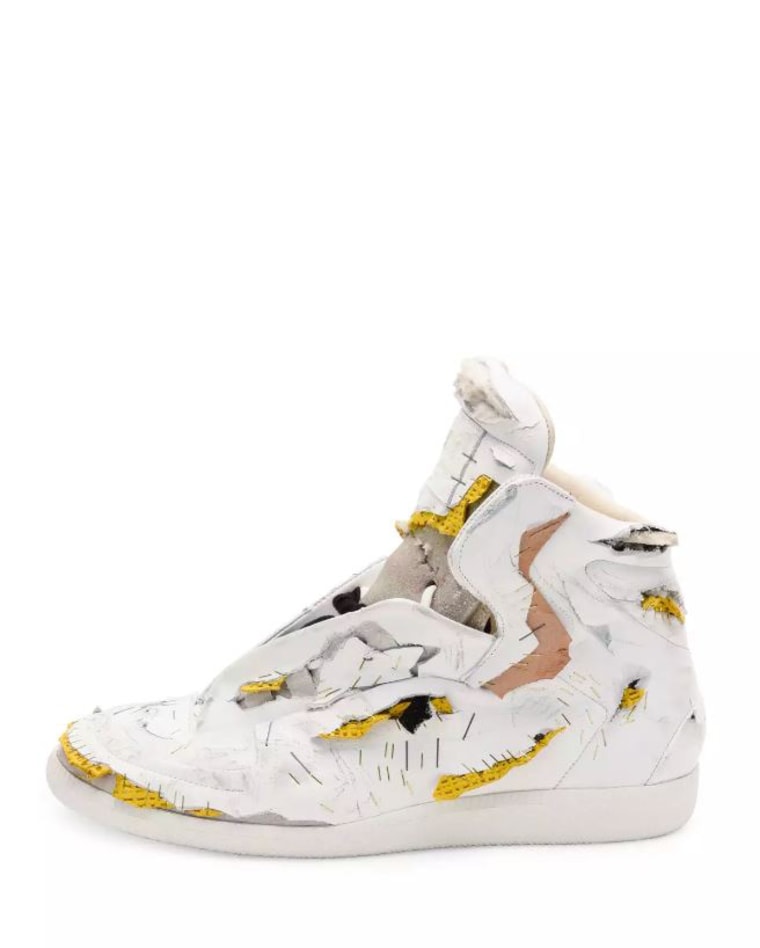 "Maison Margiela deconstructs their 'Future' high-top sneaker with heavy distressing," reads the shoes' product description on the Neiman Marcus website.
"Distressing" is the key word here. We actually feel sort of bad for these shoes, because they look like they were once perfectly nice high-tops that had a frightening encounter with a weed whacker.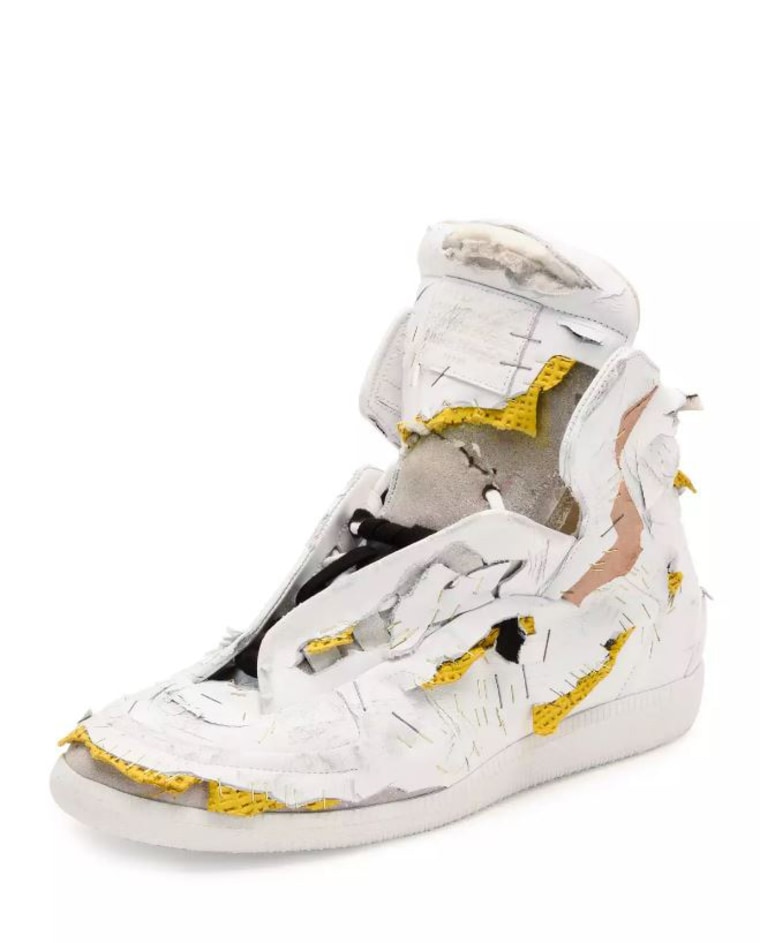 Actually, are those bite marks?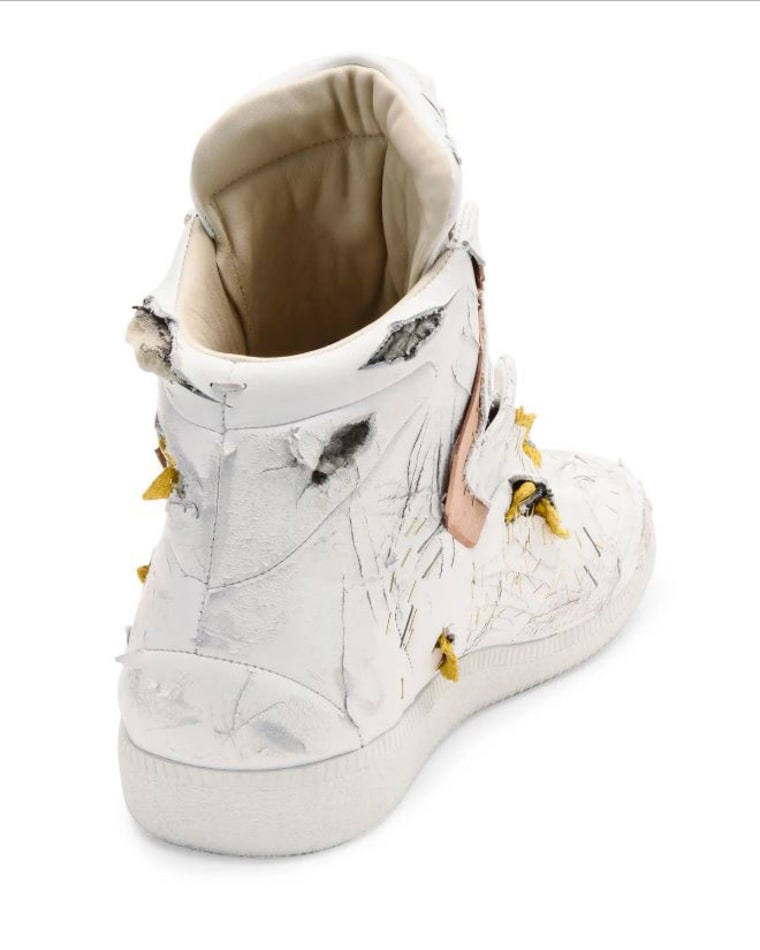 Maybe we're just not sophisticated enough to understand. The founder of Maison Margiela is, after all, "a pioneer of avant-garde fashion … who challenged the boundaries of convention," according to Neiman Marcus.
And, some of Maison Margiela's other avant-garde footwear is actually pretty cool.
We could get on board with these paint-splattered sneakers.
And these patterned boots are quirky and fun.
But we are not ready to drop a month's rent on Margiela's latest designer kicks, which appear to be barely held together by a few staples.
Still, plenty of fans seem eager to own a pair. There were only two sizes left on the Neiman Marcus website, last we checked.
Maybe people are looking for a shoe to wear with their new $425 mud-splattered jeans? To each their own!
RELATED: