Every time we get a manicure, there's always the great debate of which color to go with. If you're at a nail salon, the decision often feels even more stressful as the technician waits for your decision.
But what if we were to tell you that you're already wearing the coolest, trendiest color: it's your natural nail! While this might feel a bit too "the emperor wears no clothes" (the nails wear no polish?), hear us out.
Leaving deliberate areas free from polish gives a trendy, windowpane style that shows you're as hip as can be. And while nail art ideas often seem complicated, this one is super easy with the right brushes and tools.
Check out TODAY's A-Z nail "GIF"-tionary for more at-home nail art ideas.
The experts at Paintbox in New York City shared with TODAY the ultimate negative space manicure tutorial.
N is for ... Negative space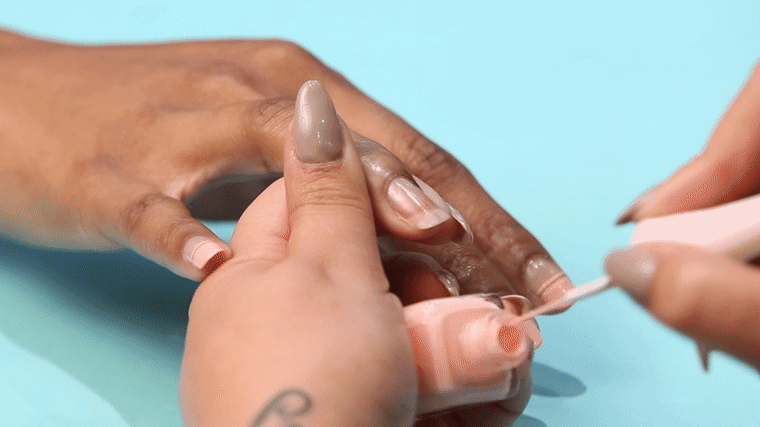 1. Prep the nail and apply base coat.
2. Using a size 0 liner brush (it should be super thin) dip it in the nail polish color of your choice. We went with Jin Soon's "Dolly Pink." Add a very thin horizontal line halfway up the nail. Add another parallel to that just above it.
3. Polish the tip of the nail, from the higher line to the end.
Pro tip: Go back over the original line to perfect it and make it more crisp.
4. Apply top coat and allow to dry.
RELATED: Not into nail art? 11 simple designs and tricks that will change your mind