By InStyle.com
2012 is coming to a close, so we're looking back at the hottest trends of the year! From the most figure flattering styles, to the most memorable beauty moments, this year was filled with some amazing looks. Check out all the top trends: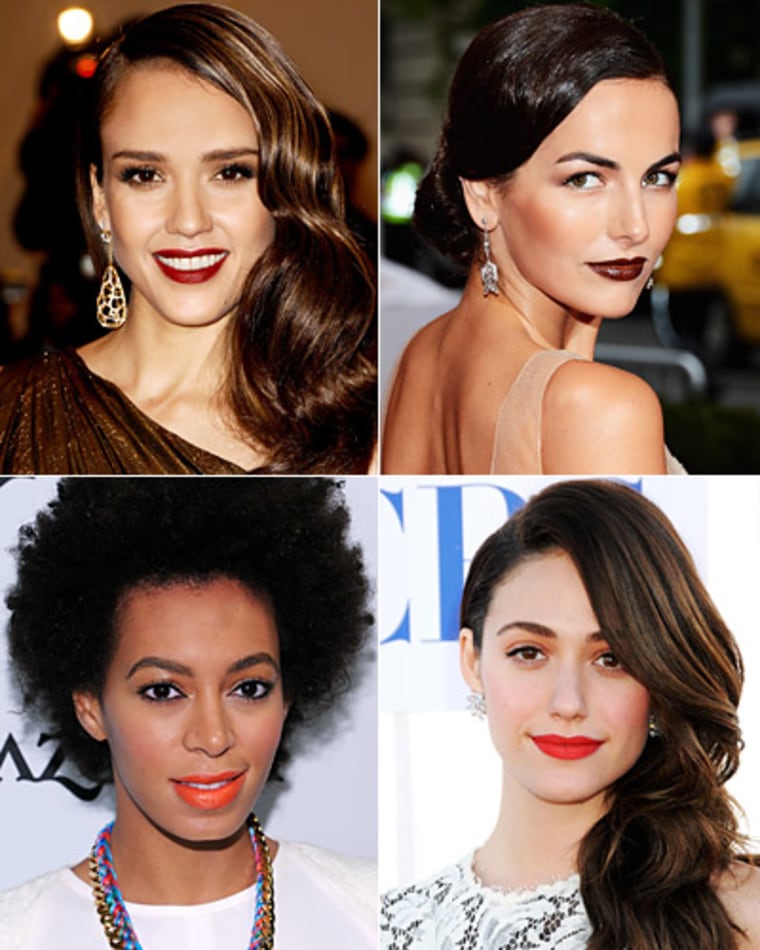 Bold lips
A bold lip was the way to make a makeup statement in 2012. Lipstick colors ran the gamut from the "it" shade of the year, tangerine, and continued along the spectrum to include this fall's biggest hit, wine. Jessica Alba, Camilla Belle, Solange Knowles and Emmy Rossum all chose bold lips to complement their red carpet looks.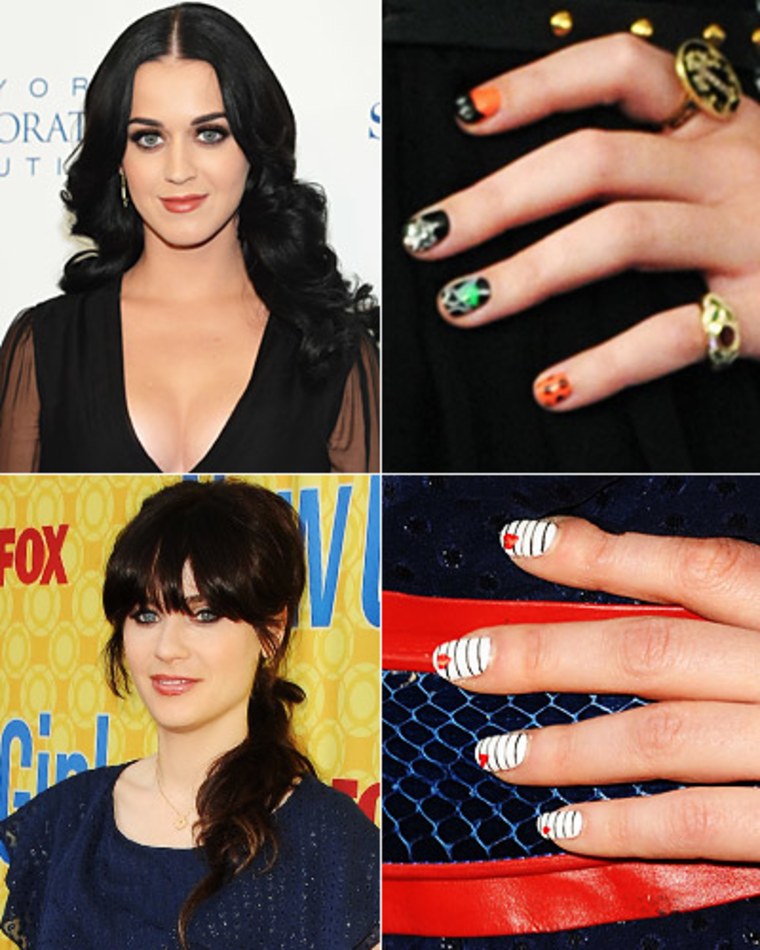 Nail art
Forget about the statement tee! This year, stars were all about sending a message through their nails. Katy Perry and Zooey Deschanel spearheaded the movement dressing up their digits for every holiday and occasion — even Election Day!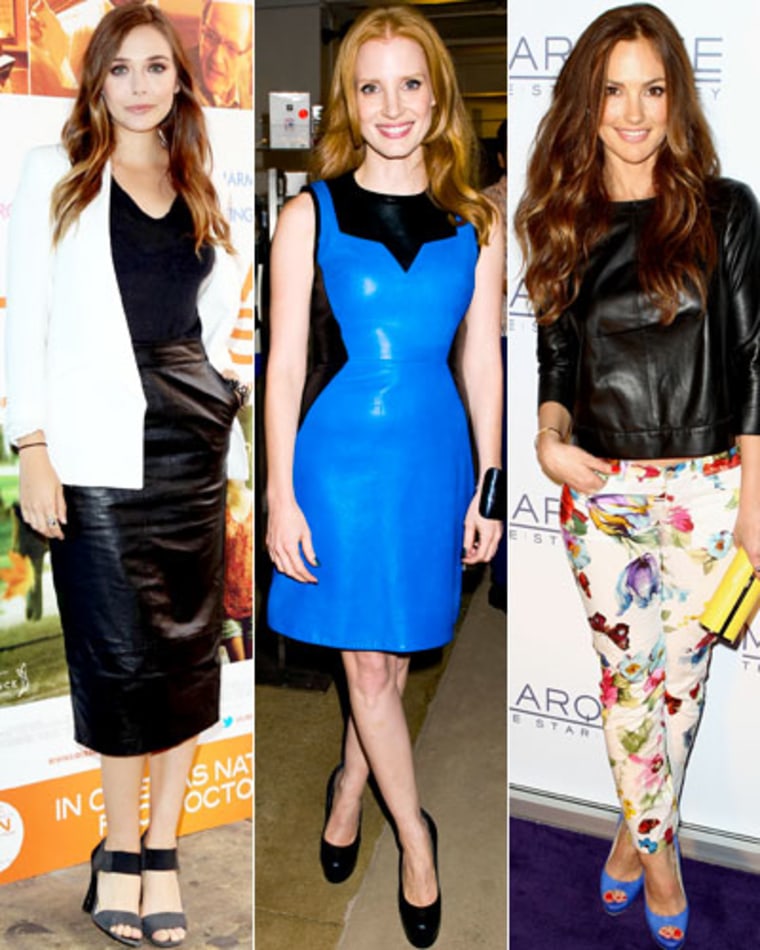 Leather everywhere!
The statement making fabric worked its way into every season and every conceivable article of clothing from dresses to skirts and more. Elizabeth Olsen opted for a leather skirt, while Jessica Chastain made a bold statement in a two-toned leather dress by Jason Wu. And Minka Kelly paired a leather top with brightly patterned pants.
More from InStyle.com:
9 Beauty Products to Speed Up Your Party Prep Routine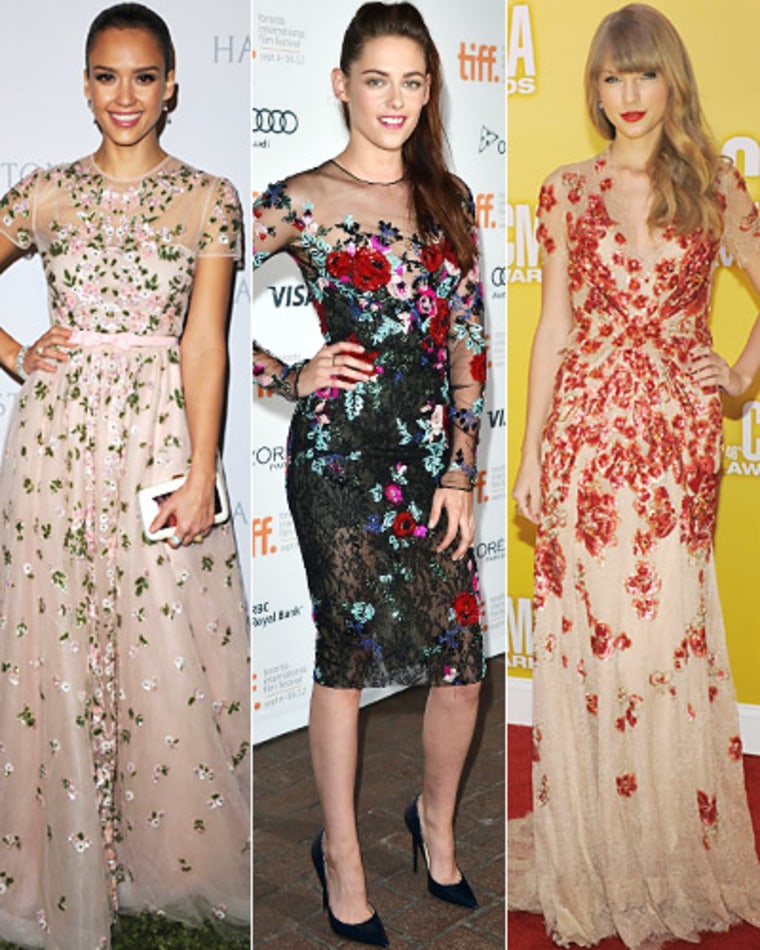 Embroidery and lace
It's all in the details! Stars turned out in showstopping feminine numbers that combined embroidery and lace. These handcrafted gowns certainly played up the natural beauty of Jessica Alba, Kristen Stewart, and Taylor Swift, who all donned variations of the trends on the red carpet.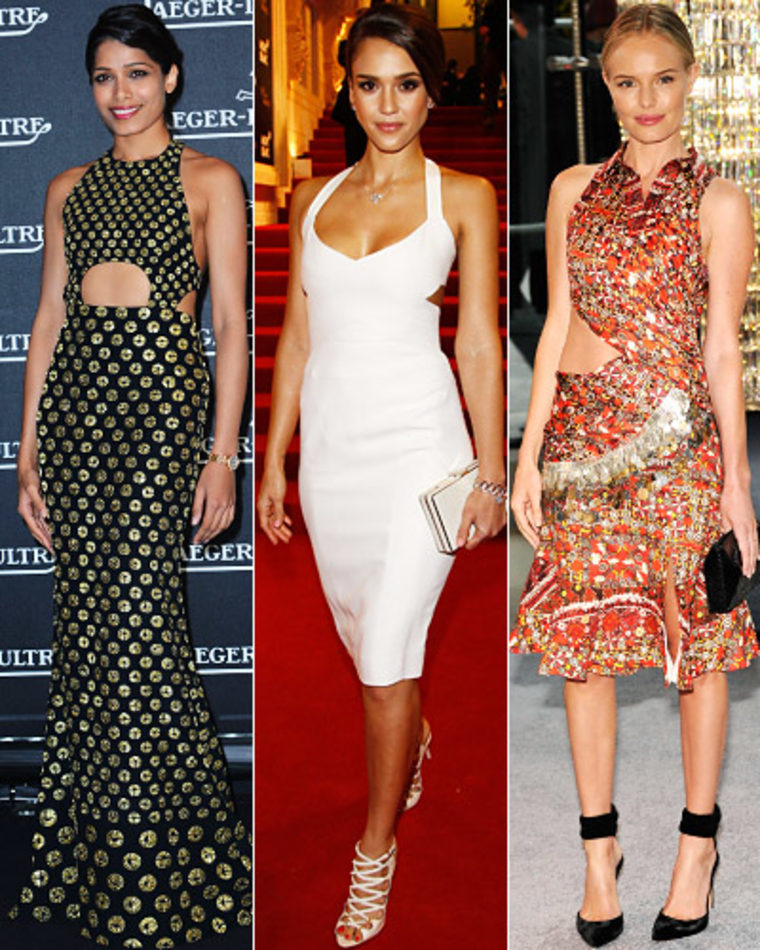 Cut-outs
This year, it wasn't about how much skin, but where we caught a peek. The keyholes came in all shapes and sizes and appeared on a variety of actresses such as Freida Pinto, who wore an Alexander McQueen gown with a belly-bearing cutout; and Jessica Alba, who showed off her back in a white Narciso Rodriguez dress. Kate Boworth also worked the trend in an Altuzarra number with a triangle cutout showing off one side of her midsection.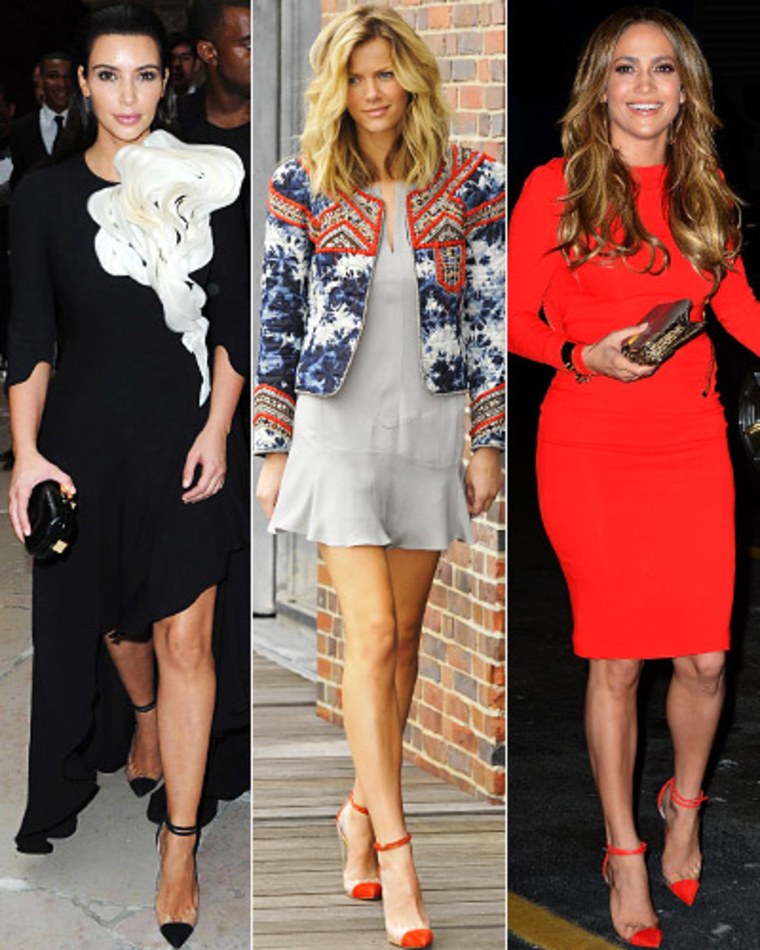 Cap-toe shoes
The classic pointed toe pumps got a makeover this year, as designers decided to cap off their heels with what else, a cap-toe! Seen in countless spring 2012 collections, most notably Christian Louboutin and Marc Jacobs, these shoes added a fun and modern twist to streetwalkers everywhere. Kim Kardashain wore a pair of black cap-toe heels, while Brooklyn Decker and Jennifer Lopez opted for red.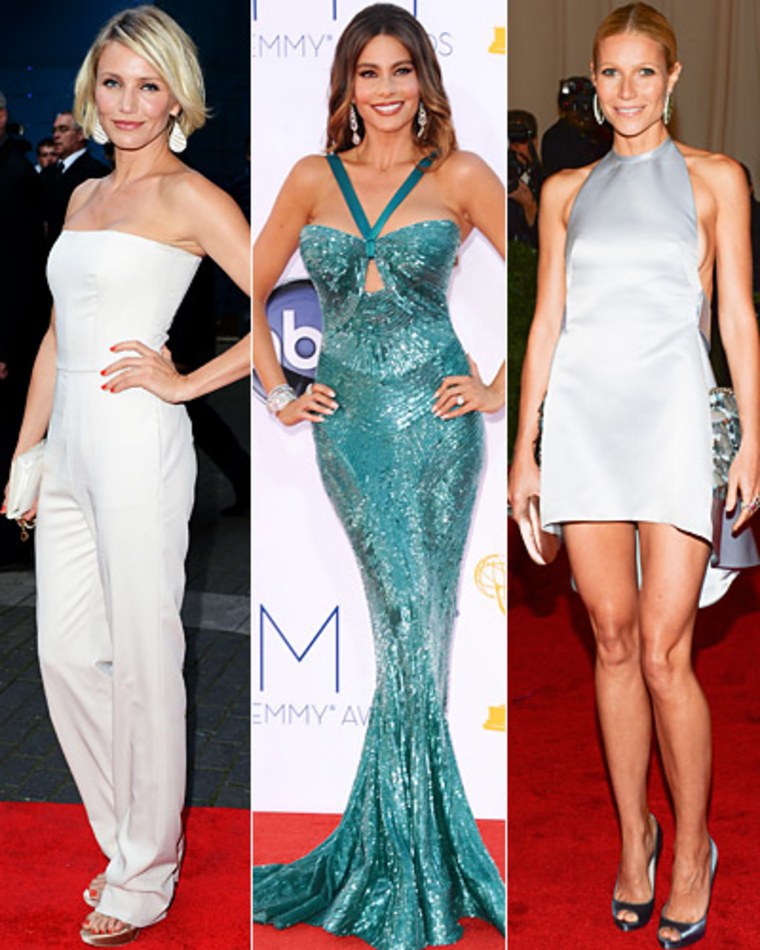 40 and fabulous
Forty has never looked so good! Cameron Diaz, Sofia Vergara and Gwyneth Paltrow all turned the big 4-0 this year, and they are sexier than ever. Sofia's bombshell curves and vivacious personality turned up the heat on the red carpet, while Cameron and Gwyneth's toned figures prove that age is just a number!
What was your favorite trend? Let us know!
More from InStyle.com:
This Year's Biggest Style Risks
Hollywood's Hottest Hair Trends