TODAY is throwing a wedding ... a "big fat" one!
In honor of the March release of "My Big Fat Greek Wedding 2" and in partnership with our sister company, Universal Pictures, we are giving one lucky couple a dream wedding. The best part? Every aspect of the wedding — from the gown, to the rings, to the cake, to the bridesmaids dresses and so much more — is up to YOU.
That's right, America, you get to vote on every part of this special day — starting with the couple themselves!
Meet our three fantastic finalists below and vote for who you think should win a wedding on TODAY.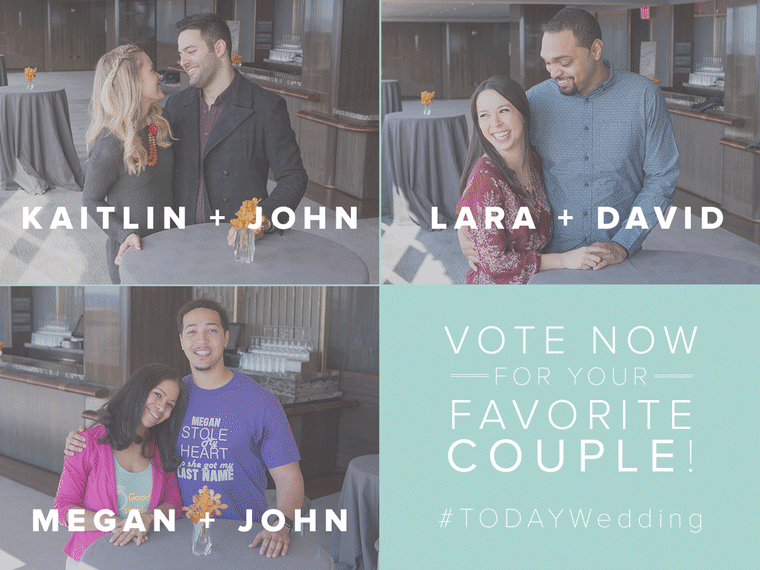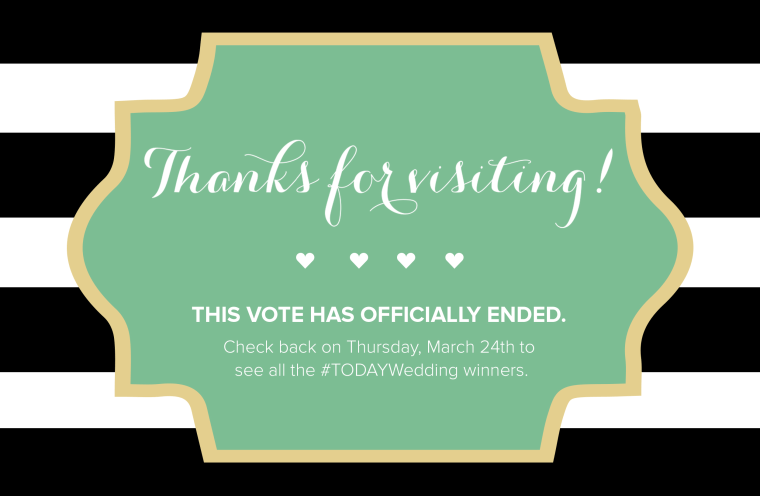 Kaitlin & John
Chicago, IL
Some say that there are plenty of fish in the sea, but these two were hooked right from the start. Kaitlin and John met on an online dating site called "Plenty of Fish" nearly five years ago. They had their first date at a local sushi restaurant and closed the place down, chatting for hours and even planned their second and third dates that night!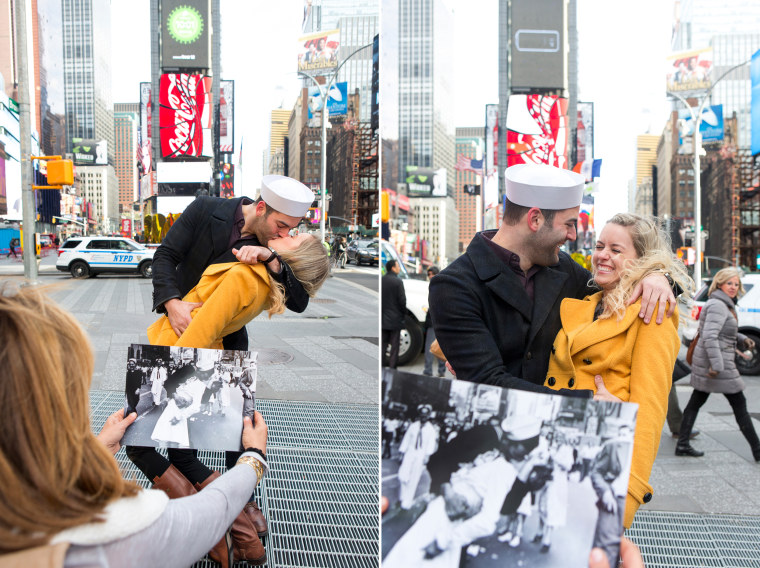 Since then, their bond has been undeniable. John loves Kaitlin's big and caring heart and Kaitlin loves John's ambition and sense of humor. They both come from big families. Kaitlin's dad was one of nine, and John's parents are both one of eight kids. He has more than 50 first cousins! John's big Italian family will find any excuse to celebrate together: a party, a sleepover or the annual "We are Family" Christmas gathering.
As Kaitlin and John's relationship grew, Kaitlin was offered an elementary school teaching job in Houston, Texas. So what was John to do? Follow her to the ends of the earth, of course! And off to Texas they went.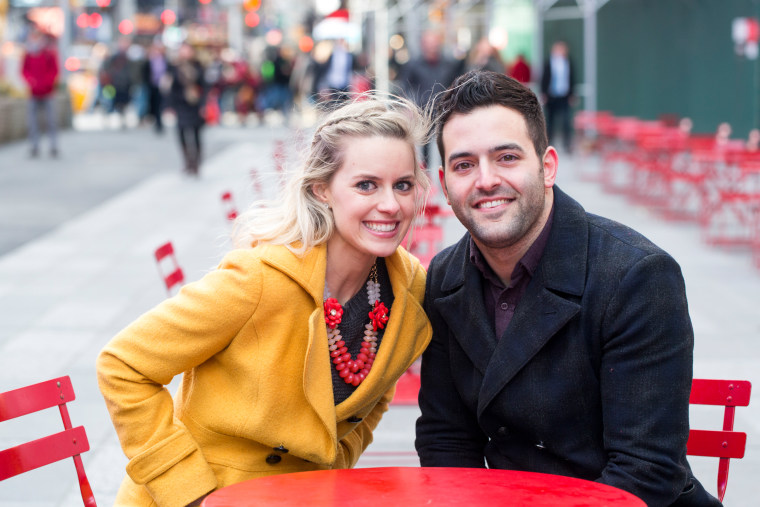 Eventually, family brought them back home to Chicago as Kaitlin's father fell ill and unexpectedly passed away. John was her rock through it all, lending a shoulder to cry on, arms to comfort and ears to listen. This past New Year's Eve, John planned a surprise proposal with the help of their local TV station and while shocked, Kaitlin didn't hesitate to say, "Yes!"
After casting their net wide in this sea of possibilities, Kaitlin and John know that they've found the catch of a lifetime in each other.
Lara & David
New York, NY
This is a love that formed one step at a time ... to the tune of a hip-hop dance class! New York-native David and California-girl Lara first met at PMT Dance studio here in the Big Apple. From across the room, Lara saw a tall, dark and handsome man and David's eyes were focused on the cutest girl in the room. After a few classes, Lara plucked up the courage to ask David out. They talked about their passion for dance, their dreams of giving back and the love they have for their families.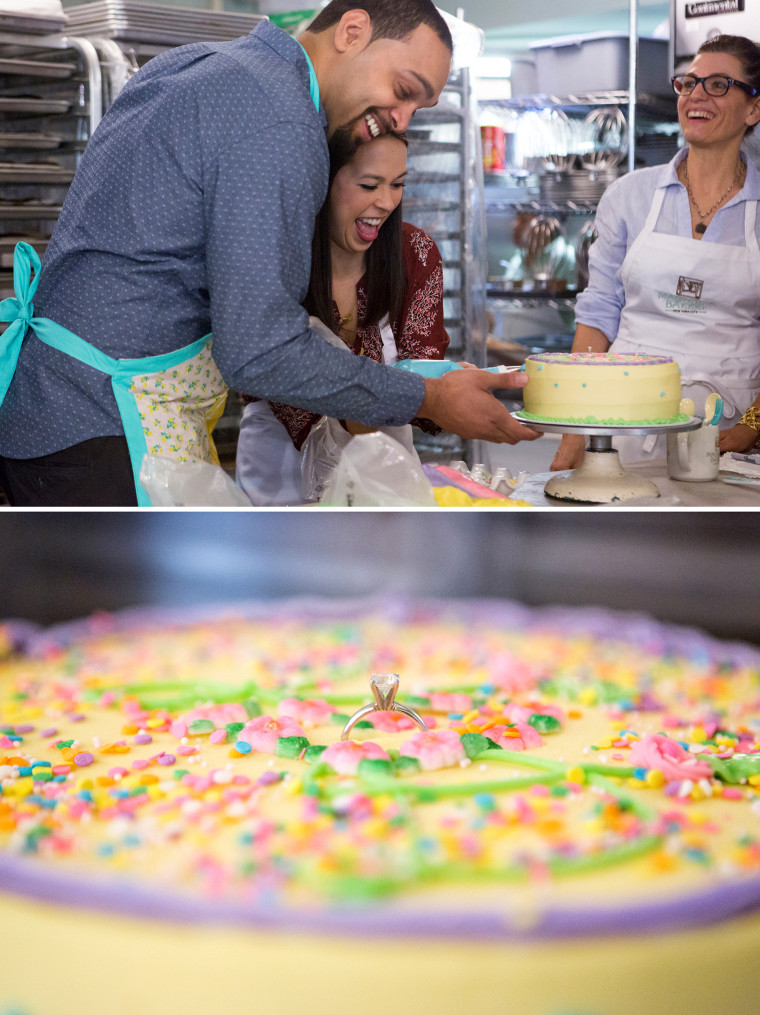 Lara is a Pre-K teacher for underprivileged kids and David works as a caretaker of senior citizens with special needs. Together, they hope to create a life where their deep love is the guiding compass that continually points them toward their dream of helping others.
A year into dating, David told Lara that being with him may not be easy financially, to which Lara answered, "I'd be with you, even if we ate peanut butter sandwiches every night!"
Last February, David recruited some help from his dancing buddies and the producers here at TODAY to surprise Lara with a secret flash-mob proposal right here at the TODAY Show in Rockefeller Plaza.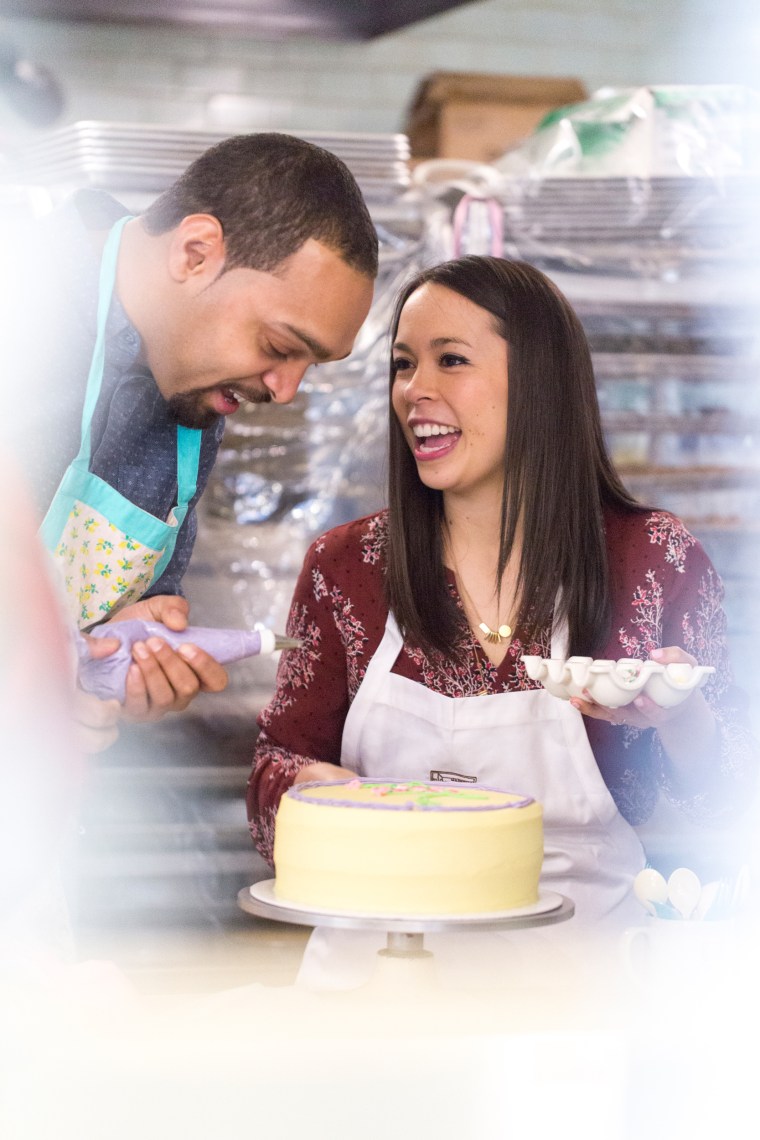 Lara and David continue to fall more in love each day. They promise not to forget to make time for each other and to take a dance break when life gets tough — to the beat of their in-sync hearts.
Megan & John
Los Angeles, California
Here's a story reminiscent of a rom-com plotline, where the vivacious homecoming queen falls for the quiet nerd. Megan, originally from Maryland, and John, from North Carolina, both packed up and moved to sunny California to chase their Hollywood dreams.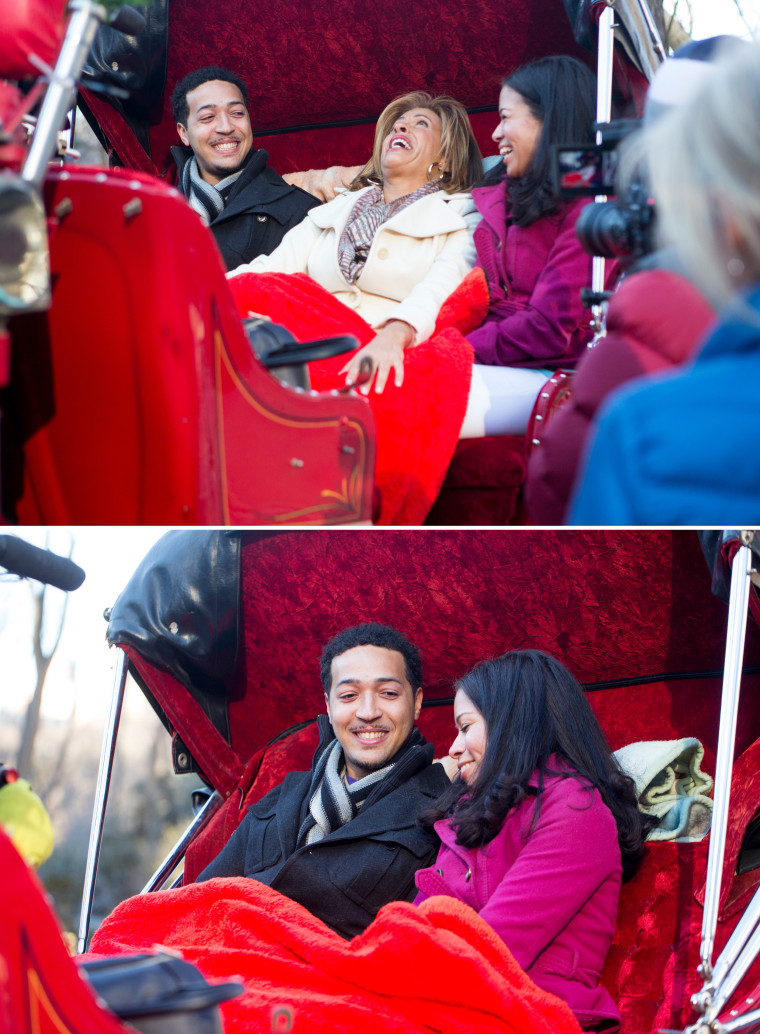 Megan currently works as a bartender, but hasn't lost her hope of becoming an actress. John — along with four of his buddies — works in the "funny business," finessing any and all punchlines with his comedy troupe.
One night, six years ago, John stopped by the local bar to catch a football game on the big screen. What he caught instead was a glimpse of a woman who literally took his breath away. Over the course of the next 16 weeks, John worked tirelessly to grab Megan's attention. Megan finally took notice and made the first move. She slipped John a piece of paper from the bar with the question, "Will you be my boyfriend?" written on it. The rest, as they say, is history.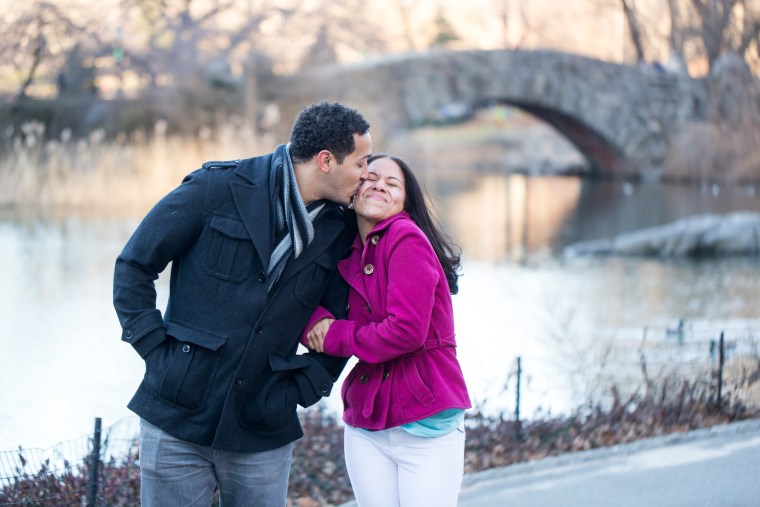 Their story speaks of strength, encouragement, love, compromise, understanding and a whole lot of laughs to go along each twist and turn of life. From hikes in the morning (even though John isn't a morning person) to lunches at Chinese restaurants (even though Megan doesn't like Chinese food), the two are always a team. After three apartments, two dogs and at least 3,650 kisses (and counting) ... both agree that the best is still to come!