When shopping for health and beauty products, the list is long and the sheer scope can be overwhelming. Since I am frequently reporting on-air, keeping up with the latest makeup and beauty trends is part of my professional life and I am constantly testing out new gadgets and gizmos. Now, let me share what I've learned with you!
As a big proponent of all things "geek to glam," these are some of my current top picks.
Amope Pedi Perfect Foot File, starting at $27, Amazon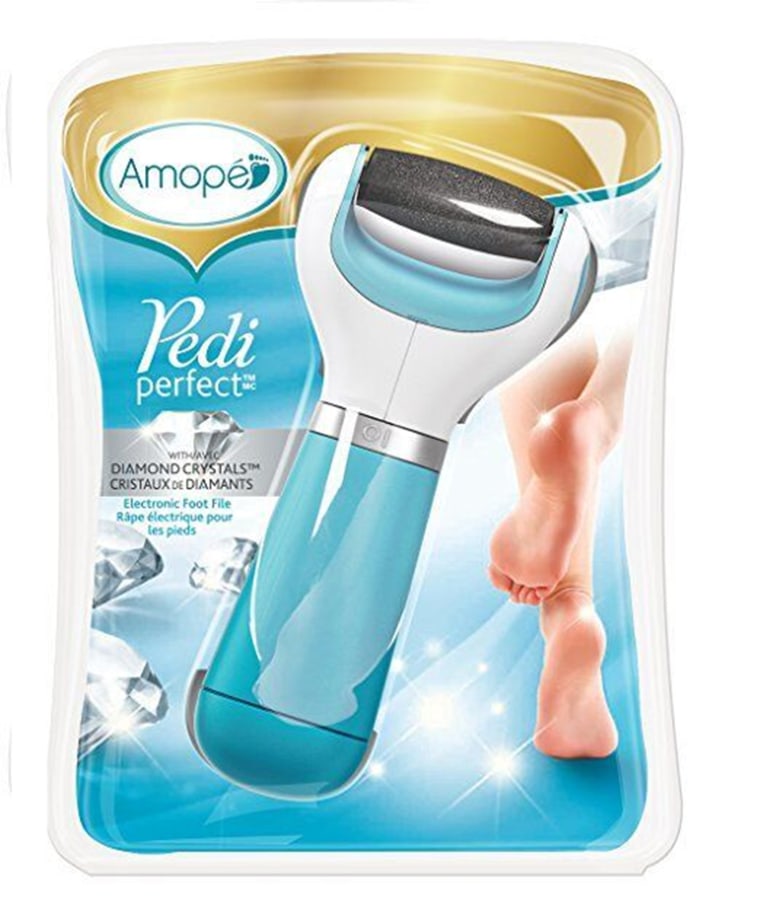 If you do a lot of walking, it is inevitable that you will develop hard, cracked skin on the soles of your feet. Yuck! For salon-grade pedicures at home, Amope has a unique roller file head with special diamond crystals that easily buff away the dry skin. I was surprised when I used this gadget for the first time, since it's very powerful and really works! It's rechargeable and plugs into an outlet for up to 20 minutes of use.
Pro Tip: Try the wet-to-dry option, so you can take it right with you into the shower.
The Brighter Foldaway Vanity Mirror, $80, Hammacher Schlemmer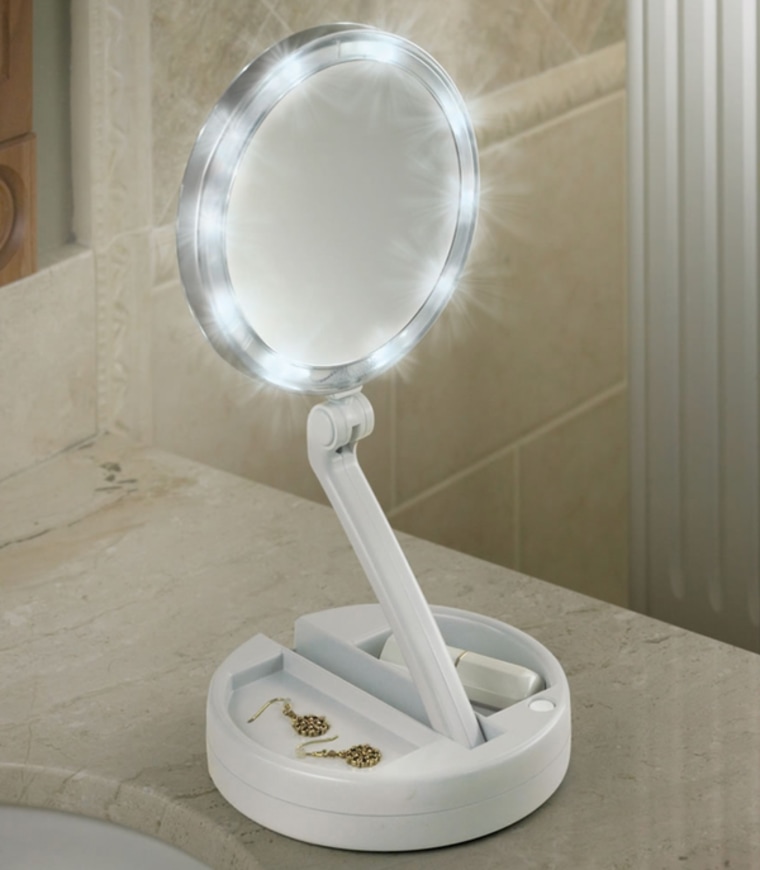 This unique, light-up vanity mirror is not only powerful, but folds down into a size small enough to fit into carry-on luggage. I often pack it when I am on the road, since it is great for tweezing with its super-fine magnification. Though it is compact, the outer perimeter has 10 powerful LED lights and a two-sided mirror with magnification. And it runs on AA batteries, so you don't have to worry about packing a power cord — great for getting glam on the road!
Skinny & Co. Raw Coconut Oil Beauty Box, $90, Amazon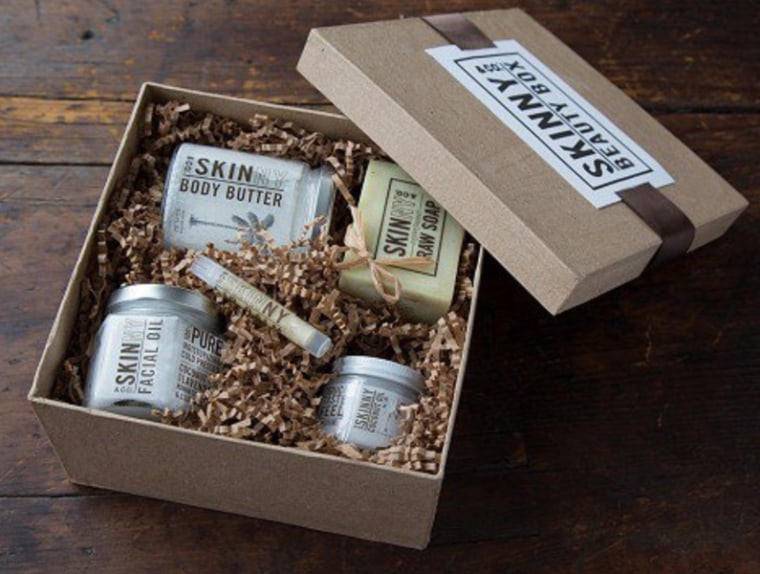 Skinny & Co.'s beauty products are all natural and make me feel like I am doing something good for my body. During long stretches on-air with studio makeup, my skin can become very sensitive and dry. I try to avoid harsh soaps and chemicals on my face and love the healing properties of coconut oil.
Skinny & Co. makes all of their products within the U.S. with coconuts harvested in Vietnam. They have a patented Nutralock process, which cold presses the coconut oil to keep it raw and retain its natural healing properties. Everything is made with a total of five ingredients or less! And if you're looking for a gift, the beauty box comes in a gorgeous package.
Tria Hair Remover, starting at $249, Amazon

Hair removal can be a messy and painful process. As the first FDA-approved laser hair remover, the Tria brings laser treatment into the privacy of your own home. Just place the laser sensor over the skin and move in small increments over the treatment area. When you press the button, it will admit a small red, flash of light and heat. There are three different settings, which allow you to choose the intensity of the laser.
Pro Tip: Do not expect instant removal. Slowly, with regular applications over a period of months, you will begin to notice that hair gets lighter and finer.
blendSMART Makeup Brush, $66, Sephora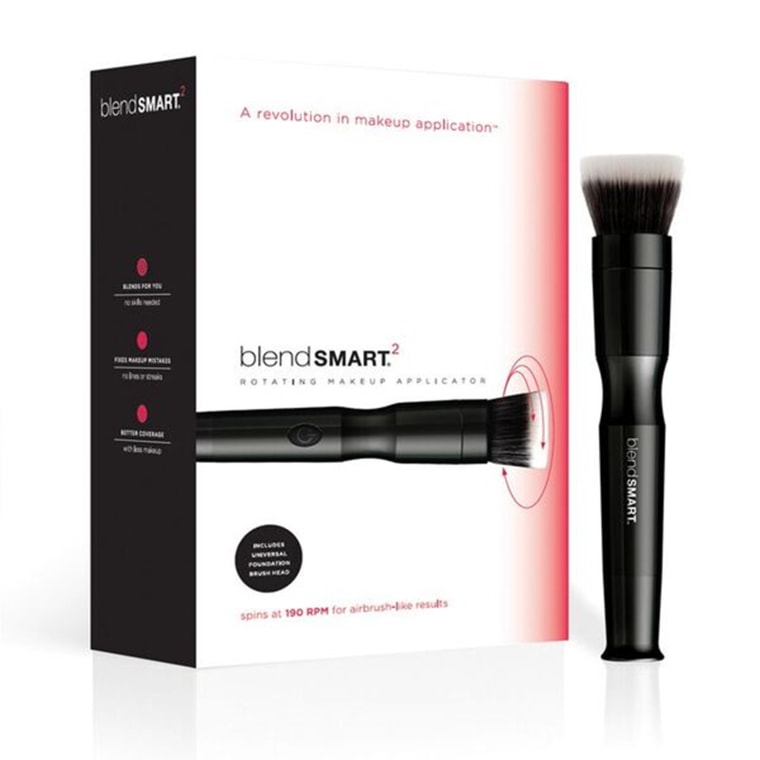 A universal challenge in applying makeup is getting foundation to look smooth and natural. Top makeup artists in the industry swear by this beauty gadget, which uses rotating, anti-microbial bristles to provide a thoroughly blended, air-brush finish. The blendSMART system uses replaceable heads with options including foundation, powder or blush brushes. I love when technology solves a glam problem!
RELATED: 8 makeup fixes to beat the heat and stay looking hot!
Duke Cannon Men's Personal Care, starting at $10,Amazon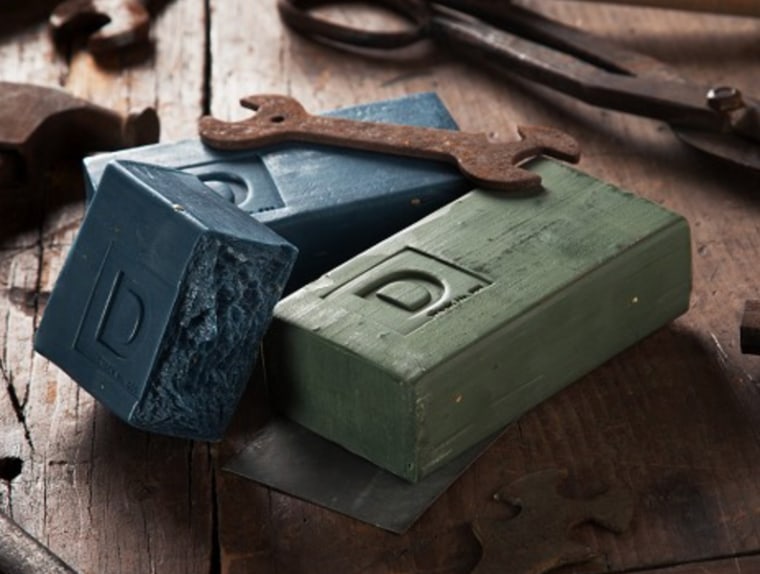 Ever struggle to buy the men in your life the perfect gift? Well, here's a good one for the boys. My brother-in-law is a proud city police detective and former military officer, and he cracks a rare smile when he opens a Duke Cannon gift box. Their combination of humor (soap scents include "Accomplishment" and "Productivity") and wholesome ingredients will impress any man. My brother-in-law also likes that all of the products are made in the USA and tested by active-duty military personnel.
Pro Tip: If the man in your life is reluctant to use a loofah, I recommend the "Tactical Scrubber Soap on a Rope," a mesh soap holder that provides manly exfoliation while also keeping the soap neat in the shower.
Thirdlove Bra Company, staring at $68, Thirdlove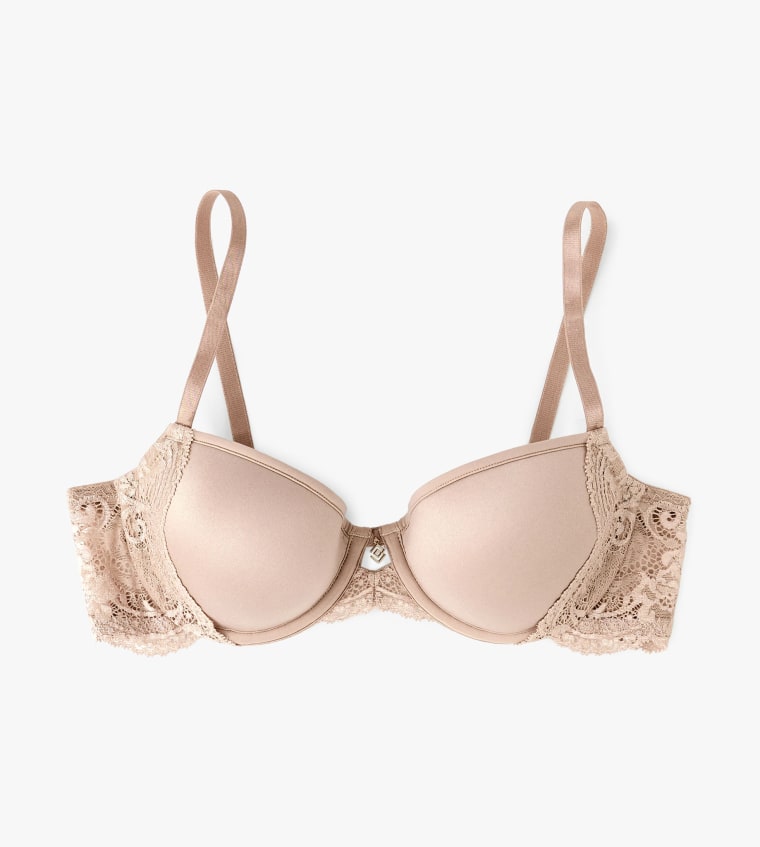 It is hard to feel glam when your intimate apparel feels constricting or, even worse, when the straps keep falling down! Thirdlove is a tech-powered bra company that has finally brought the bra-fitting experience into the 21st century. Just log onto their website (in the privacy of your own home) and answer some simple questions on their Fit Finder quiz. Thirdlove compiles the data from your responses to determine the perfect fitting bra just for you. In a few days, you will receive a beautifully wrapped package of lingerie — that actually fits! — delivered right to your door!