As any busy lady knows, multitasking efficiently is nearly impossible. Yet, teams of dermatologists, biologists and makeup artists have discovered that we can do several things at once in our beauty routines.
Here are 12 state-of-the-art aesthetic enhancers that do double duty and actually deliver on their promises. Science, it seems, is as mystifying as it is beautiful!
1. Giorgio Armani: Eye and Brow Maestro
This inventive tool has five super powers: It serves as brow filler, eye liner, eye shadow, contouring shade and even a root touch-up! Armani's 5-in-1 product features an array of glossy, translucent, slightly iridescent and waterproof colors that look like a solid cream, but transform into liquid upon application. Perhaps what's most intriguing about this tool is that it contains glass pearls that mimic the natural shine of hair. "It's the colors and texture that make this genuinely multi-use product special," says the brand's makeup artist Linda Cantello.
2. Tarte: Lights, Camera, Lashes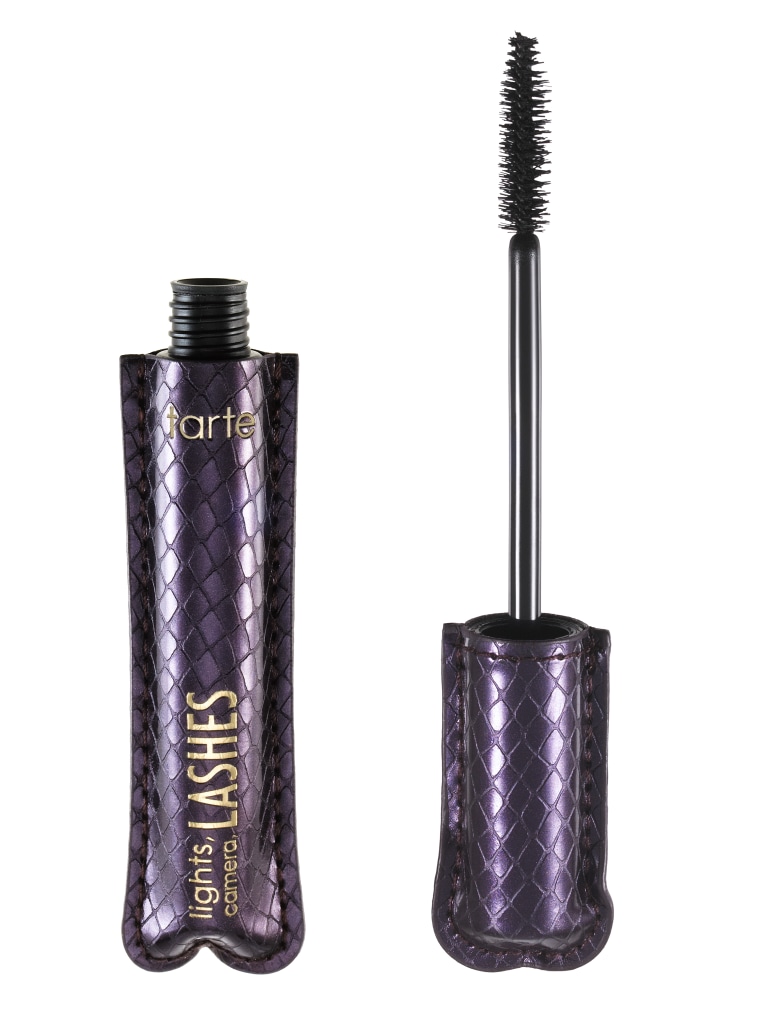 This lengthening and conditioning innovation marries primer and mascara in a single tool. The primer acts as a thickening agent (containing protective emollients extracted from the carnauba plant), while the addition of olive esters conditions and protects lashes. The result: intensely smooth, shiny and long lashes.
$19, Tarte.com
3. Benefit: Stay Don't Stray Primer and Concealer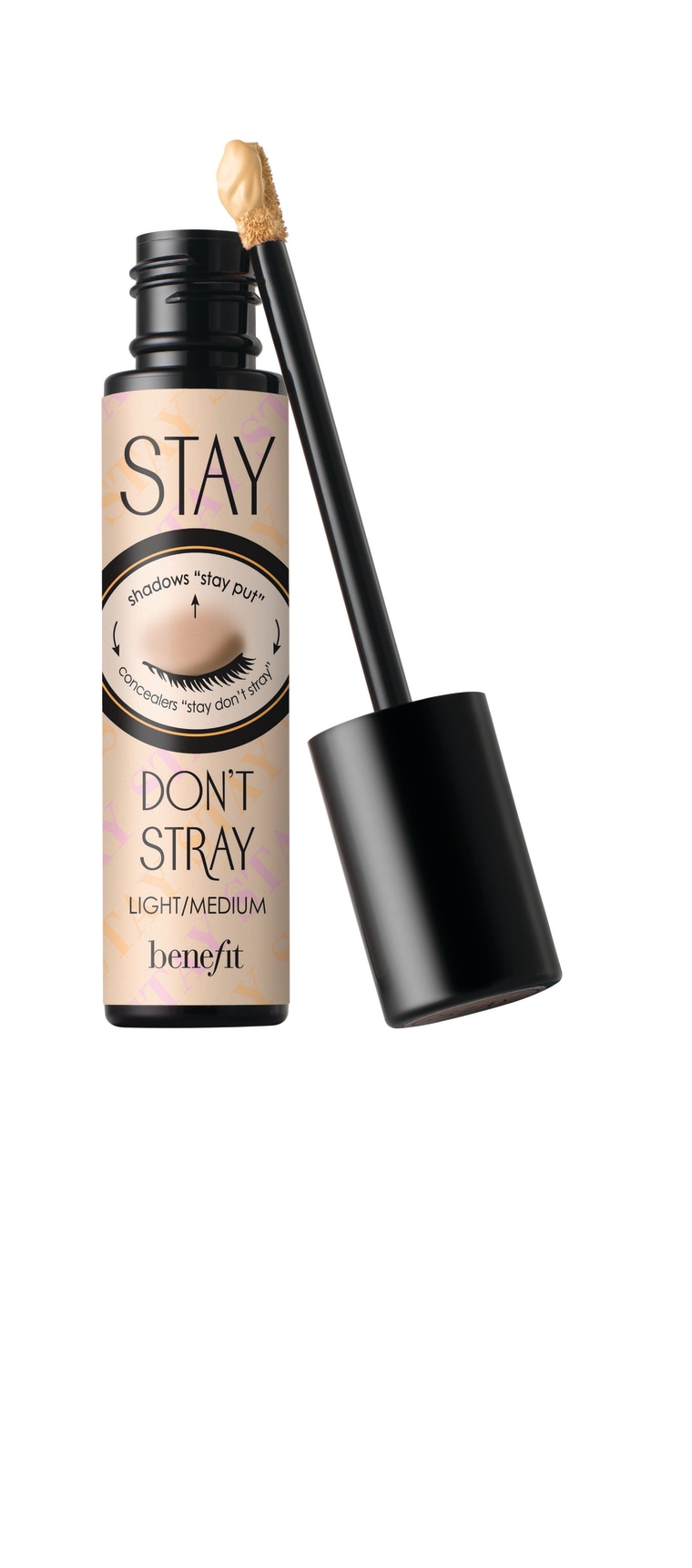 This dual-action primer is created specifically for the eye area and forms a silky layer underneath concealer and eye shadow so colors won't blur or fade. And those pesky wrinkles radiating above the eyes instantly seem to dissipate. This innovative formula contains vitamins C and E to keep the eye area hydrated. Even better, it can be worn alone to even out eyelid discoloration and dark circles. Consider this your go-to for the "no-makeup" look!
$26, Benefitcosmetics.com
4. Dermalogica: Sheer Tint SPF 20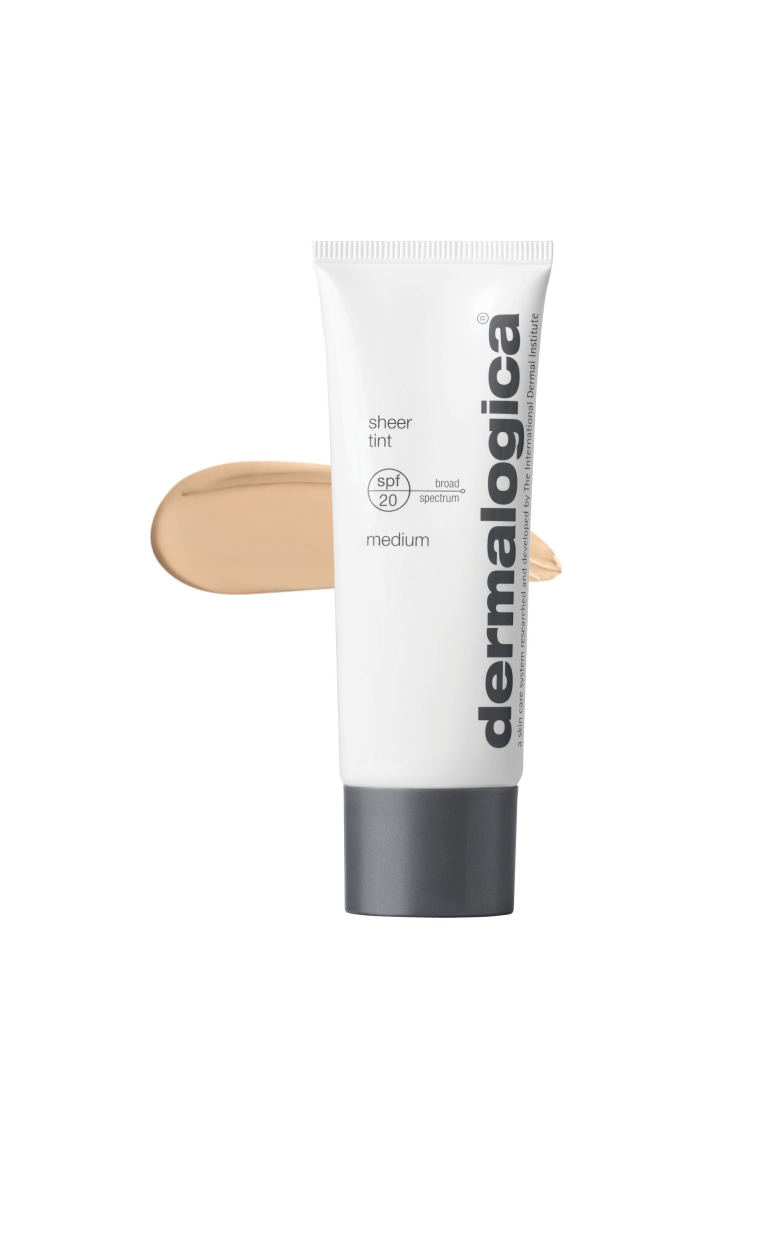 This smart and pretty tinted moistener offers UVA and UVB protection — including zinc oxide for optimal sun defense — combined with natural pigments to gives sheer, translucent coverage. Dermalogica's oil-free formula contains natural antioxidant extracts, such as olive fruit and walnut seed, and it's oil free, which is great for the more humid months ahead.
$44, Dermalogica.com
5. FixMySkin: Healing Body Balm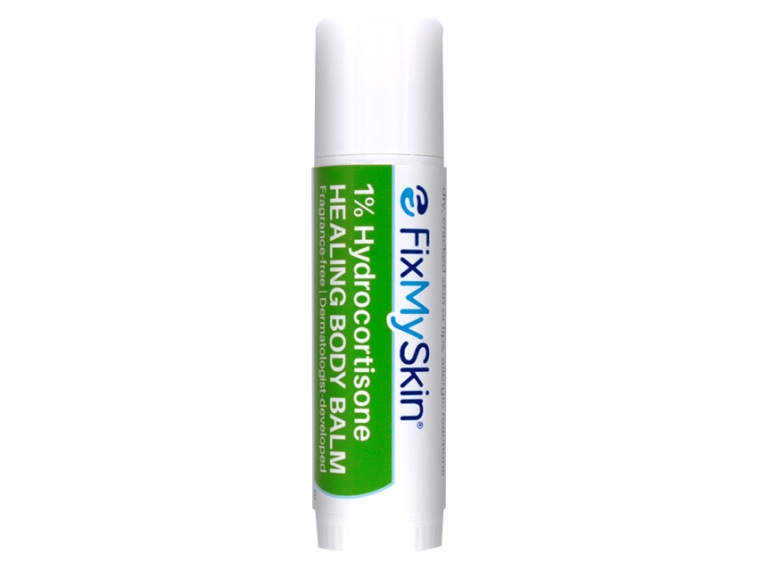 When you see this versatile balm, think oversized Chapstick with copious benefits. Created by dermatologist Joel Schlessinger, the formula combines 1 percent hydrocortisone with shea and cocoa butter, offering countless healing possibilities. It treats and relieves dry and irritated lips, helps heal minor burns, as well as soothes the itching, irritation, and inflammation of eczema, psoriasis, poison ivy, and insect bites. In short: throw this in your beach bag asap!
$15, Lovelyskin.com
6. Smashbox L.A. Lights Blendable Lip & Cheek Color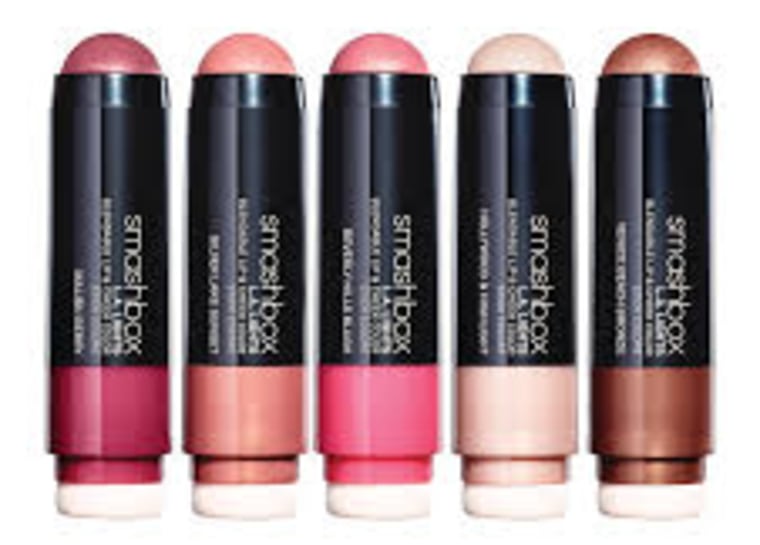 Inspired by the prismatic spectrum of L.A. lights — like the multicolored Santa Monica Pier Ferris wheel or the kaleidoscopic towers at LAX — this dual-purpose color stick imparts an incandescent, creamy flush to both cheeks and lips. Moreover, it features a built-in buffing sponge for diffusing, offering a creamy flush of luminously heightened color.
$29, Smashbox.com
7. Make Up For Ever: Pro Sculpting Duo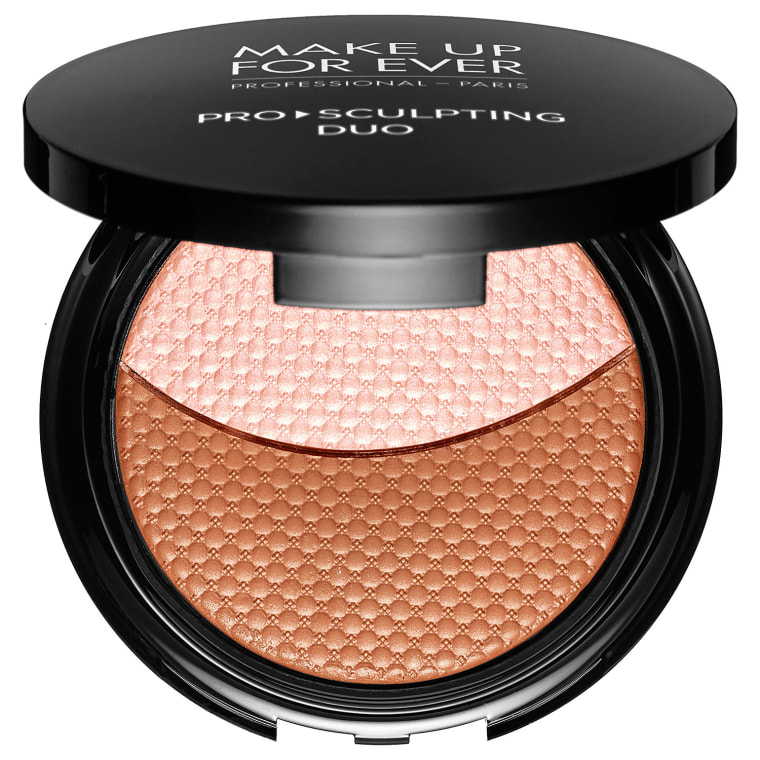 This artistic contour and highlighting duo delicately accents features, offering a softly sculpted result. The brighter, luminous color, allows skin to appear more convex, lighter and rounder, while the slightly deeper matte tone gives the impression of a chiseled look to the cheekbones, nose, and jawline. Apply the brighter shade to areas where light is naturally reflected, then, shape and define with the contour color.
$39.00, Makeupforever.com
Read more: Master the contouring and highlighting craze in 7 easy steps
8. Dr. Bronner's: MAJIC 'All-One: Coconut Oil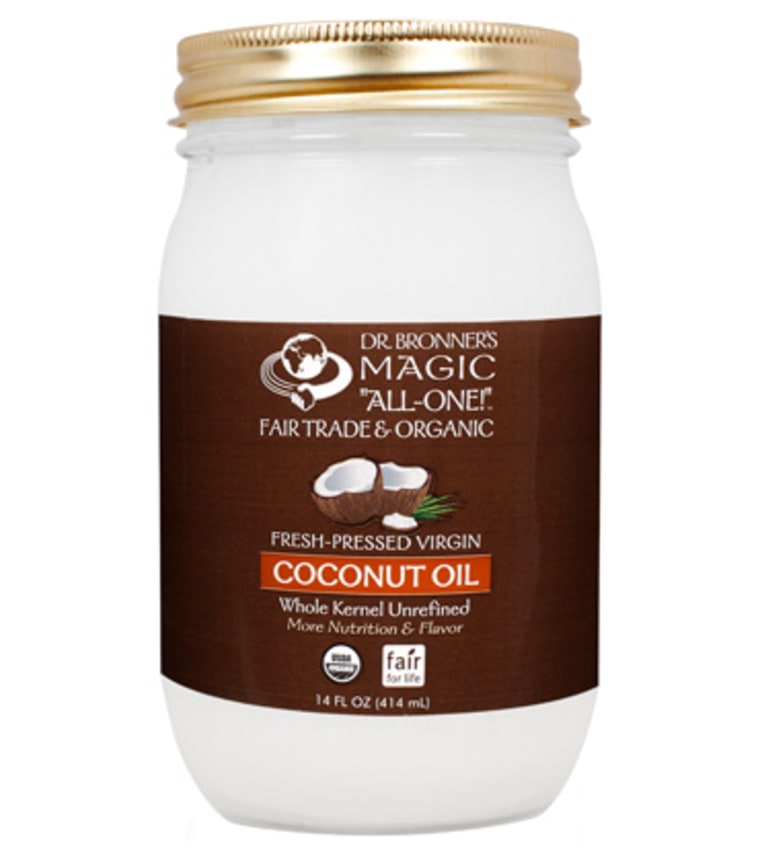 You may be familiar with Dr. Bronner's Coconut Oil as a nutritional cooking alternative and you're probably aware it enhances cardiovascular health. Surprisingly, it has myriad of unconventional uses as well: as a full-body moisturizer, an eye ointment, a pre-shave emulsion protecting skin from razor irritation, a hair conditioning masque (massage into wet hair for 15 minutes, then rinse), a leave-in frizz buster to dab on dry ends, makeup remover and even massage oil (phew!).
$21.99, Drbronner.com
9. Nuxe Huile Prodigieuse Multi-Use Dry Oil Spray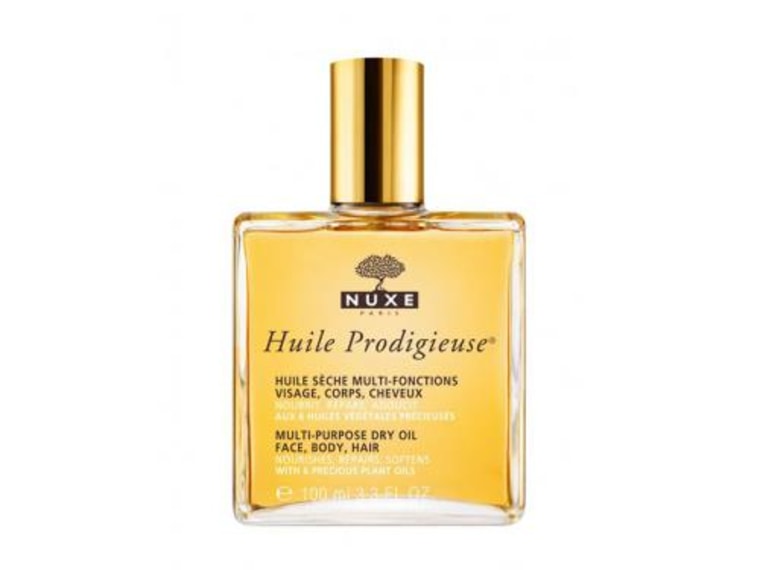 Nuxe is a French skin care line that features organic products, like this plant-based, multi-use, hydrating oil that moisturizes skin, hair and nails without being slippery or feeling greasy. The natural formula contains vitamin E and lavender — plus, the orange blossom and magnolia scent is simply lovely.
$45.00, Lovelyskin.com
10.SkinCeuticals Neck, Chest & Hand Repair

This threefold, non-irritating treatment focuses on the areas most often ignored or forgotten: the neck, chest and hands where skin is naturally thinner and becomes less supple as we age. Neck, Chest & Hand Repair offers a plant-based alternative to retinol mixed with a mild pigment-improving solution to brighten skin and minimize effects of aging. And if that weren't enough, the restorative potion stimulates the body's own collagen production while treating sun spots. Use it in the morning under sunscreen and at night under moisturizer for results you can believe in.
$70.00, Skinceuticals.com
11. Olay Regenerist Luminous Tone Perfecting Cream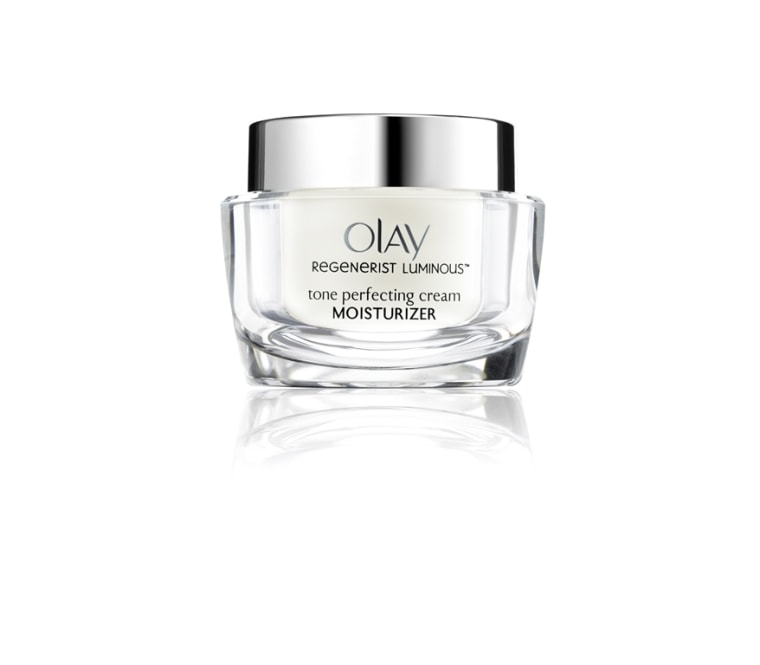 Olay's version of a brightening cream offers a series of benefits, and can be likened to more costly counterpoint SkinCeuticals' Neck, Chest & Hand repair treatment. It contains pentapeptides to increase collagen, which reduces fine lines and wrinkles. Additionally, Olay's perfecting cream contains the sugar molecule N-Acetyl Glucosamine — a twofold compound used to improve skin tone, and reduce age spots.
$24.99, Olay.com
12. Slip Silk Pillowcases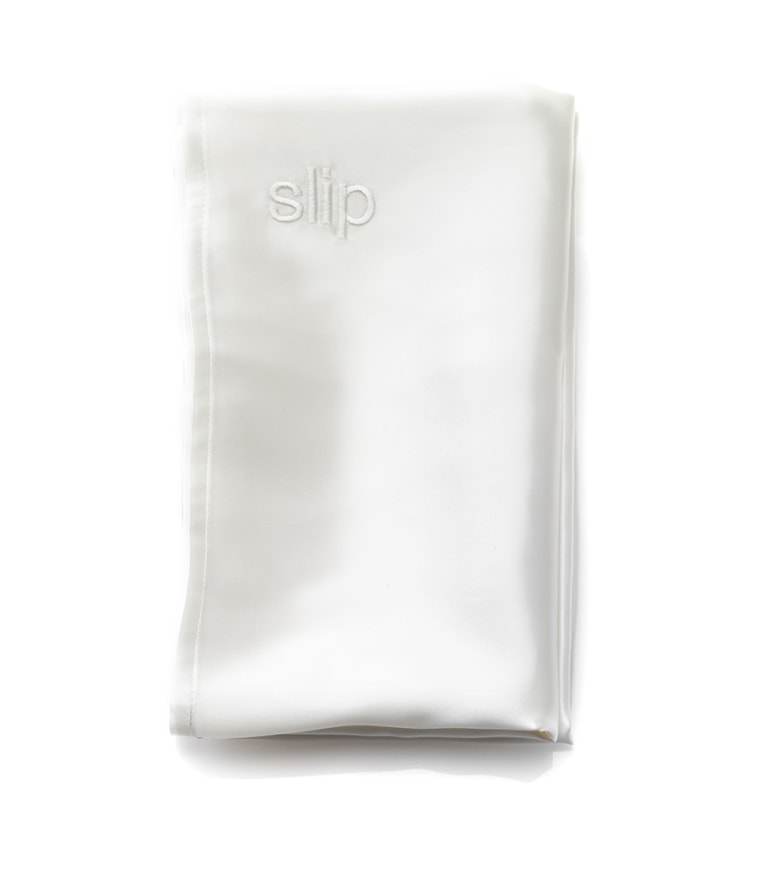 These 100 percent hypoallergenic silk pillowcases are crafted from the most lavish silk available and offer an array of unexpected qualities. Here's the backstory: Traditional cotton pillowcases scratch and tug at hair and skin, actually drawing moisture away and resulting in those annoying "sleep creases" and unfortunate "bed head" disasters. Silk cases allow skin and hair to glide smoothly, keeping delicate facial skin and tresses protected and even leaving them more hydrated. These multitasking cases are recommended by dermatologists, plastic surgeons, hairdressers and beauty experts, and are available in seven soothing colors: ice, caramel, mocha, pink, charcoal, black and gold. Talk about beauty sleep!
$79.95, Slipsilkpillowcase.com