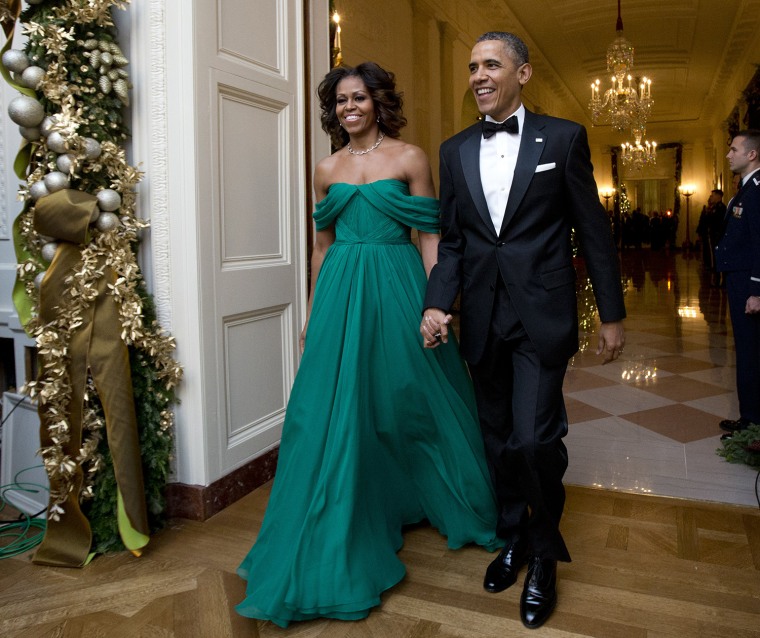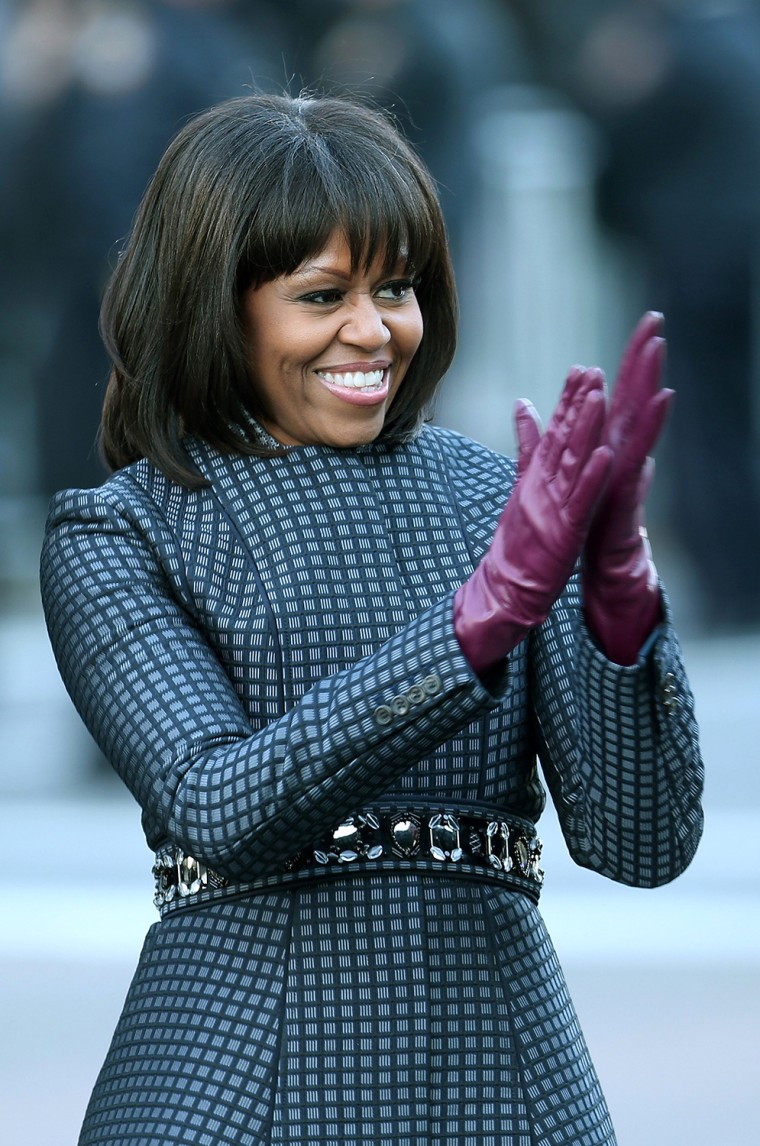 Fifty indeed looks fabulous on Michelle Obama, the first lady who ushered style back into the White House with her daring choices, bold confidence, and flair for baring arms — and a shoulder or two.
Mrs. Obama reached the half-century mark Friday, more than five years after she introduced the nation to her self-assured style.
"This is the first time we've seen a first lady who did not dress to fit in with the style you see with so many Washington politician wives," said fashion writer Kate Betts, author of "Everyday Icon: Michelle Obama and the Power of Style."
"She's not dressing to somebody else's ideal. She's dressing for herself, not for the conservative Washington scene, and that's a very bold statement coming from a first lady," Betts said.
Obama's penchant for recycling her outfits, favoring cardigans over blazers, and mixing designer labels with shopping-mall brand names gave her instant appeal. 
"She's been a complete game-changer. I think she even set the tone for Kate Middleton," said style expert Rebekah George. "She really raised the bar for fashion, just making it practical and attainable for the average woman."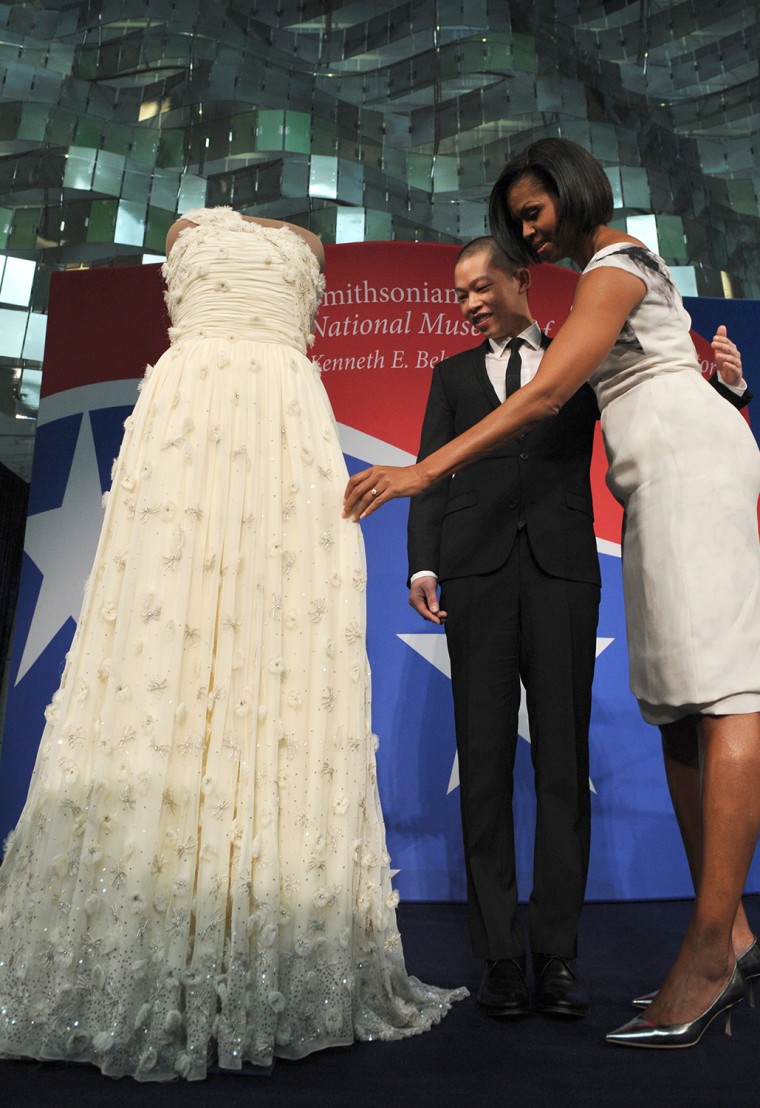 Before Obama, no other first lady had introduced H&M, Gap or Zara into the White House wardrobe, or sold out a J. Crew belt just by wearing it over a Thom Browne jacket for her husband's second inauguration. Obama's impact on the clothing industry has actually inspired studies by business schools.
"The second she puts something on, retail sales go off the charts. It's incredible," said Hitha Prabhakar, chief research officer at AitchPe Retail Advisory. "You talk about the Kate Middleton effect? It's like the Mrs. Obama effect."

Obama has consistently supported relatively obscure and avant-garde designers like Browne and Isabel Toledo, turning them into household names virtually overnight. She most famously did that with Jason Wu, whose gowns she selected for two successive inaugural balls. 

Obama's love of risk-taking also extends to her hair. For her birthday last year, she revealed bangs, which she later jokingly called "my midlife crisis." The 'do "set off a national conversation" that illustrated the deep impact of her styling choices.
She dresses down, too, whether it's capri pants in the White House garden, or yoga pants and sweatshirts while promoting her "Let's Move!" initiative.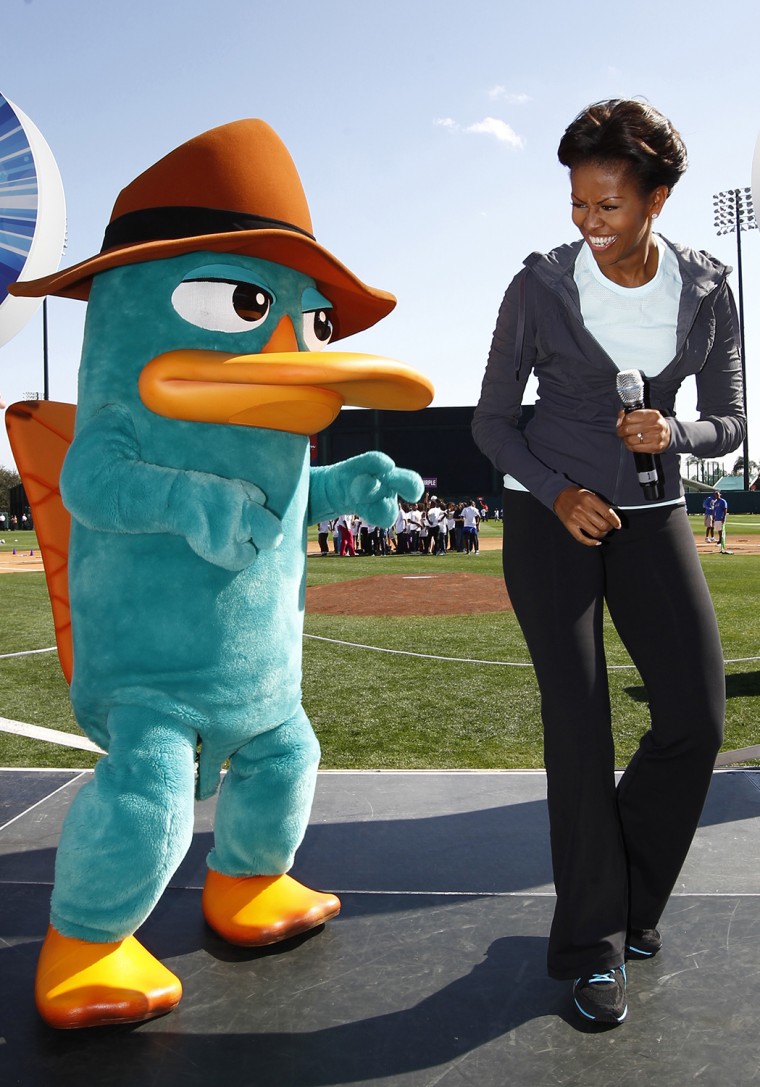 But the first lady admits there have also been missteps.
She recently revealed she regretted wearing shorts while stepping off of Air Force One during an August 2009 trip to Arizona. Obama noted her outfit "created a huge stink" at the time, making some uncomfortable because they revealed far more of a first lady than the nation was used to.
That criticism came at the heels of gripes over her baring too much skin — on her arms.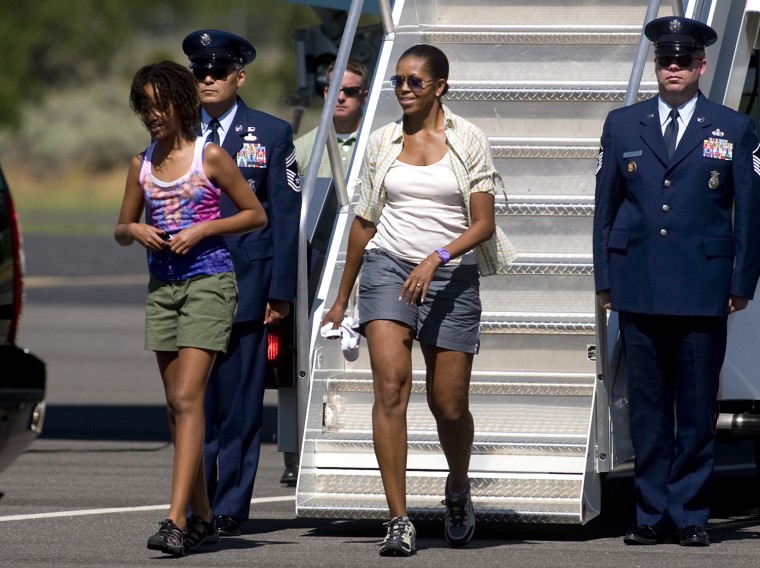 Beginning with her 2009 one-shouldered inaugural gown, Obama famously has famously showed off her spectacularly toned arms in sleeveless gowns and dresses. She ignored the critics and increasingly bared her shoulders altogether in strapless gowns at formal events, most recently at the Kennedy Center Honors reception at the White House last month.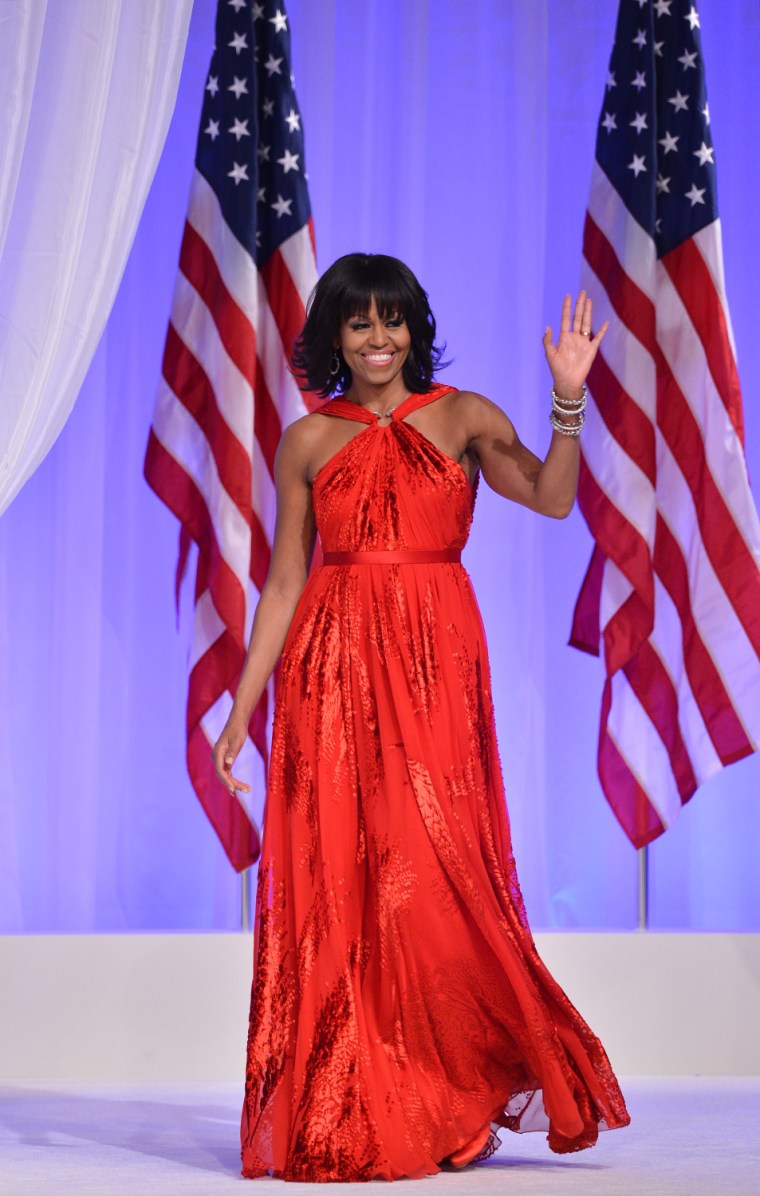 "Michelle Obama is not afraid to look sexy," George said. "She's not afraid to look trendy and try different styles that are feminine but still empowering." 
The first lady looks as sophisticated in designer dresses as she does in outfits from J. Crew.