With summertime comes wedding season, and that means months filled with engagement, weddings, bachelor and bachelorette parties and bridal showers. This year, the list of celebrations just got a little longer with a new trend that's celebrating grooms nationwide. (Sorry, brides!)
Welcome to the "bro-dal" shower. It's just what it sounds like: A play on the bridal shower, but focused on the soon-to-be husband.
Before you groan, advocates say it's a chance for the groom to celebrate with friends and family without the chaos of a stereotypically wild bachelor party.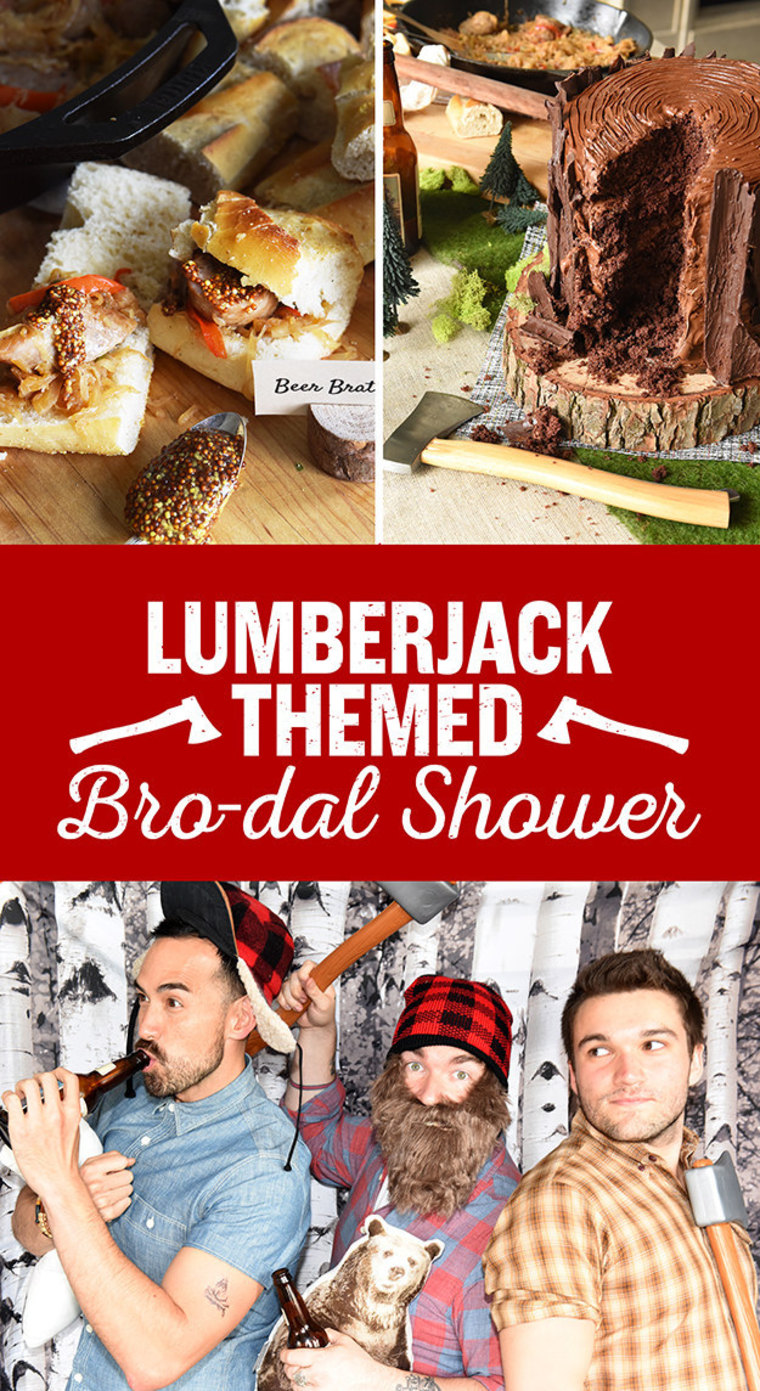 "A bachelor party and a shower are two different things," Rachel Wilkerson Miller, a lifestyle editor at Buzzfeed, who recently threw two bro-dal showers for co-workers explained to TODAY.com. "If you don't want your mom and co-workers to go see a stripper with you, then this is another way to celebrate. A shower is supposed to be the the starting point of the celebration."
Having written about weddings for some time now, Miller explained that she often hears family members of the groom wanting to join in celebrations beyond just the actual wedding.
"Grooms are looking for ways to get more involved in the wedding, and now with more and more gay couples getting married, family members want to be involved. Showers are a way to rally around the couple and say, 'we're excited about this,'" Miller said.
Adam Clemens, a real estate agent in Connecticut, had no idea there was such a thing — until he found himself at two different bro-dal showers within a few weeks of each other.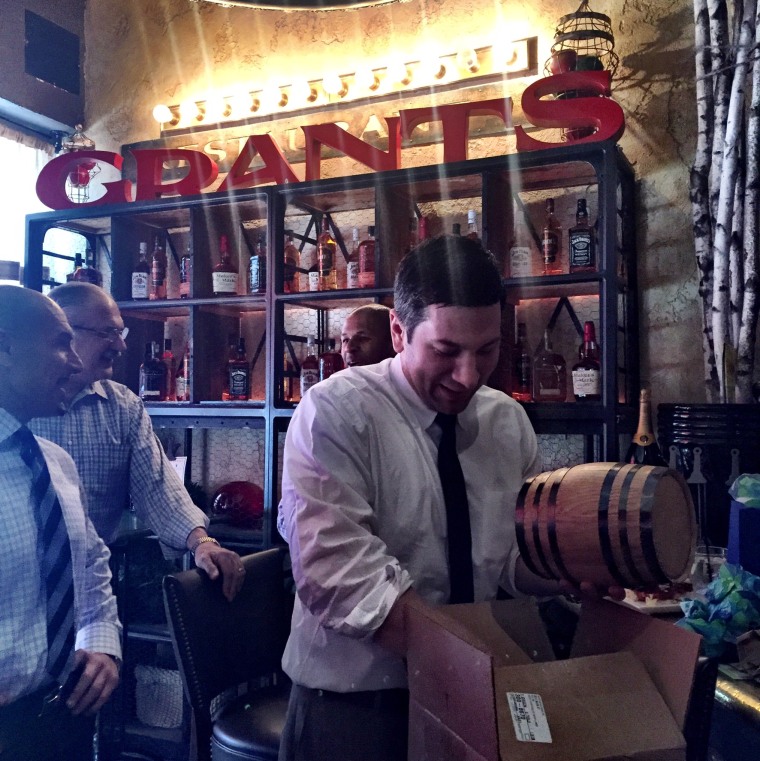 Clemens received a call from his friend Brandon's business partner, instructing him to show up at a popular happy hour spot and keep it a secret. Within minutes of Brandon's arrival, his co-workers came out carrying glittery bags filled with gifts like whiskey barrel and it was officially a "man shower."
Then, just a few weeks later, Clemens' own co-workers surprised him in a similar way. As he gathered with staff for a weekly meeting, a colleague suddenly walked in with frilly bags filled with gift certificates to his favorite restaurants.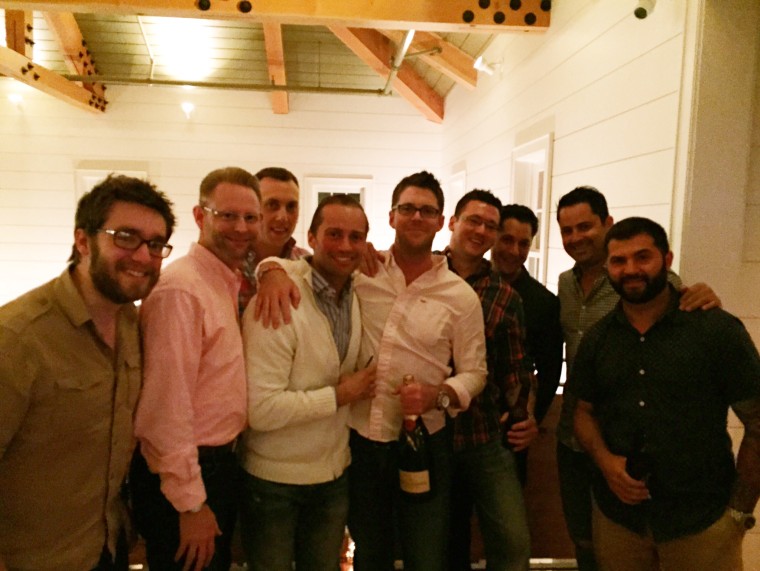 "It's so funny because everything we picked for the registry is for things like cooking, which my wife enjoys, but none of it's for a guy," Clemens, who is now married, told TODAY.com.
He added, "They got me glittery bags and everything else, but it was neat because it was all geared towards me. Bachelor parties don't count. That's completely different."
Back at Buzzfeed, Miller and some co-workers decided to plan themed bro-dal showers for two different colleagues getting married.
For Ahmed, they landed on a guys-only lumberjack theme.
"When we were brainstorming, lumberjack came up. It's tongue-in-cheek and aggressively masculine. It was poking fun at the party typically being gender specific," Miller said.
It included playful spins on traditional camping tropes like s'mores dip, grilled corn, beer and trail mix. And like most bridal showers, there were games. Think beard decorating and funky temporary tattoos that get in the spirit of the theme.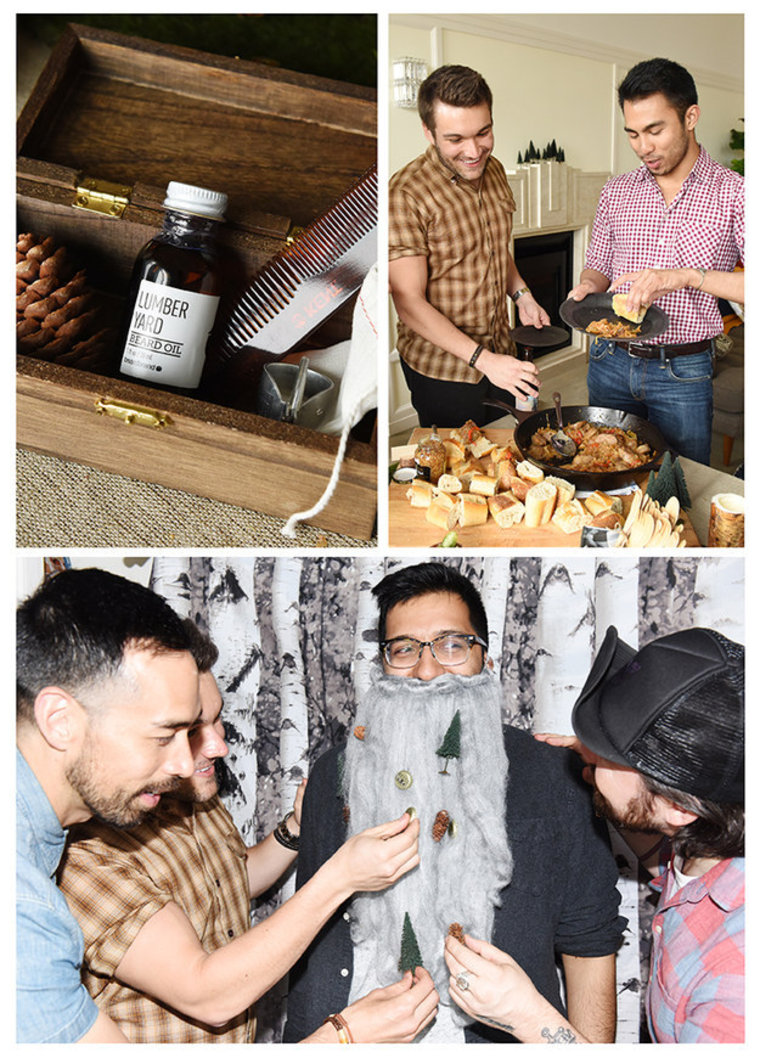 The second party was a joint couples showers for Tommy and Matt, who are getting married later this year. For this shower, the team went with a superhero theme, specifically "Dark Knight" from the Batman franchise.
They created a sophisticated cocktail party with subtle touches of Gotham-inspired elements like metallic accents, Batmobiles and 3D cityscape puzzles spray painted to match the color scheme. The superhero theme even extended into the cocktails with a drink menu based on characters.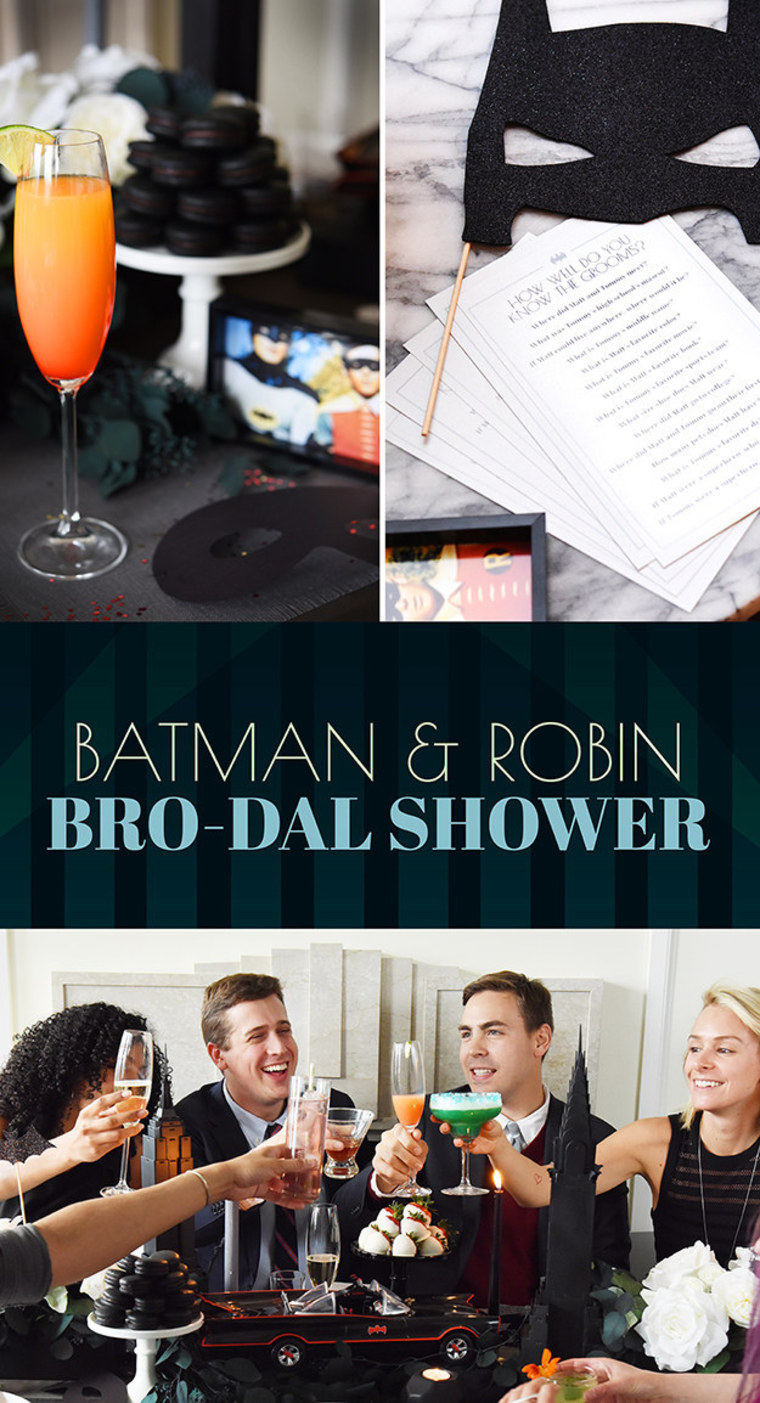 While Miller admits it took a while to plan all the little details, she also mentioned that anyone can throw a "bro-dal" shower. It doesn't have to cost any more than a typical get-together. The lumberjack party, for example, was specifically designed to be affordable.
As for Clemens, he hopes to see more of these parties in the future.
"Certainly it was a way to acknowledge what was happening.They just really did it like you're getting married and this is a guy thing," said Clemens.