Mother's Day is a wonderful time to thank incredible moms for all that they do. But it also can be pretty stressful if we've waited until the last second to find the perfect gift. (Let's admit it: We've all been guilty of this at some point!)
Luckily, there are still options available that feel sentimental and special. Here are a few last-minute gift ideas that contain a thoughtful meaning or hidden message. Feel free to take all the credit and score a few brownie points. Take that, siblings!
1. Lokai's The Classic Lokai bracelet, $23, Amazon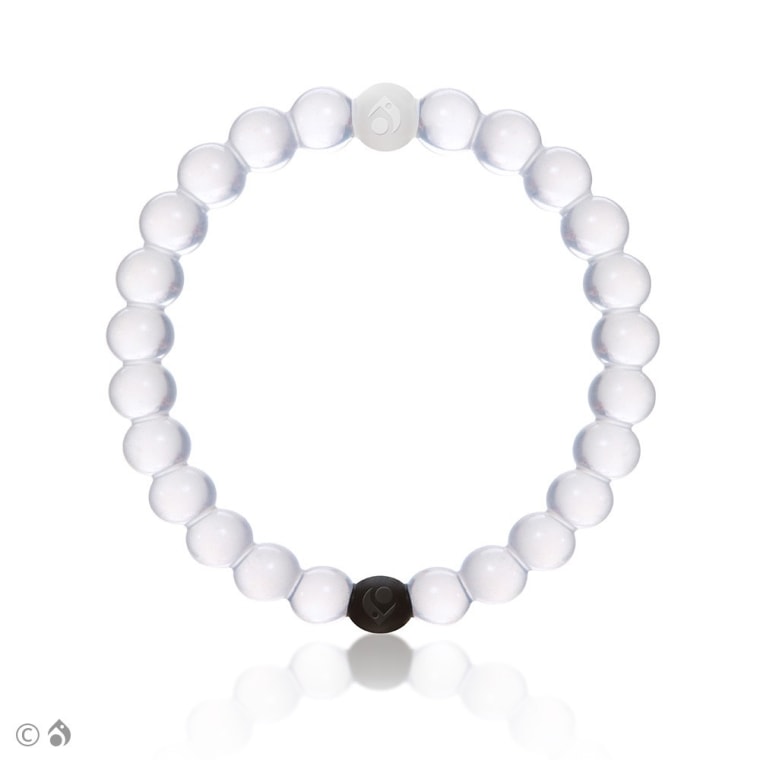 Whether your momma meditates or just likes to be one with nature, give her the gift of meaningful accessorizing with Lokai's minimalist bracelet. The beaded wristlet contains elements from the highest and lowest points of Earth: water from Mount Everest in the white bead and mud from the Dead Sea in the black bead to remind her of balance. As if this wasn't enough of a selling point, 10 percent of sales go to benefit reputable organizations like charity: water.
2. Kate Spade New York Idiom Heart of Gold Bangle, $32, Nordstrom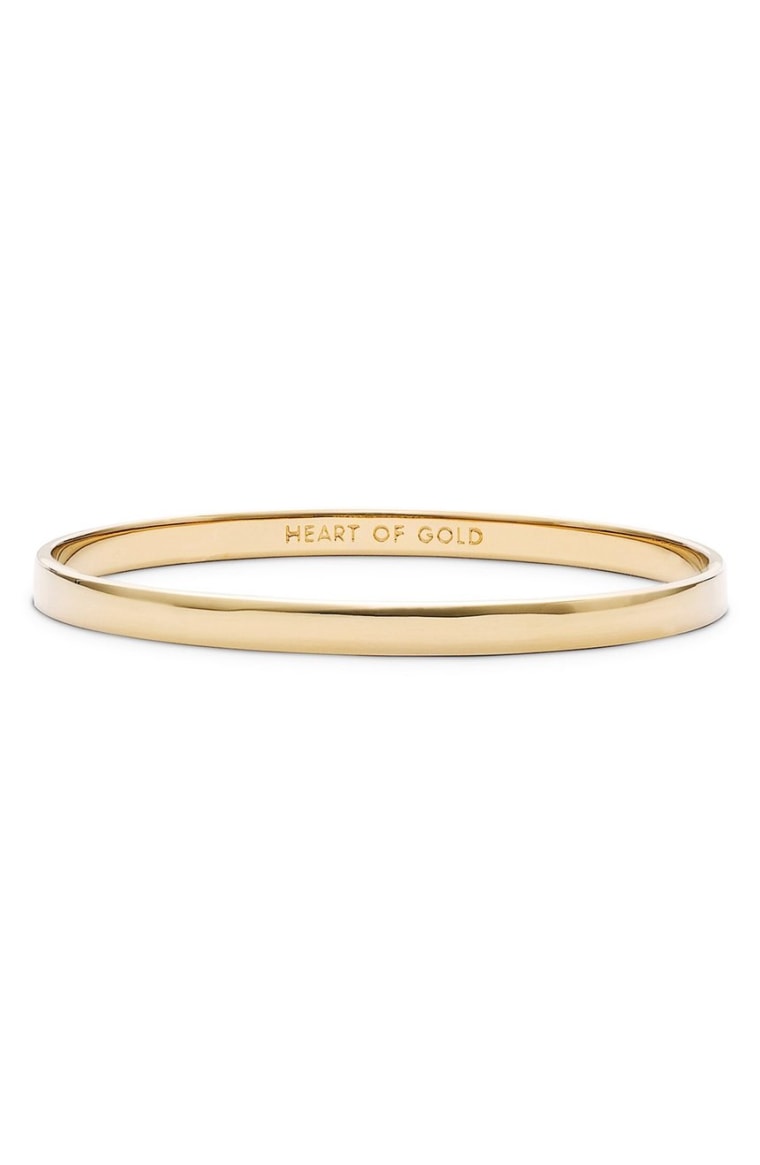 As we get older, we may forget to tell our parents we love them as often as we did as a child. This gold bracelet goes with everything, but is even more special for the engraved interior that serves as a constant reminder just for mom. She'll think of you every time she wears it.
3. Miniature Apple Secret Message Box, $30, Things Remembered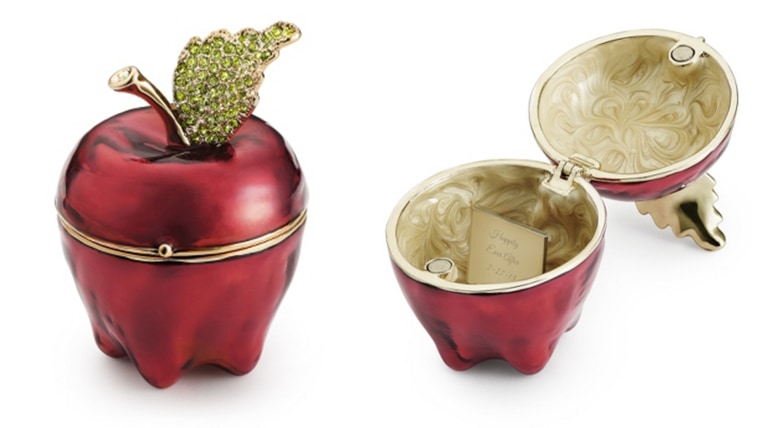 You don't have to be on the school board to enjoy a decorative apple on your desk. Moms, the original teachers, will likely love the ornamental style of a small keepsake and will be surprised and delighted to find a personalized message waiting inside just for them.
4. Exaltation Mandala Mug, $19-23, Etsy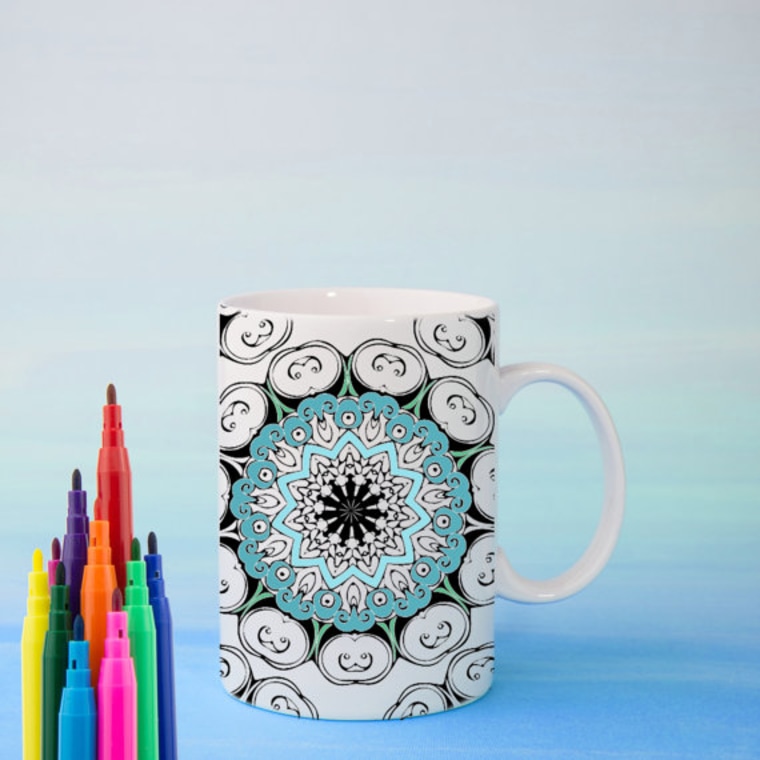 Is your mom a coffee or tea drinker? With these positive affirmation mugs, she can get her morning caffeine fix with a side of sentiment. You choose the pattern from a list of over 25 affirmations, then let mom color her way to a zen place. Just don't forget to include some oil-based markers!
5. Monogram Stationary, $28, Minted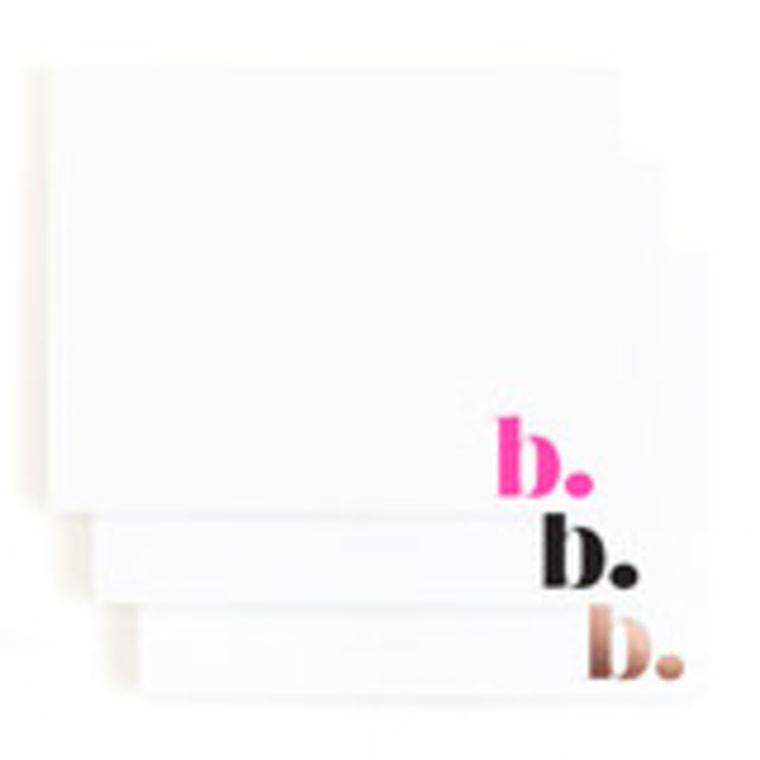 If your mom is anything like ours, she believes that handwritten notes are the ultimate in thoughtfulness (not to mention, proper etiquette). Encourage her good manners with Minted's modern monogram stationary, which comes in three different designs, curated colors and a mix of letterpress and hand-pressed foil. We love idea of ordering a set for yourself, too, and sending mom sentimental snail mail throughout the year!
RELATED: As a new mom, here's what I want for my first Mother's Day (besides sleep)
6. A Tree Grows in Brooklyn, $16, Amazon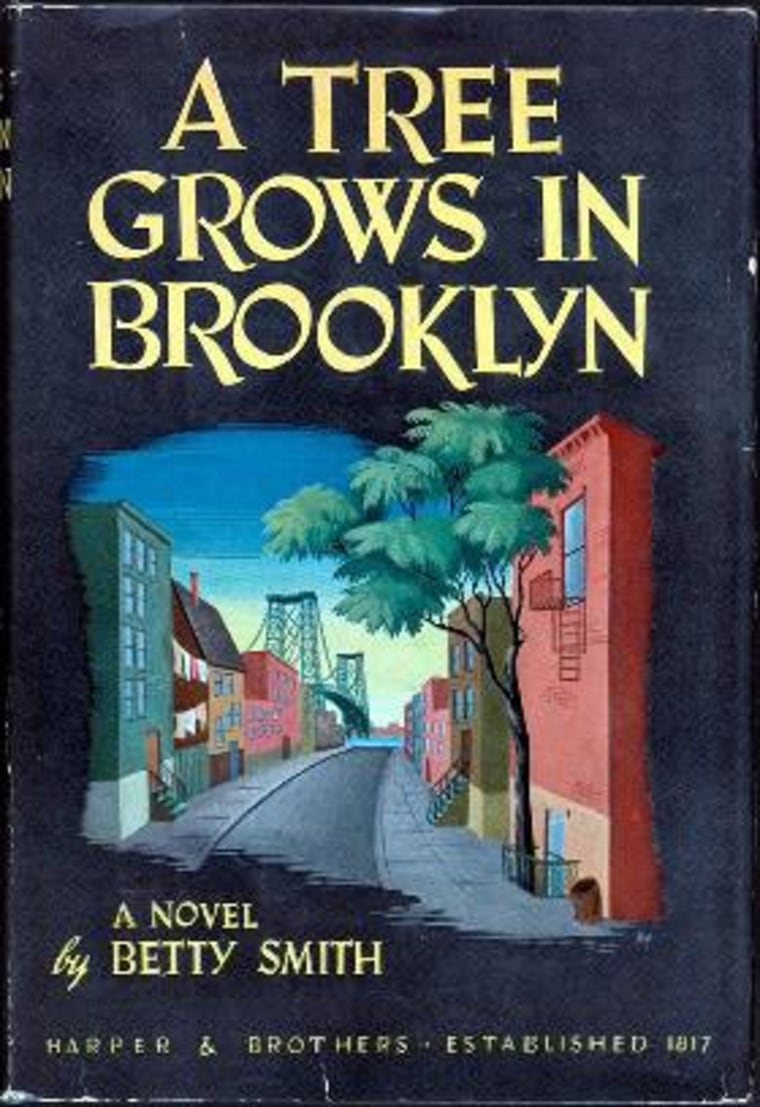 Nothing says mother/daughter bonding moment like reading a book together. Inscribe the inside cover with a personal note saying why you are so grateful to have her as a strong female figure in your life. We like a classic coming-of-age story like "A Tree Grows in Brooklyn" or a modern work that you can read for the first time together. Could this be the start of a new book club?
7. Maiyet Double Peak Ring, $135, Spring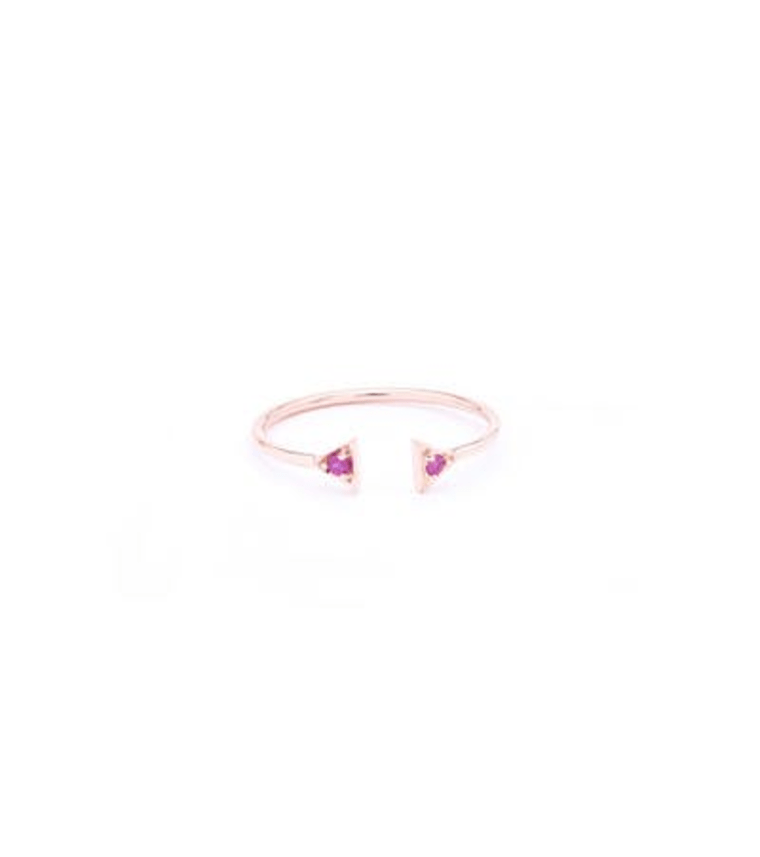 Two peas in a pod? Mom will feel the connection with this gift that represents unity, positivity, and cooperation. The ring is hand set by artisans in Jaipur using ethically sourced sapphires and is certain to remind mom of your bond — or at least how far your relationship has come since your teenage years.