When it comes to pulling together a wedding registry, the more options the better.
And lucky for brides and grooms, Amazon launched a new wedding registry last spring featuring plenty of top home and kitchenware brands. We consulted the "everything store" about their top most-registered gifts and found 20 essentials that newlyweds are always looking for — plus some creative gift ideas from other popular registry sites.
For the practical couple: Amazon
1. KitchenAid 5-speed hand mixer, $32, Amazon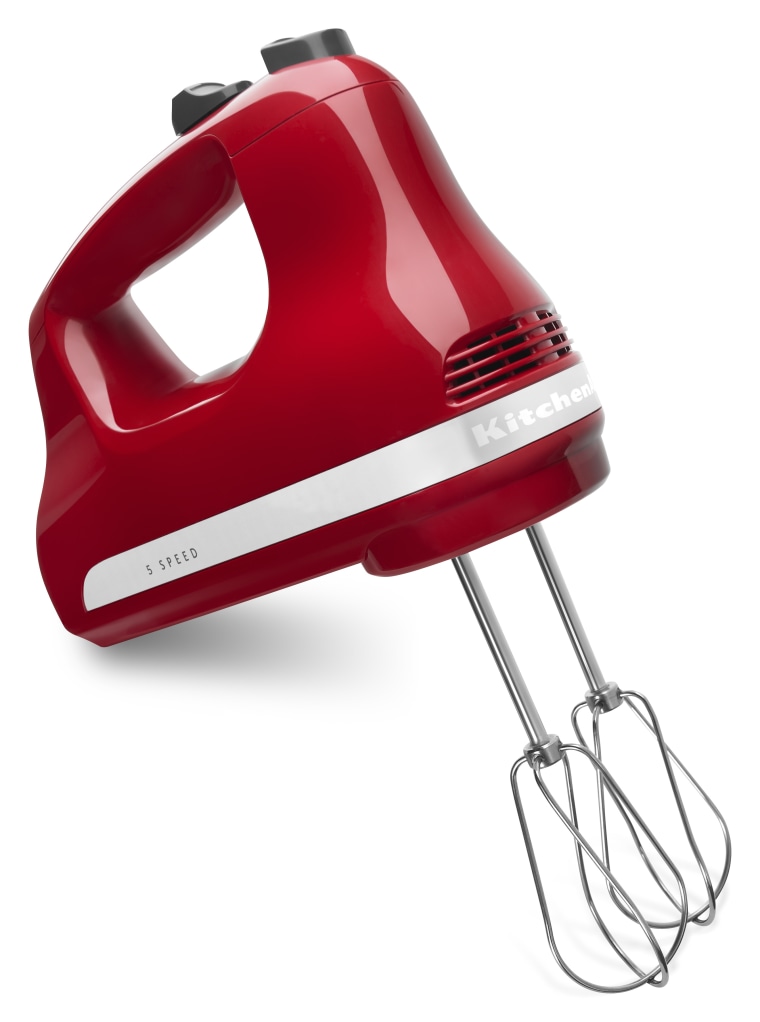 2. Instant Pot multi-use 6-quart pressure cooker, $100, Amazon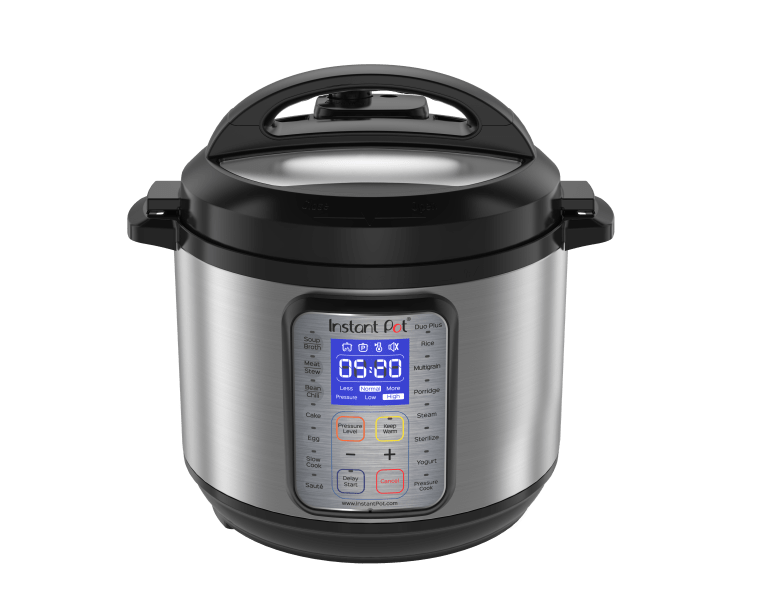 3. Cuisinart stainless steel knife set, $44, Amazon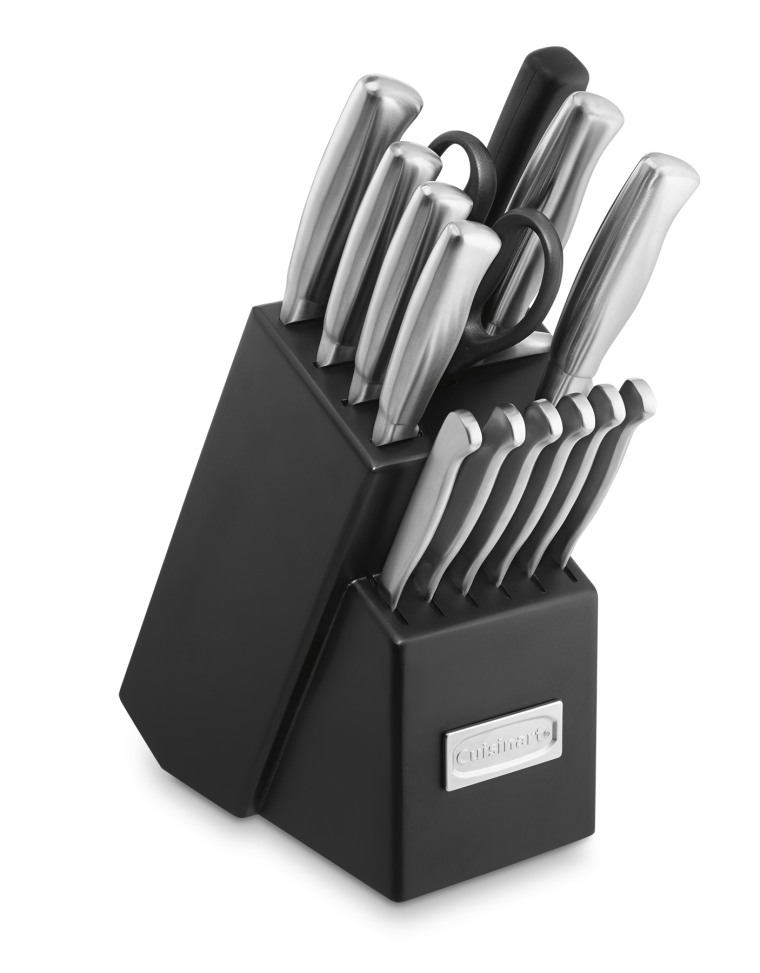 4. Fox Run marble rolling pin, $18, Amazon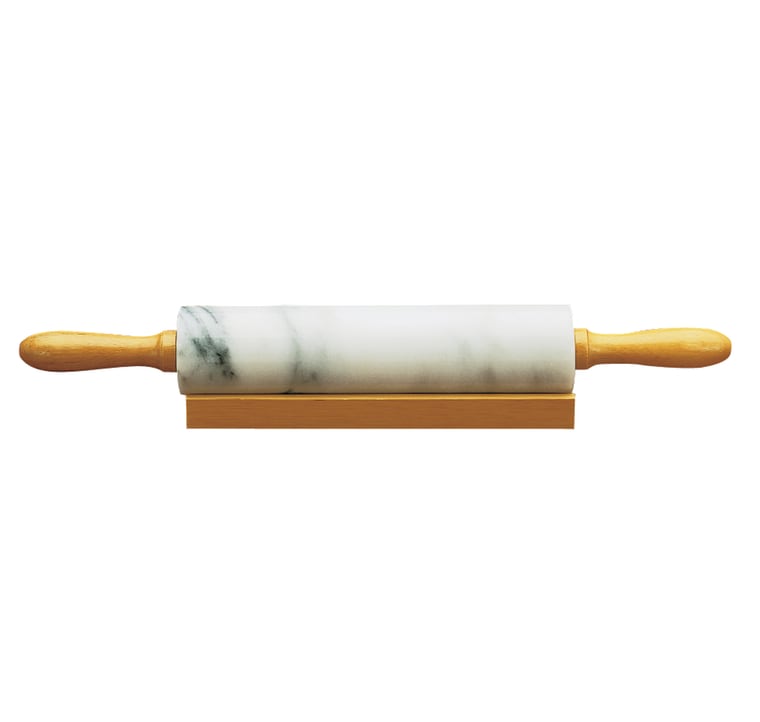 5. Paderno World Cuisine vegetable spiral slicer, $23, Amazon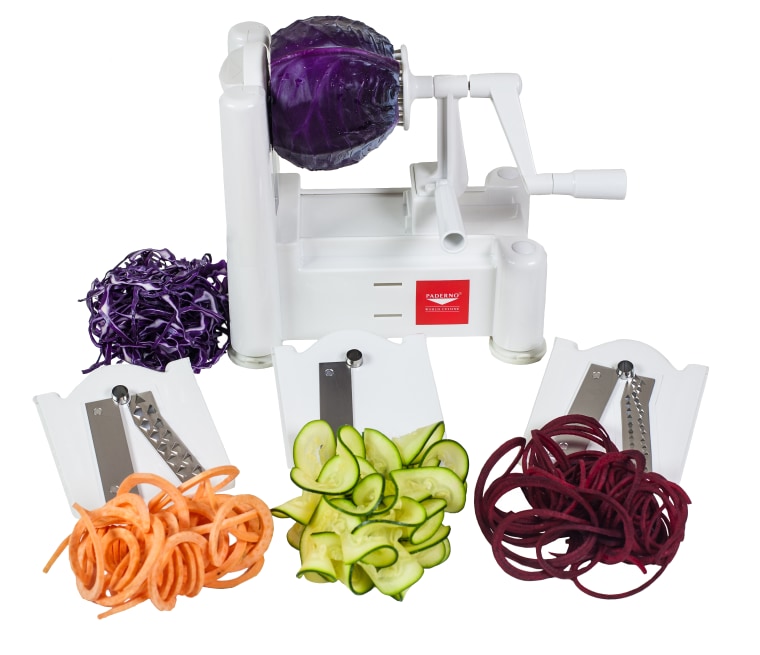 6. Hamilton Beach 10-cup food processor, $37, Amazon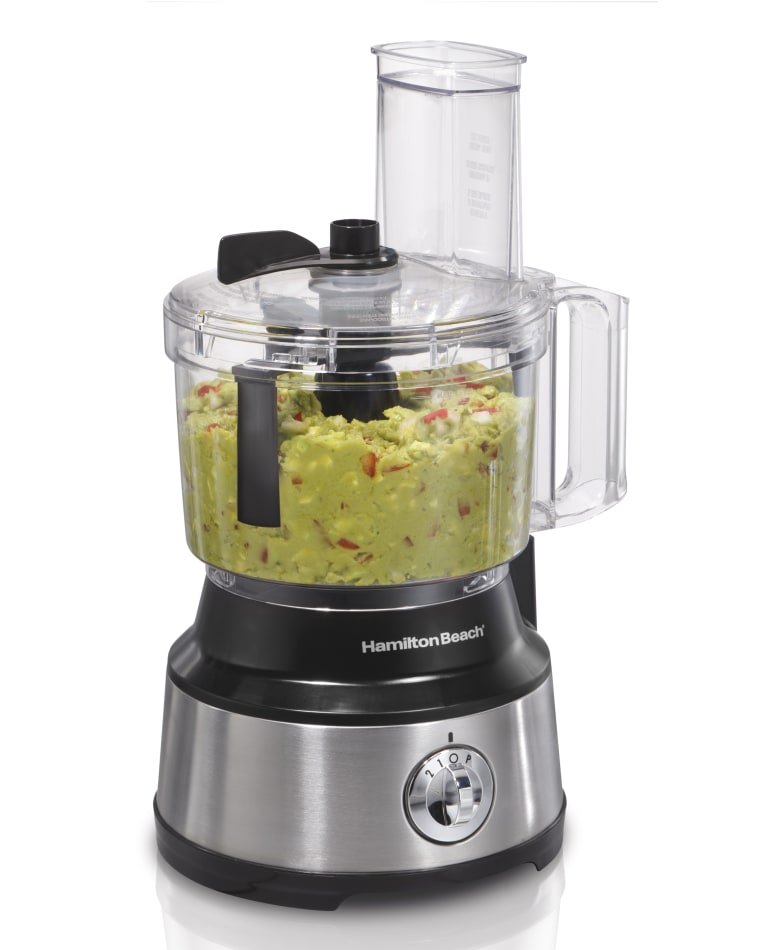 7. Pyrex glass measuring cup set, $15, Amazon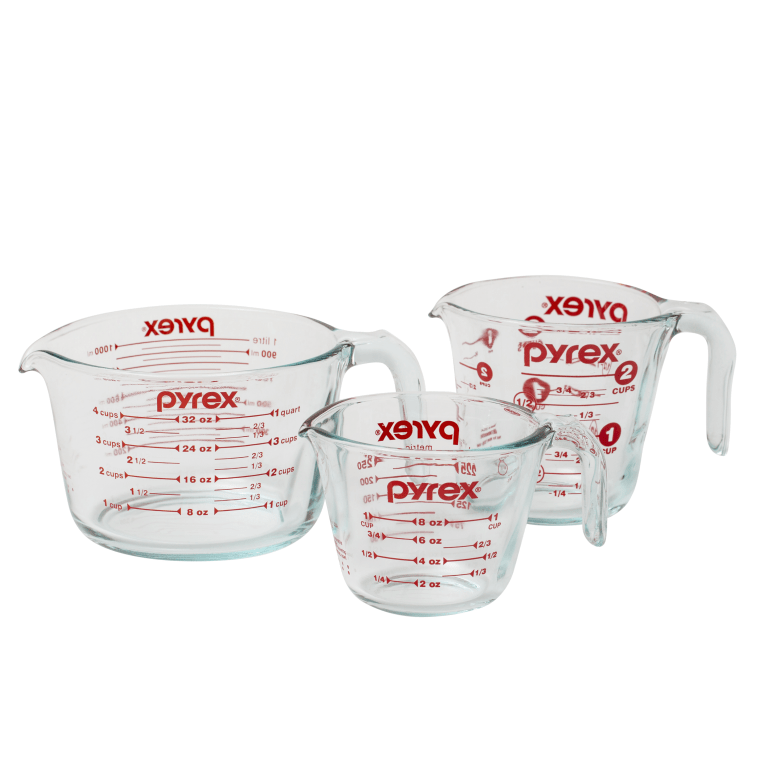 8. Oster cordless electric wine bottle opener, $17, Amazon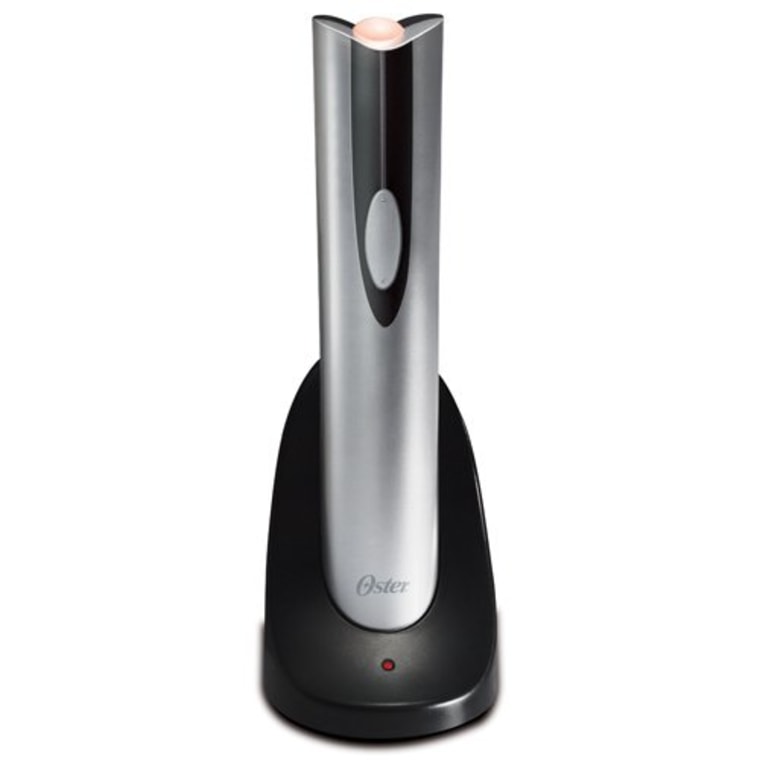 9. Lodge cast iron skillet, $16, Amazon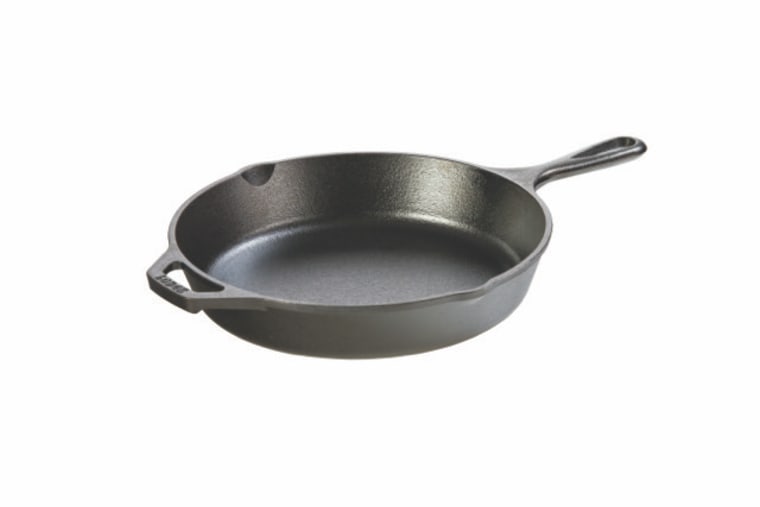 10. OXO mixing bowl set, $25, Amazon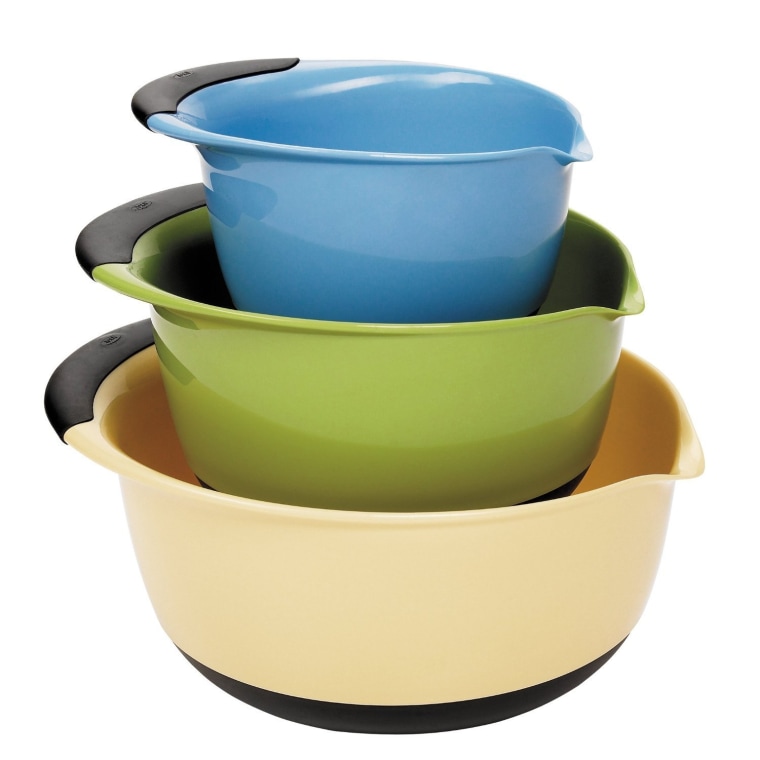 11. Glasslock 18-piece container set, $45, Amazon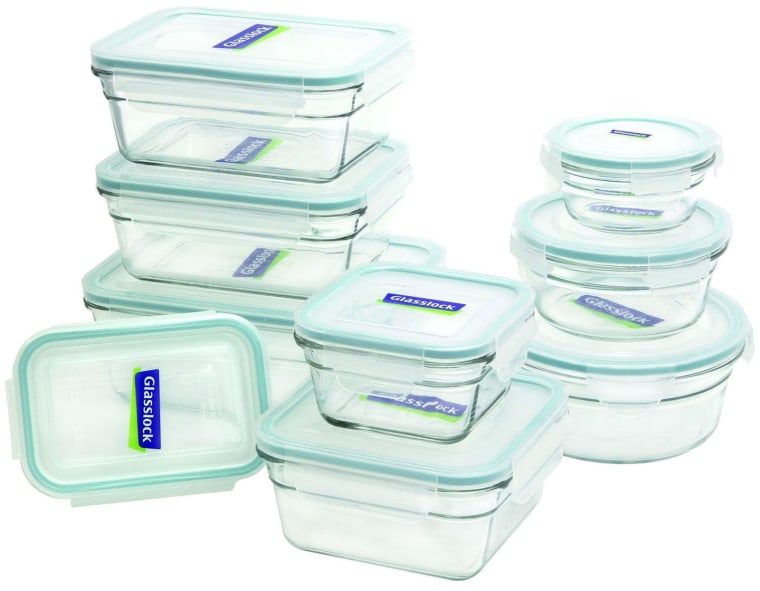 12. Calphalon non-stick bakeware set, $30, Amazon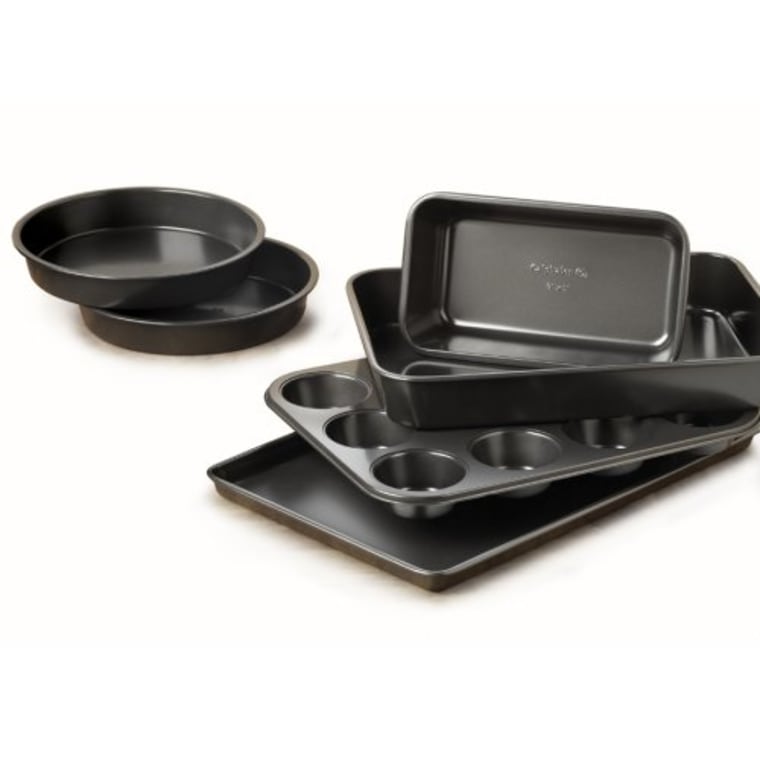 13. Artisan silicone baking mats, $14, Amazon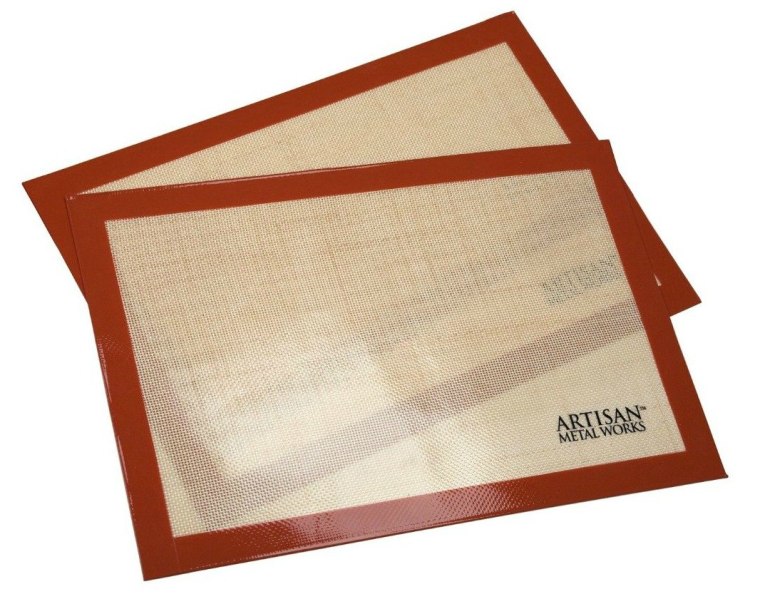 14. Magic Bullet Nutribullent blender, $64, Amazon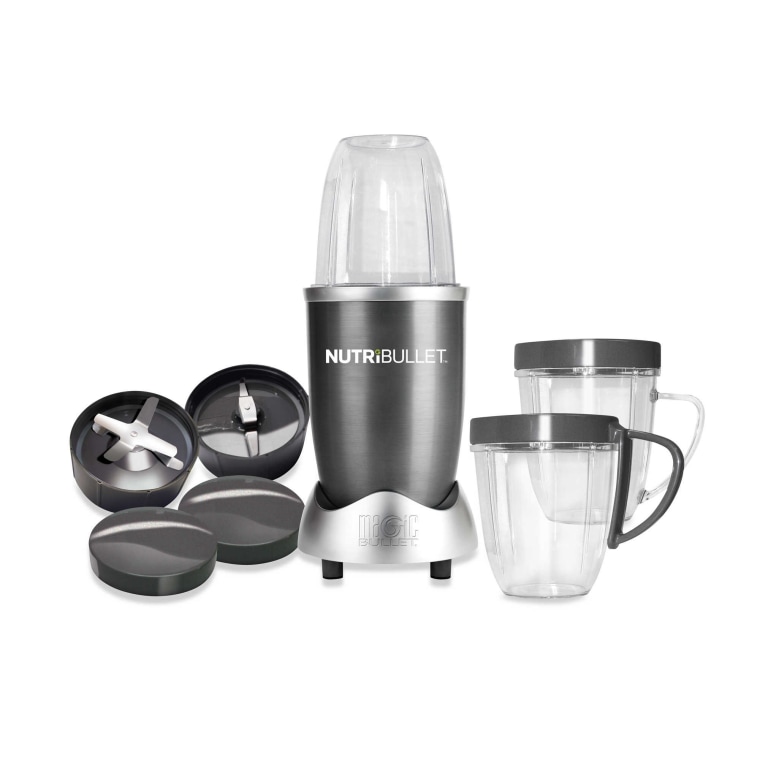 15. Black + Decker 4-slide toaster, $30, Amazon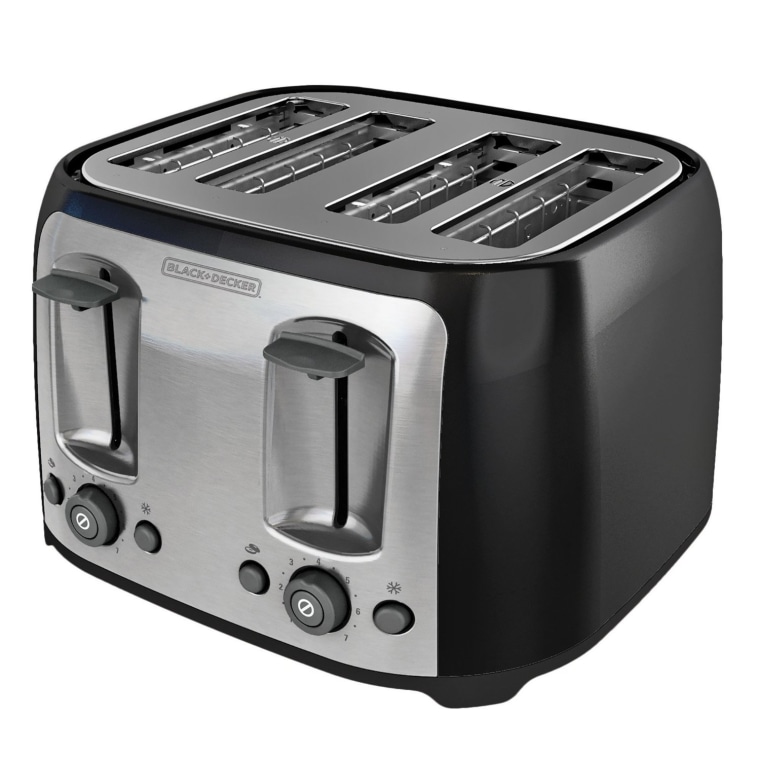 16. Totally Bamboo cutting board set, $13, Amazon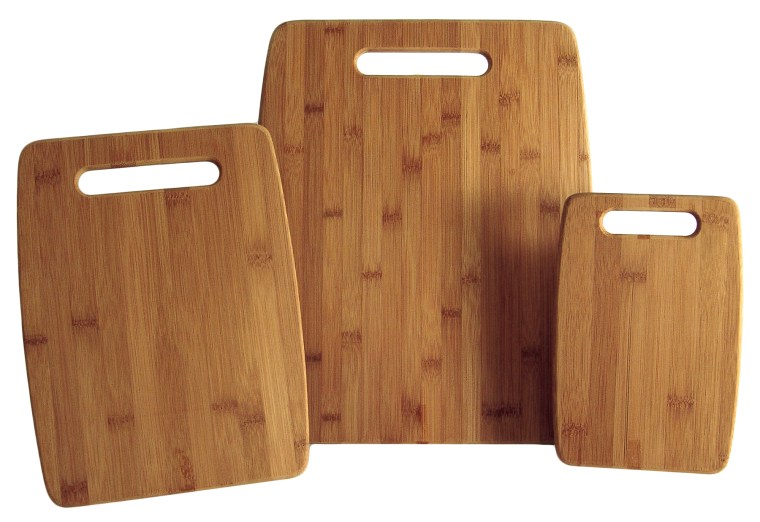 17. Mr. Bar-B-Q stainless steel barbecue set, $18, Amazon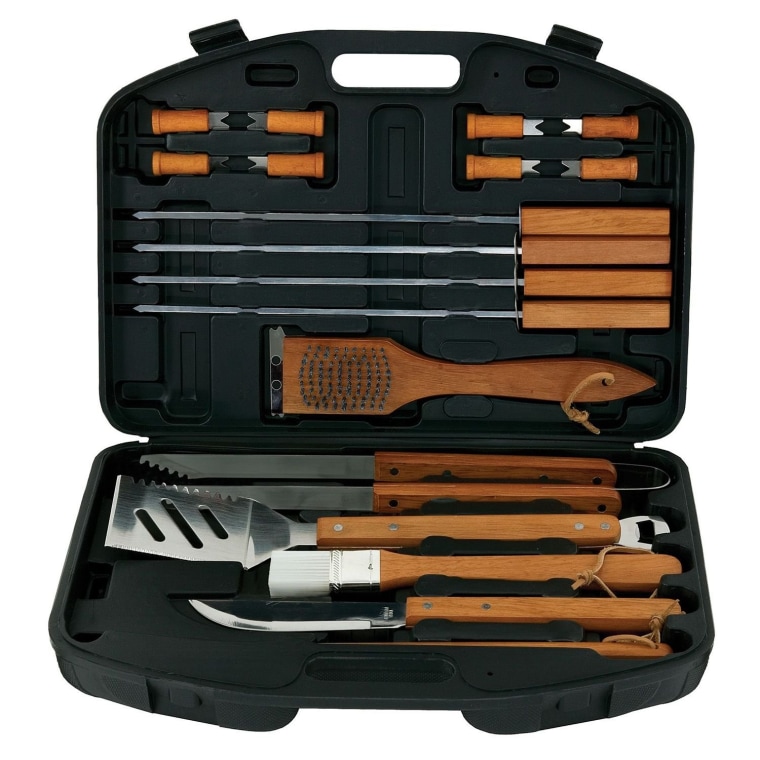 18. Libbey cocktail mixology set, $25, Amazon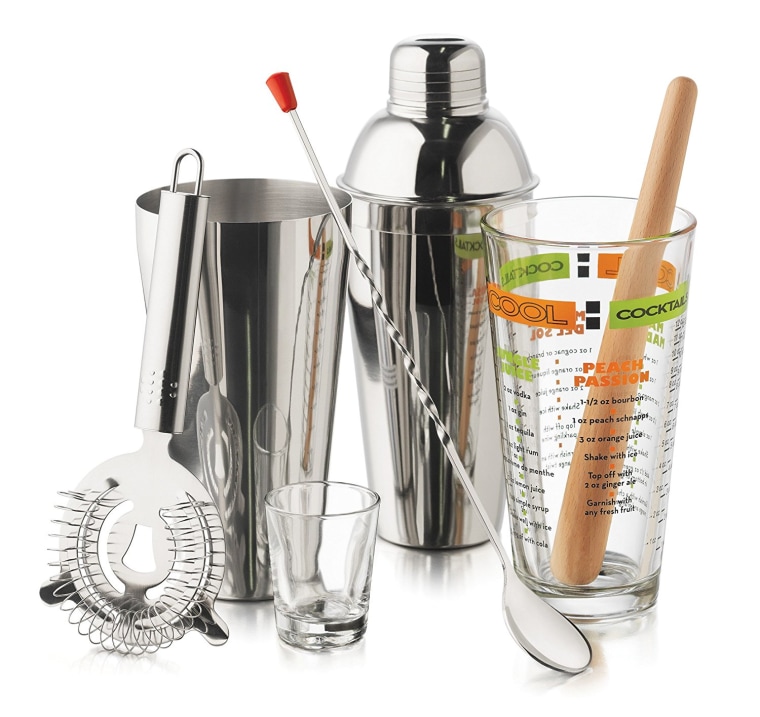 19. Wilton spatula set, $7, Amazon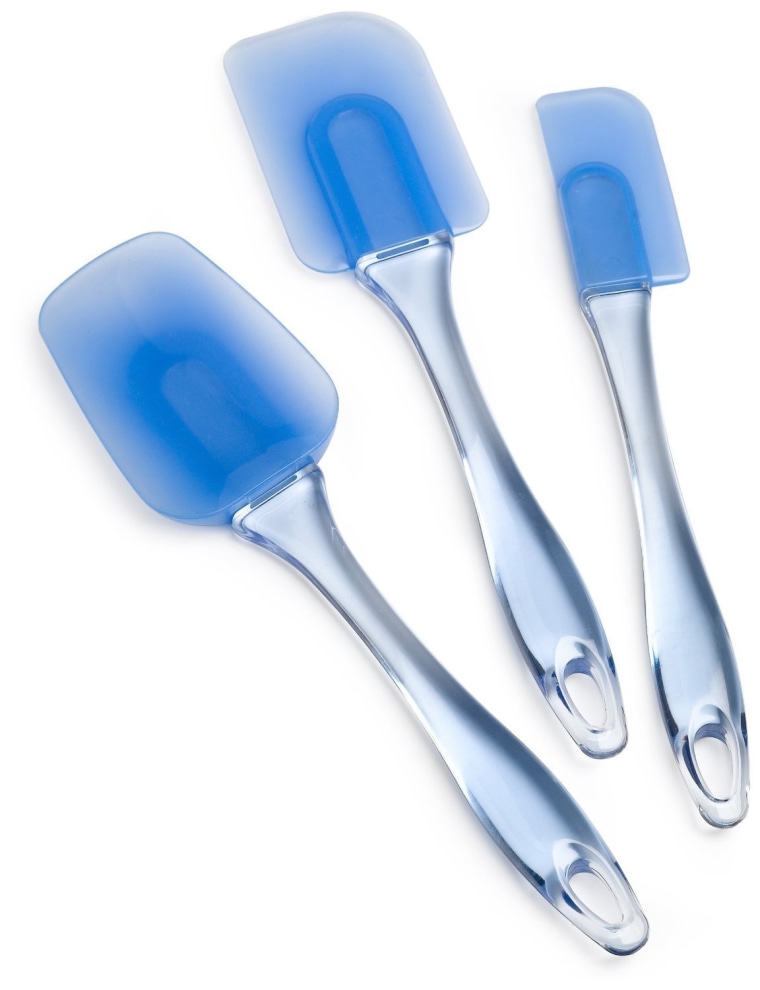 20. Presto Belgian waffle maker, $43, Amazon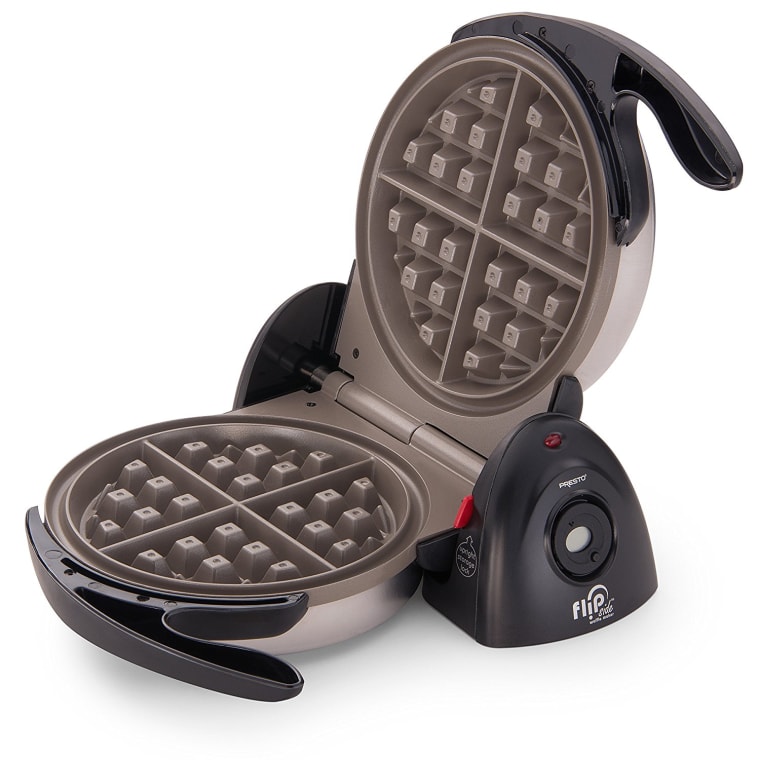 Does the happy couple already own all the small appliances and kitchen utensils they'll ever need? These one-of-a-kind gifts will make cooking, entertaining and living together as a married couple extra fun.
For design admirers: Macy's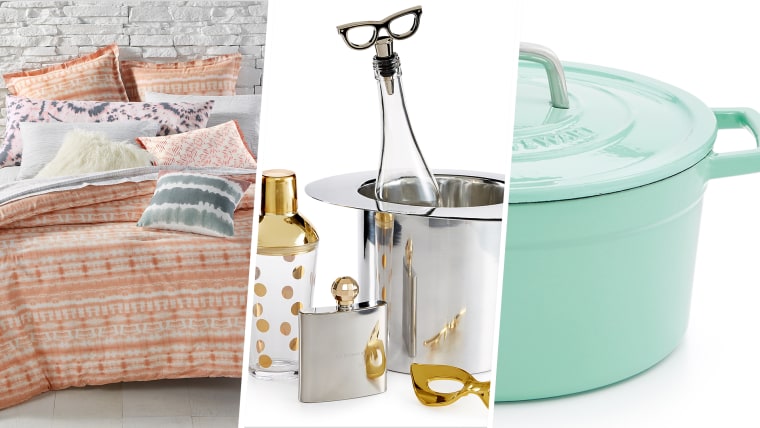 1. Martha Stewart Collection 6-quart cast-iron pot, $180, Macy's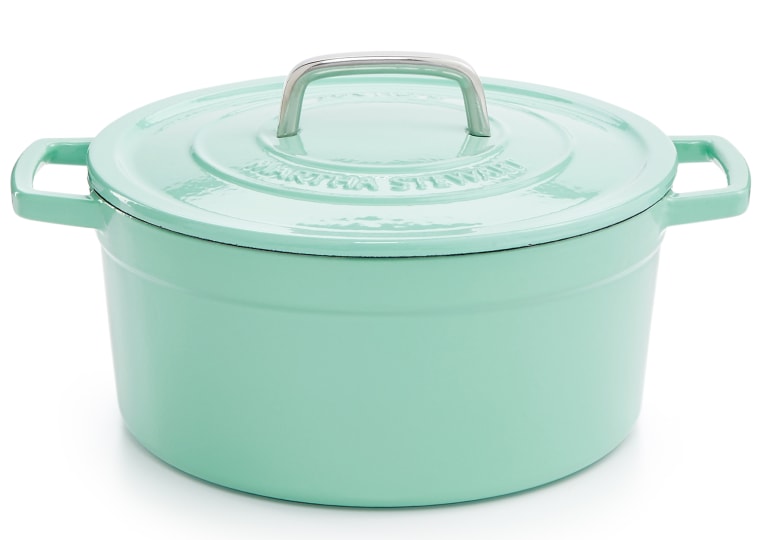 No one does cooking in style quite like Martha Stewart, whose eponymous line of pots, pans and everything in between is as chic as it is practical.
2. BCBGeneration Ocean Waves bedding collection, $30-$220, Macy's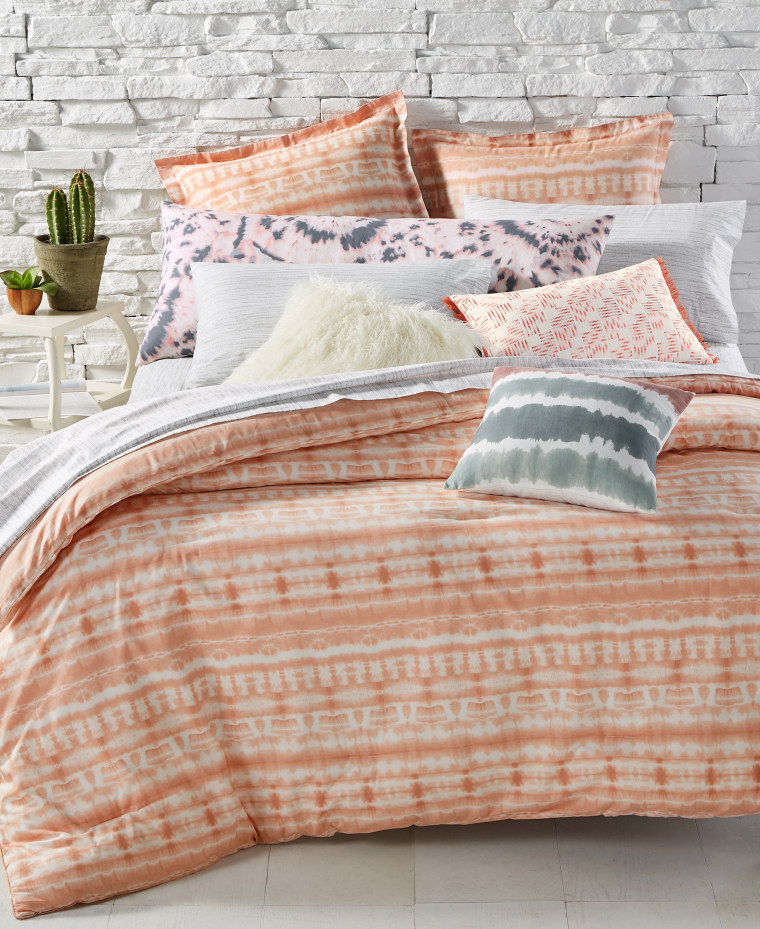 Leave it to the dressmaker to design bedding that makes a statement, like this vibrant, tropical-inspired set that'll remind newlyweds of their beach honeymoon.
3. Kate Spade Two of a Kind bar collection, $40-$80, Macy's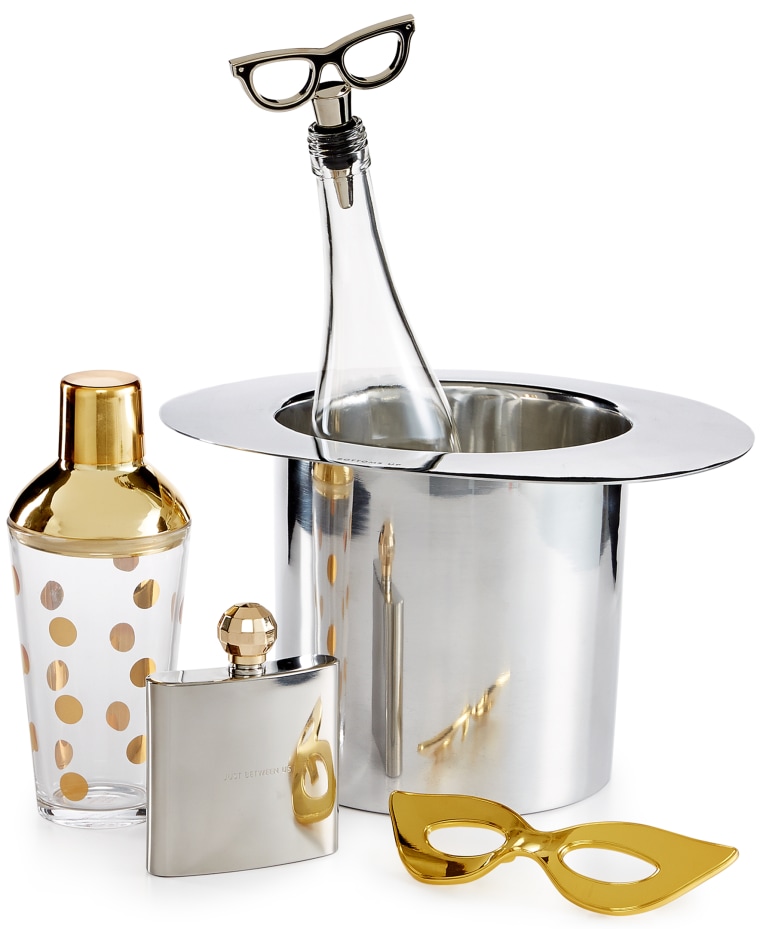 Know a pair who loves to entertain? Take their home bar set-up to the next level with pieces from Kate Spade's fashionable collection of metal barware.
For passionate foodies: Sur la Table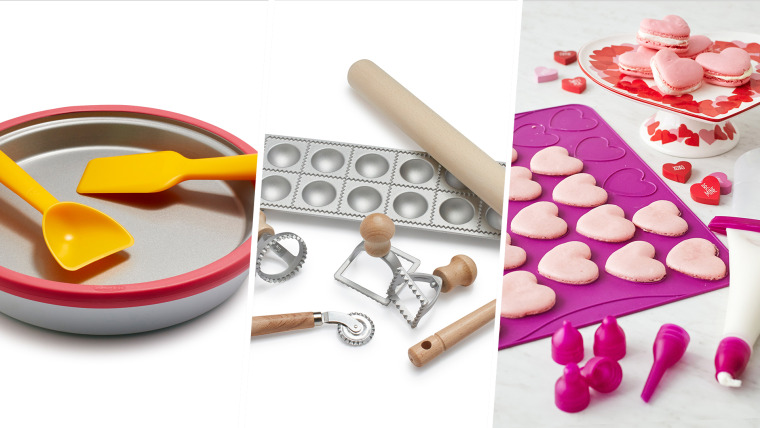 4. Chef'n Sweet Spot ice cream maker, $50, Sur la Table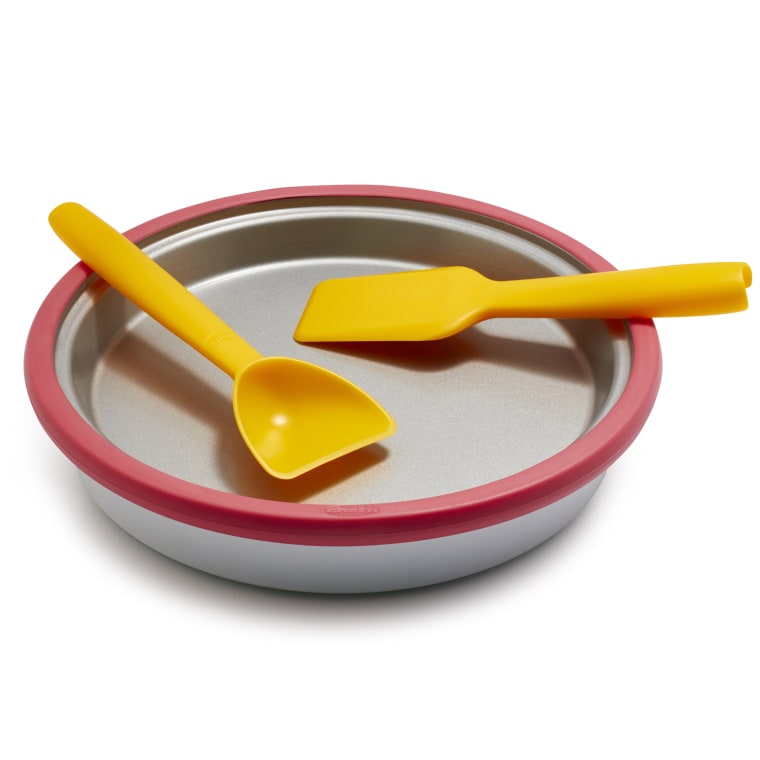 This compact ice cream maker is perfect for apartment dwellers with a sweet tooth. Simply freeze the plate, pour on an ice cream base and homemade scoops will be ready in 30 minutes!
5. Eppicotispai ravioli and tortellini starter set, $60, Sur la Table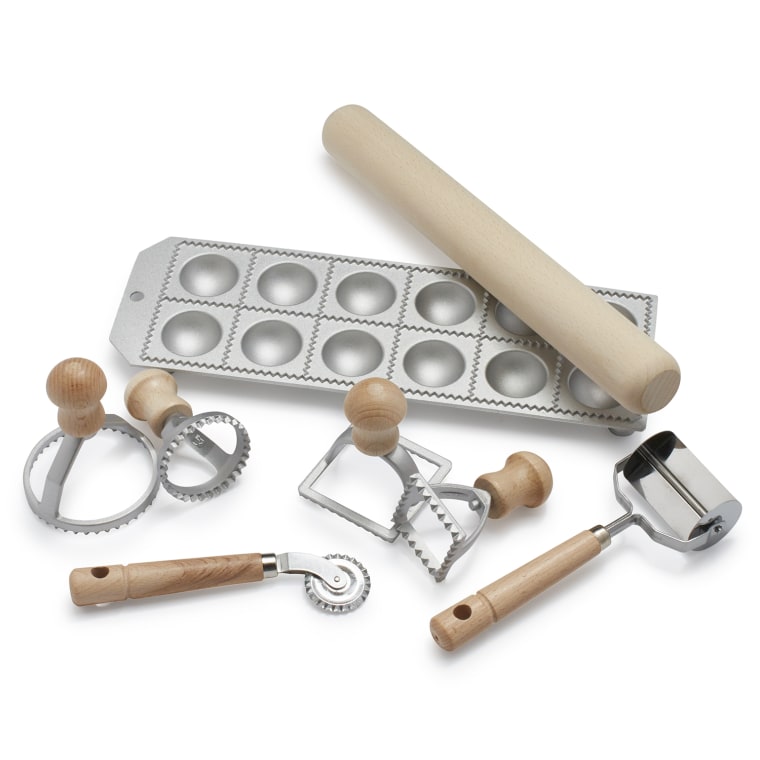 The eight-piece pasta-making set comes with everything a couple needs to do a delicious date night at home. All that's missing is a bottle of wine.
6. DIY macaron kit, $30, Sur la Table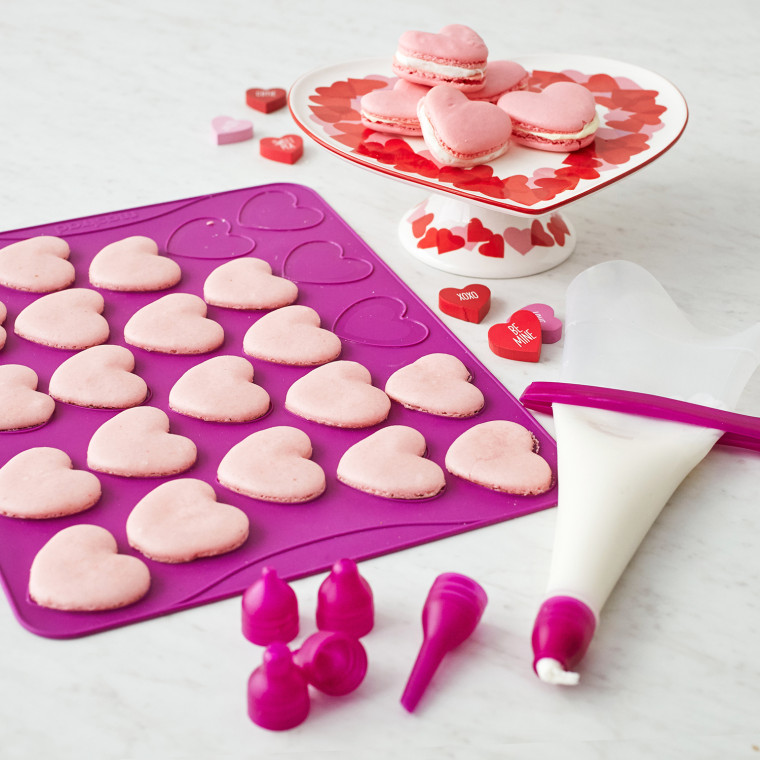 With heart-shaped guides stenciled onto a silicone mat, plus a variety of decorating tips, this macaron-making kit takes the guess-making out of the notoriously tricky French cookies.
For stylish entertainers: Crate & Barrel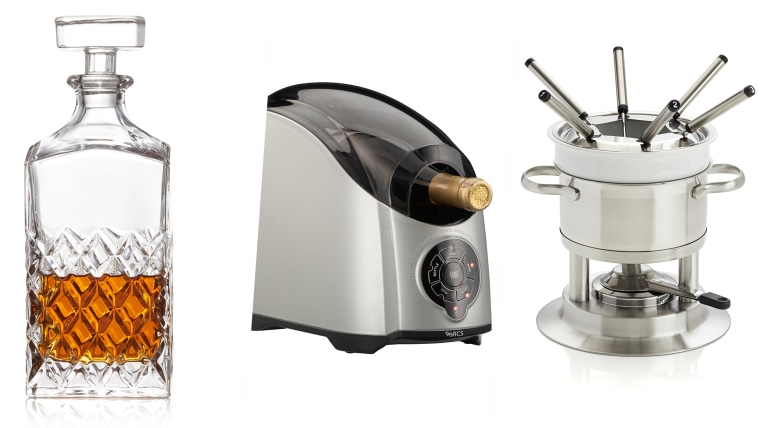 7. Rapid beverage chiller, $90, Crate & Barrel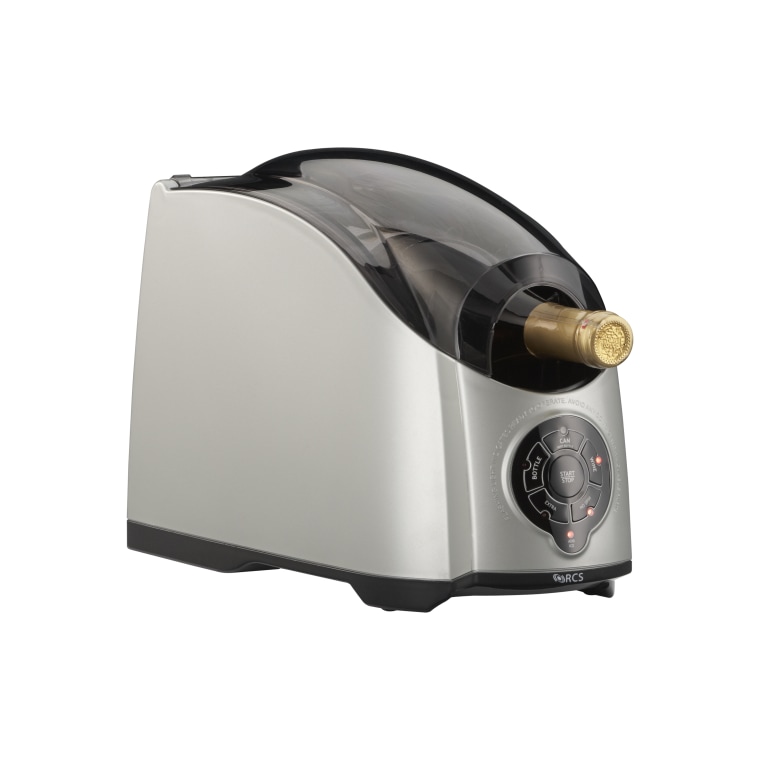 The high-tech device cools bottles in a flash which is ideal for couples who love to unwind after a long day with some vino.
8. Swissmar stainless steel fondue set, $90, Crate & Barrel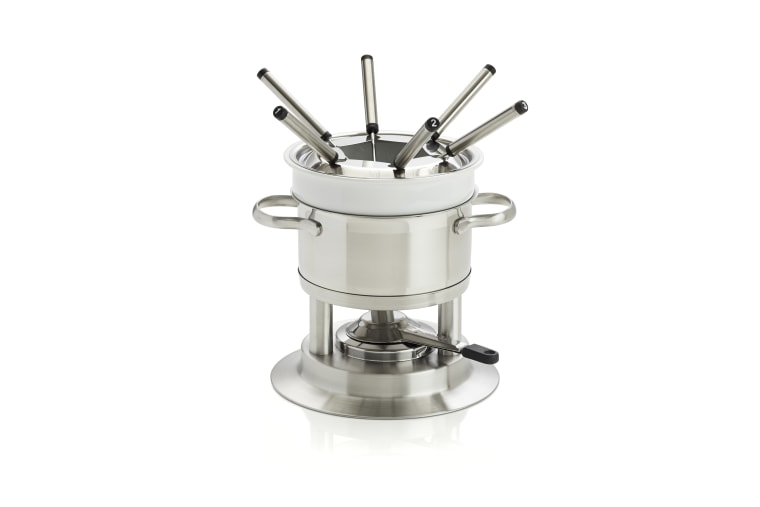 This is not your grandma's fondue set! Crafted from stainless steel, Swissmar's all-in-one-set is a fun throwback dining experience in a more modern design.
9. Hatch cut glass decanter, $35, Crate & Barrel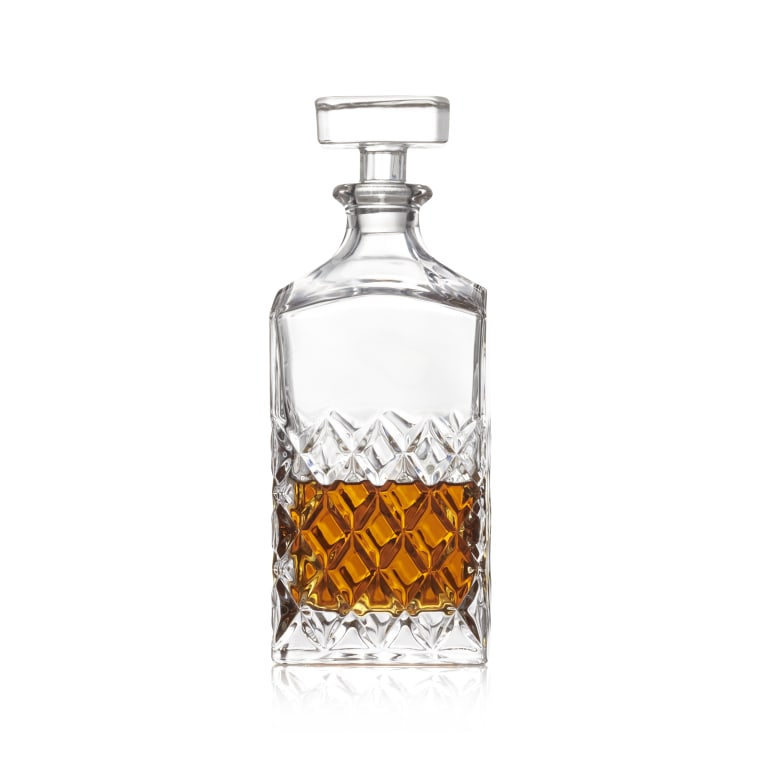 Crate & Barrel's crosshatched decanter is an elegant, timeless addition to the home bar setup of any brown liquor-loving pair.
For new homeowners: West Elm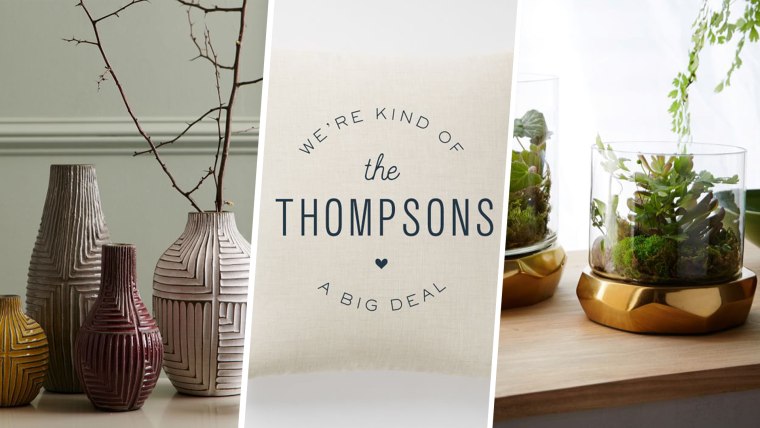 10. Happily Ever After personalized pillow covers, $29, West Elm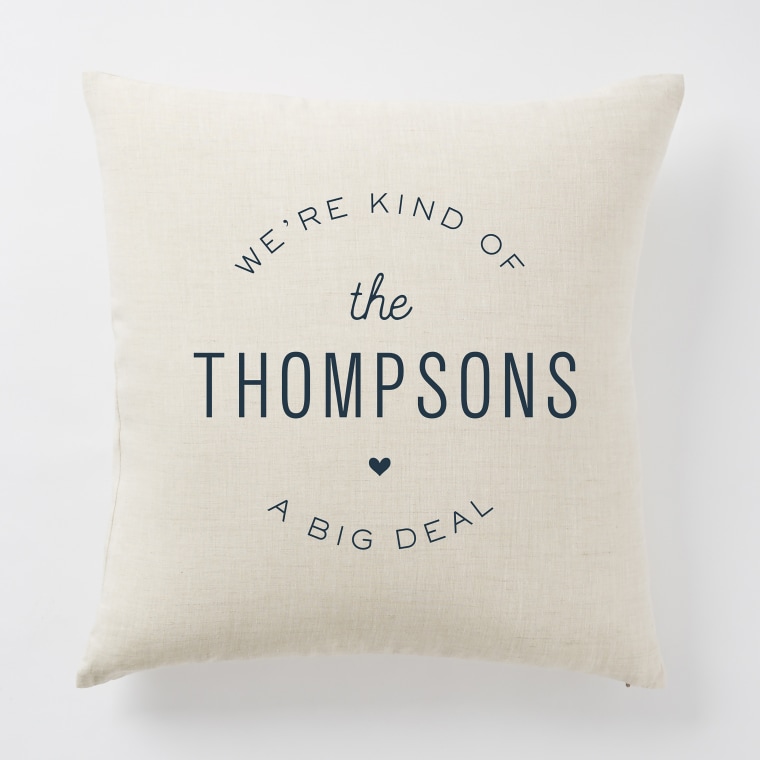 These customizable pillow covers are the perfect way to commemorate their big day.
11. Roar + Rabbit freeform terrariums, $69, West Elm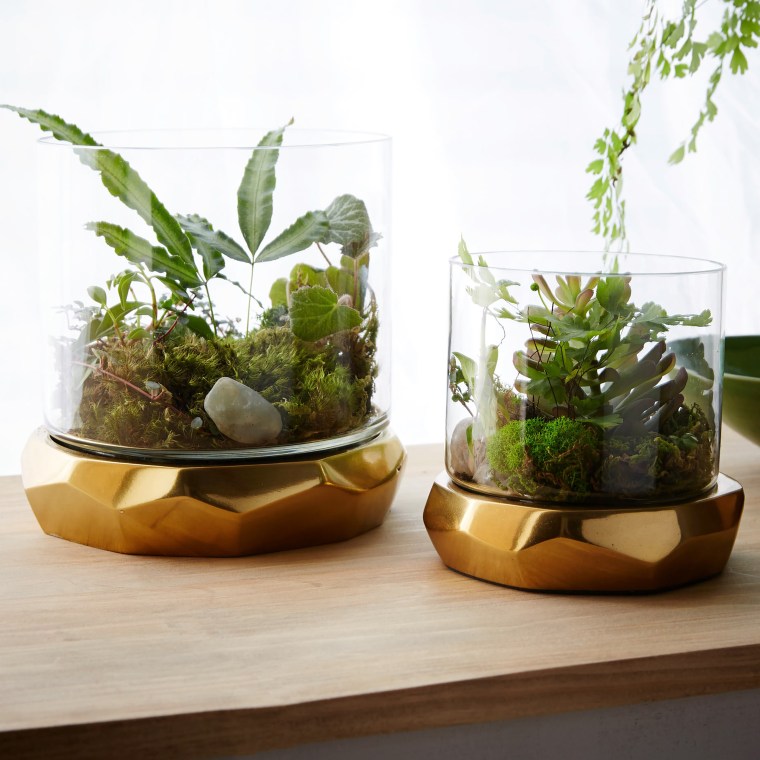 Nothing brightens up a home like a plant. Pop some succulents into these faceted brass terrariums and gift the twosome a statement-making piece of decor.
12. Linework vases, $19-$49, West Elm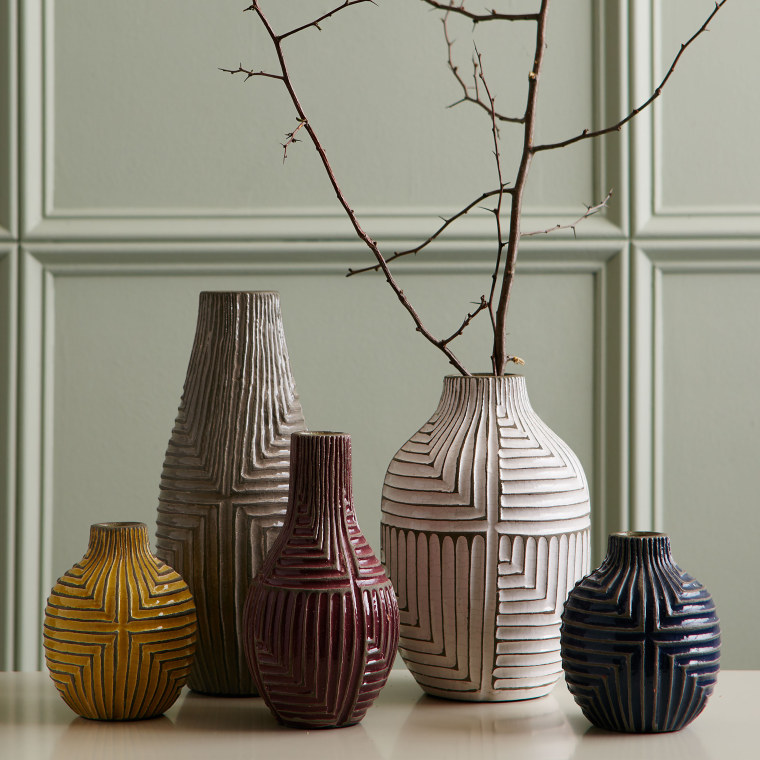 These terracotta vases — available in a variety of shapes and heights — get their intricate design and texture from hand-carving and glazing.