Just like finding the perfect person to marry, finding the perfect engagement ring can be a real challenge. There are so many different shapes, cuts and sizes from which to choose and each has their own characteristics and perks.
Whether you're hoping to get engaged soon, thinking far into the future or just like looking at beautiful rings, it's never too early to design the engagement ring of your dreams.
"The setting isn't as important as the center diamond. No two diamonds are the same and each of them has their own unique personality that has to complement your personality," Caryn Alpert, graduate gemologist and vice president of XIV Karats in Beverly Hills, California, told TODAY Style. "Once you find your perfect diamond, then you can figure out how to set it and dress it to show its best features."
According to Alpert, it may be wise to design your wedding band at the same time as your engagement ring so they work together on your finger. If you wait until closer to the big day to pick a wedding ring, there's a risk that the two rings won't sit flush against each other on the finger.
"Always get a GIA-certified diamond," said Alpert. The GIA (Gemological Institute of America) has a higher standard for examining diamonds and if a diamond is certified by them, it has a higher quality and value.
The four C's: cut, clarity, color, carat
According to Tiffany & Co., the four things to look for when diamond shopping are cut, clarity, color and carat, which will inform the overall look of the diamond.
Cut: The cut is the shape into which the diamond is formed. For maximum light reflection, Tiffany highlights that the cut should be proportional and symmetrical.
Clarity: "Diamond clarity is a measure of the purity and rarity of the stone, graded by the visibility of these characteristics under 10-power magnification ... Absolutely flawless diamonds are exceedingly rare and priced accordingly," it states on Tiffany's website. Michael O'Connor, a jewelry and style expert, told TODAY Style that one of the growing trends is more included, lower-clarity diamonds. Included diamonds are almost opaque in nature, such as the black diamond that Fergie got engaged with.
Color: Color refers to the natural tint of the diamond. According to Tiffany, many diamonds have a slight yellow or brown tint. Unsurprisingly, the closer to being colorless a diamond is, the rarer it is and thus more expensive.
Carat: Often associated with size of the diamond, a "carat" denotes the physical weight of a diamond. Larger stones will inherently be heavier, which is why they typically have a larger amount of carats. However, carat weight alone doesn't determine a diamond's monetary value — you have to take the other three C's into account.
Now that you know what characteristics to look for in any diamond you pick, here are the variety of different engagement ring shapes to choose.
Round engagement rings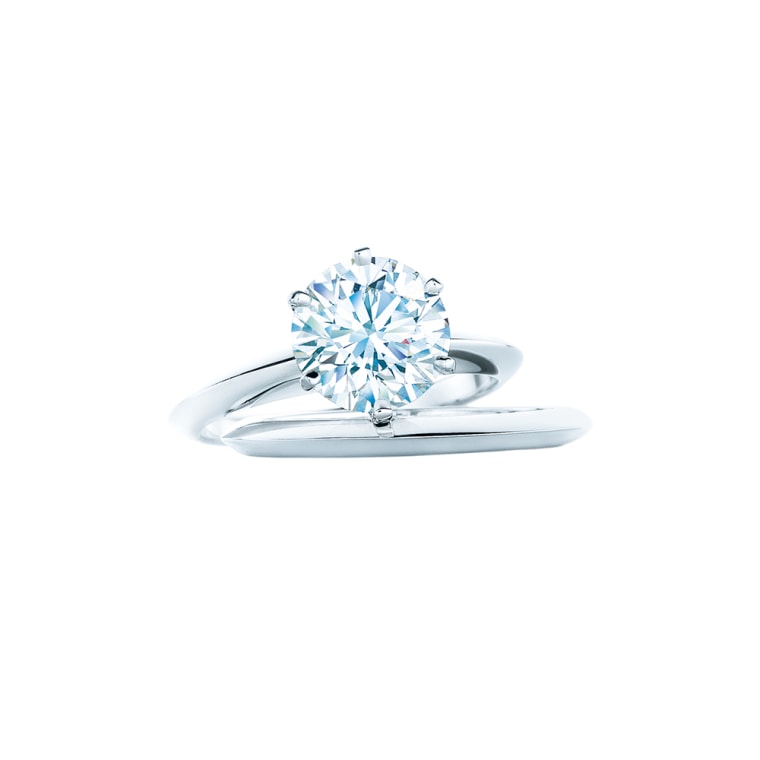 If you're looking for the sparkliest engagement ring you can find, a round cut should be your go-to. Round diamonds account for 60 percent of all engagement rings, according to O'Connor. Alpert calls them the "most traditional, most sought after shape" and "the most brilliant of all the cuts." Their brilliance (read: sparkle) is due to the facets (the cuts on the underside of the stone) being placed strategically so that the diamond can take in and reflect as much light as possible.
Oval engagement rings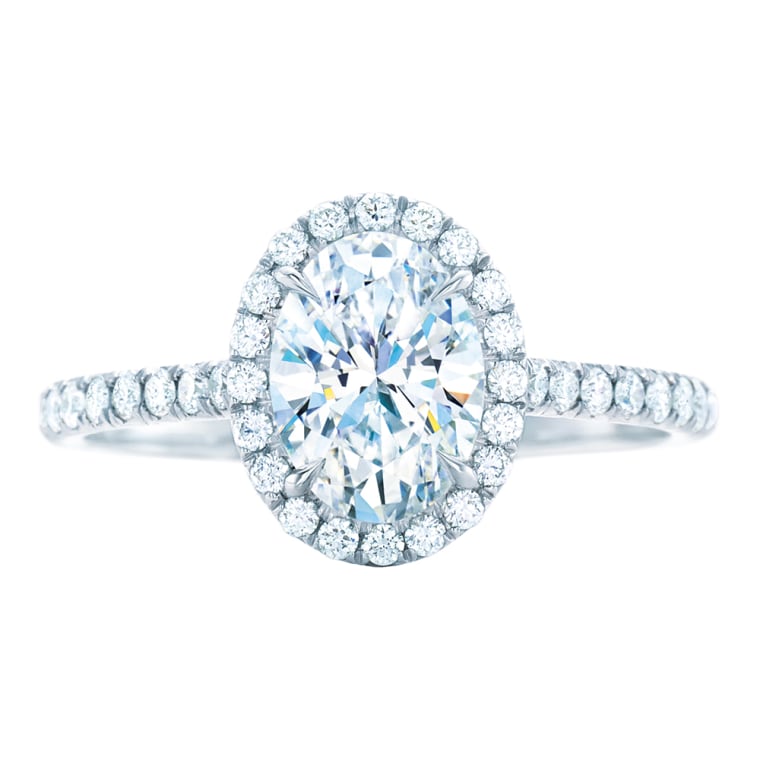 Oval engagement rings are currently the most popular engagement ring shape and have been for the past two to three years. Alpert recommends this shape because they are "very elongating on the hand," which inherently takes up more space on the finger. Both O'Connor and Alpert noted their unique bow-tie formation that can be seen when looking into the stone from above.
Pear shaped engagement rings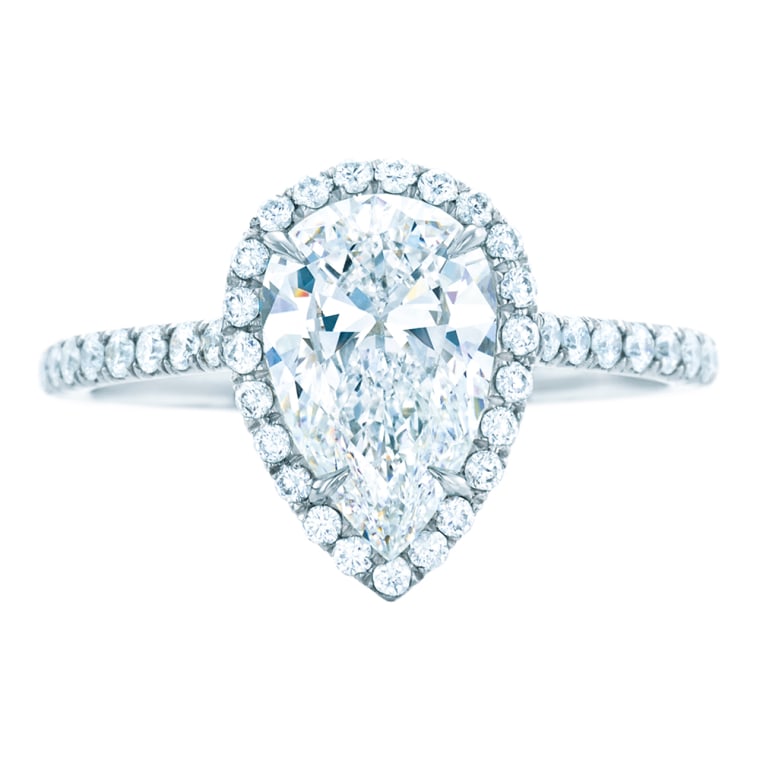 The pear shape can best be described as a teardrop shape; it's pointy at one end and rounded on the other. O'Connor pointed out that although it was most popular in the 1950s, celebrity rings, such as Avril Lavigne's and Paris Hilton's, have prompted a comeback for this dated cut. "The perfect pear shape is really subjective since it can be long and skinny or short and fat," Alpert told TODAY.
Marquise engagement rings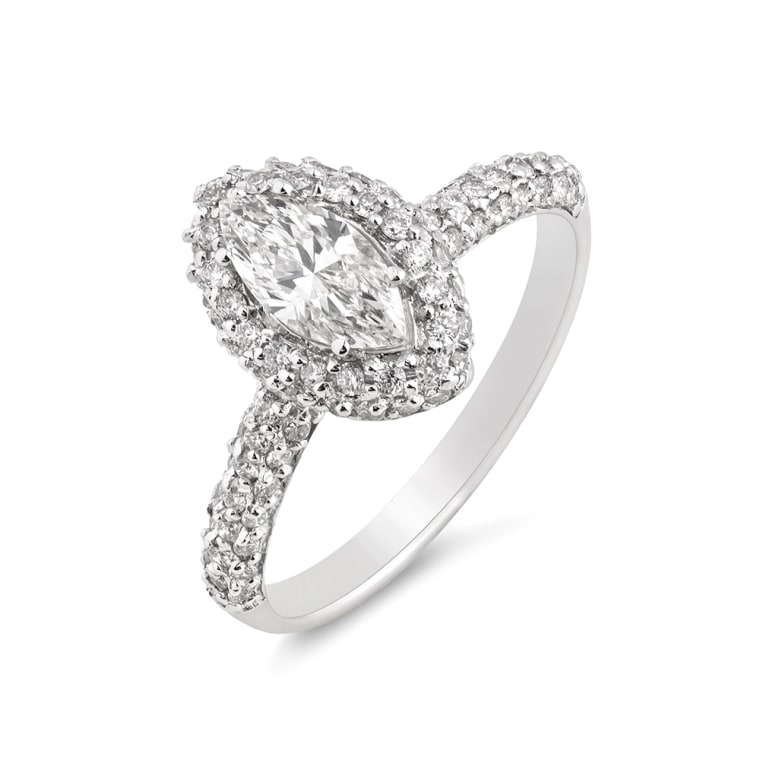 Marquise shaped engagement rings look like a football with delicate pointy tips at both ends. It is also the most elongating shape on the finger. Alpert shared, "because they aren't as popular at the moment, (you) can get really exquisite, incredible stones for less (than other shapes)." Tip: try setting the stone horizontally (sometimes called an "east-west setting") for a more unique look.
Princess cut engagement rings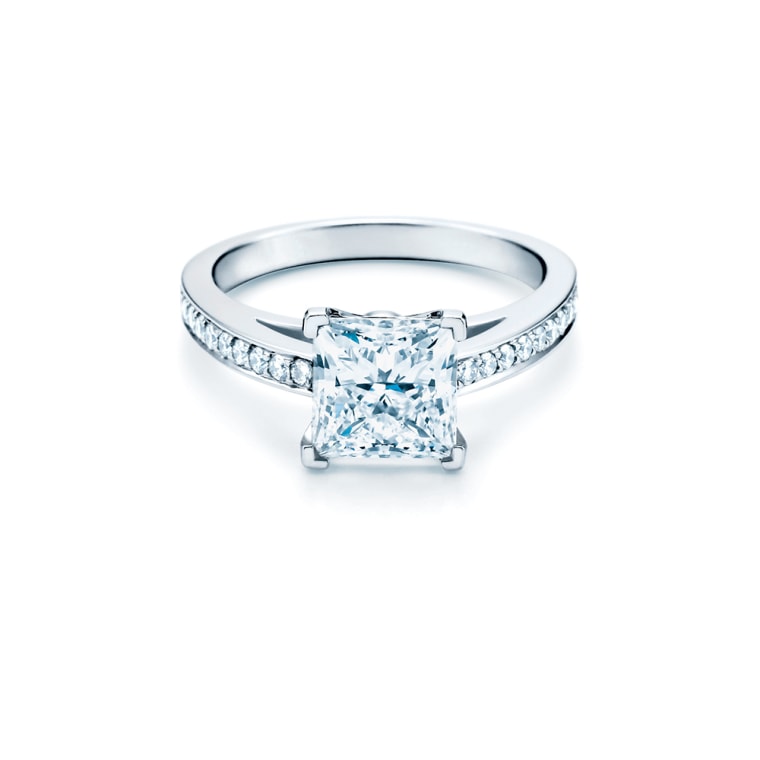 "The princess cut is a square with 90 degree angle corners that is known for its 'X' shape pattern when you look down into the stone," said Alpert. It was most popular during the late 1980s and early 1990s. Alpert warns that, since it is such a statement look, the wearer has to really like that shape before purchasing.
Cushion cut engagement rings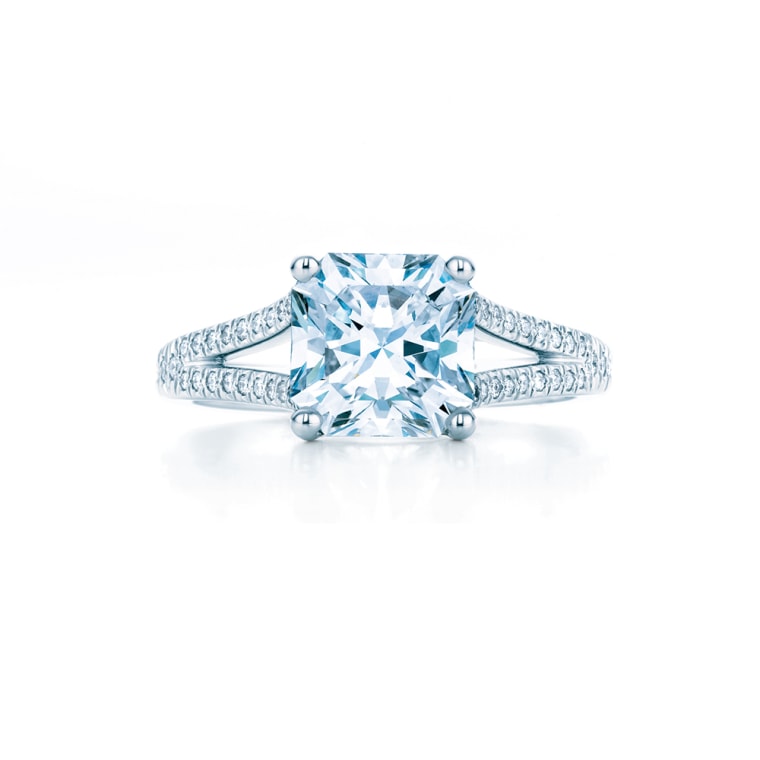 The cushion cut is one of the oldest shapes of diamonds and was the most popular stone throughout the 1990s and 2000s. It was originally cut in this way because it preserved more of the crystal, according to O'Connor. "Think of a cushion on the couch or a pillow. It's a softer more rounded edged square or rectangle shape," described Alpert. It's most suited for those who like the white-light return (Alpert compares this to a lightsaber from "Star Wars") rather than the rainbow effect.
Emerald cut engagement rings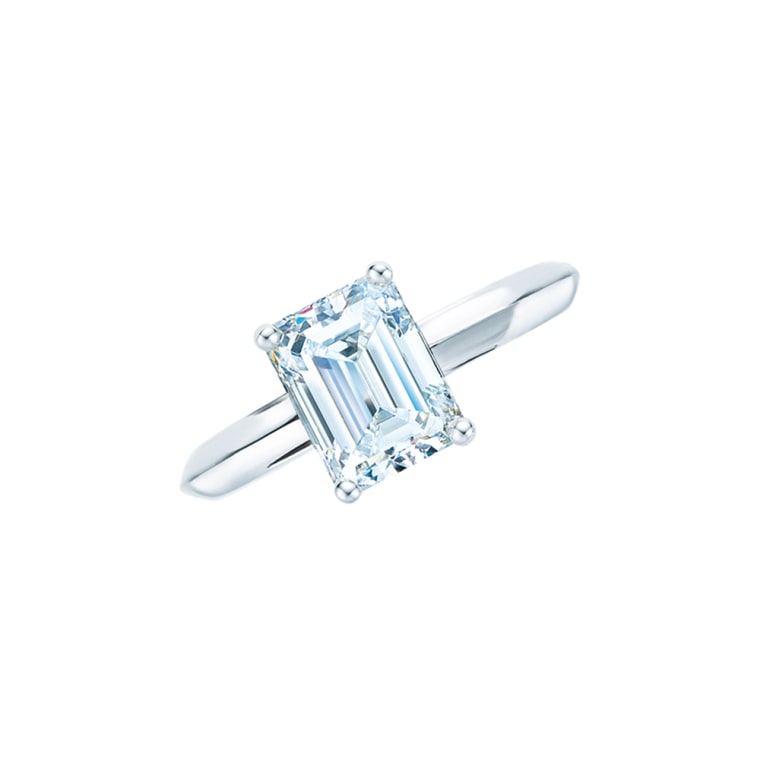 The emerald cut, or rectangle with strong corners, is one of the more classic diamond shapes. It is known for its concentric rectangle faceting within the stone. It gives off a more "subdued, elegant and muted kind of light," Alpert told TODAY. "It is very important for an emerald cut to have high clarity because you will see the imperfections more clearly," said Alpert. "It has to be clean in order to be pretty."
Asher cut engagement rings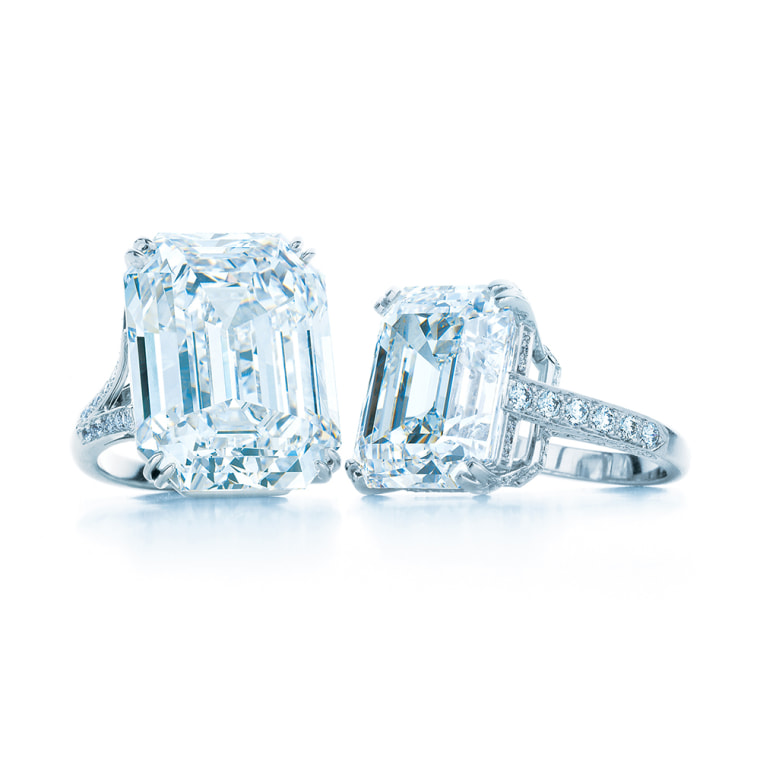 The asher cut can also be known as a square emerald cut. "It you don't like the rectangle shape but like the light of the emerald cut, this is the right cut for you," Alpert recommended. However, she says that they "look much smaller than they weigh."
Heart-shaped engagement rings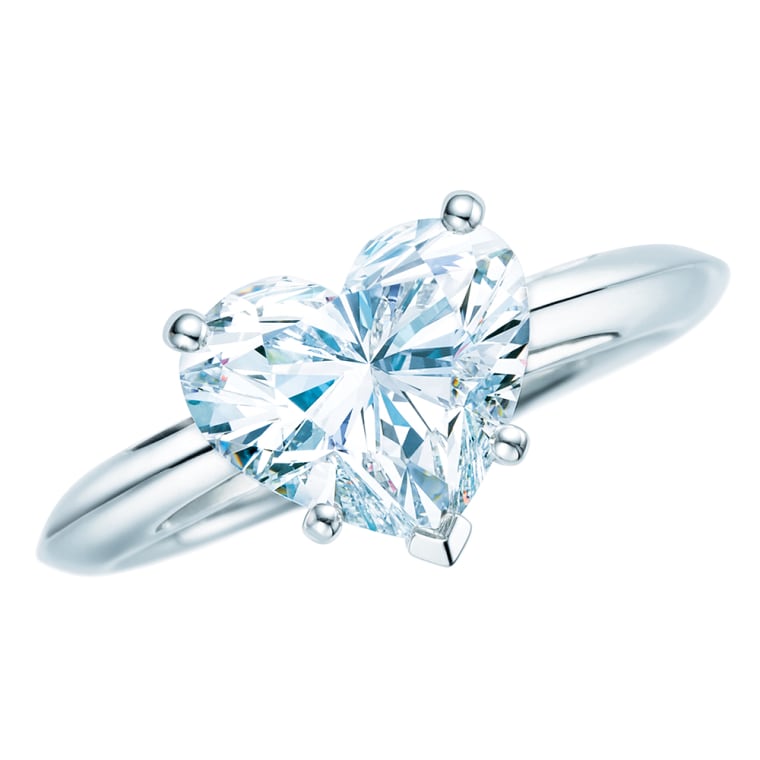 This charming shape is exactly what it sounds like: a diamond cut into the shape of a heart, or "the classic symbol of love," as Tiffany & Co. describes it on their website. It's not one of the shapes that is seen every day, but it has gotten some recognition because Lady Gaga previously had one for her engagement to Taylor Kinney. Alpert suggests that this shape of diamond might be better suited in a necklace rather than a ring.