A crisp November day brought lots of TODAY fans to the Plaza, and our Ambush Makeover team of Louis Licari and Jill Martin were eager to give two lucky ladies a morning filled with some well-deserved pampering.
For Kim Orfanelli, today marked a big milestone: her 60th birthday. To help get the celebration started and make her dreams of an Ambush Makeover come true, Louis and Jill wanted to show Kim just how beautiful she truly is.
Kim has spent the last 6 years caring for her mom who has Parkinson's disease. She hasn't done much with her hair or makeup in that time, but that was all about to change.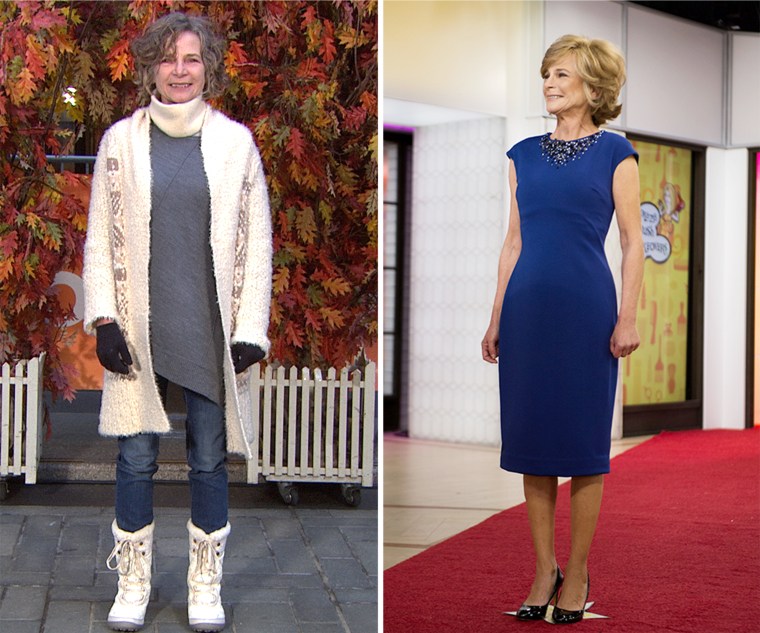 "She's right there," said Hoda as Kim's best friend Sharon had to do a double take when she saw her gorgeous new look.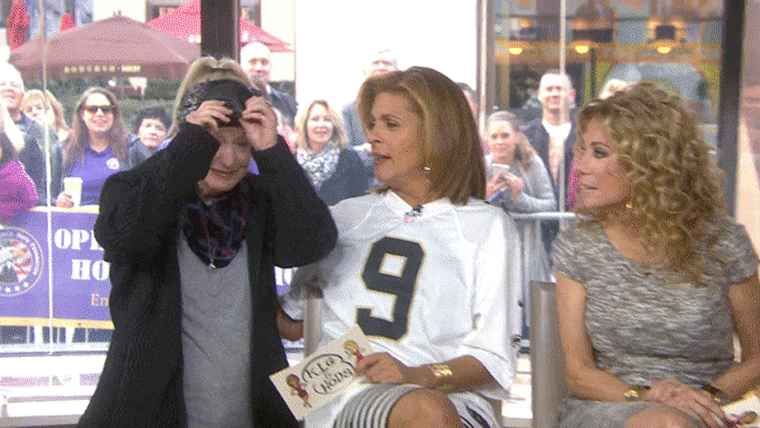 "Oh! Wow!" said a shocked Kim when she looked in the mirror.
She couldn't believe her eyes when she saw how absolutely fabulous she looked.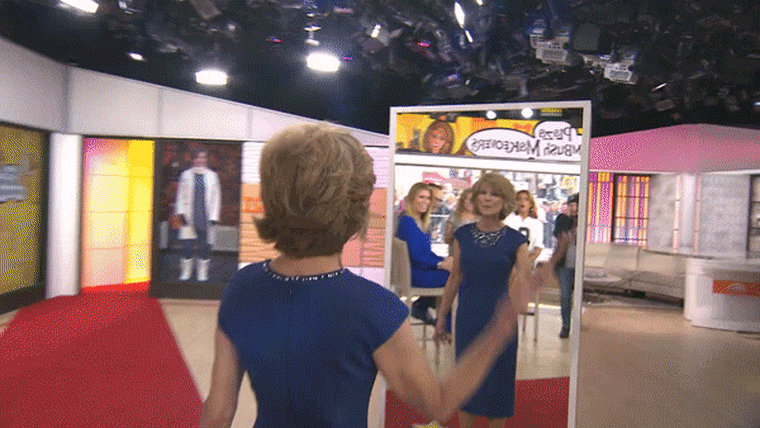 Louis lightened her hair to a honey blond, Arsen Gurgov added in lots of layers and Jill helped her pick out a chic navy dress. The results: Stunning!
RELATED: 'Wowza! Wowza!' Wife celebrates 30th anniversary with a glamorous makeover
And that wasn't all!
Next up was teacher Shellie Puckett whose nickname is "bun lady" as her routine consists of throwing her hair up and heading out the door. Shellie, who went to college at 35, feels this is the first time in her life she's OK with herself and wants to show that to the world on the outside.
A phone call to school saying she was out sick meant our Ambush Makeover team could spend the morning helping her dreams come true.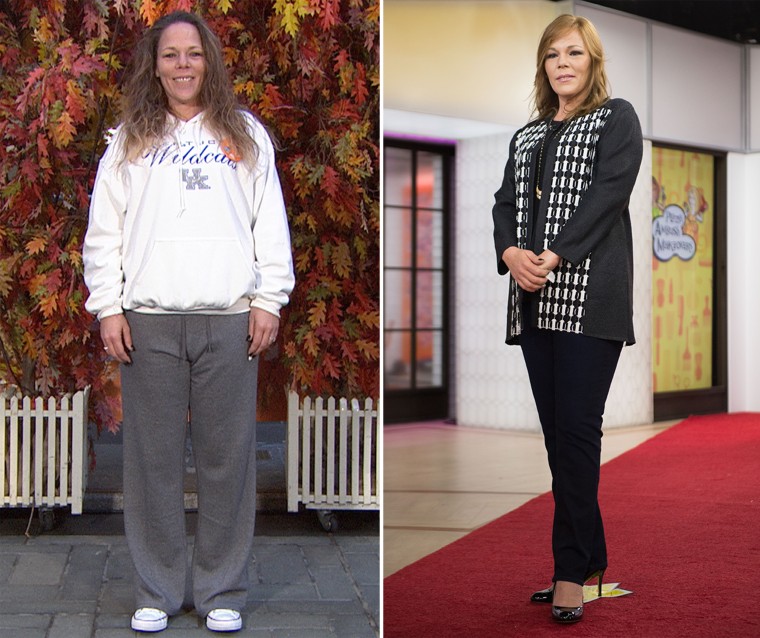 "Oh my gosh!" said Shellie's daughter Morgan as her jaw literally dropped to the floor.
"You don't even look like the same person," added her son Logan.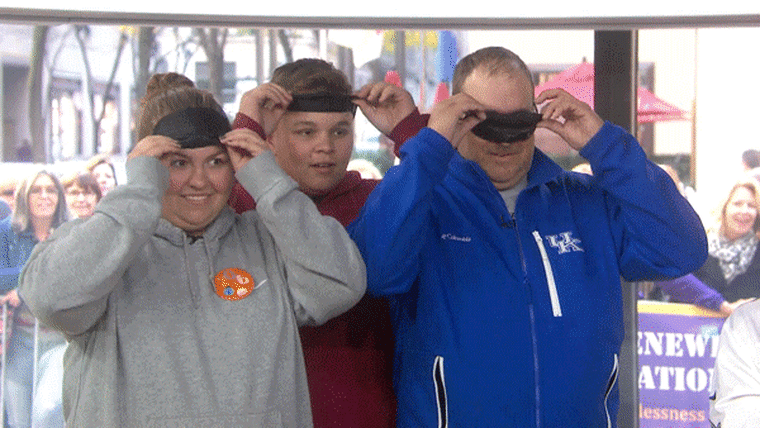 As the mom saw how beautiful she looked, she couldn't help but shed a tear.
For Sheille, Louis lightened her hair to a beautiful caramel color, Edin O'Sullivan gave her some gorgeous makeup and Jill outfitted her in a fabulous statement jacket.
RELATED: See how one woman's hair went from purple to perfect on TODAY
Both ladies look absolutely radiant!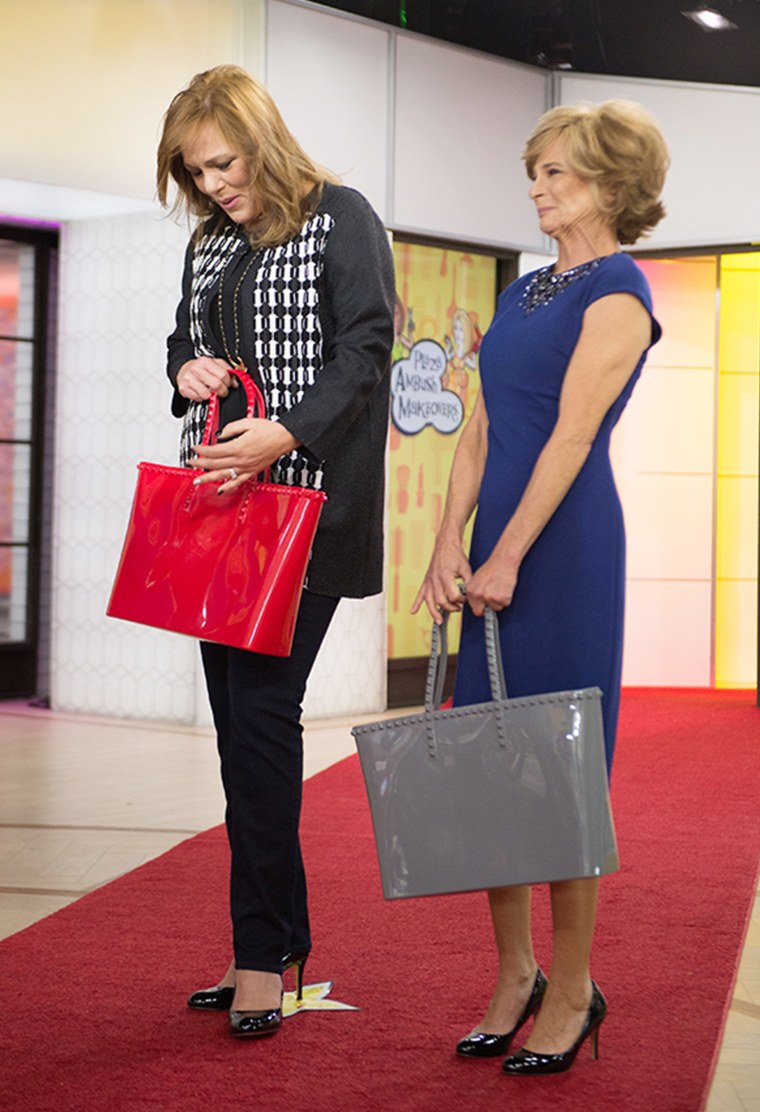 Shop below to find similar items to their stylish new looks:
Vince Camuto Faux-Suede Embellished Shift Dress, $88, Macy's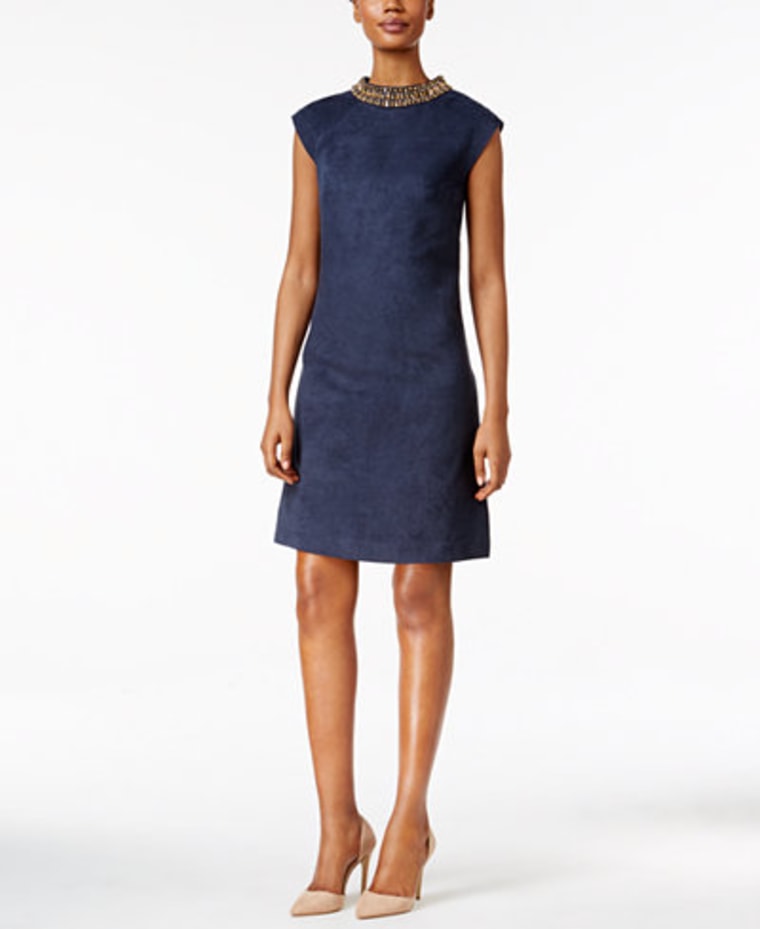 Patterned Charla Cardigan, $119, Chico's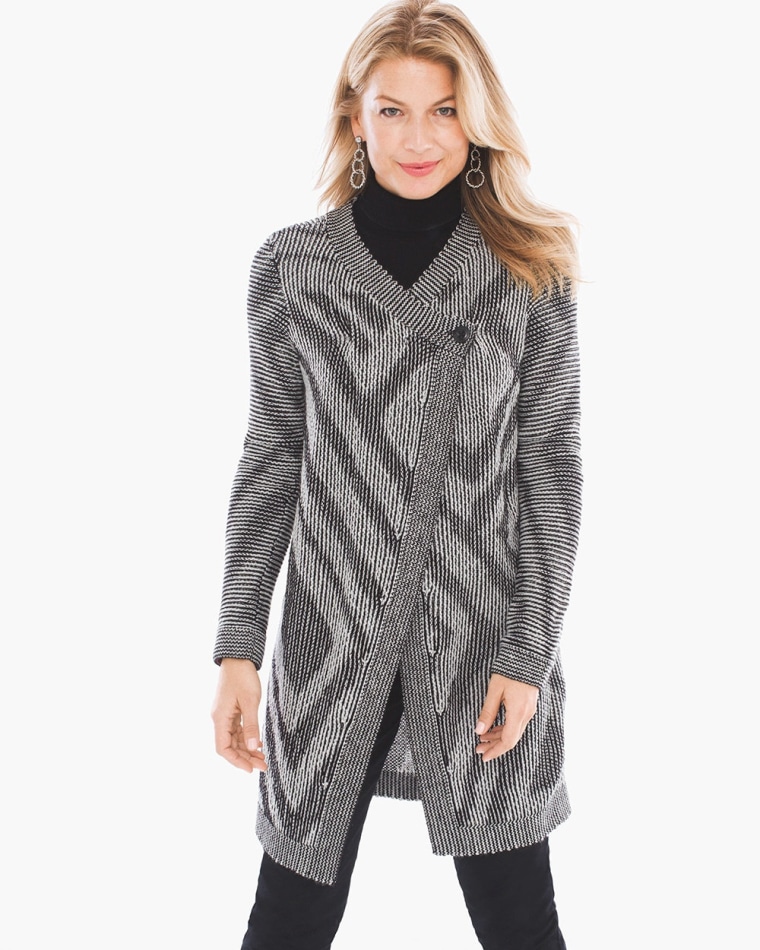 Perforated Sleeve Overlay Tunic, $99, Clara Sunwoo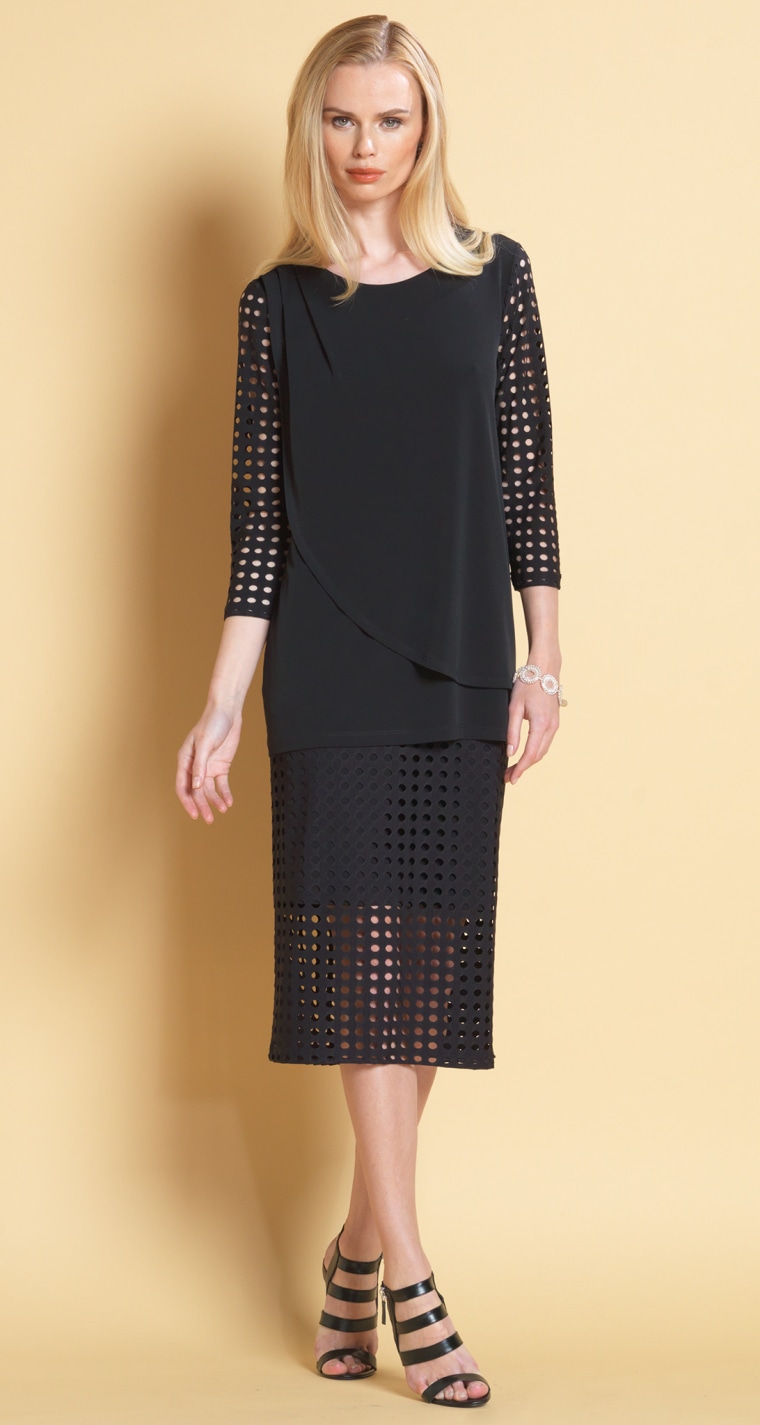 The Flawless Five Pocket Slim Ankle, $89, Talbots