When a mom and interior design blogger who goes by The Kindred Ginger on social media got a new haircut, Instagram commenters had a lot of opinions about her updated look.
The Kindred Ginger, whose first name is Caitlin, recently went viral because so many people thought she had such a striking resemblance to Jennifer Aniston. The original post that called attention to the similarities was shared by her stylist, Stephanie Carrillo of Orange County, California.
Watch TODAY All Day! Get the best news, information and inspiration from TODAY, all day long.
In the photo in question, Caitlin's wavy locks are front and center as she smiles slightly. The color of her hair has similar shades to Aniston's, and the overall look definitely gives off vibes of Rachel Green, Aniston's character on the NBC sitcom "Friends."
"Rachel is that you?!?!?!?!?!" wrote one Instagram user.
"This is so funny!!! Russ and Richelle (new name I gave her). Haha," commented another, referencing Rachel's on-again, off-again relationship with Ross Geller, David Schwimmer's character on "Friends."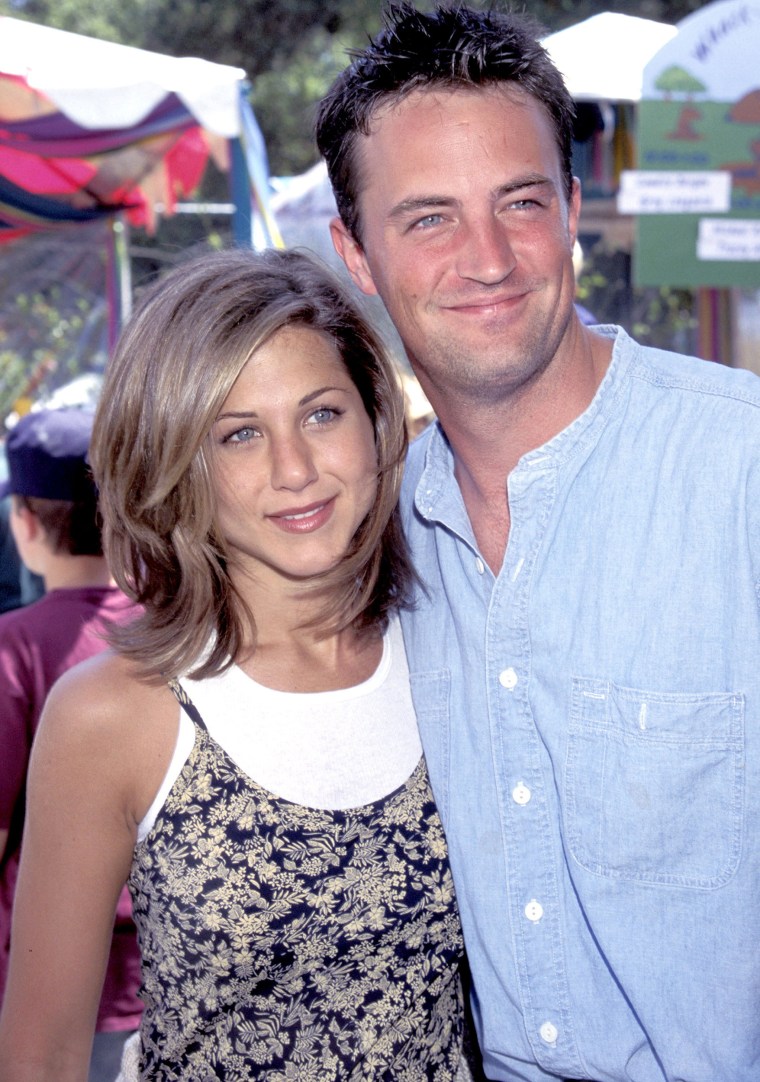 Caitlin told TODAY the first time someone remarked on the similarity was when she worked as a cashier at a grocery store in high school. The person said she looked like "Rachel from 'Friends.'"
"I could feel myself blush. I didn't know what to say," she recalled. "Twenty years later, I've gotten it countless times since then, and I'm caught off guard every time."
She added that she doesn't see the resemblance herself, besides "the blue eyes," and neither do her family and friends. But she's still "extremely flattered" by the comparison.
"Jennifer is gorgeous, and I've always been a huge fan," she said.
Overall, the experience of going viral has been "very surprising," and Caitlin said she "never thought that part of (her) footprint in the social media world would be because of a resemblance to a celebrity."
"I send my apologies to Jennifer," she quipped. "I would be so annoyed by all the comparisons to some random redhead."