An April Fools' Day prank thatleft one mom horrified turned into a sweet redemption on Thursday's Ambush Makeover.
Aimee Hardy's family thought she was on the show Wednesday for a new makeover, but they were shocked when Aimee walked out dressed like a werewolf, as part of some of Aprils Fools' Day fun on TODAY.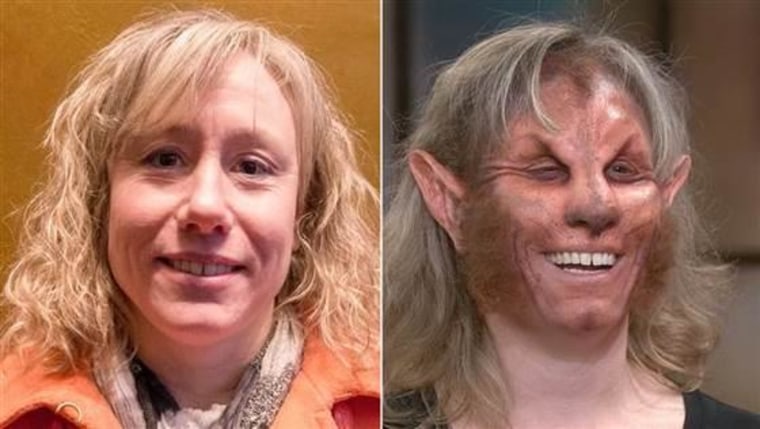 Her mom Barbara didn't quite know how to react.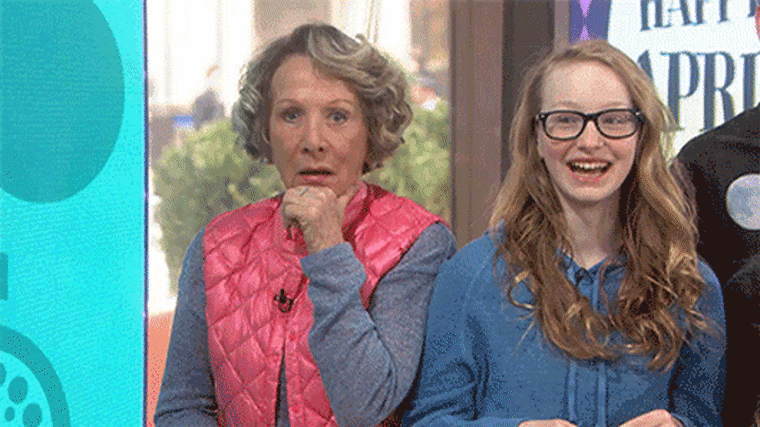 "Every time I closed my eyes (last night), I saw wolf man's daughter coming at me," her mom Barbara told TODAY contributor Jill Martin.
To make up for the near heart attack, our Ambush Makeover team came to the rescue and gave Aimee and Barbara beautiful new looks while they were visiting New York City.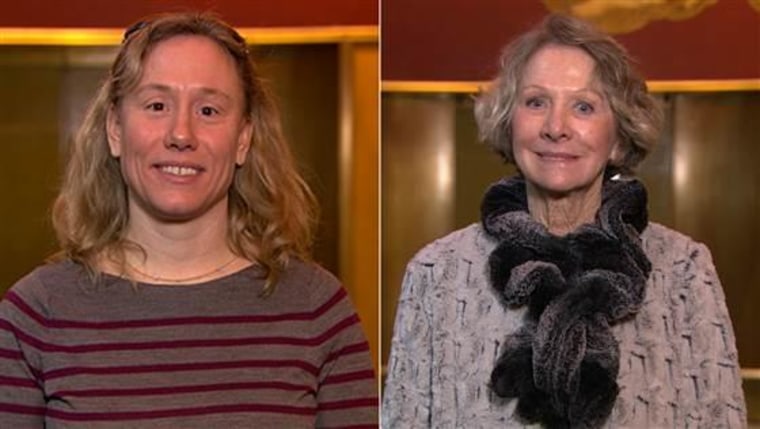 Watch the video to see how they look now!