When the cast of "Modern Family" gathered for a panel discussion on Wednesday, it wasn't prime-time plotlines that had people talking. It was the gold and glam minidress teen star Ariel Winter wore.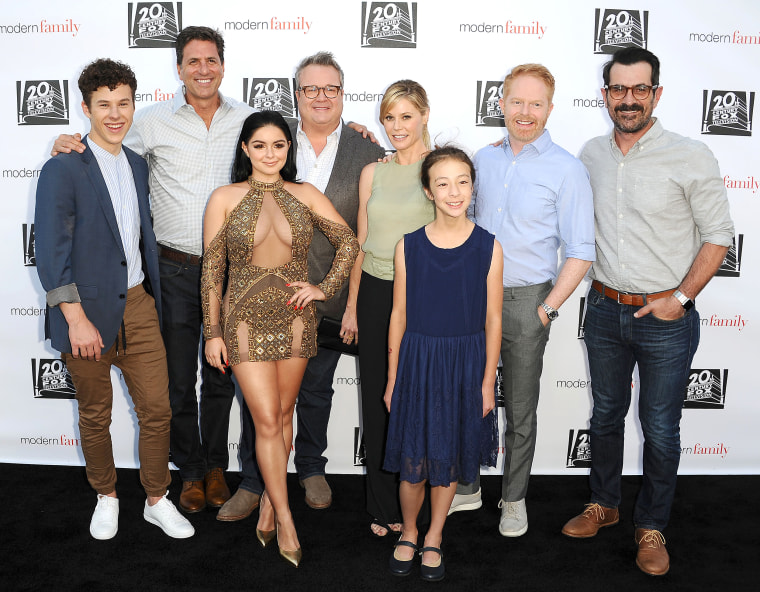 The thigh-high outfit, complete with sheer cutouts and glitzy embellishments, would have made for a stylish standout at any red carpet event, but some critics found it out of place on such a causal occasion. After all, her co-stars were sporting khakis, jeans and other laid-back attire.
But the actress has heard enough from the haters. She'll dress as glam as she wants, and in a "rant" posted to Instagram, she encouraged her followers to follow their own fashion sense, too.
"Why TF does anyone care that I didn't dress casual like everyone else for the panel?" she wrote. "Why do I have to be like everyone else? Why can't people just let other people feel good about themselves and do what they want? WEAR WHATEVER YOU WANT PEOPLE!"
The 19-year-old stressed that the only sartorial opinion that should make a difference when you go out into the world is your own.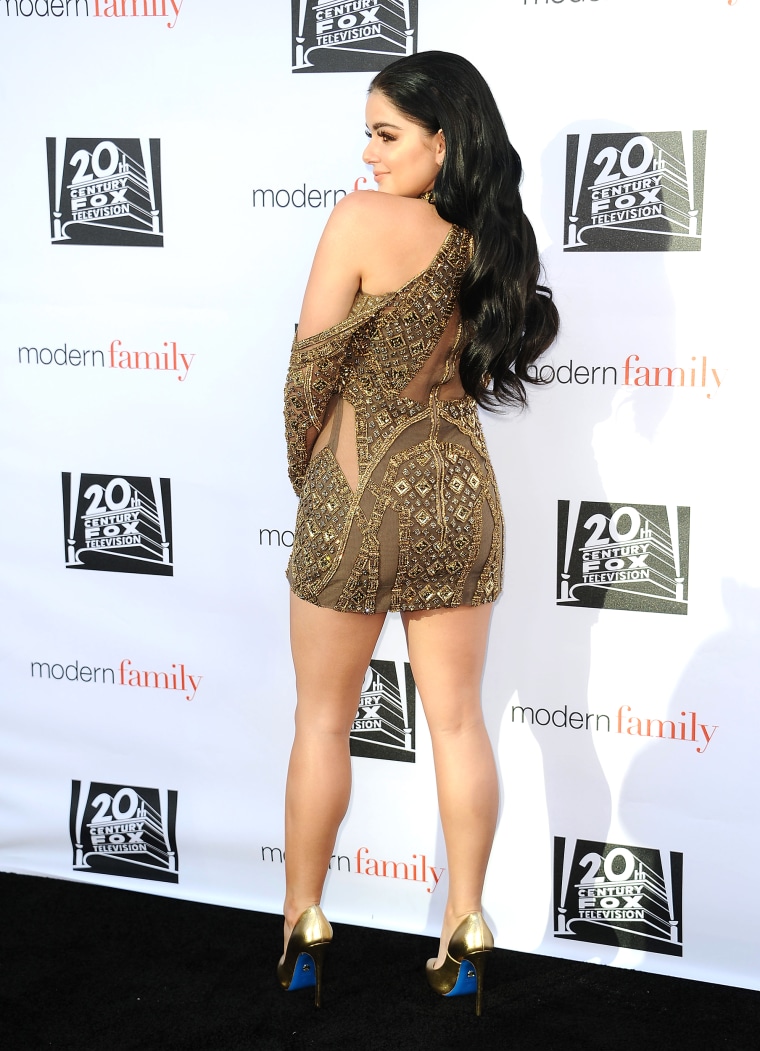 "As long as you feel good about yourself that's what matters," she added. "I know I did. Don't ever let anyone stifle who you are and how you express yourself. Rant over. :)"
This isn't the first time Winter has fired back at those who judged her for what she wore.
In 2015, she shared a bikini pic and the crude comments that followed sparked a direct response from her and a similar message to other girls.
"Celebrate you and don't let anyone's comments allow you to think less of yourself," she urged via Instagram at the time. "Us girls have to stick together!!!!!!"
Welcome to our first annual TODAY Style Heroes list, honoring 40 actors, designers, athletes and revolutionaries changing the style world.
RELATED: Ariel Winter bares surgery scars, talks self-esteem: 'I feel good about my decisions'
RELATED: Ariel Winter: How Sofia Vergara taught me to love my body