While curvy models are finally finding a place on runways and in mainstream fashion ads, for the most part they're still being pigeonholed as just that: plus-size models.
A new campaign aims to end segregation within the fashion world, and bring models of all shapes and sizes together for an inspiring campaign dubbed the All Woman Project, launched by models and body-positive activists Charli Howard and Clementine Desseaux.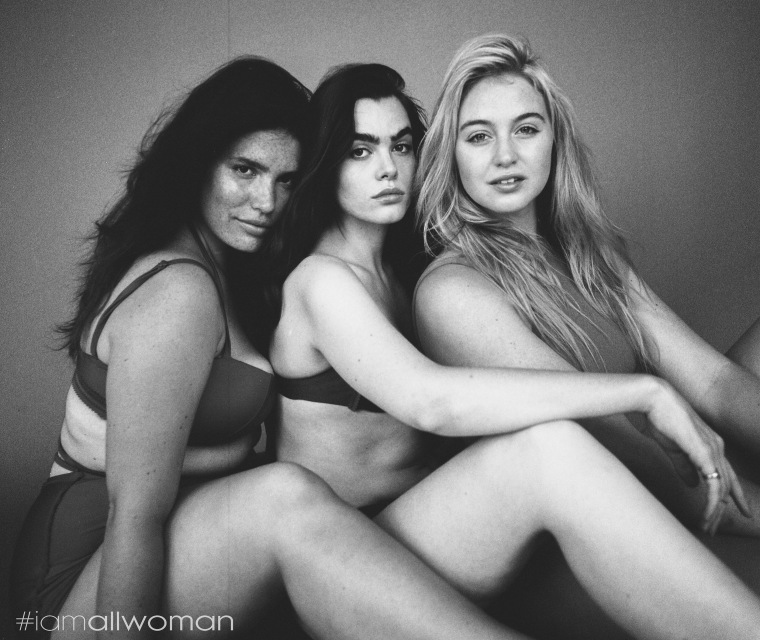 "We questioned why plus-size models and straight-size models aren't featured in the same campaigns together," Howard told TODAY.
RELATED: Model Denise Bidot aims to empower women with new mission
So she and Desseaux made their own, calling on fellow models including Iskra Lawrence, Denise Bidot and Barbie Ferreira, all outspoken advocates for more diversity in fashion. The women featured in a new film and photo-shoot from the All Woman Project come from various backgrounds and represent a range of sizes, from 2 to 18. They're also all devoted to teaching girls how to be comfortable in their own skin.
"It was a passion project for everyone involved," Desseaux told TODAY Style.
Lawrence, best known as the face of Aerie, the lingerie and swim line from American Eagle, said she was "so excited" to be involved in the project.
RELATED: Iskra Lawrence posts fake thigh gap on social media to prove a point
"We all felt confident and celebrated for our diversity and what made each of us unique," she told TODAY Style. "And the final product was beautiful."
Both Howard and Desseaux, who are from England and France, respectively, but now live in New York City, hope their campaign provides girls a new set of women to look up to.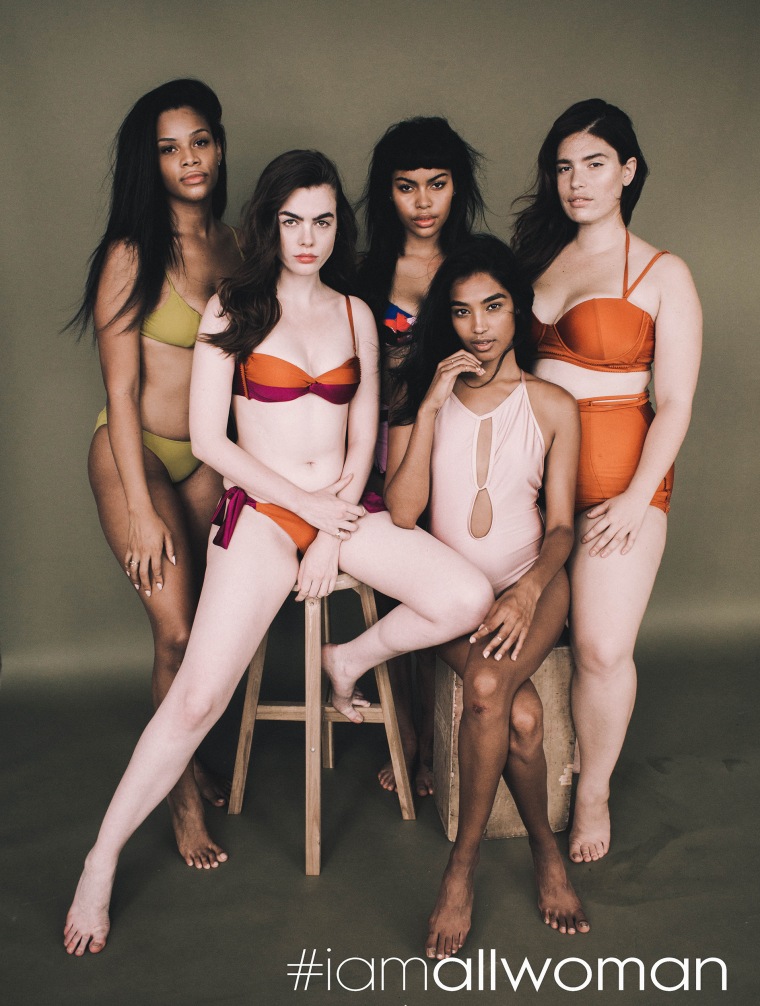 "Growing up, we didn't have role models in media and fashion," Desseaux, 28, said. "It was never, 'Oh, she looks different. She looks like me!' Everyone was so skinny and white and perfect."
RELATED: Aerie by American Eagle wins praise for featuring curvy swimsuit model
Howard, 25, agreed. "I very much grew up in this size-zero era," she said. "As a teenager, you're so influenced by things, and that's what we saw."
Even as a straight-size model, she was chastised for her weight. Howard famously slammed her British modeling agency last year after they reportedly dropped her for being too heavy, despite being a size 2 at the time.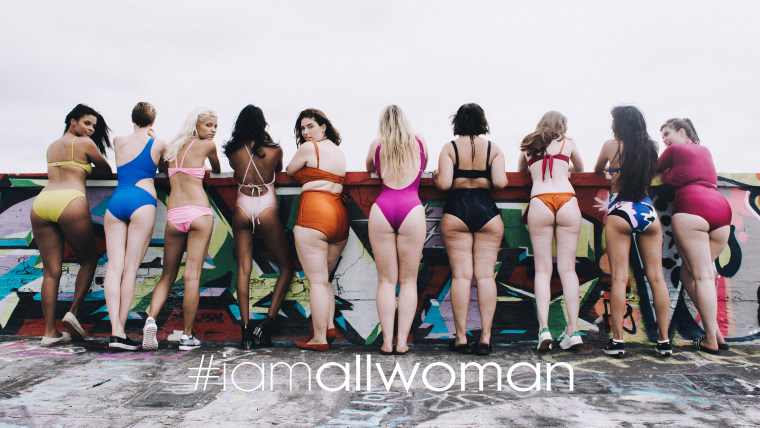 "It was really unfair," said Howard, who's since moved to a new agency. "I was in a complete state of disbelief when it happened."
She and Desseaux want to interact with other women on social media and encourage them to get involved by using the hashtag #iamallwoman. They're hoping their movement spreads to other countries, and want to eventually get brands on board, too.
"Diversity is such a buzz word at the moment in the media and fashion," Howard said. "And we just want it to be normal."