Dayna Christison had dabbled in modeling when she was younger but it wasn't anything she wanted to pursue — until she lost her hair from chemotherapy.
So when a friend who needed to boost his fashion photography portfolio asked Christison to help, she jumped at the chance. She hoped to help fill a dearth of fashion and celebrity images that looked like her in the media: Bold and bald.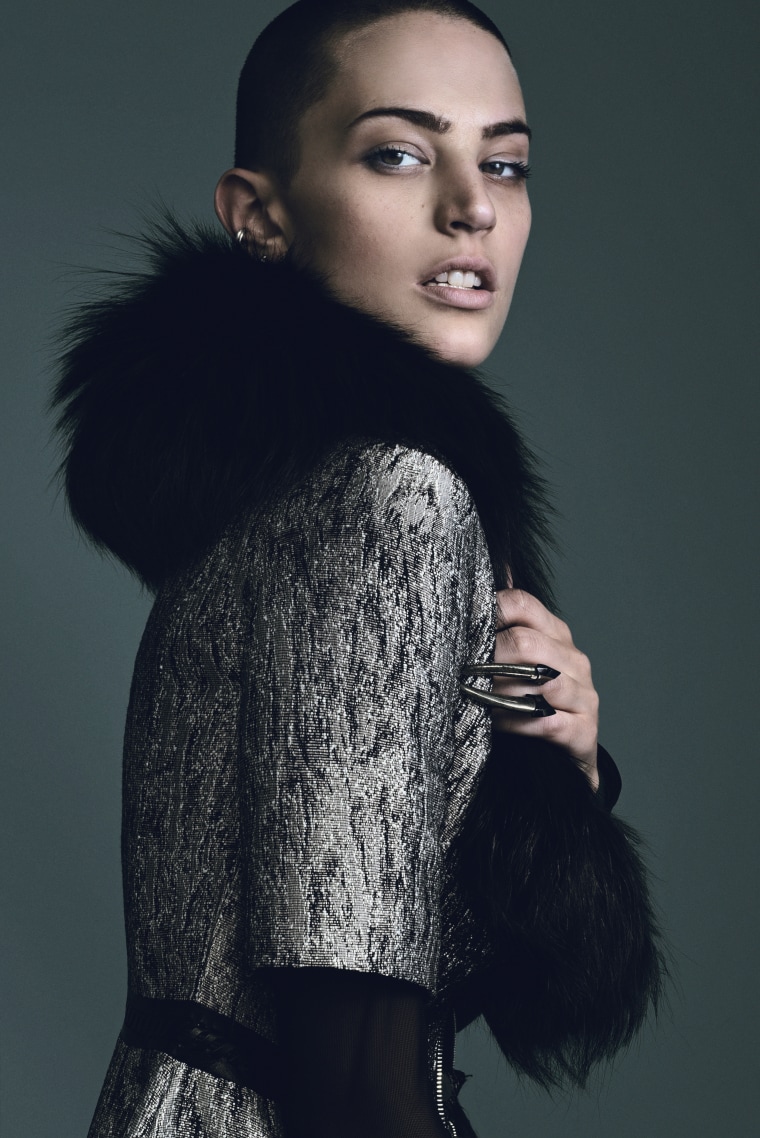 "I thought that would be a great opportunity to show people that it's OK to look this way and keep going and feel strong," she said. "I really wanted to do that for others."
A year later, the 25-year-old bare-headed beauty has a major modeling contract, one that finds her walking down numerous runways during New York Fashion Week, acting in television commercials and posing for an Urban Outfitters ad campaign.
She does all this in between the cancer treatments she receives every other week.
Christison was diagnosed with Hodgkin's lymphoma in 2012, during her senior year at LIM College's fashion business program in New York. After graduating, she learned her cancer was in Stage IV, not Stage II as she was initially told.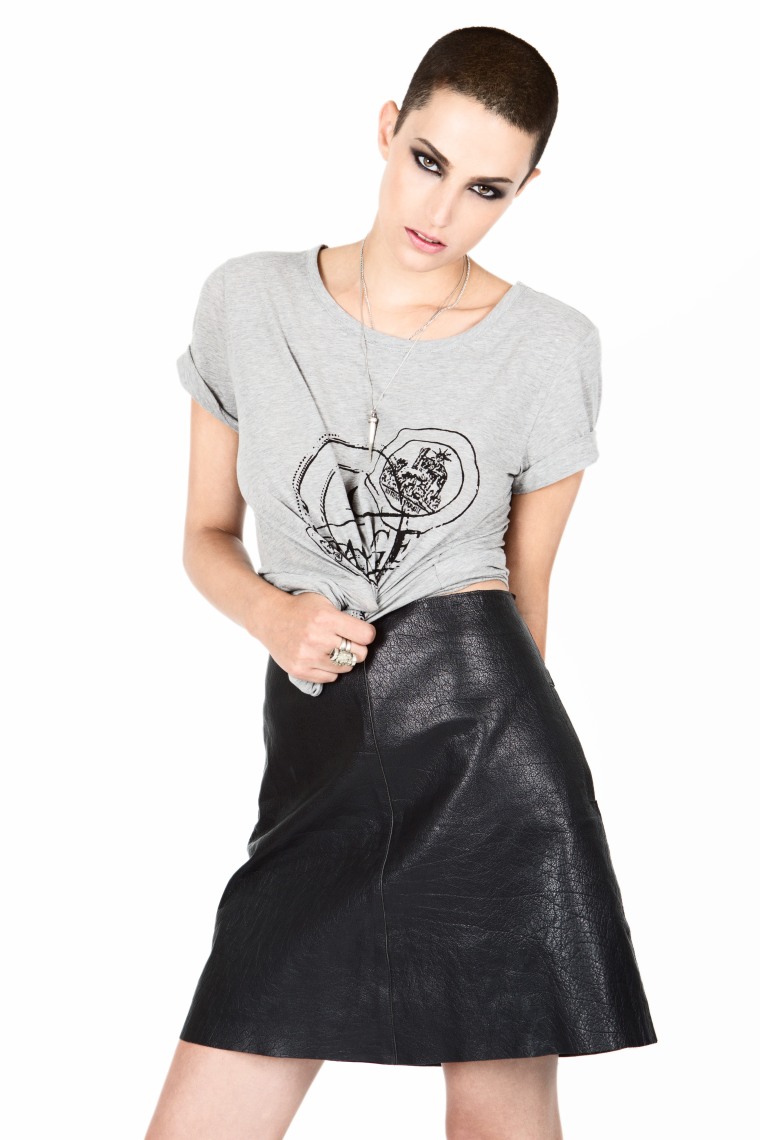 Despite numerous rounds of chemo, she learned the cancer had spread into her lungs and received two stem cell transplants.
In April, she entered a clinical trial at Memorial Sloan Kettering Cancer Center. Around the same time, she signed a contract with Major Models after appearing at one of the agency's open calls.
RELATED: Valiant teen shaves head to support homecoming date with cancer
Katia Sherman, the company's president and co-founder, said "it would have been a sin" if she had failed to sign Christison, whose presence she described as "magic."
"She was beautiful, she was stunning," Sherman recalled of their initial meeting.
She said Christison has been doing "really, really well" in the industry, to which she credits both her look and her determination.
"She looks amazing and she's really a fierce little girl — very, very strong," Sherman said.
Christison said her work schedule doesn't conflict with her cancer treatments, mainly because her bookers "know that's my main priority and schedule around it. They've been very understanding about that."
Although Christison has worked in the fashion industry ever since graduating from college, mainly in production and styling positions, she decided to pursue modeling only after she realized it could help inspire other cancer patients like herself.
"I definitely wanted to go into this for other people. That was the main reason I started," she said.
The reaction to her photographs are similar to the comments she used to get during chemotherapy treatments; reactions from other women who thanked her for going out in the public without wearing wigs or scarfs.
"Cancer is such a terrible thing to deal with and process, but to have someone say that I helped them feel, even a little bit, more comfortable with what they looked like, just because of my own confidence? It's so amazing when that happens," she said.
Christison said she's responded well to her current treatment: "I've been feeling really good."
She hopes to continue inspiring others through her modeling.
"People need to see it's still okay to live your life if you have this disease. It's not the end of the world. You just have to push through and persevere," she said.
Follow TODAY.com writer Eun Kyung Kim on Twitter.