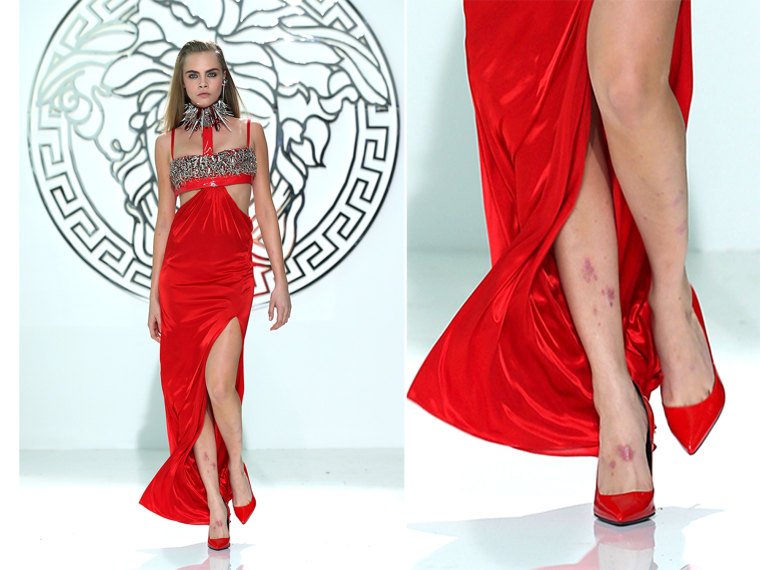 If you've ever suffered from a chronic skin issue — psoriasis, eczema, even unrelenting acne — you know how debilitating it can be. And it seems even models can't escape it: psoriasis is impacting the career of one of the fashion industry's fastest rising faces, Cara Delevingne. The British runway star says the stress of her job triggers the condition, and she's even hinted dropping modeling to keep it in check.
The five-foot-nine Delevingne, whose relatively diminutive stature and striking features have lent comparisons to mentor and catwalk titan Kate Moss, has been hard at work over the past few years; she won Model of the Year at the 2012 British Fashion Awards, was dubbed British Vogue's "star face", and represented Chanel and Yves Saint Laurent, among others. 
But all that work seems to take a toll on her skin: In an interview with W Magazine, the 20-year-old Delevingne — who shot to fame in 2011 and has strut for the likes of Jason Wu, Oscar de la Renta, and Stella McCartney — said her skin started erupting with scabs and scaly patches while walking during Fashion Week. 
"[Fashion Week] is, of course, the worst time of the year for me to be covered in scabs," Delevingne told the publication. "Kate [Moss] saw me before the (fall 2013) Louis Vuitton show at 3:00 a.m., when I was being painted by people to cover the scabs. "She said, 'This is horrible! Why is this happening? I need to help you.'"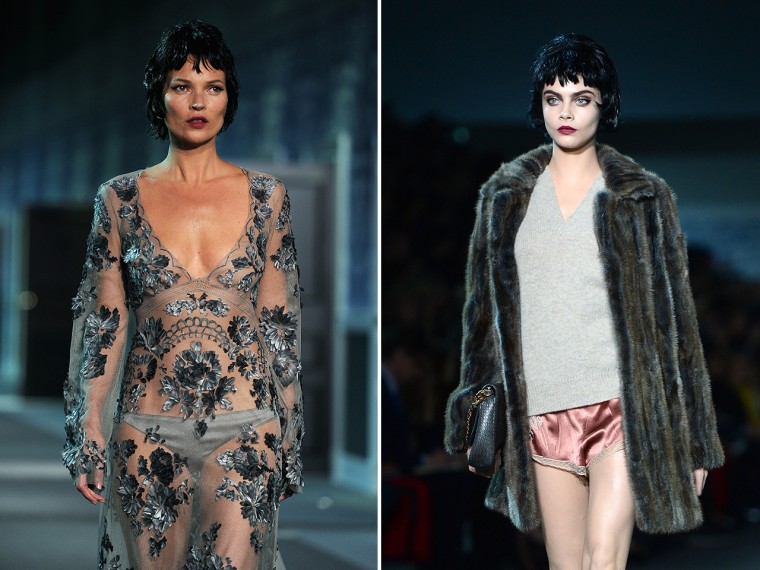 Psoriasis is a chronic autoimmune disease that affects the skin as well as the joints and the rest of the body. It generally causes pink, scaly patches on the hands, scalp, elbows and lower back, though it can show up anywhere on the body, and it currently affects about 2.2 percent of the American population, according to the National Psoriasis Foundation. Though a variety of treatment levels are available — ranging anywhere from topical creams to immunosuppressive drugs — there is no known cure. 
"Children all the way up the the elderly can develop it, and once you have it, you have it for life," Dr. Colby Evans, an Austin, Tex.-based dermatologist and a board member of the National Psoriasis Foundation, told TODAY.com. And Delevingne's hectic career could very well be worsening her condition. "Stress can sometimes bring on the very first attack, but more commonly, stress triggers flares," Evans said. "If they're in a very stressful environment at home or at work, they'll have a flare up where their skin gets worse."

Iman, fashion activists demand diversity on the designer runway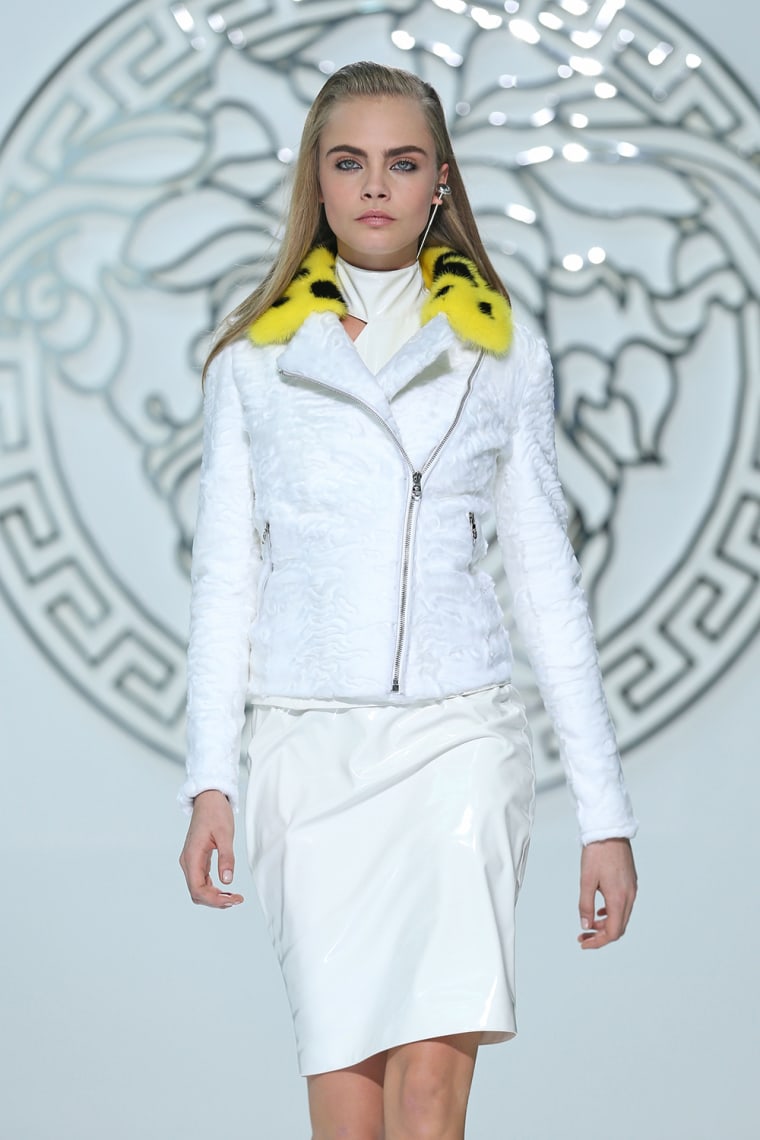 Delevingne isn't the only celebrity to suffer from psoriasis. Kim Kardashian has documented her own struggle, country star LeAnn Rimes was the face of 2008's "Stop Hiding, Start Living" psoriasis campaign and "What Not to Wear" host Stacy London is a spokesperson for the National Psoriasis Foundation and has spoken openly about her struggle balancing the condition with fashion. 
But Delevingne, who also had a bit part in last year's theatrical release of "Anna Karenina", has hinted that her psoriasis might steer her away from modeling soon, telling W Magazine, "I want to make music, I want to act, I want to sing, I want to do something that doesn't make my skin erupt." 
Public reaction has been mostly supportive, with many applauding Delevingne's "brave" decision to openly discuss her struggle, while others encourage her to continue modeling.
"Should a model quit because of psoriasis? No! Beauty comes in all forms!" wrote one fan on Twitter.
While psoriasis is difficult to deal with, it's not a death sentence, even for people in stressful careers — as long as you have the proper professional help. 

Acne-faced YouTube star struts the Fashion Week runway
"The most important thing is to have a good relationship with a board certified dermatologist who can help you find the right treatment," Dr. Evans recommended. "If you're in a job or situation of routine high stress, you may need a more aggressive treatment or to adjust your treatment to compensate for that. I've certainly talked to patients about ways to control stress, [such as with] exercise, yoga or meditation." 
And if your condition makes you feel isolated, Dr. Evans suggests reaching out to others or getting help from psoriasis support groups. "It helps to know that there are other people out there suffering with the same problem," he said. Even runway models. 
They were once "just" supermodels, now they're designers, business owners, TV judges and moms. Take a look at these gorgeous ladies as they were at the height of their celebrity — and now.