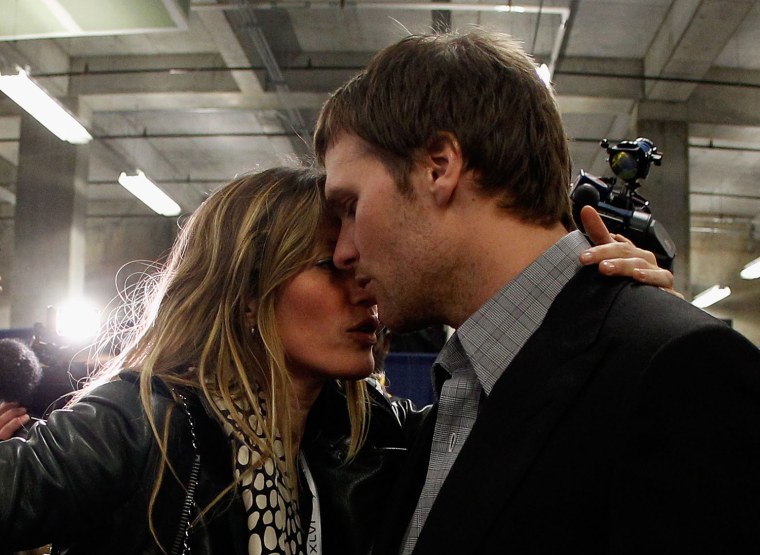 Updated 11:50 a.m EST 2/7/2012
Patriots quarterback Tom Brady felt the sting of a Super Bowl loss, and got a hug from a supermodel, but should his famous spouse have left it at that and kept her editorializing to herself?
Following the New England Patriots' defeat by the New York Giants at Super Bowl XLVI last night, Gisele Bundchen embraced Brady, backstage before a sea of photographers. The Brazilian beauty was effortlessly clad in a chic motorcycle jacket, black-and-white print scarf and a quilted Chanel handbag while embracing the visibly upset QB in what actually seems like a tender moment between mega-celebrities.
Gisele certainly has her man's back: Earlier this week, the New York Post reported that Gisele emailed friends and family, kindly requesting they send "positive energy" and pray so that Brady "can feel confident, healthy and strong." (Unanswered prayers? Celebs, they're just like us!) Then, following the game, Gisele responded to taunters ("Eli owns your husband!") by placing blame on his teammates, shouting "My husband cannot ******* throw the ball and catch the ball at the same time ... I can't believe they dropped the ball so many times."
While it would seem like a valiant attempt to stand up for her husband, many criticized Bundchen for what they deemed trash talk. "If you have a problem, you deal with it. You deal with it in the locker room, you deal with it with your coach and your teammates" said WNBC sportscaster Bruce Beck on TODAY Tuesday. "There's a code amongst players and amongst teams that you keep it in house."
Other outlets were less than kind to Gisele's words, sparking a debate online on whether spouses of professional athletes should ever meddle in affairs. According to TMZ, inside sources said Brady's teammates felt "betrayed" and "disappointed" by Gisele airing her grievances, and worse, that it was like "knocking someone when they are down."
Do you agree? Should Gisele have refrained from expressing her opinions?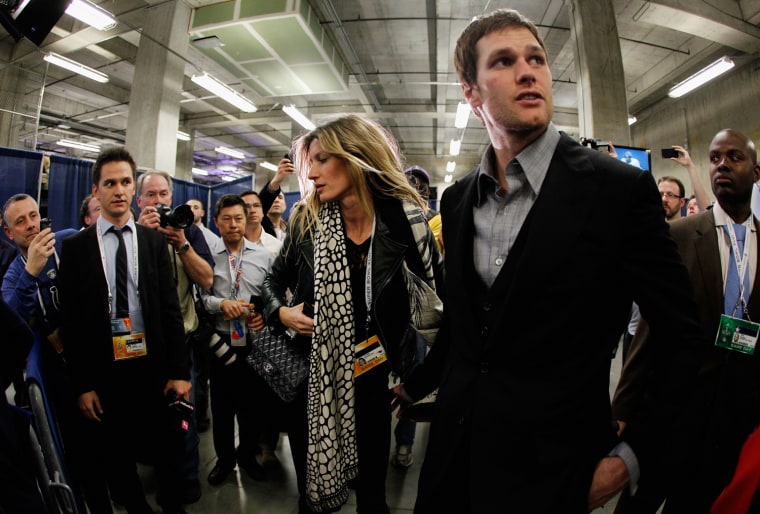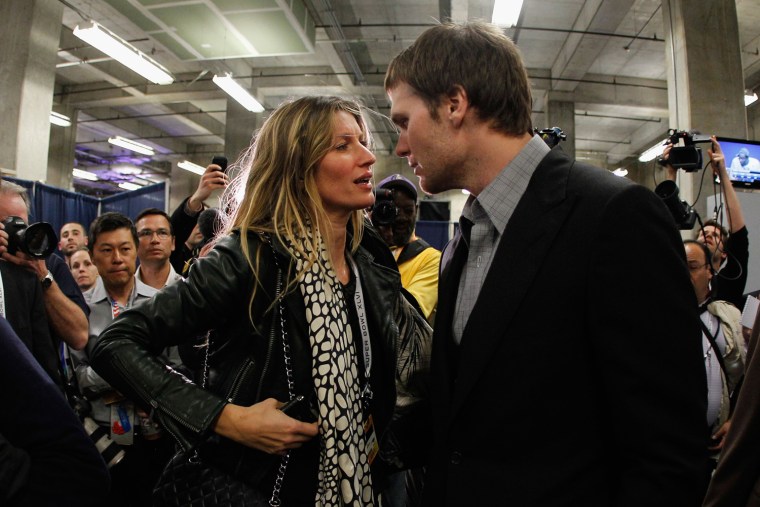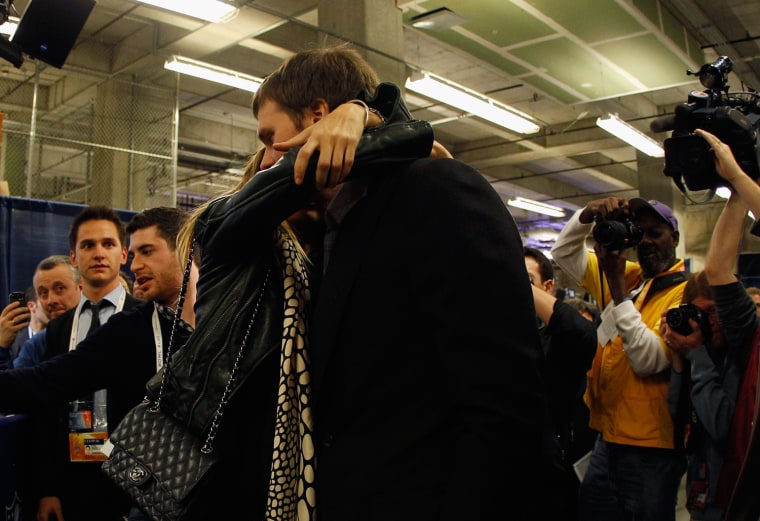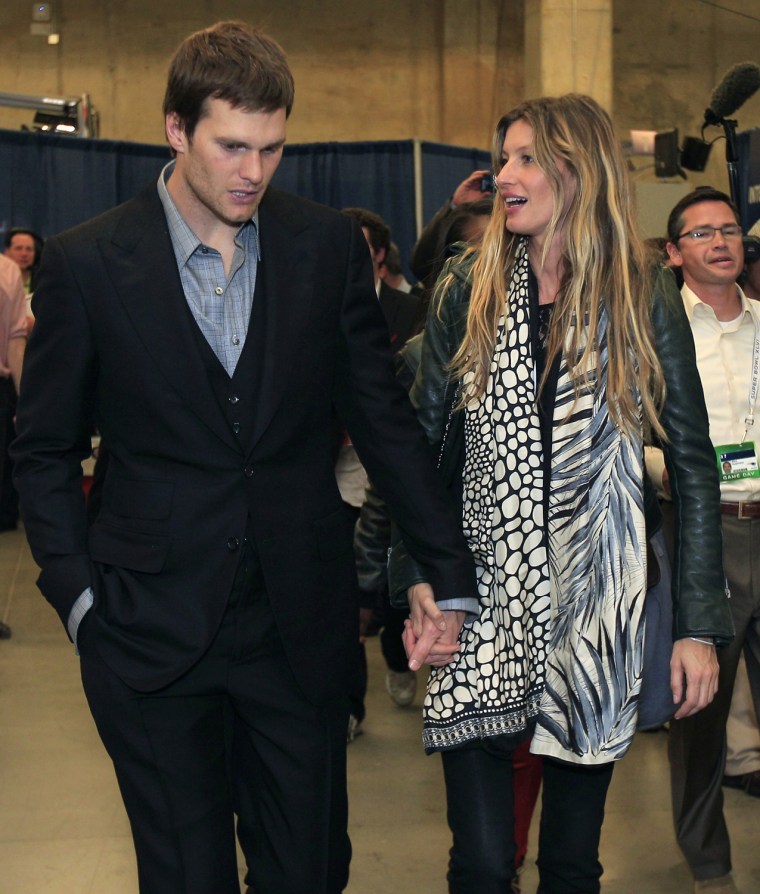 Rina Raphael is a TODAY.com editor who wouldn't mind hugging Tom Brady.
More:See the Super Bowl ad featuring our TODAY anchors