ModCloth, the body-positive fashion retailer that made headlines when it signed an anti-Photoshop pledge, is making waves once again with its latest swimsuit campaign, which features the company's employees as well as customers as models.
Women of all shapes and sizes show off retro one-pieces, sexy monokinis and high-waisted bikinis now available on ModCloth's website, including some pieces from the company's new internally designed collection, High Dive by ModCloth.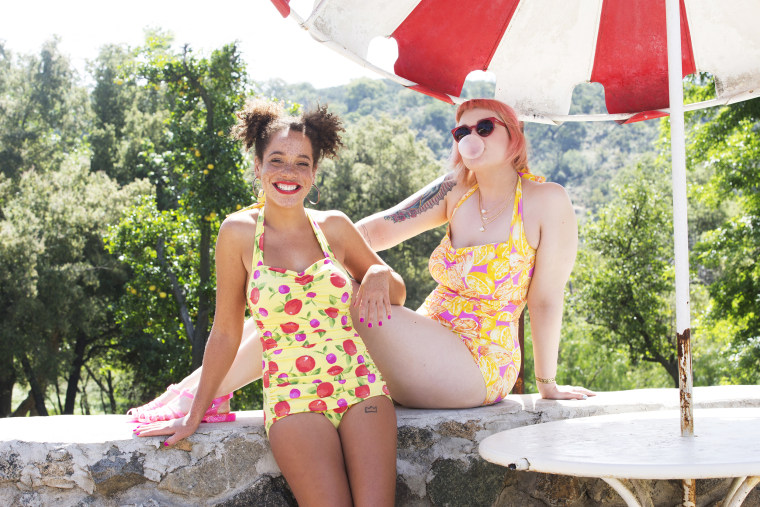 "At the end of the day, it's not about unreal women and real women — we're all real women, we all have bodies," Susan Gregg Koger, co-founder of ModCloth, told TODAY. "And when we put swimsuits on, we all have swimsuit bodies."
ModCloth featured employees in last year's swim campaign, too, but this year decided to get even more women involved.
RELATED: ModCloth removes 'plus-size' section for 'more inclusive shopping experience'
"We reached out to some community members and asked them to join us," Koger said.
Her goal with this year's photo shoot, done in Los Angeles, was to drive home the company's long-standing vision that fashion advertising should celebrate all women's bodies.

"This is still an important conversation," said Koger, who launched ModCloth from her dorm room in 2002. "If you look around on social media and at everything that's been happening — Amy Schumer calling out Glamour for putting her in the plus-size issue... the conversation is definitely still relevant."
RELATED: ModCloth co-founder Susan Gregg Koger on helping women feel their best
And Koger is careful not to exclude thinner women from that conversation, or from her campaigns: "Women who have figures that are more like traditional models are real women as well, right?" she said. "So we wanted to do even more, and show the diversity in the ModCloth community. That's part of what makes life so beautiful and interesting."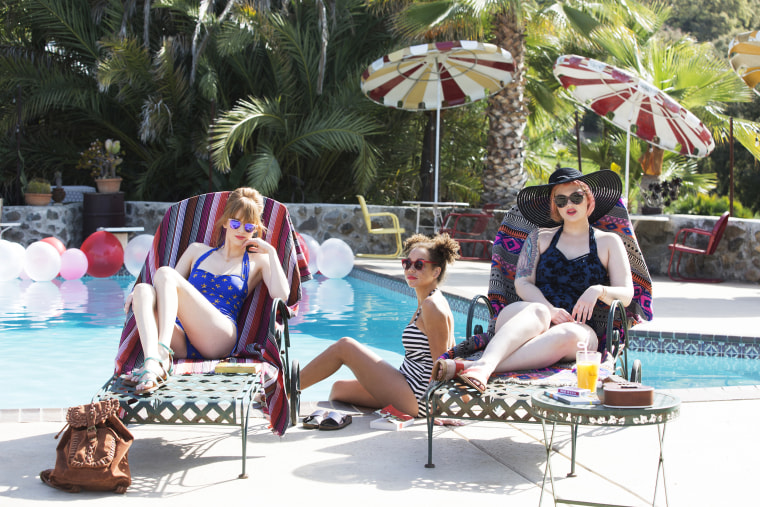 ModCloth also released a Hot Tub Roundtable series to coincide with its swim launch. In the first video, Koger and three other female entrepreneurs discuss (in a hot tub, wearing new ModCloth swim offerings, of course) what it's like to be a boss and run your own business in the digital age.
RELATED: Victoria's Secret is going to stop selling swimsuits
Koger hopes she'll be able to release a new video at least every other month.
"I'm excited to sit down with other interesting women — I want to talk to women of different ages, women from different backgrounds," she said. "Let's get a rocket scientist in the hot tub! That would be so cool."