Our editors independently selected these items because we think you will enjoy them and might like them at these prices. If you purchase something through our links, we may earn a commission. Pricing and availability are accurate as of publish time. Learn more about Shop TODAY.
The women posing in swimsuits in ModCloth's latest ad campaign aren't your typical models.
In fact, they're not even (professional) models at all. They're employees of the online fashion retailer, which has been outspoken against heavily Photoshopped magazine spreads and ad campaigns that portray unrealistic body proportions for years. Remember the thigh gap controversy?
Last year, the company even signed a pledge to not Photoshop its models.
"We're all about celebrating the beauty of all women of all sizes, shapes, forms and color," ModCloth's Chief Marketing Officer Nancy Ramamurthi told Today.com.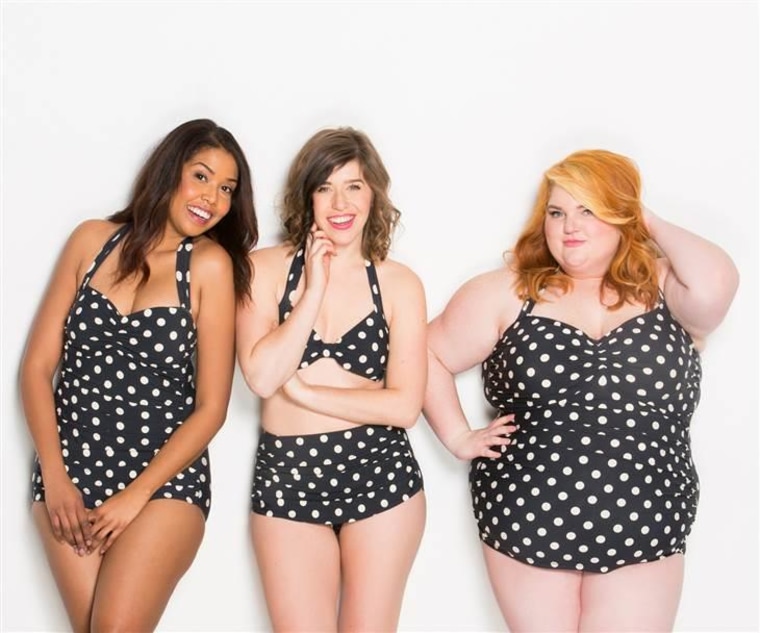 Fans on social media praised the ad campaign, which features founder Susan Koger and several employees in retro bikinis and one-pieces, as "brave" and "incredible." Many pointed out that it couldn't have come at a better time—just days after Sports Illustrated released its annual swimsuit issue.
The magazine showcased Hannah Davis (and a lot of her) on its cover, and while it included one plus-sized model in an editorial spread, many people are still eager to see more diversity when it comes to size.
"When we saw the situation that was happening with Sports Illustrated, we thought, OK, she's a size 12," Ramamurthi said of the magazine's use of plus-size model Robyn Lawley. "But 50 percent of women are wearing over a size 16. And we had this fabulous campaign showing how swimsuits look great on bodies of all sizes…"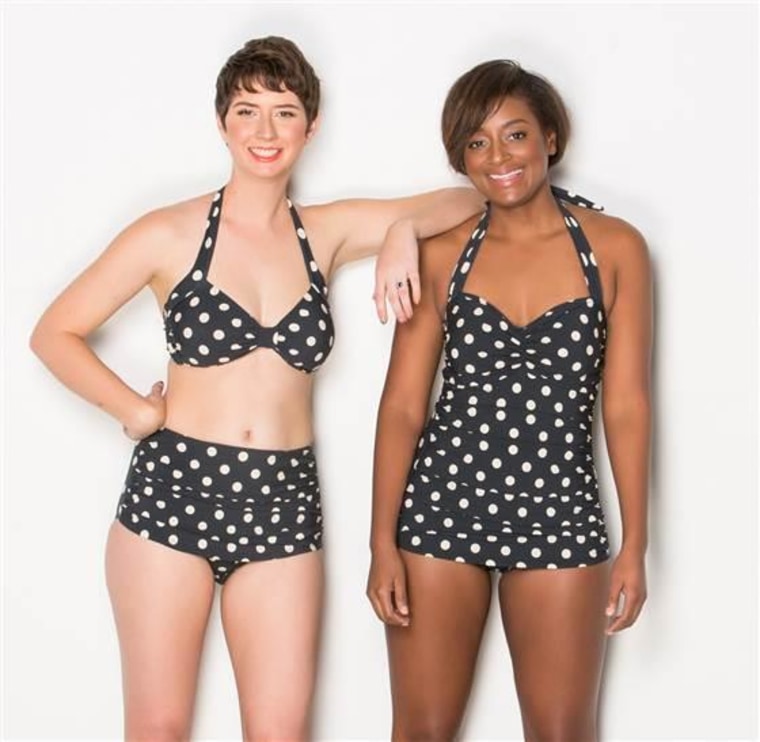 The campaign was supposed to launch in March, but ModCloth decided to release it early.
"It was a counterpoint to some of the stuff that was happening in the media … it's just an honest expression of something we already had planned," Ramamurthi said.
Koger famously launched ModCloth from her college dorm room in 2002. The brand has never used professional models, but instead holds casting calls in various cities, inviting real women to try out for an opportunity to be featured in a campaign.
"We want to give women an opportunity," Ramamurthi said. "Part of that is making sure they see themselves in marketing."
"We're just trying to do the right thing," she added. "It's one small step at a time. And I think the industry is starting to change, and we're happy to be at the forefront."
Body image expert Robyn Silverman gave the new campaign a thumbs up, and urged other advertisers to take notice.
"I think the ad makes a very powerful statement," Silverman told Today.com. "It tells women that beauty comes in a variety of sizes, that people of a variety of sizes deserve terrific, beautiful clothes. And that even the average woman, meaning the woman who is simply working the day-to-day life and is not a model, is worthy of being in front of a camera."
This story was originally published on Feb. 13 at 2:45 p.m.