There's something magical about finding that perfect little black dress (or LBD) that makes getting dressed a breeze. The nearly impossible task, however, is finding that perfect fit and style for you. But one clothing company, MM.LaFleur, may have just created the one magical, sister-of-the-traveling-LBD-worthy design.
The same company's Tory dress had a waitlist of 1,600 people last year and now, a new style has caused yet another shopping frenzy. With its fitted, wrap-waist design and strategic draping, the brand's black Casey dress has racked up a whopping 1,429-person waitlist this fall.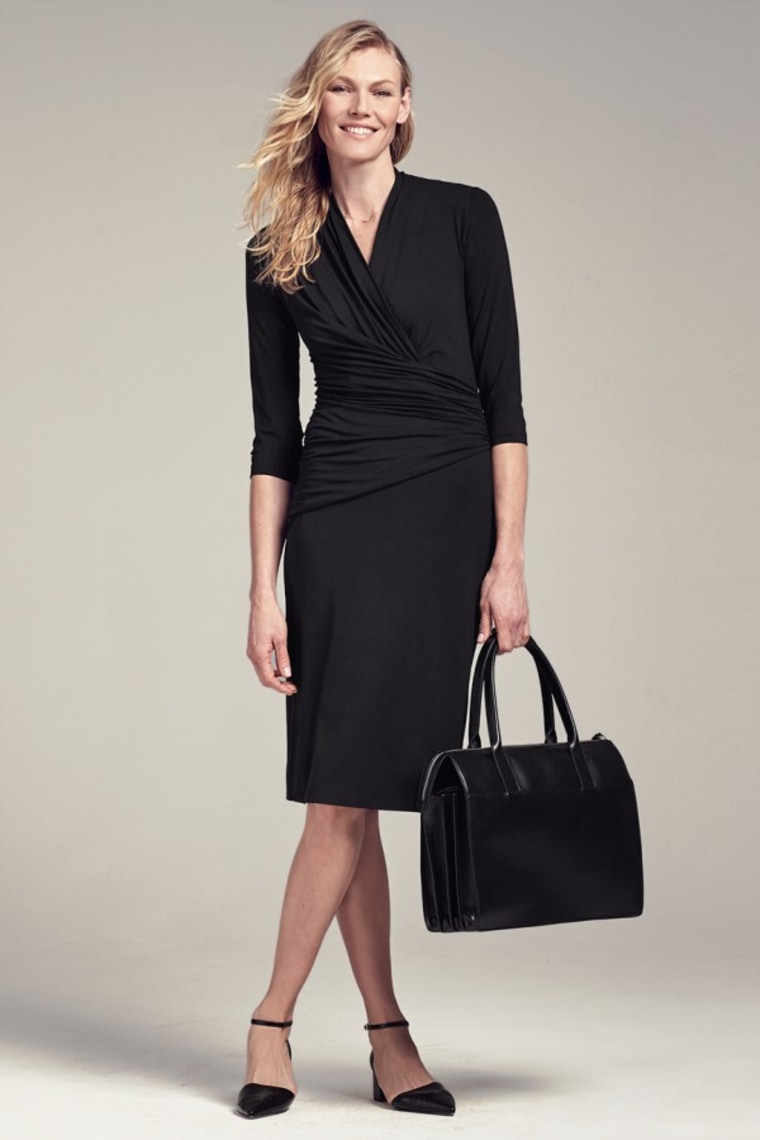 "It's harder than you think to find a really well-made, beautiful black dress that's office appropriate," said Tory Hoen, editor-in-chief at MM.LaFleur. "For us, workwear is the main event and we nailed it with both the Casey and Tory. That's why we're seeing such a huge response."
RELATED: Here's why 2,000 people are on a waitlist for these leggings
Luckily, the brand has recently restocked and the Casey is now available online in select sizes. Hoen cautions that it will probably sell out again, so it's best to act quickly if you're looking to snag one, since the next shipment won't arrive until the spring.
RELATED: The 1 trendy touch you'll want to add to every holiday party outfit
If you're wondering what the big deal is, Hoen calls this "the most comfortable dress you've ever worn" and touts its ability to even fit during the late stages of pregnancy. But there's no need to fret for those who miss out this time around or are looking for a more budget-friendly option, because we've rounded up some similar styles below. Because as this MM.LaFleur design reminds us, you can never have too many little black dresses.
Rosemary Wrap Dress, $99, Chicos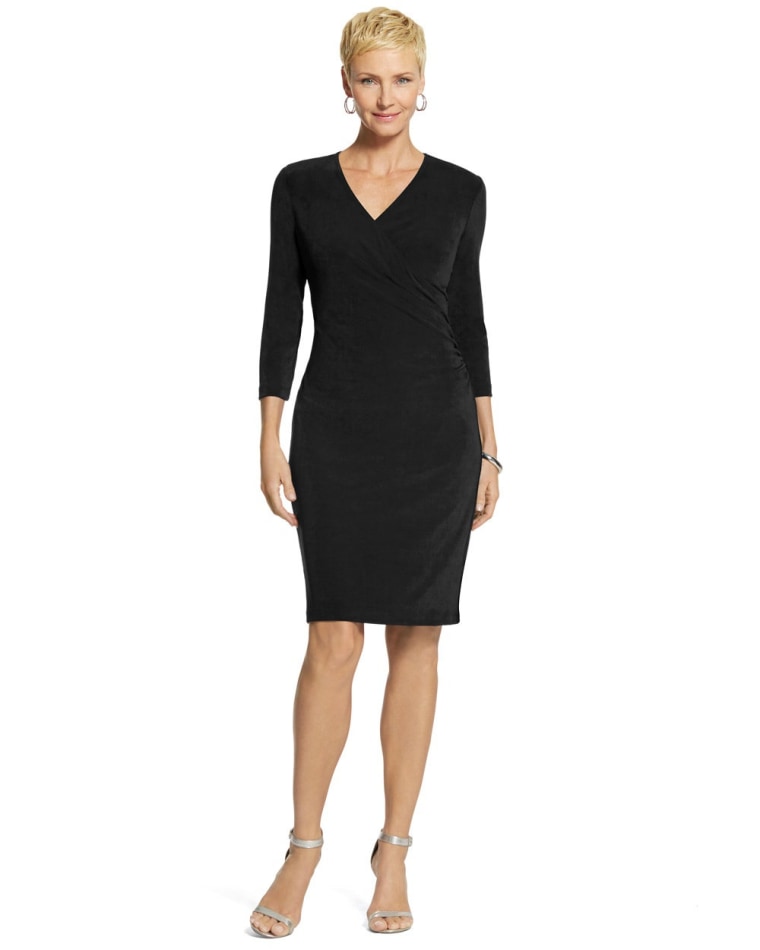 Michael Stars ¾ Sleeve Wrap Dress with Belted Waist, $70, 6pm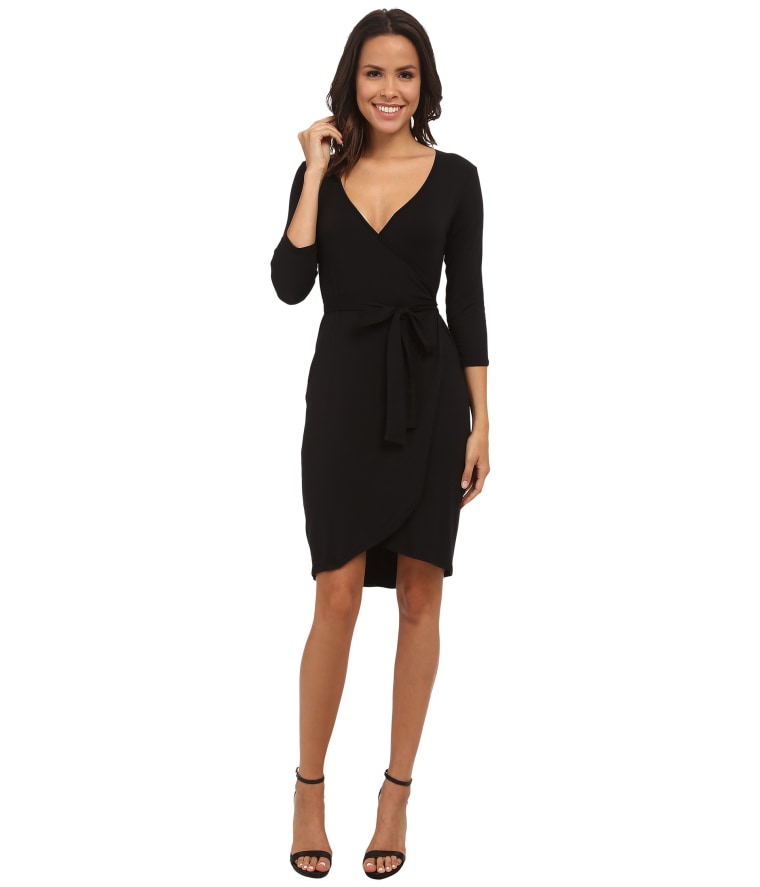 Cressida Dress, $52, Boden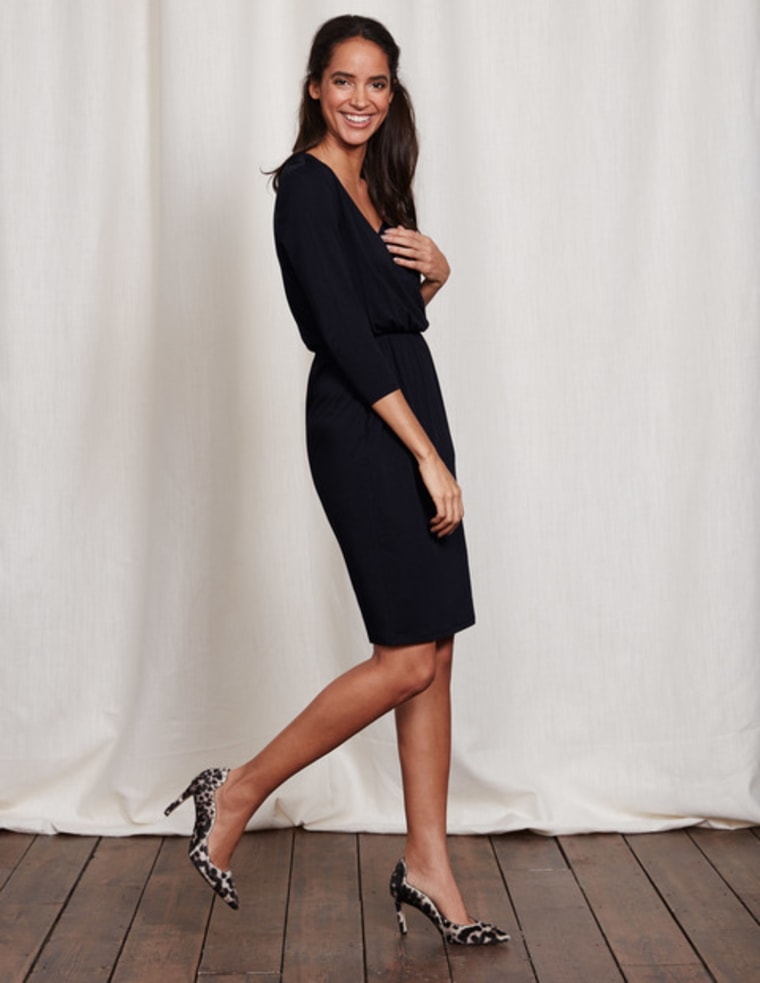 Women's Chaps Surplice Faux-Wrap Sheath Dress, $60, Kohl's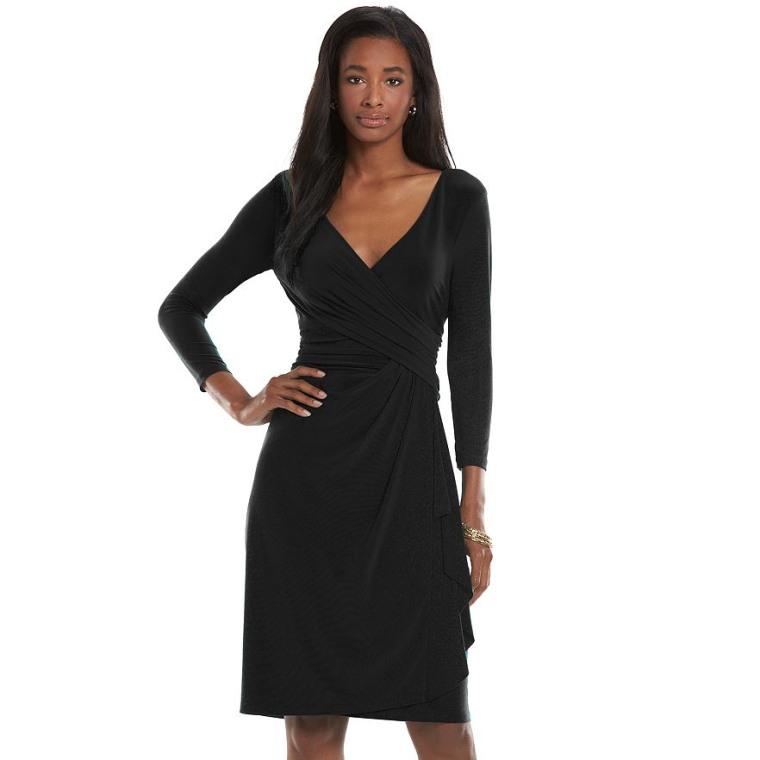 Thalia Sodi Faux-Wrap Dress, $41, Macy's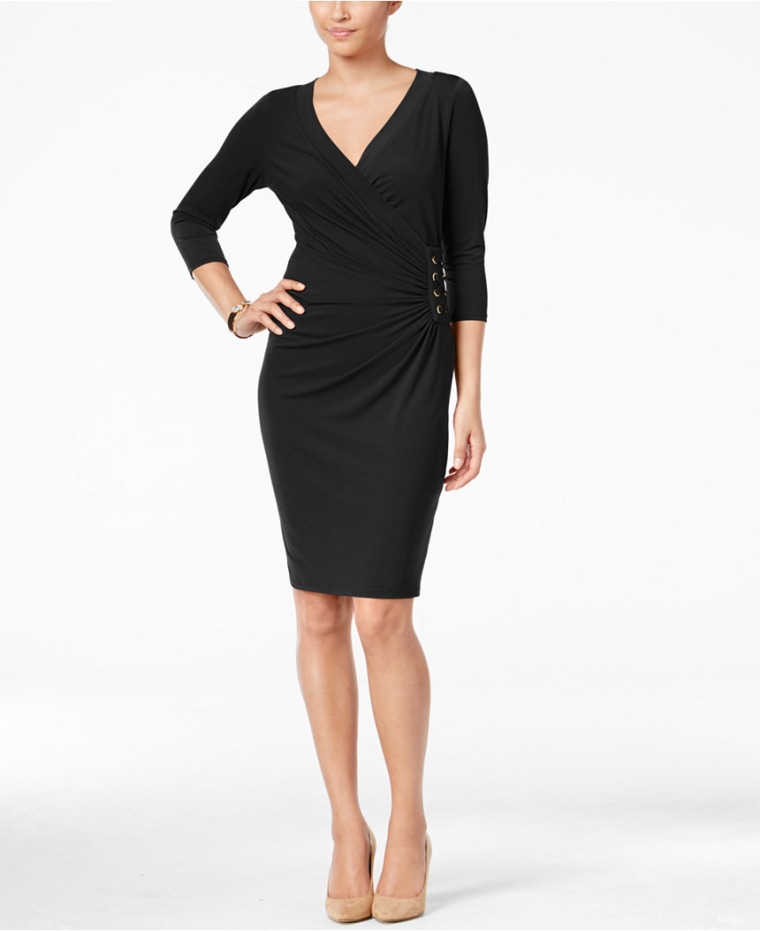 ¾ Sleeve Wrap Dress, $70, Ann Taylor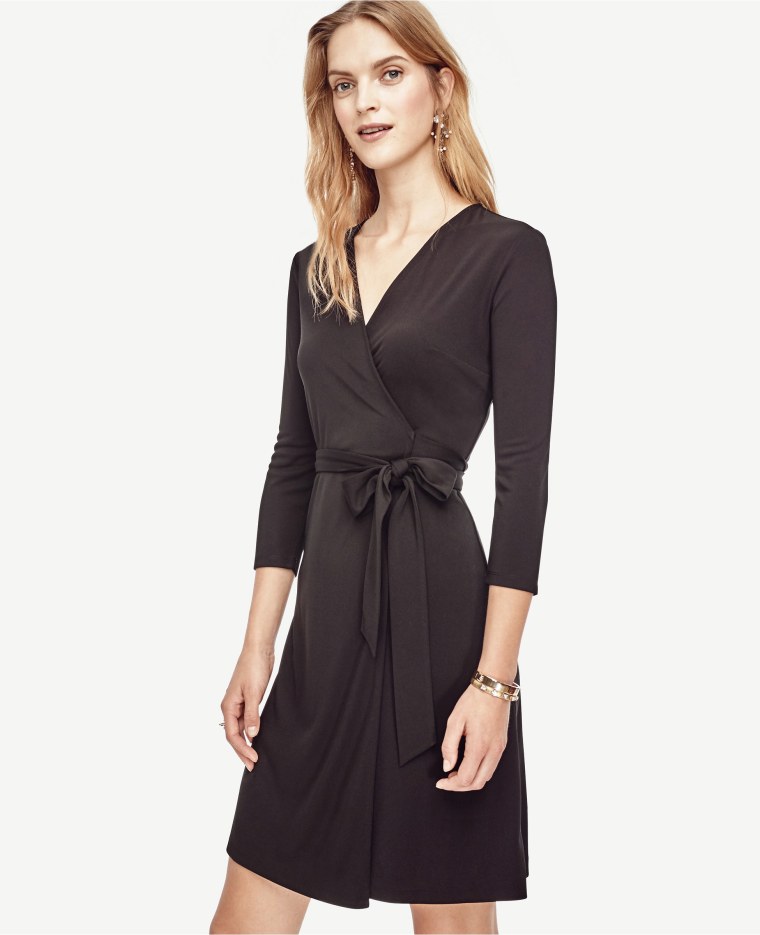 Norma Kamali Long Sleeve Side Draped Dress, $96, Shopbop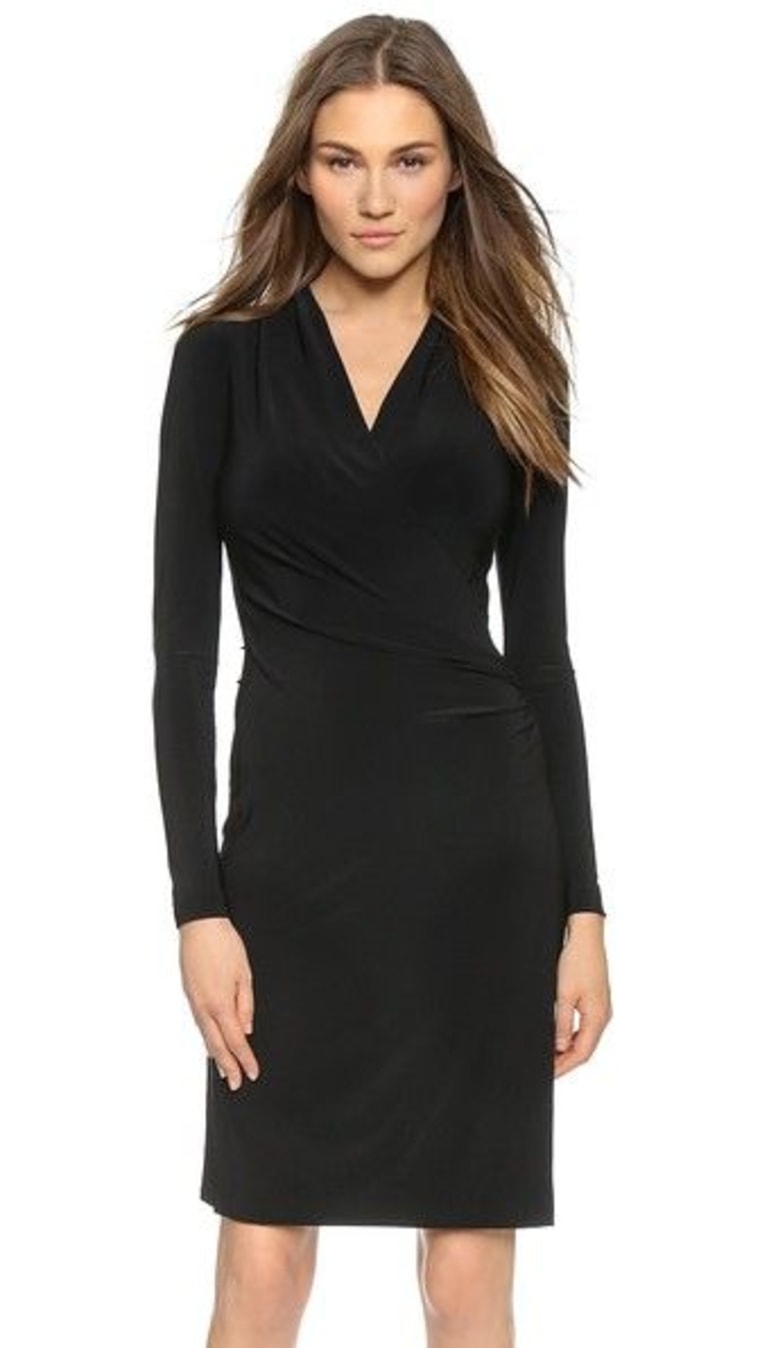 Plus Leah Slinky Wrap Front Dress, $35, Boohoo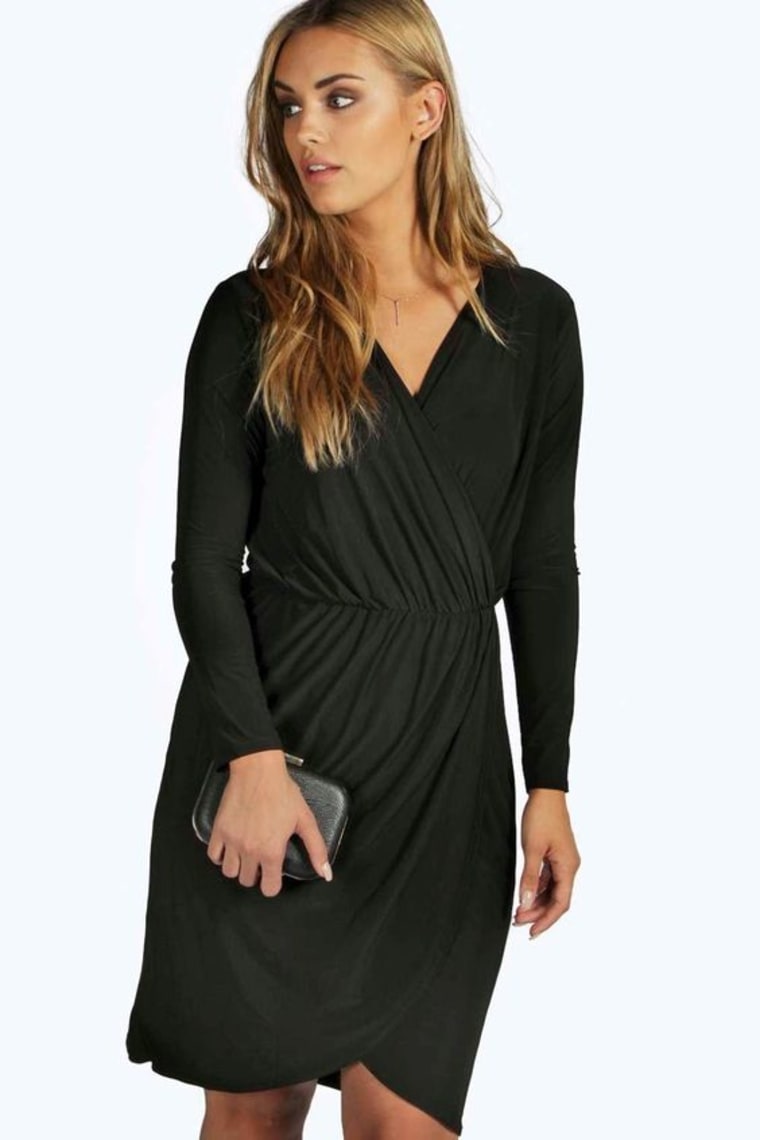 Who What Wear Cross-Over Midi-Dress, $35, Target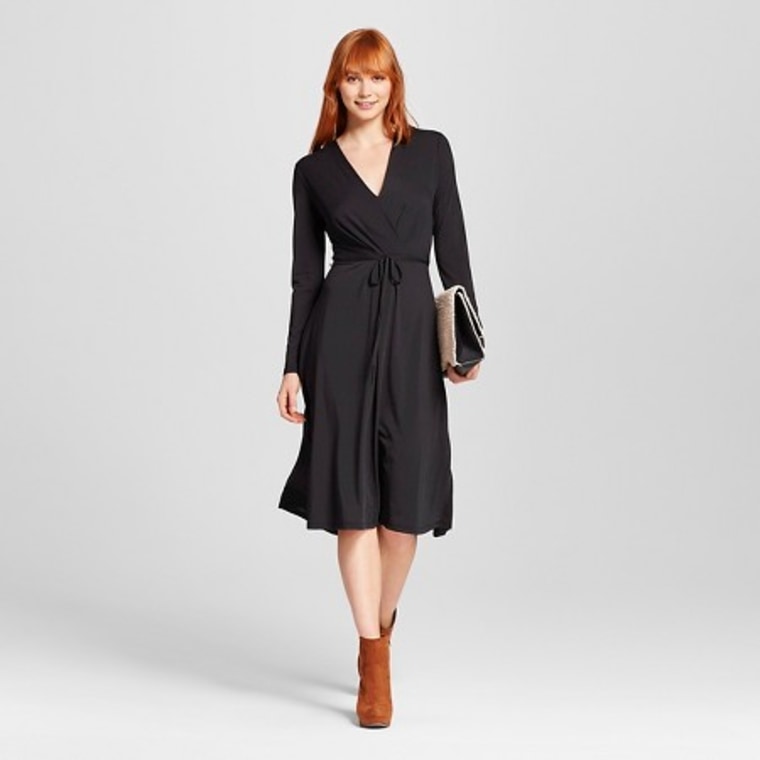 Silk Wrap Dress, $95, & Other Stories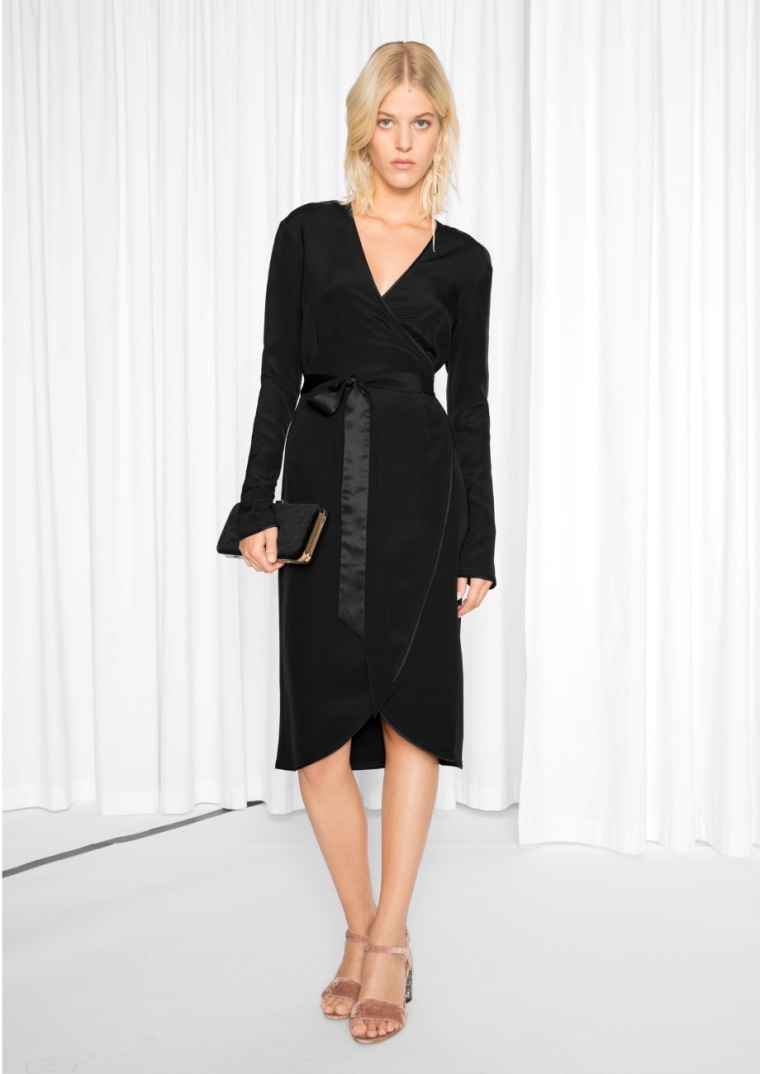 Wrap-front Dress, $18, H&M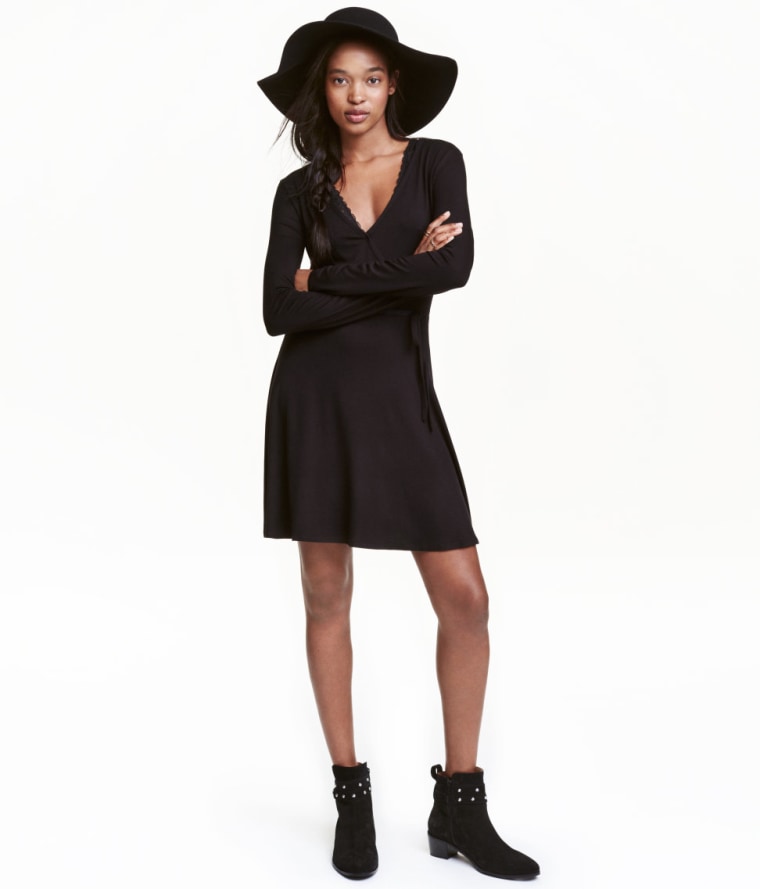 Topshop Dolman Sleeve Wrap Midi Dress, $90, Nordstrom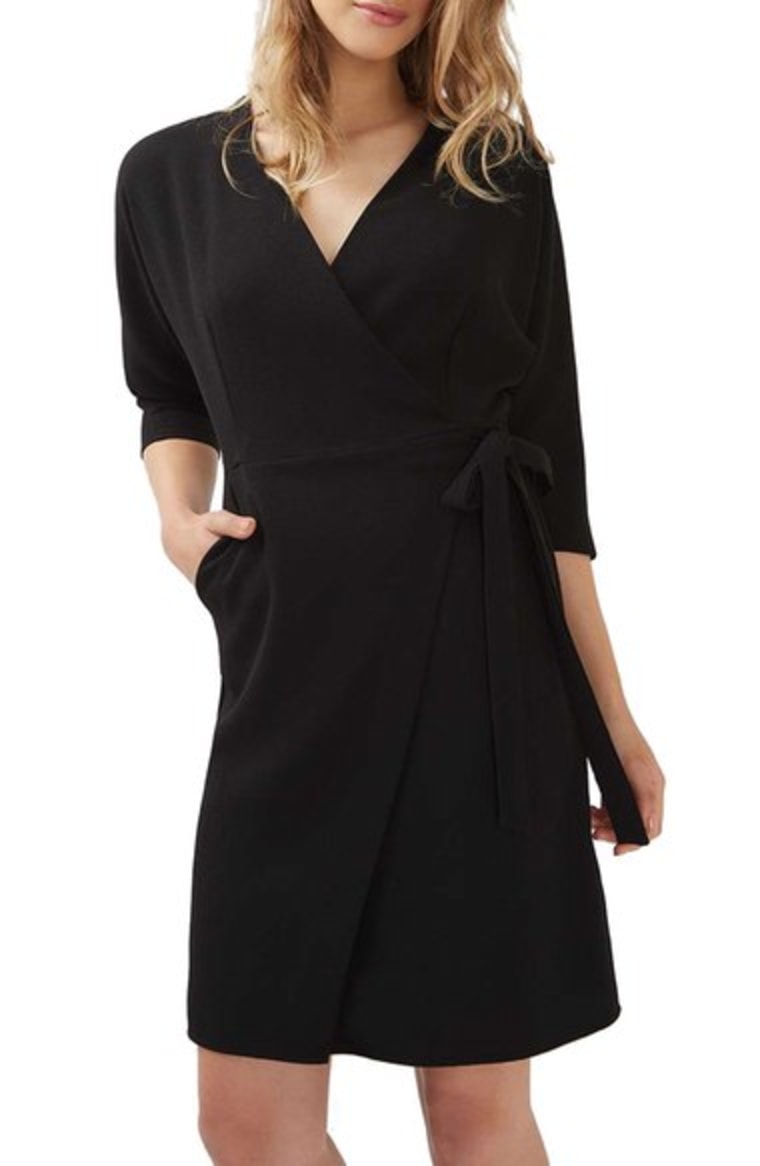 Aqua Faux Suede Wrap Dress, $78, Bloomingdales