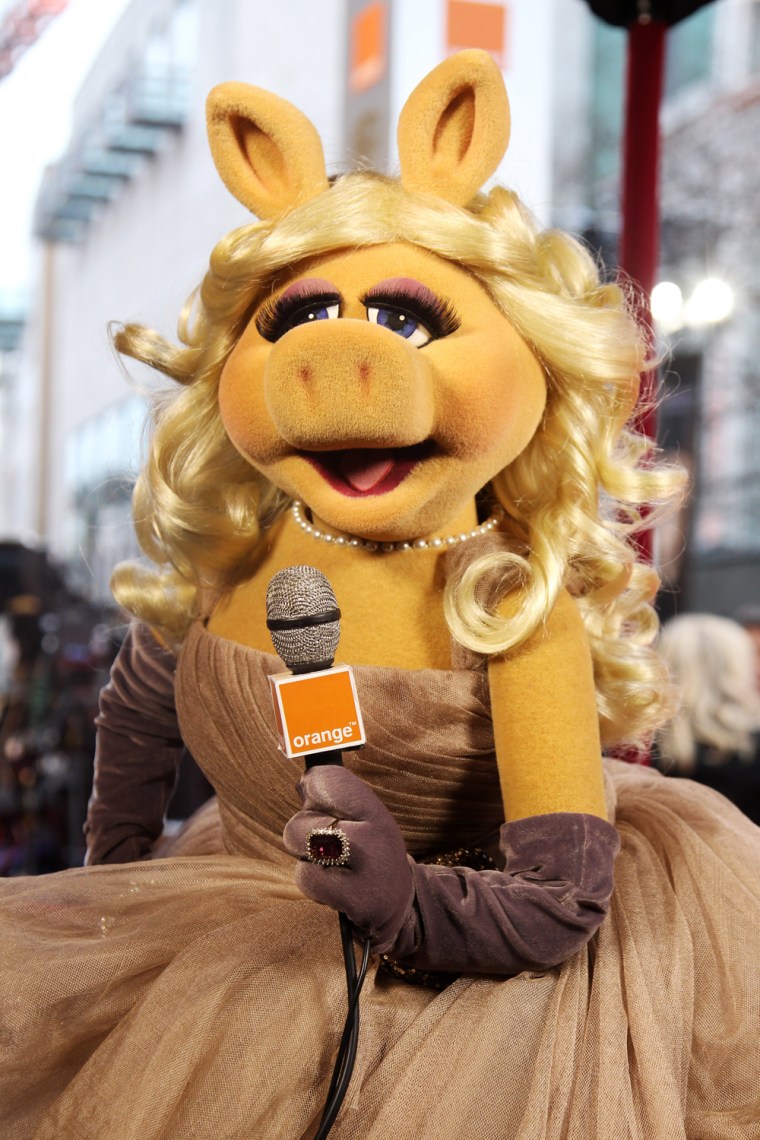 The pig wears LV.
At last night's Orange British Academy Film Awards, also known as the BAFTAs, Miss Piggy stole the red carpet in a glamorous custom-made Louis Vuitton gown, crafted by her "dear friend" (and Vuitton designer) Marc Jacobs. The superstar Muppet, who played the part of interviewer at the BAFTAs pre-show, played homage to the '50s Parisian look, with a full, vintage silhouette, romantic tulle skirt, tiered bustier, embellished sequin bow and even ladylike gloves.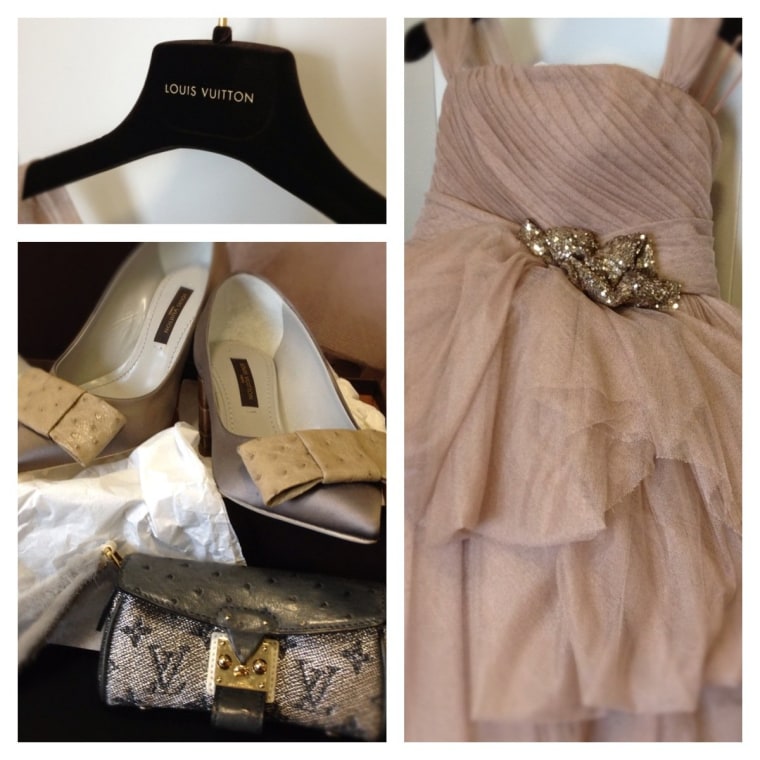 Of her designer frock, Piggy said in a press release, "We have a word for that in Hollywood: Va-va-va-voom."
It's a fabulous ensemble, but we couldn't help but notice she looks a bit different, no? Did Piggy go Hollywood and … get some work done? Moi thinks so!
Rina Raphael is a TODAY.com editor whose proudest career moment was interviewing Miss Piggy in 2008.
More:DIY: Miss Piggy's $595 pink glitter heels