After being stripped of her title as Miss Delaware for being too old, Amanda Longacre, 24, is determined to fight to compete in the Miss America pageant even if it means filing a lawsuit. 
"This is about the title of Miss Delaware that I rightfully won, and I want to represent the people of Delaware,'' Longacre told Savannah Guthrie on TODAY Monday.
The Miss America Organization website says contestants must be 17 to 24 years old. Longacre turns 25 in October, a month after the Miss America competition, and she claims she was never informed of the age rule while competing. 
Watch video: 'Too old' Miss Delaware winner sobs on TODAY, says losing crown 'not fair'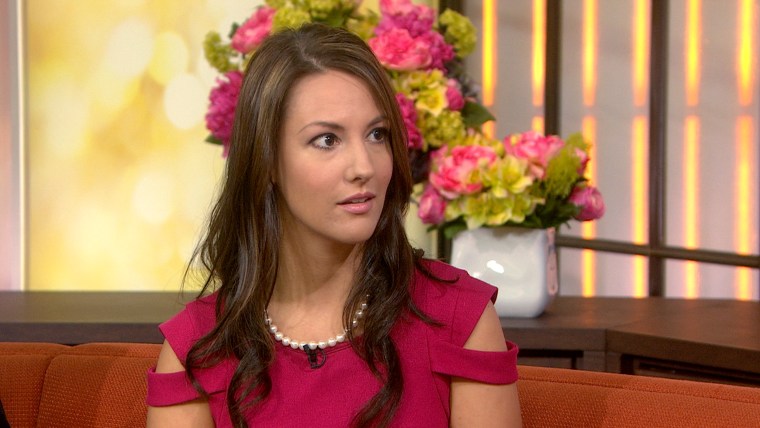 "We want to see Amanda compete at Miss America and serve as Miss Delaware, and to our mind, that's what's fair,'' Longacre's attorney, Mark Billion, told Guthrie. "If we have to sue to do it, we will, but our goal really here is that she be allowed to enjoy the title that she's earned." 
Pageant officials have ruled that Longacre can keep $9,000 in scholarship money that she was awarded for initially winning Miss Delaware. First runner-up Brittany Lewis, also 24, was crowned as the new Miss Delaware on June 26, which resulted in Longacre tearfully breaking down on TODAY a day later as she spoke about it. 
In her own words: 
"I was nothing but honest from the beginning,'' Longacre said. "I did not know that rule at all, and they reiterated to me since the beginning that I was eligible to compete. I asked from the beginning, am I eligible? They said yes, they signed off on my contract, they had my birth certificate. I gave them everything." 
On signing a form in May in which the age stipulation was listed: "I didn't know the rule. I also competed at the local level as well. It's been several months. You put your trust in an organization to know their rules."