/ Source: TODAY contributor
As beauty pageant officials and gay-rights advocates increase the pressure on Miss California USA to back off her controversial comments opposing same-sex marriage, Carrie Prejean is not retracting them. Instead, she's digging in her spike heels and fighting back.
"I was attacked for giving my own opinion on the stage of the Miss USA contest. And I'm going to do whatever it takes to protect marriage. It's something that is very dear to my heart," Prejean told TODAY's Matt Lauer Thursday in an exclusive interview from Washington, D.C.
The first runner-up in the Miss USA pageant was in the nation's capital to help the National Organization for Marriage launch a campaign against same-sex marriage. And she wasn't wearing her pageant smile.
"I'm just here to protect marriage," she reiterated. "The National Organization for Marriage basically just respects marriage and people who support it. That's what I'm here to do today — to protect traditional marriage."
Focus of firestorm
While not attacking her views, the Miss California USA pageant organizers have blistered Prejean for using the pageant stage to promote her political and religious views.
"In the entire history of Miss USA, no reigning title holder has so readily committed her face and voice to a more divisive or polarizing issue," the organizers said in a statement issued to the media. "We are deeply saddened Carrie Prejean has forgotten her platform of the Special Olympics, her commitment to all Californians, and solidified her legacy as one that goes beyond the right to voice her beliefs and instead reveals her opportunistic agenda."
The 21-year-old Prejean became the focus of what has become an international firestorm during the April 19 Miss USA pageant. In the interview segment of the competition, celebrity blogger Perez Hilton, who is openly gay, asked Prejean for her views on legalizing same-sex marriage.
"I think it's great that Americans are able to choose one or the other. We live in a land where you can choose same-sex marriage or opposite marriage," she said. "And you know what? I think in my country, in my family, I think that I believe that a marriage should be between a man and a woman. No offense to anybody out there, but that's how I was raised."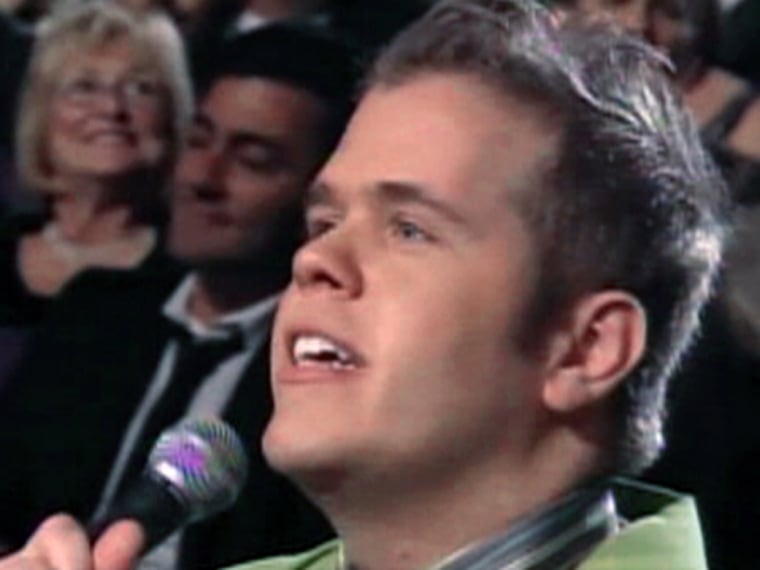 On his blog the next day, Hilton called Prejean a vulgar name and said that Miss USA is supposed to help unite Americans, not divide them. He suggested her response may have cost her the Miss USA crown.
Besides Hilton, at least two more of the pageant's dozen judges have said Prejean should have given a more politic, if not politically correct, answer to avoid offending anyone, and that it was her lack of tact, not her opposition to same-sex marriage, that ruffled feathers.
"I do not fault her for her beliefs. I fault her for her complete lack of social grace, and that's a quality I want my Miss USA to possess," judge Alicia Jacobs, a former Miss Nevada, wrote on her blog.
Hero's welcomeJoining the assault on Prejean is Miss USA 1995 Shanna Moakler, who told "Access Hollywood" that some six weeks before the Miss USA pageant, Prejean had breast enhancement surgery paid for by the Miss California pageant. An "Access Hollywood" spokesman confirmed the report and claims it has been substantiated. Lauer and Prejean did not address that question during their interview.
One week after the pageant, Prejean, who is a student at San Diego Christian College, was given a hero's welcome at the Rock Church, an enormous San Diego-area megachurch that claims on its Web site to attract 12,000 worshippers each week. The church's pastor and founder is former San Diego Chargers defensive back Miles McPherson, who actively campaigned for California's Proposition 8, a referendum that outlawed same-sex marriages in the state when it narrowly passed in November's election.
"I never thought in a million years that this would be happening right now," Prejean told Lauer. But she rejected his suggestion that she could have held back on expressing her views until after her reign as Miss California is over.
"I think that this is a huge issue right now, and people are very passionate about this issue. I think that regardless of our opinions, we need to respect each other, even when we disagree. It's all about respect," she said.
International flap
The controversy has reached across the Atlantic to Great Britain, where The Telegraph reported that Alan Duncan, an openly gay member of the House of Commons and a leader in the Tory party, appeared on a satirical BBC news show, "Have I Got News for You."
"I don't agree with her at all," he reportedly said, adding in jest: "If you read that Miss California has been murdered, you will know it was me, won't you?"
Lauer asked Prejean if she's gotten any other — and more serious — threats.
"Not that I'm aware of. It's the complete opposite," she said. "I've actually had so many supporters and so many people just saying, 'Thank you so much. It had to take a beauty pageant contestant to actually stand up for what she believes in. I just want to thank you for that.' "
Some pundits have observed that Prejean's conservative views reflect those of Alaska Gov. Sarah Palin, who also was a beauty pageant contestant as a young woman. Lauer asked Prejean what she thinks of the comparisons to the former Republican vice presidential candidate.
This all-American beauty beat out 50 other girls for the coveted crown.
For the first time in the interview, Prejean's face lit up into a broad smile.
"I think that's the only comparison — that we were both in a beauty pageant," she laughed.
But, Lauer asked, does Prejean intend to go into politics like Palin?
"Definitely not anytime soon, that's for sure," Prejean replied.
The Associated Press contributed reporting to this story.