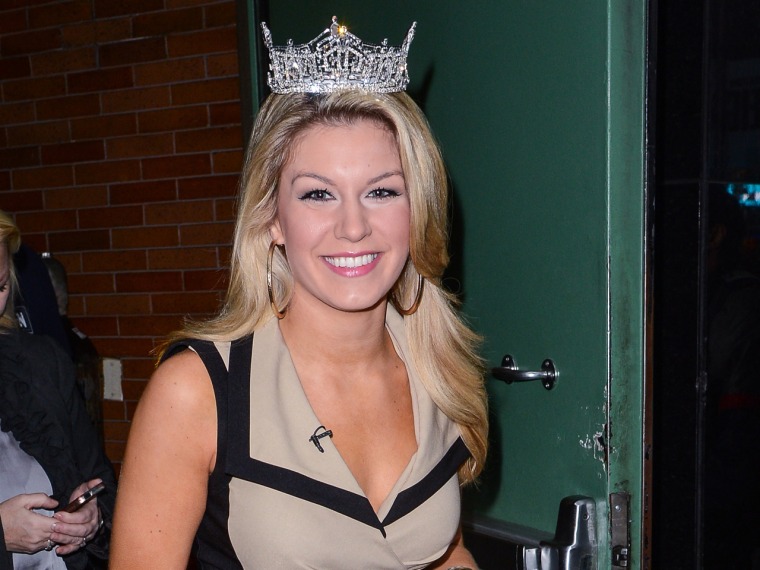 Not too long ago, Miss America Mallory Hagan was a Forever 21 and Wal-Mart kind of girl.
"Because I've been in college and pretty broke, I generally shop at places that are really cheap," the newly crowned beauty queen told TODAY.com when we caught up with her about her style.
Hagan's now trading her budget look for designer duds, thanks to a year's worth of outfits from Canadian label Joseph Ribkoff.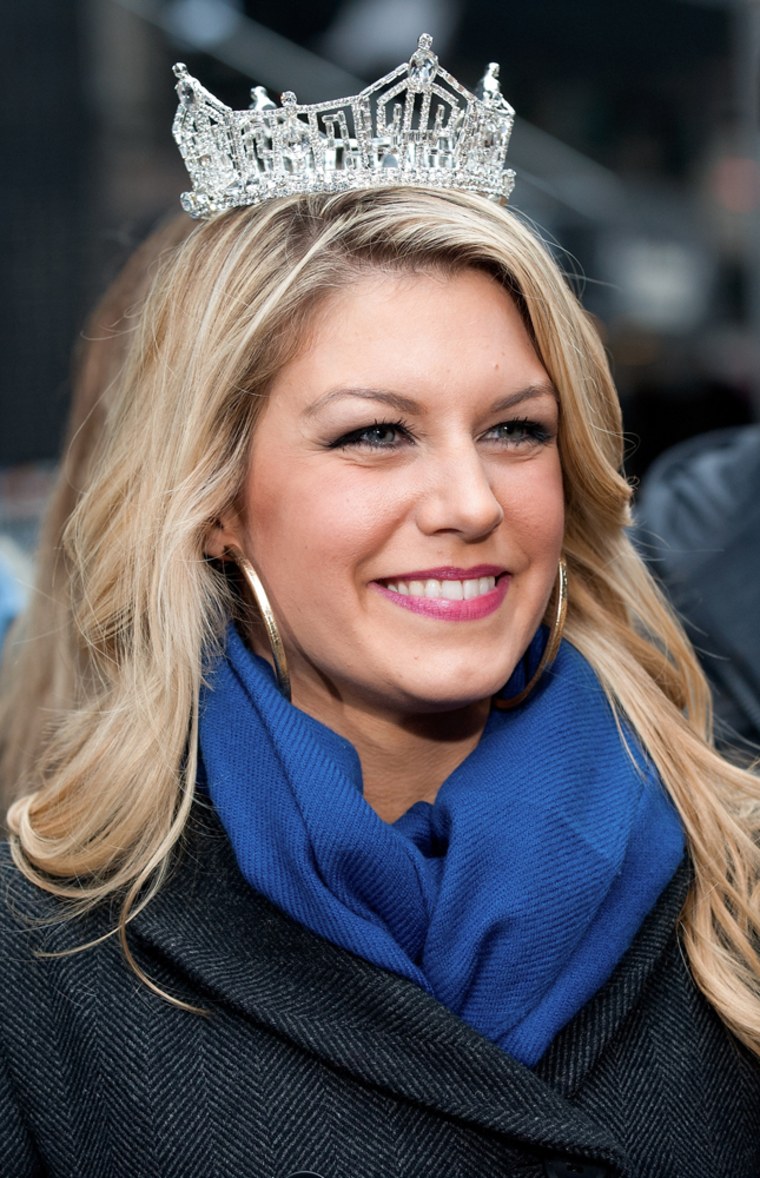 Wait, what?! Miss America's clothes won't be made in ... America? That's right, Hagan, 23, will be making appearances for the next 12 months clad in clothing made by the Canadian designer, who has dressed the winners for the past five years.
But don't worry, Miss America hasn't changed her tune to "O Canada" just yet. "They're a really international brand and they're just based out of Canada," she said. "They've been a wonderful supporter of our mission to be a part of education, and they help us look successful while we're promoting that. As long as they're on board, it doesn't matter where they come from!"
And while she calls Joseph Ribkoff "an incredible designer," she wants to make it clear she's open to other partnerships, naming Jessica Simpson, Tommy Hilfiger, Elie Saab and Vera Wang as dream collaborators.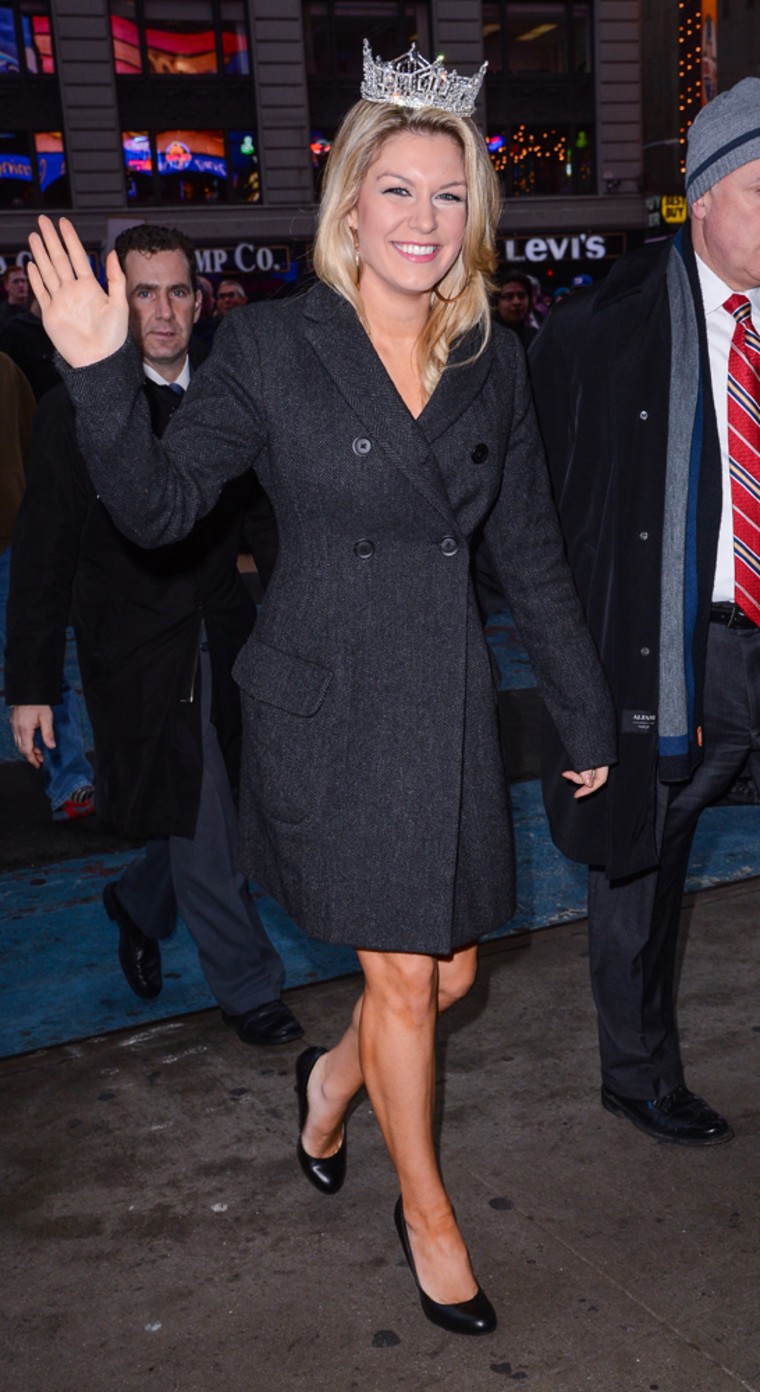 Though she's slightly limited in her clothing choices as Miss America, she does hope to put her own spin on the title. "I really want to work this year to make sure I always look 24," she said, "and that I look fresh and fun and sometimes even a little funky!"
Luckily you don't need a crown to copy Hagan's beauty regimen with these drugstore picks she revealed are always in her bag: "I love the very small cans of John Frieda Frizz-Ease," she said. "I always have Crest Whitestrips with me; it's really important for my smile to be bright. And I love L'Oreal Voluminous Mascara."
More: