We're loving the sexy shorter 'do Miranda Kerr is now rocking as of this week.
The new cut works great on the gorgeous Australian supermodel — but is it the right look for you?
"Miranda Kerr can do no wrong and this new cut has proven how confident she really is," said Brittany Stevens, an LA-based hairstylist. "Long hair can be a woman's security blanket, but what women need to realize is nothing says sexy like confidence."
"I love how effortless short hair can look, and with just a few tricks with a flat iron and some product ... magic!"
RELATED: Meghan Trainor on her new hairstyle: 'I was born to be a redhead'
Length is relative. Although the style may be short compared to Kerr's signature locks, it's more of a long bob (or lob) than a seriously short cut, said celebrity hairstylist Nick Arrojo.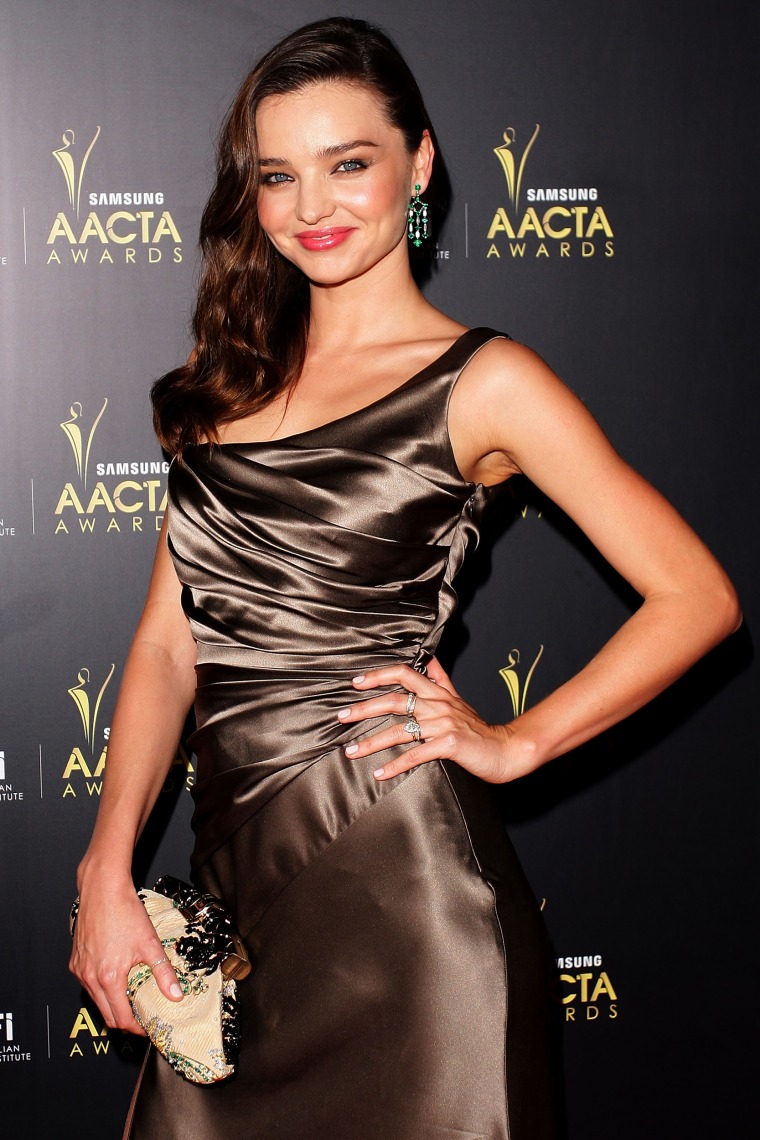 Before going for it, make sure to discuss how this cut might work for your face shape and lifestyle.
"I recommend having it cut with a razor to create the soft tapered edges that help the style retain polish and elegance within a carefree style," Arrojo said.
To create a tousled side part, like Miranda, prep your hair with a palm full of styling whip and a couple pumps of volume foam, he said.
Then dry the hair with your hands, twisting pieces to create a slight wave. Push hair to the side that you prefer use a light-hold hairspray once the air is dry, Arrojo said.
RELATED: Katie Holmes haircut: How to get her curly lob look
And keep in mind, different face shapes might benefit from a different length.
"I love a bob on round faces because it can make your chin come out more, making your face look longer and leaner," said Fabio Scalia, stylist and owner of Fabio Scalia Salons.
"If you have a long face, I recommend more of a lob."
To style a more traditional bob, you'll want to use a flat Denman Brush on soaking wet hair and mousse to add traction while brushing, said Scalia.
RELATED: Still shampooing everyday? 9 steps to get you on a better routine
"Blow dry while brushing the hair in every direction — side to side, up and down — so you can smooth out [any] cowlicks," he suggested for bob-wearers.
And there is one tool Scalia said to avoid at all cost.
"Don't use a round brush because you will create too much roundness, which will give your bob that mushroom effect."