Playing her breakout role as telekinetic teen Eleven in "Stranger Things" meant Millie Bobby Brown had to shave off her hair, and she couldn't have been happier about it.
The star of the Netflix hit and fashion-forward teen opened up in a series of tweets over the weekend about how shaving her head was an "empowering" moment, which inspired fans to respond with their own stories.
Brown, 13, also posted a behind-the-scenes video of the day her long locks were shorn off after tweeting, "I miss my shaved head."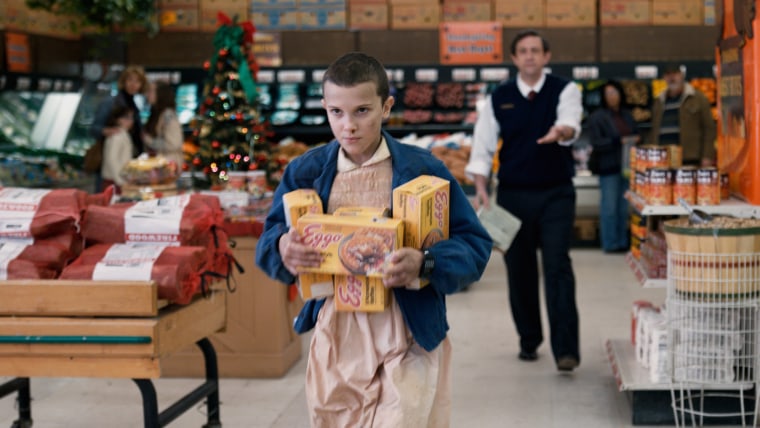 "The day I shaved my head was the most empowering moment of my whole life,'' she wrote. "The last strand of hair cut off was the moment my whole face was on show and I couldn't hide behind my hair like I used to. As I looked in the mirror I realized I had one job to do. Inspire."
Brown, who had longer hair in Season 2 of "Stranger Things," caused many fans to share their own emotional pictures of shaving their heads.
Brown has been a regular source of inspiration, revealing last year that she is deaf in one ear but hasn't let it stop her from pursuing her dreams of singing and acting.
She also has become noted for her style, whether it was wowing at the "Stranger Things" Season 2 premiere or dazzling at the Golden Globes last week.
Follow TODAY.com writer Scott Stump on Twitter.