The annual MTV Video Music Awards are known for attendees' wild antics and even crazier outfits. And that goes double for this year's host, Miley Cyrus. The world waited to see what the "Wrecking Ball" singer would wear and Cyrus delivered on her no-holds-barred promise, arriving in a Versace outfit that made the singer resemble a human chandelier.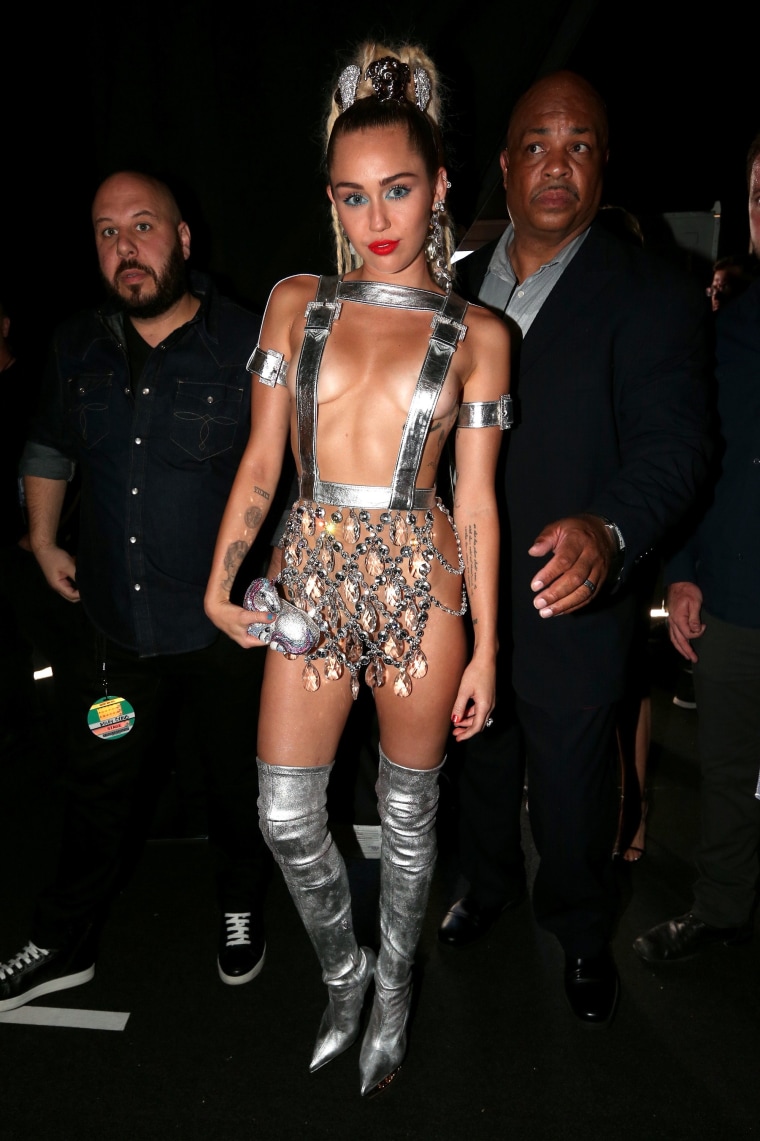 RELATED: Everything you need to know about the 2015 VMAs
With metallic silver suspenders (which served as the only coverage for her top) and a crystal beaded skirt that left little to the imagination, Cyrus was dressed as unapologetically as possible. Add a Madonna-like high ponytail and thigh-high platform boots, and this pop star looks ready for the history books.
Remember when Miley Cyrus looked like this?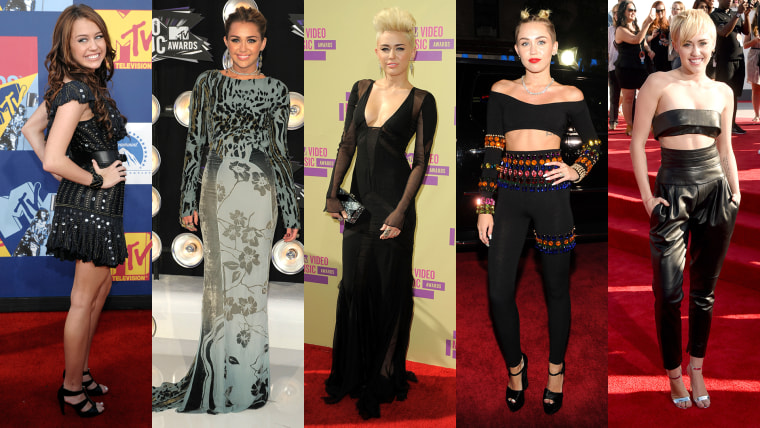 See all her on-stage outfits below: