One teen's generous gesture has sparked an inspiring Twitter trend.
With prom season — and prom shopping — in full swing, Mika Riddick of Glen Burnie, Maryland, wanted to help girls who might have trouble affording a glamorous gown for the occasion.
Riddick, 19, tweeted a photo of the sparkly gold-and-black dress she wore to her prom in 2016, along with a sweet offer to lend her outfit to a current high school student in need.
"I have shoes for you as well as a makeup artist if you need that," the teen wrote. "I'm not charging you anything. Just have a great night!"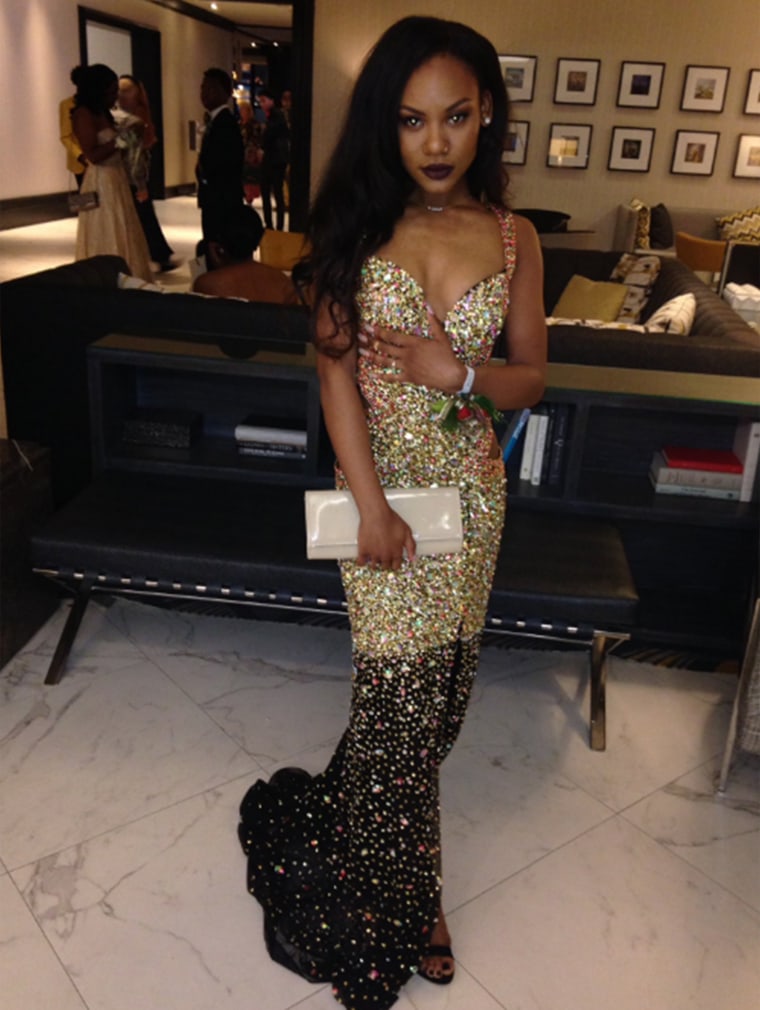 Before long, Riddick's post went viral. It has been liked nearly 38,000 times, and it inspired dozens of women around the country to offer up their own prom dresses to girls in need.
Some people also offered free makeup and photography services for the special evening.
Riddick's post even inspired girls in other countries, including Canada and the U.K., to offer up their gowns as well.
"You girls are not just helping whoever gets the dress, you're setting an amazing example for little girls," one woman wrote to Riddick and all the other women offering to lend out their dresses. "You are selfless and amazing role models."
Others added that Riddick's sweet gesture was just as meaningful to parents struggling to make ends meet, especially considering that prom dresses these days can cost hundreds of dollars.
"Coming from a mom who's helping her daughter with college, on a serving salary...I am sending positive vibes and blessings your way!" one mother wrote on Twitter.
There was some help for the guys, too. One Twitter user, who also lives in Glen Burnie, Maryland, offered up his suits to young men attending prom in the area.
Not long after Riddick posted her dress on Twitter, she found a local student who was thrilled to borrow the gown for her prom next month. And thanks to her generous act, dozens of girls around the country are no doubt being matched up with their dream dresses as well.
Riddick says she has been surprised to see the huge impact of her simple gesture.
"Doing things like this are so normal to me," she wrote on Twitter. "I honestly didn't think much of it or expect all this love."