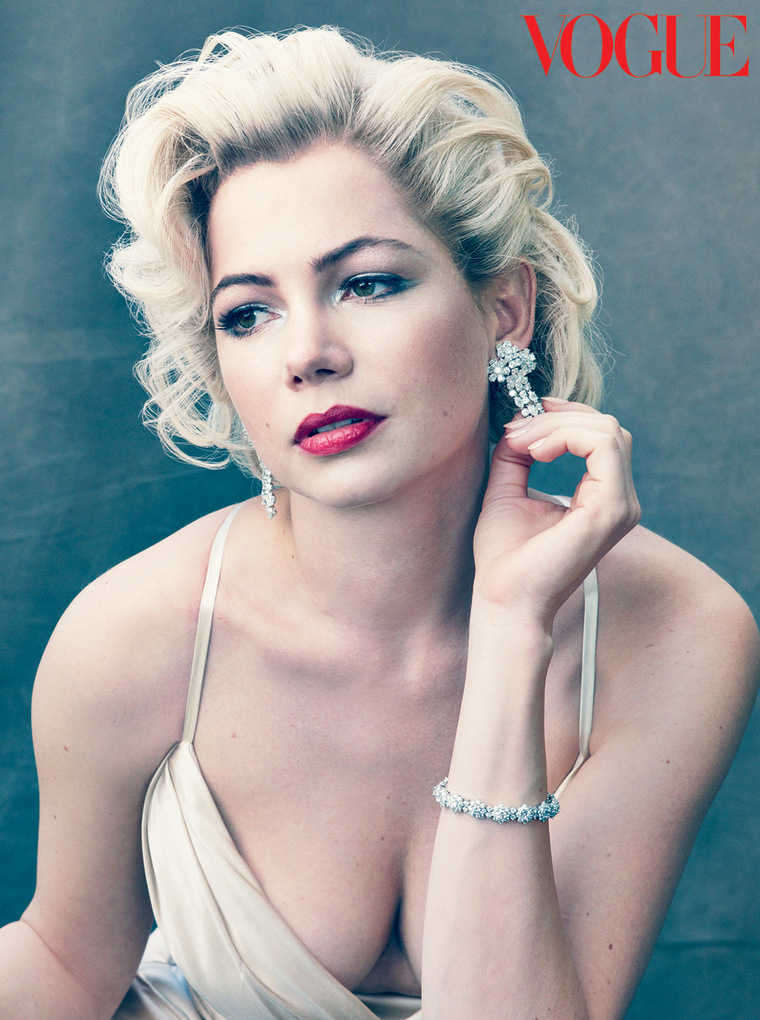 To promote her upcoming film "My Week with Marilyn," actress Michelle Williams posed as the sultry blond for a Vogue magazine spread with iconic photographer Annie Leibovitz. The talented star shared her views on motherhood, the death of former fiancé Heath Ledger, and why playing Marilyn was daunting.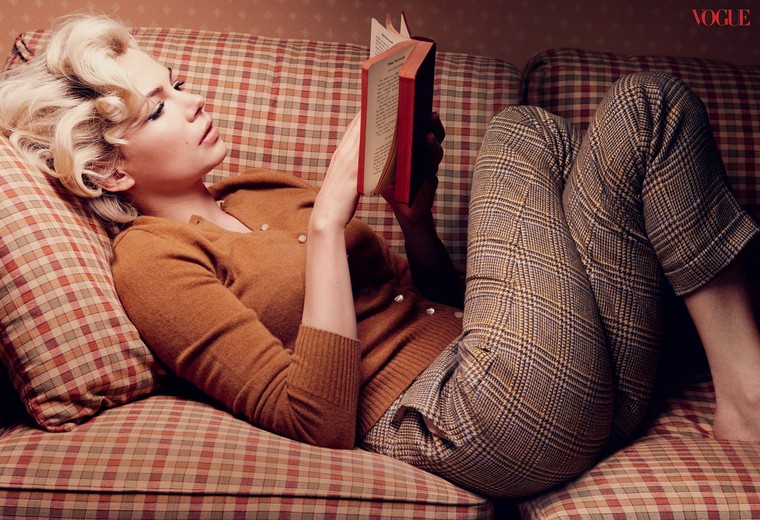 "As soon as I finished the script, I knew that I wanted to do it, and then I spent six months trying to talk myself out of it," she told Vogue. "But I always knew that I never really had a choice. I've started to believe that you get the piece of material that you were ready for."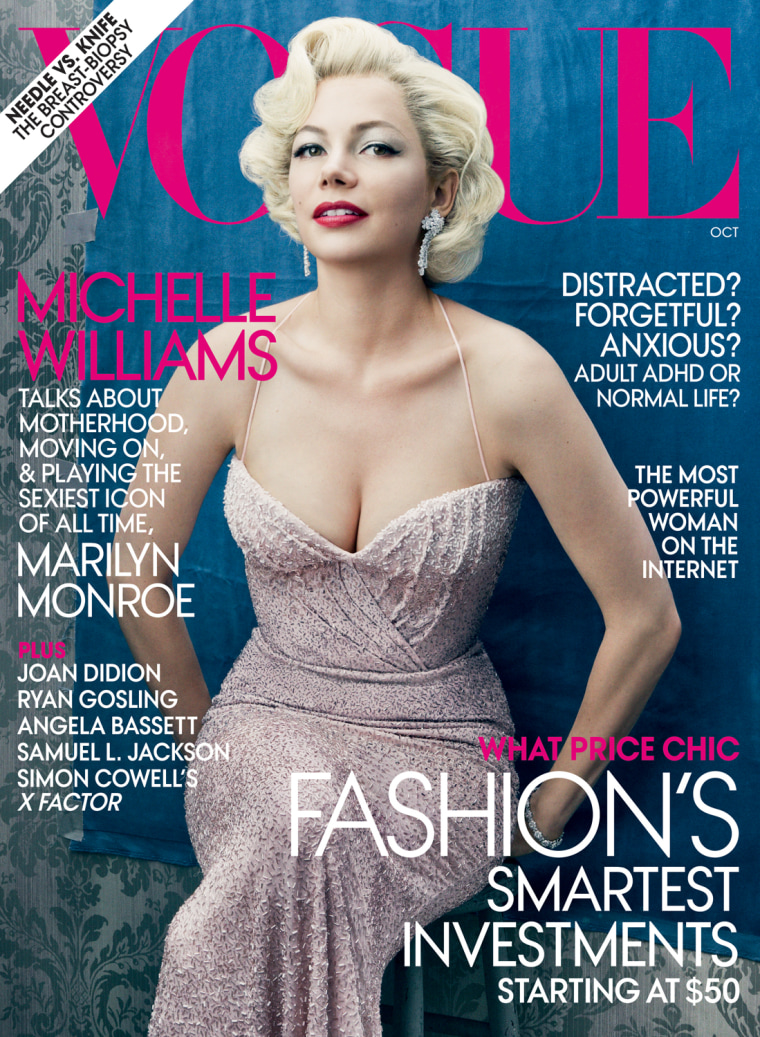 Williams partly credits her new-found confidence to age. "I feel like something has changed for me, but it's a new change, so it's going to be hard for me to describe," she said. "Maybe it has something to do with turning 30. I don't feel as shy or nervous or self-conscious. I have more confidence that I can handle what life brings me. I don't feel scared to have an idea and express it." She adds, "I feel giddy about it because it's a complete transformation. It's like I've found my voice."
Williams says she tried to gain weight for the role to have some of Monroe's famous curves but it all went to her face. She opted instead to fill herself out with padding.
What do you think of Williams' Marilyn? Does she do the star justice?
Michelle Williams graces the cover of Vogue's October issue, on newsstands nationwide September 20th.
More: Michelle Williams talks Ledger loss, Marilyn
Supermodel Coco Rocha: You won't catch me wearing sweatpants