Michelle Williams looked like a million bucks last night at the BAFTAs, but she sure didn't spend it.
The "My Week With Marilyn" star, who was nominated (but lost) for best actress, wore an elegant two-tone custom dress by affordable retailer H&M. The glamorous gown, featuring a trumpet skirt with satin back crepe, creme-colored bodice and flower detail belt, can't be found at your local H&M though. Instead, a top and skirt inspired by Williams' red carpet look will be available in select stores in April 2012.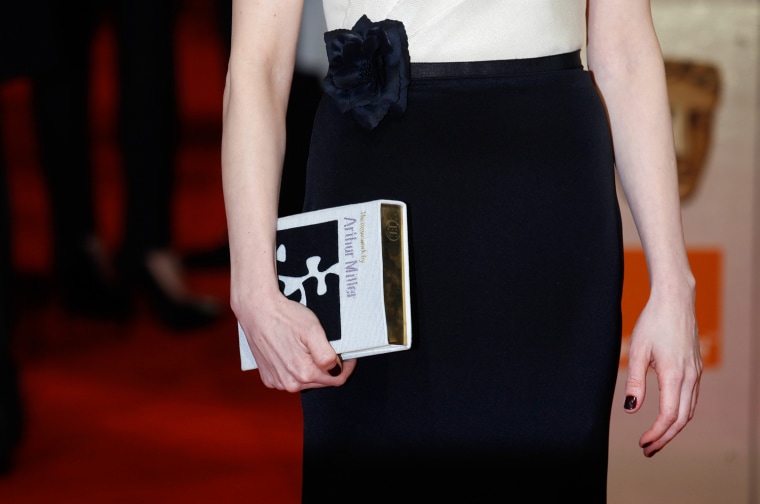 While Williams may have saved on the frock, she certainly splurged on the purse. Her bookish accessory is none other than the Arthur Miller £660 ($1,041) Olympia Le Tan canvas book clutch bag, according to the UK Mirror. At least she's spending money where it counts: on literature.
Rina Raphael is a TODAY.com editor who wishes more celebrities wore things she could afford on the red carpet.
More:Miss Piggy gets a custom-designer gown for BAFTAs