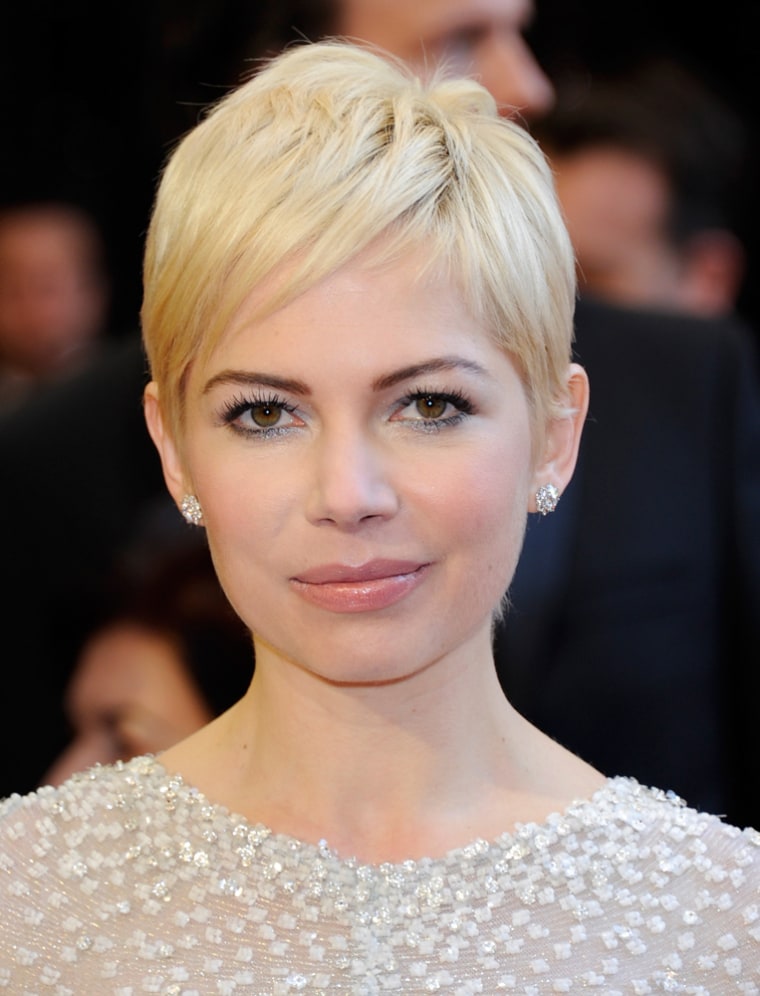 Michelle Williams' pixie haircut isn't just about fuss-free style.
In a new interview with British Elle,the talented actress reveals why she intends to keep her cropped 'do even though, she says, her six-year-old daughter Matilda and heterosexual men dislike the look:
"… It's been a really long time since I had long hair, five years," Williams told Elle. "Of course, the only people who like it are gay men and my girlfriends. Straight men across the board are not into this hair!"
Why the resistance? The Oscar nominee is keeping it short for an emotional reason: as a tribute to late former fiancé, actor Heath Ledger. "I cut it for the one straight man who has ever liked short hair and I wear it in memorial of somebody who really loved it."
Williams has often spoken of her heartbreak since Heath Ledger's death in 2008. In September, she told Vogue magazine that life has settled since the death of Ledger, but it's affected all facets of her life. She said she now looks at life from a "lens" where everything is "impermanent."
As for her hairstyle, she might want reconsider how men view her short hair. Some prefer it:
"Michelle Williams needs to up that straight-men-who-like-her-short-hair count to two," says Kurt Schlosser, TODAY.com's Celebrity Sightings editor. "She stands out every time she steps on red carpets populated with cookie-cutter blondes sporting the same 'do."
More: Michelle Williams talks Ledger loss, Marilyn