Michelle Obama is making her new look official! The first lady showed off her bangs in a new official White House portrait, revealed on Wednesday on the White House Flickr page.
The photo, taken Feb. 12 in the Green Room of the White House, features Mrs. Obama in a black Reed Krakoff dress with sleeves to the elbow and a strand of pearls.
It's a slightly more conservative look than the sleeveless Michael Kors dress she wore for her 2009 official portrait, but the main difference between then and now is the first lady's hairstyle, which she has referred to as her "midlife crisis."
She's not the only Obama to undergo a hair change in the last four years. President Obama's hair looked notably different in his new portrait as well, unveiled last month, in which he showed off a lot of grays — and a big smile.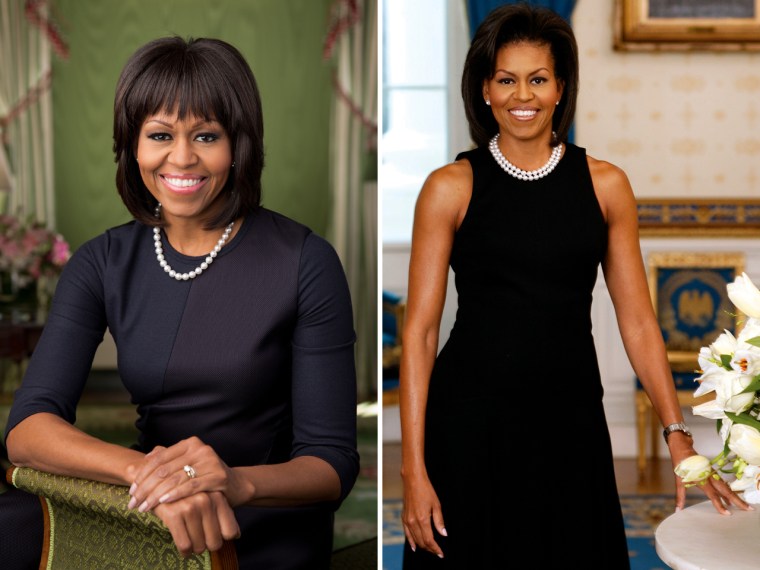 Meena Hart Duerson is a TODAY.com senior editor who is still trying to hide the evidence she ever had bangs.
More from TODAY:
President Obama reveals new portrait
Smile! See the Obamas' new family portrait
Ready for his close-up: First Dog Bo's first official portrait