Hello, curls!
Michelle Obama is rocking her natural hair on the December/January issue of Essence magazine, giving people a rare glimpse of her beautiful, natural spirals.
Fans were in love with her look, to say the least, with many thanking her on Twitter for showing off her natural texture on a major magazine cover.
Her hairstylist, Yene Damtew, posted on Instagram about the experience of working with the former first lady's natural strands.
"It was incredible to create these textured curls on Mrs. Obama — this was a first for us!" she wrote in her post. "I appreciate Mrs. Obama showcasing this hairstyle so beautifully with ESSENCE — a publication for women who proudly rock all textures of hair from kinky coils to wavy ringlets."
The former first lady almost always wears her hair straight in public. While she switched up her hairstyle now and then throughout her time in the White House, notably with bangs at one point, she typically stuck to straight strands or blown-out waves.
Her hairstyle was part of the personal image she carefully cultivated during her time as first lady.
"When it came to my choices, I tried to be somewhat unpredictable, to prevent anyone from ascribing any sort of message to what I wore," she wrote in an excerpt of her new memoir, "Becoming", for Elle magazine. "It was a thin line to walk. I was supposed to stand out without overshadowing others, to blend in but not fade away. As a black woman, too, I knew I'd be criticized if I was perceived as being showy and high-end, and I'd also be criticized if I was too casual."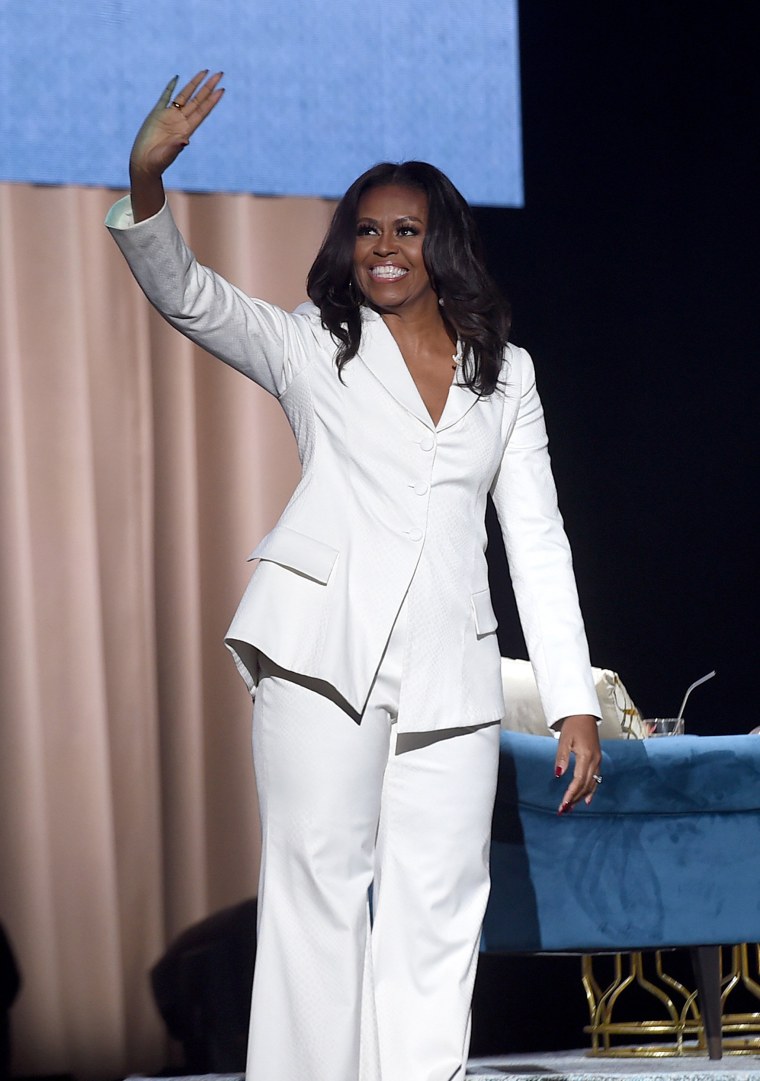 Now that she's no longer in the White House, Obama may feel more free to experiment with her look, including her hair.
Straight hair or curly, she is gorgeous!