Michelle Obama is arguably the country's most iconic mom ... but she's not succumbing to the "mom haircut" anytime soon.
The outgoing FLOTUS is always perfectly coiffed, most often with soft, classic waves that fall around her shoulders. We've seen her experiment before — remember the bangs she called her 'midlife crisis'? — but she generally seems to abide by the "if it ain't broke, don't fix it" philosophy.
(And it definitely ain't broke.)
But Obama wasn't leaving the White House without throwing us one more curveball ... or straightball, as the case may be.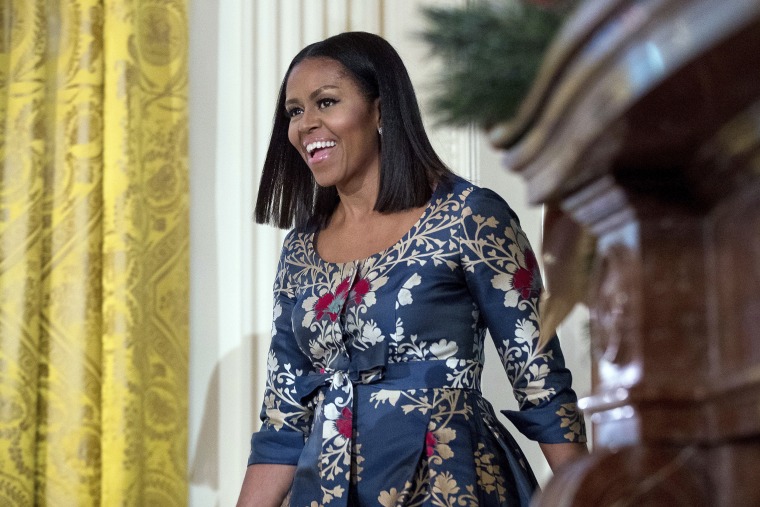 Obama debuted the sleek, center-parted cut on November 29 at a White House event unveiling the 2016 holiday decor.
RELATED: Michelle Obama: 'My bangs set off a national conversation'
Stylist Johnny Wright proudly 'grammed a pic of the new 'do, along with a slew of hashtags like #styleicon and #masterpiece.
Obama, who has now graced the cover of Vogue three times, will undoubtedly be remembered for her impeccable taste as well as her powerful speeches and passion for health.
RELATED: Michelle Obama graces the cover of Vogue for the 3rd time
Wherever life takes her after January, we hope there will be plenty of photo ops ... so the rest of us can stay inspired by her fun, yet timeless, style.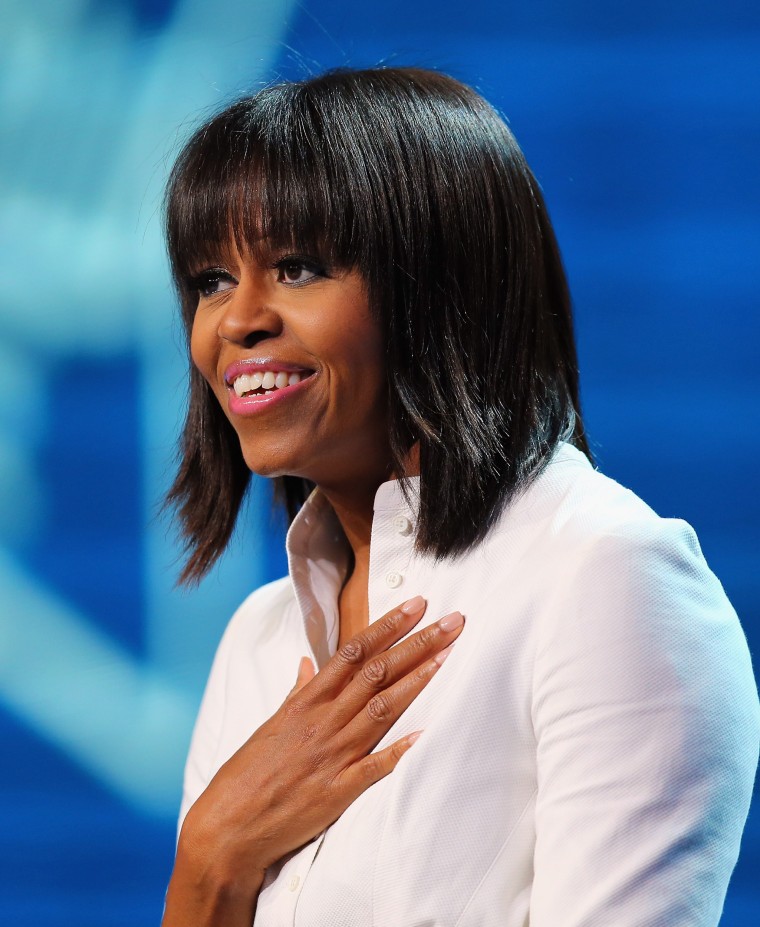 We'll miss you, Michelle!