Michelle Obama may have retired her role as first lady, but her status as an American fashion icon endures.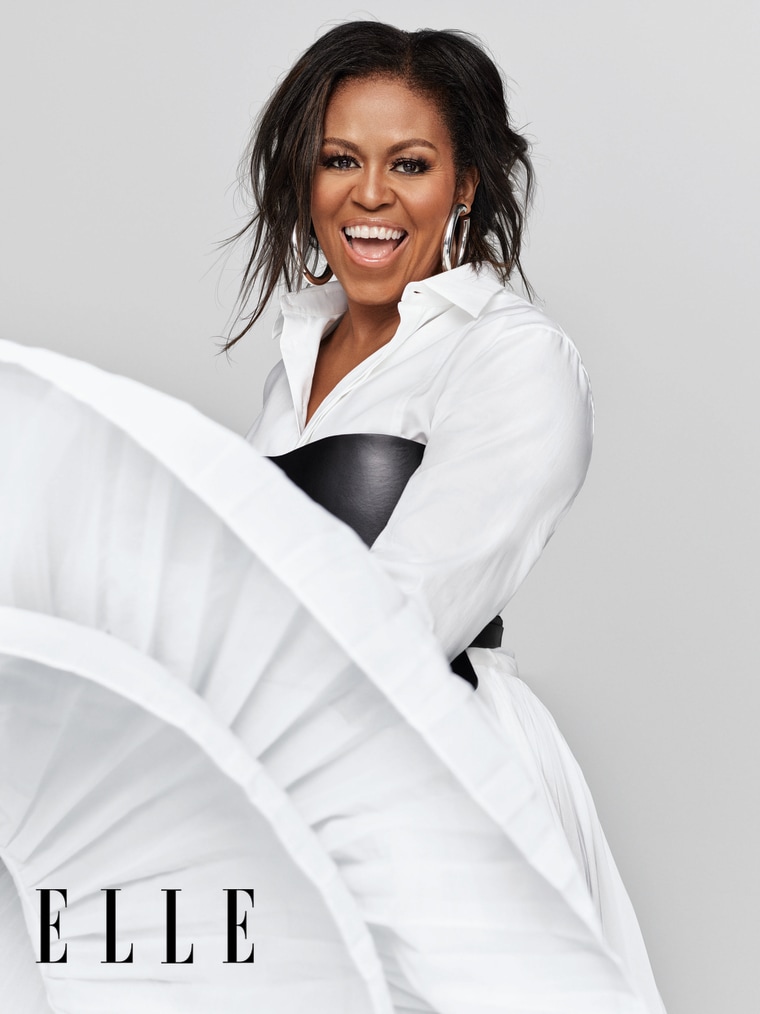 Ever since she and hit the campaign trail with her husband ahead of the 2008 election, Obama's wardrobe has made headline after headline. And in an exclusive excerpt in Elle magazine from her memoir, "Becoming," Obama shared what it was like navigating her sartorial decisions while she was in the White House.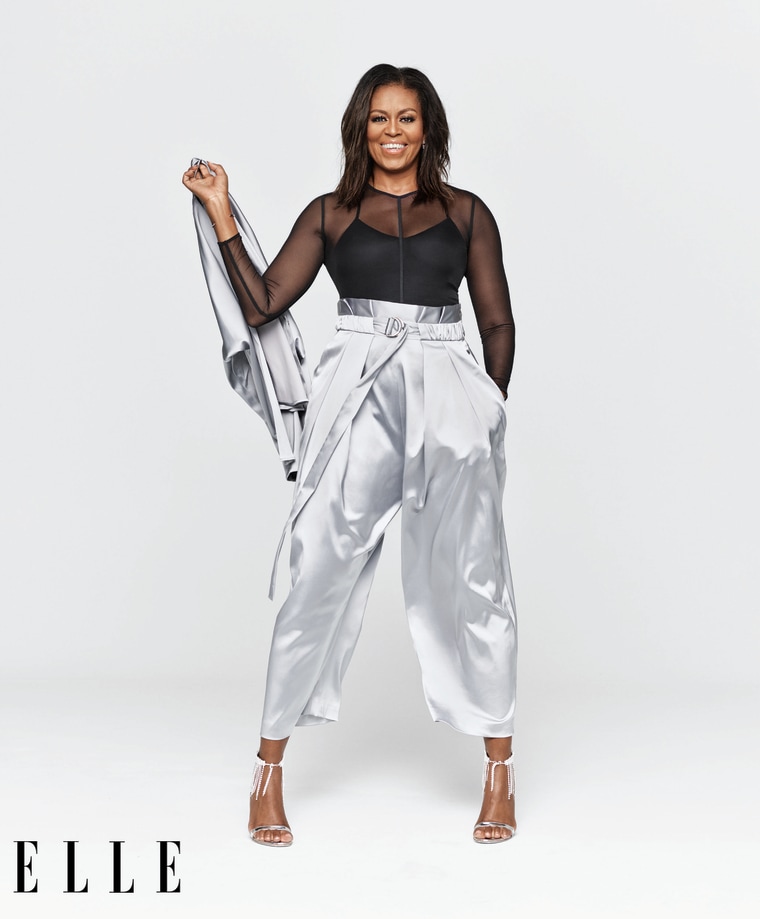 "When it came to my choices, I tried to be somewhat unpredictable, to prevent anyone from ascribing any sort of message to what I wore," she wrote. "It was a thin line to walk. I was supposed to stand out without overshadowing others, to blend in but not fade away. As a black woman, too, I knew I'd be criticized if I was perceived as being showy and high-end, and I'd also be criticized if I was too casual."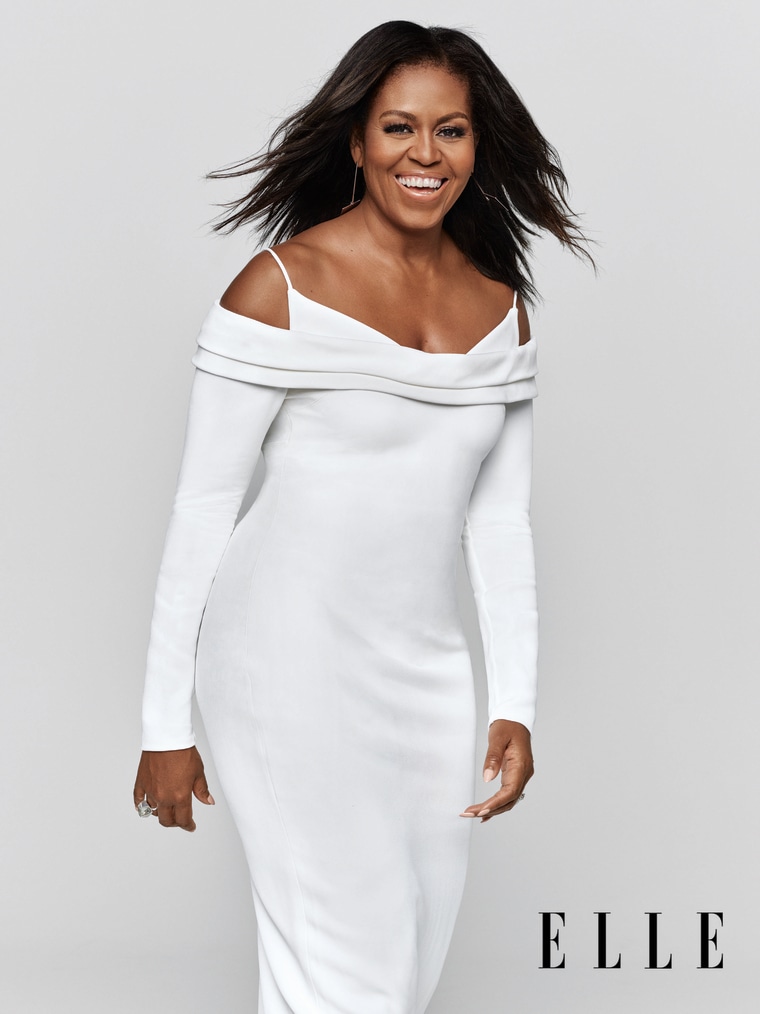 She notes that she liked to combine high-end designers with affordable ones — like mixing a Gap T-shirt with a skirt from Michael Kors — and used her position to help celebrate American designers, particularly those who were new to the industry.
True to form, Obama looks chic as ever on the December cover of Elle magazine in a white shirtdress and black bustier from Dior. She paired the look with lace stiletto booties and silver hoop earrings while keeping beauty look simple with a windswept updo and glow-y skin.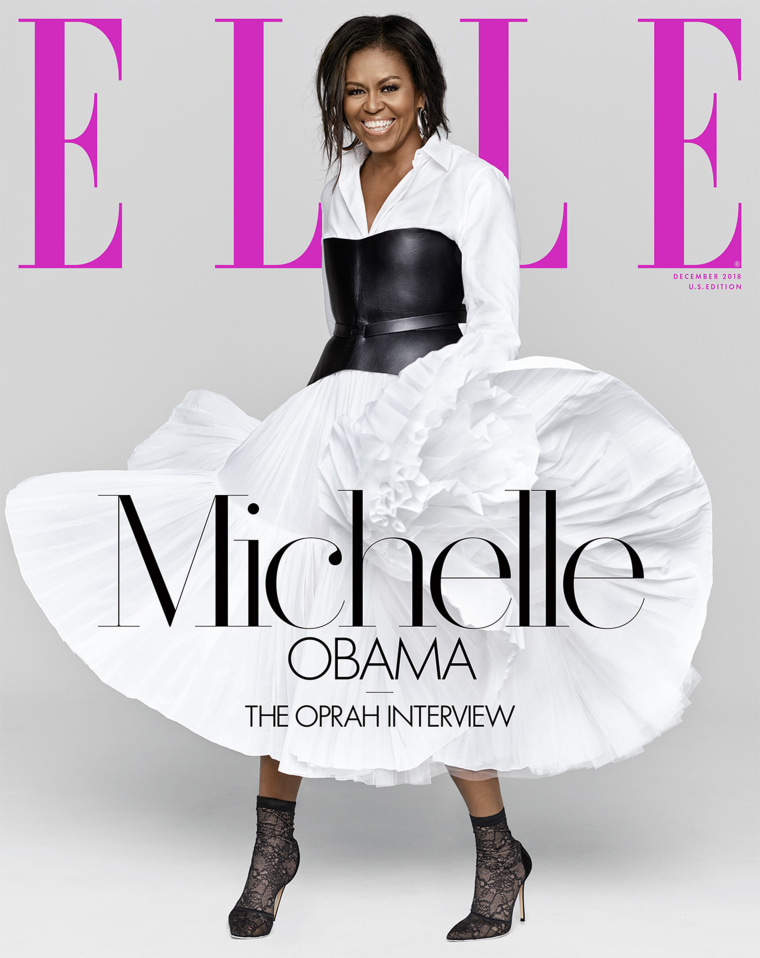 Her look inside the glossy is just as gorgeous: In one shot, she's seen in a white dress by Cushnie (an American brand by designer Carly Cushnie, who shared the image to Instagram with the hashtag "#blackgirlmagic"); In another, she rocks a silver power suit and black bodysuit.
Obama's influential fashion choices — from the white gown she donned her husband's inauguration ("apparently (a) brave choice") to the off-the-rack J. Crew dresses she loved — inspired a nation for eight years and beyond. And though she wasn't always entirely comfortable having her outfits so closely scrutinized, she made it her mission to use her power in the situation.
"If people flipped through a magazine primarily to see the clothes I was wearing, I hoped they'd also see the military spouse standing next to me or read what I had to say about children's health," she wrote.
"Becoming" hits shelves on Tuesday, Nov. 13.