Michelle Obama is making a pledge: Show us your moves and the White House will show off theirs.
The first lady wants people to take photos of themselves dancing or working out. If she gets enough pictures tagged with #LetsMove, she'll have President Obama and Vice President Joe Biden shake their groove thangs.
TODAY's Jenna Bush Hager went on the road with the first lady for an adventure airing Friday on TODAY as part of the "Love Your Selfie" series examining society's obsession with body image and ways people can boost self-confidence.
In Friday's segment, Jenna joins Mrs. Obama in a yoga class for children. The two are joined in the first lady's healthy lifestyle "Let's Move" campaign stop by actors Mario Lopez and Amy Poehler.
On Tuesday, the "Parks and Recreation" star appeared with Obama at, yes, a parks and recreation center in Miami.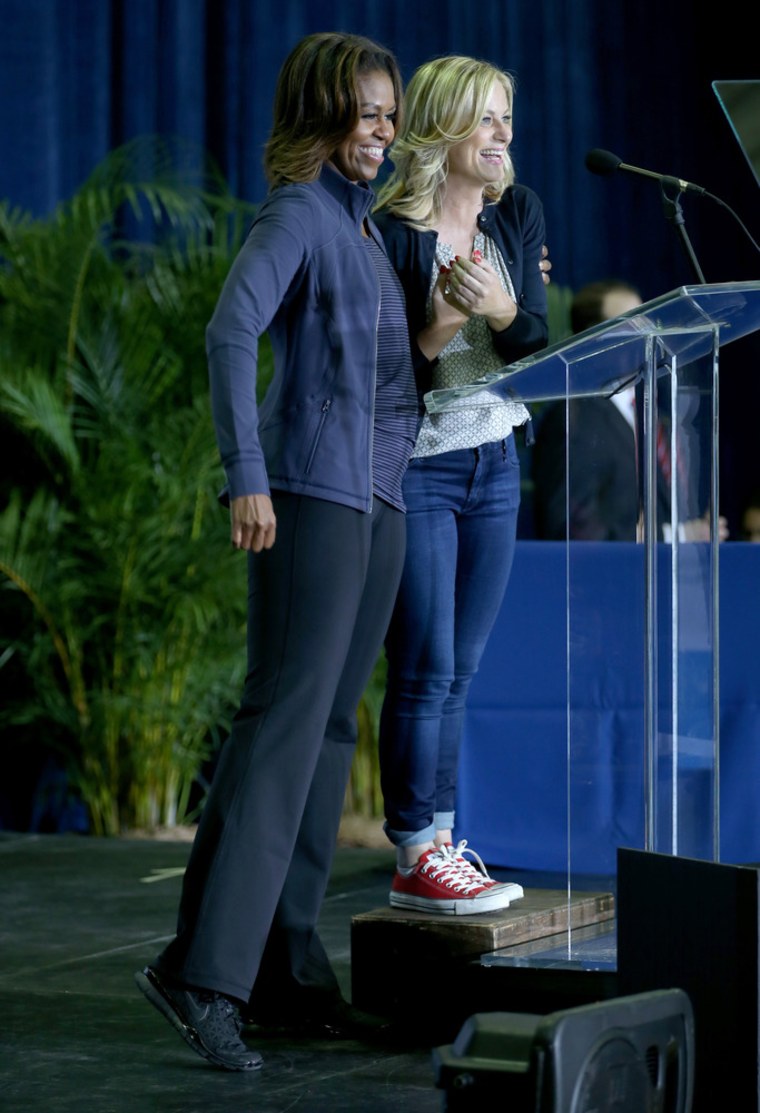 "This is so fun — Mrs. Obama is standing next to me like she's my audience and I'm just telling her jokes," Poehler said. "This is like a dream." 
The petite-sized actress later joked she and the first lady were best friends, but that she was embarrassed by the situation.
"I'm a grown woman standing on a box," she said. 

The first lady looks as sophisticated in designer dresses as she does in outfits from J. Crew.